Marketing Coach vs Agency: Why You Need a Coach for Real Success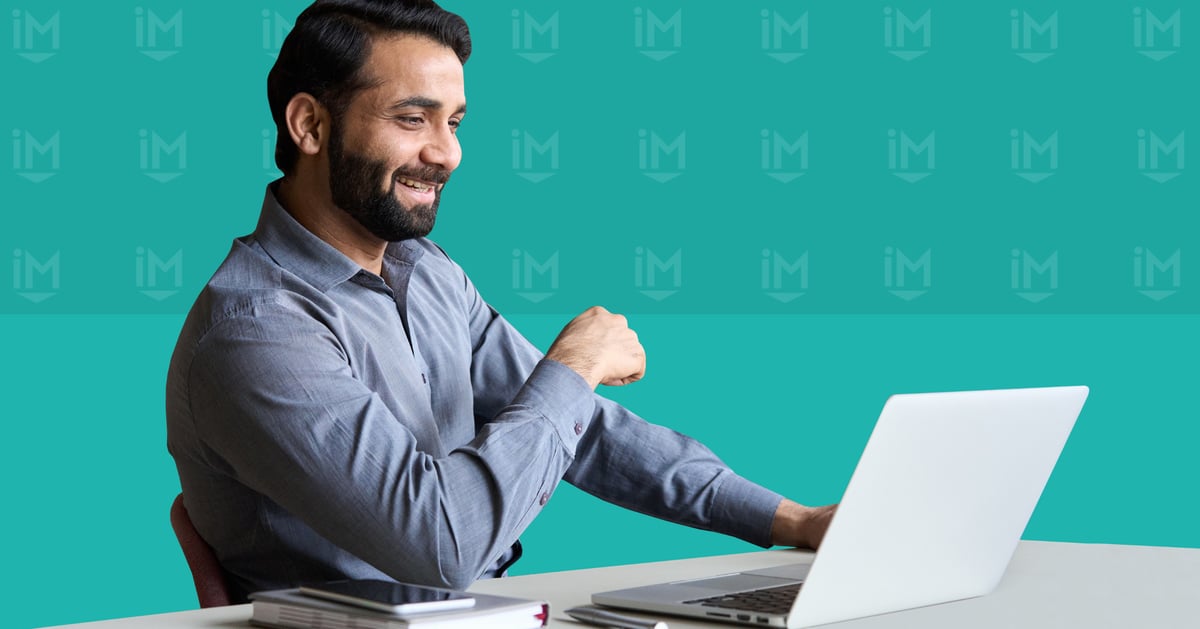 Reasons to hire a marketing coach instead of an agency:
Marketing agencies don't know your industry and business like you do.
Project timelines and quality will always suffer.
Investing in coaching helps bring your content marketing in-house.
Working with a marketing coach saves your business time and money.
Many companies looking to build awareness, drive demand, and generate new business, hire a marketing agency thinking it's the fastest road to the promised land.
They shake hands, sign the check, perhaps share some passwords, then wait for the results to roll in. But, as many eventually learn, this road can be much longer and bumpier than they expected, or even a dead end.
Perhaps traffic and leads end up staying low, or maybe they can't get content or campaigns out the door on a regular basis.
We know all about this first-hand. We used to be a marketing agency, and even though we were experts, we couldn't always deliver the results our clients wanted.

We came to realize that marketing agencies are often not the most effective, efficient, or long-term solution.
The truth is The best and most effective marketing comes from inside your company. It comes from those who know your business best — your employees.
If you're going to generate the results you're after, you need to be empowered to take control of your own marketing strategy and execution.
To do this, you need a coach.
The problems with most marketing agencies
Content marketing is hard.
Your content represents the soul of your business. And in a content-saturated marketplace, it's more important than ever to make sure it represents your business' unique voice accurately and delivers real value.
Modern buyers want to work with businesses they trust and when you deliver value to them through your content — answer their most burning questions thoroughly and honestly — they come to see you as a trusted advisor, out to help, not just make a buck.
Working with an agency makes it incredibly difficult to create content of this caliber.
Marketing agencies don't know your business like you do — and never will
When you work with a marketing agency (or even freelancers), you run the increased risk of your content or messaging not sounding like you.
It reads as inauthentic, or even worse, inaccurate.
It's difficult, if not impossible, for an outside business to truly capture who you are as a company. Perhaps they can learn the facts, but capturing your true voice, culture, and the subtle nuances of what it's like to work with you are elusive.

It requires time and focus — two things that often aren't allotted in an agency contract.
Time and output limits
When you work with a marketing agency, your time has to be balanced with other clients. You're often limited to the set number of meetings, project hours, or deliverables (i.e. articles or videos) based on your contract.
No extra blogs, no additional videos, no last-minute pivots.
Not to mention, logistically, agencies don't have as easy access to your subject matter experts or clients/customers.
Insight from these groups is crucial to creating quality content that actually will resonate with your audience, and limited time and access can dramatically affect your finished product and speed.
Red tape slows down success
For a content strategy to be truly effective, we recommend you produce at least three pieces of high-quality and high-intention content per week.
Even if you're using AI, content creation involves a lot of steps: Research, writing, revisions, approvals, and working with your subject matter experts — or even clients/customers.
When working with an agency, the timeline for doing this is limited and there's often a lot of red tape.

An agency contact won't quickly walk across the hall to ask a question to get a project launched under a deadline. Even a small change may require several emails or hours to get approved.
With so many hoops to jump through, creating content or any marketing material can be a long and arduous process when working with a third-party.
Benefits of hiring an outside marketing coach
A coach helps you take control of your business' marketing and sales success.
A marketing coach teaches you how to bring your strategy and execution in house so you have more control over your output, timelines, and the results that come from them.
Increase your authenticity and quality
Creating content that speaks to the needs of your customers is one of the most important things you can do — and there's no better way than by doing it yourself.
Businesses that are most successful with inbound marketing are the ones that rely on their own subject matter experts, writers, and videographers to get it done.
These businesses don't rely on your agency to nail their voice or capture the intricacies of what they do. They build a team and do it themselves.
Save money
It's natural to think hiring a marketing agency will save you time and money, but long term, working with a coach and building a team is much more cost-effective.
Working with a coach helps your business:
A finite investment: When you work with an agency, you're locked into working with them to keep leads coming in.
A marketing coach will help you hire and train an internal team. Once they're up to speed, the coach's job is done.
For example, at IMPACT, our coaching and training program is designed to be just 18 months long.
Get the most out of your tool investments: Many companies invest in marketing software to help with their work. When you work with an agency, however, you have no way of knowing if the tools are being used to their full capacity or to justify how much you spend on them.
A marketing coach will ensure you know exactly how to get the most out of your tools.
Long-term competitive advantage
Money aside, you'll also reap long-term competitive benefits from working with a marketing coach:
Leadership, sales, and marketing team alignment: Teams often work in silos, which hinders the creation of quality marketing. Hiring an agency does nothing to remedy this situation.
Marketing coaches work to align your teams around your goals and vision and create processes and habits to make communication and collaboration better.
Develop your own team's skills: When you work with an agency, all of the money you spend does nothing to improve your own team. A marketing coach is an investment in your own organization, in your internal skills, knowledge, and capacities.
This will give your organization a competitive advantage even after your relationship with a coach has ended. As the saying goes, ​​"Give a man a fish, and you feed him for a day. Teach a man to fish, and you feed him for a lifetime."
How to pick the right coach for your business
Ready to ditch your agency for a marketing coach? Here's what you should be looking for:
Communication: A great coach is clear and concise in how they speak and is a focused listener. You want a coach whose feedback and guidance is easy to understand, but also someone who listens to learn

and understand.

Authority: A

successful coach is knowledgable, giving

direction you can trust and respect.

Proactive learning: You want a coach who understands new marketing strategies and pays attention to how they (and your buyers) are changing.
Accountability: You need a coach who isn't afraid to call out when things need to be better. This is the way your team and business get better.
Trust: You need to know your coach's advice is sound, informed, and in your best interest.
Big picture focus: Coaches must focus on big picture goals. This helps you

keep your "eyes on the prize"

when you may be getting distracted by less important or effective things.
Also, be sure your coach has lots of experience helping companies like yours — leading both marketing and business growth.

Some coaches might be marketing specialists that don't understand a lot about business. Having a coach that understands all aspects of business is beneficial to working with your teams and ensuring what they do impacts your bottom line.
Find the perfect marketing coach today
While it's tempting to hire a marketing agency to take care of your strategy and messaging, you will rarely get the results you're looking for unless you bring the most important pieces in-house.
Things like strategy, content creation, and data analytics are all parts of the marketing process your business can't afford to outsource.
Here at IMPACT, we've helped thousands of B2B and B2C companies like yours take charge of your own inbound marketing strategy and make millions in revenue with Marcus Sheridan's They Ask, You Answer.
Our coaches are highly trained in this framework, and will teach your team how to use it to accelerate your inbound marketing success and increase sales.
Want to learn more? Schedule your free coaching call today!
Free Assessment:
How does your sales & marketing measure up?
Take this free, 5-minute assessment and learn what you can start doing today to boost traffic, leads, and sales.