The Top 13 Inbound Marketing & HubSpot Partner Agencies for 2020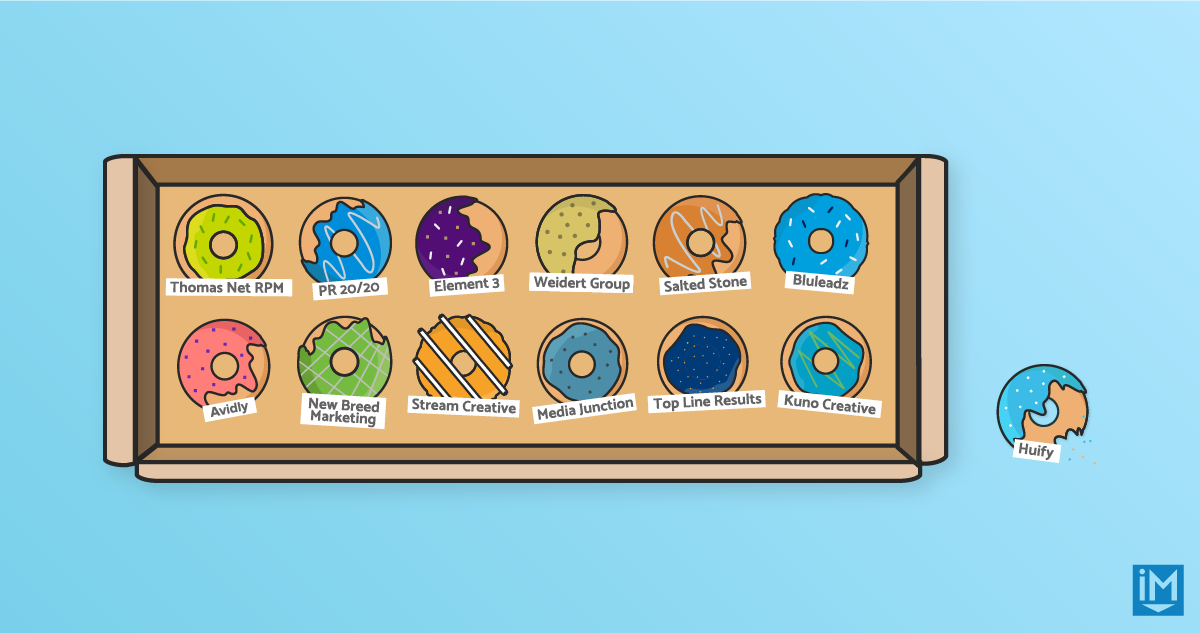 When people ask who the best inbound or HubSpot Partner agency is, it's easy to huff and say IMPACT -- but I'm not about those cliches.
We're proud to be one of HubSpot's top agency partners and honored to have been named HubSpot's partner of the year in both 2017 and 2018. But while we are approached by many companies that want to work with us, we recognize that we're not right for everyone.
The HubSpot Partner Agency Program is rich with gifted inbound marketers who have taught us a thing or two over the years, and also vice versa.
From content and strategy to design and development, our team is proud to be part of a community in which we can learn from and inspire one another; A network where we can have immense respect and admiration for each team's talent both as competitors and colleagues.
To put it another way, think of each partner as a doughnut in HubSpot's bake shop. They're similar in shape and ingredients but ultimately have their own unique flavor.
Every HubSpot Partner has a different story, strength, and mission, and these are qualities we are happy to embrace and celebrate.
That being said, instead of tooting IMPACT's own horn, I wanted to take a minute to tell you about a few of our agency friends and their amazing work.
In no particular order, here are our top 13 Inbound & HubSpot Partner Agencies (or as I like to call them, The Marketer's Dozen).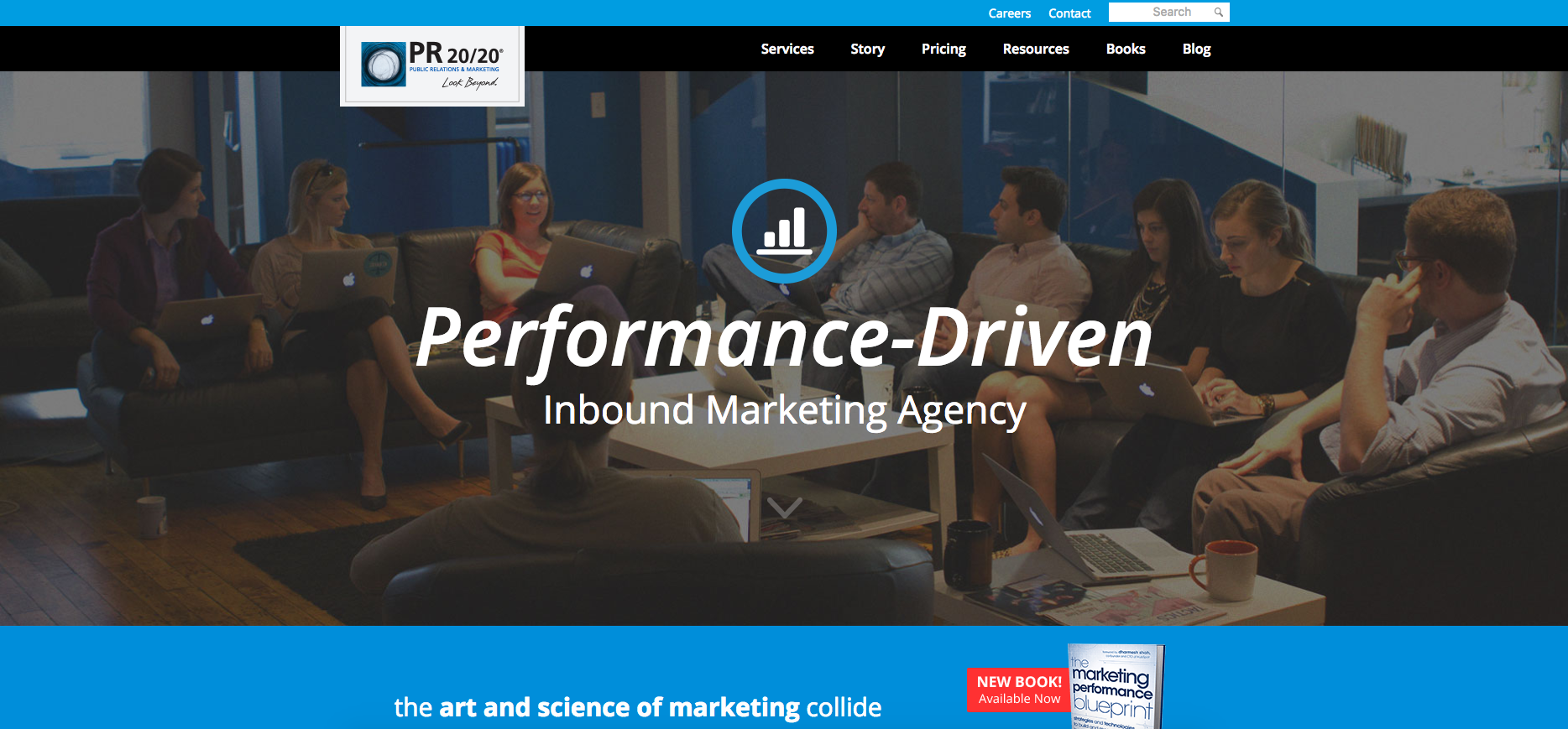 Founded by Paul Roetzer, author of The Marketing Performance Blueprint, PR 20/20 is a Cleveland-based B2B inbound marketing agency that uses content marketing, PR, and automation to generate, nurture, and convert leads.
It also has the unique claim of being HubSpot's first-ever Partner Agency, signing on back in 2007.
When asked about what sets this Platinum Partner Agency apart, Director of Marketing, Taylor Radey said, "We believe an agency's value is measured in outcomes, not outputs [and] this has driven everything from pricing and services to our operational processes."
"Our value-based pricing structure, Point PricingTM, is the product of a decade-long journey to improve accountability and transparency of professional services pricing. And the Marketing Growth HackathonTM, our proprietary planning model, jump-starts new partnerships. Account teams spend less time planning and more time doing, which translates into clients seeing more value, more quickly."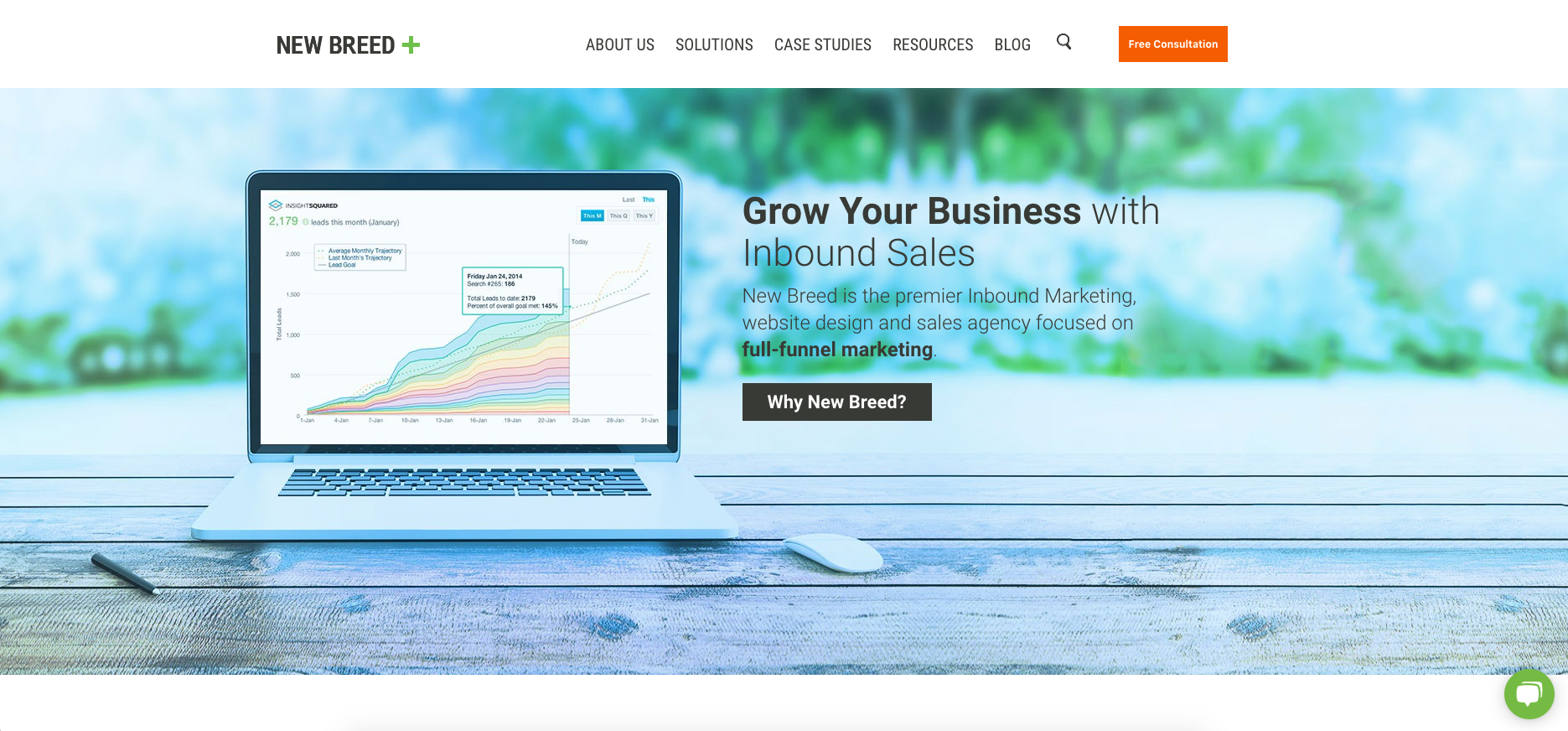 Going beyond the top of the funnel, New Breed Marketing, another Diamond Partner, is focused on optimizing the entire customer acquisition lifecycle for some of the fastest growing SaaS companies.
The company stresses inbound sales and enablement more than anything else.
The team in Vermont not only helps its clients generate leads through skilled inbound marketing strategies but also helps to qualify and close them with their sales team.
"We exist to spread the fire that lives inside your brand. To attract your customers. / Fuel measurable results. And send your competitors running for the nearest exit."
That's how the Indianapolis-based, Element Three, introduces itself on its homepage and with good reason. A Platinum HubSpot Partner, Google Partner, and Inc. 5000 Company in 2016, E3 prides itself on offering "disruptive" services that include branding, content creation, print and digital design, web development, video and photography, and digital marketing strategy.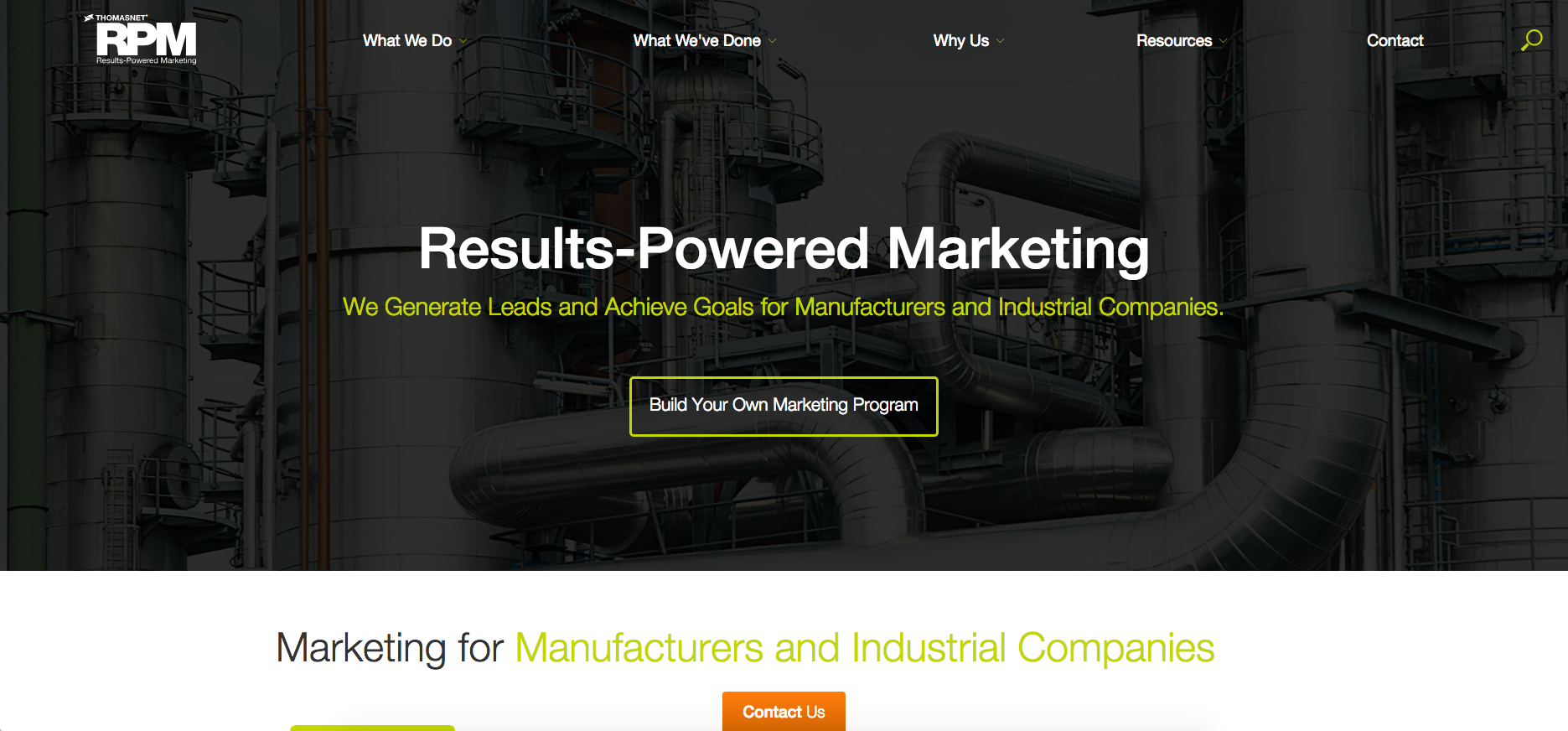 Next up, ThomasNet RPM (or Results-Powered Marketing) is a HubSpot Diamond Partner, Google Partner, and full-service digital marketing agency working exclusively with manufacturers and industrial companies.
As part of Thomas Publishing Company, ThomasNet's team of engineers and marketing experts bring more than 110 years of experience to generating leads, penetrating new markets, and targeting growth goals for its clients.
The team offers website design and development, content writing and editing, social media management, Growth-Driven Design, SEO, PPC, and many other services under the digital marketing umbrella.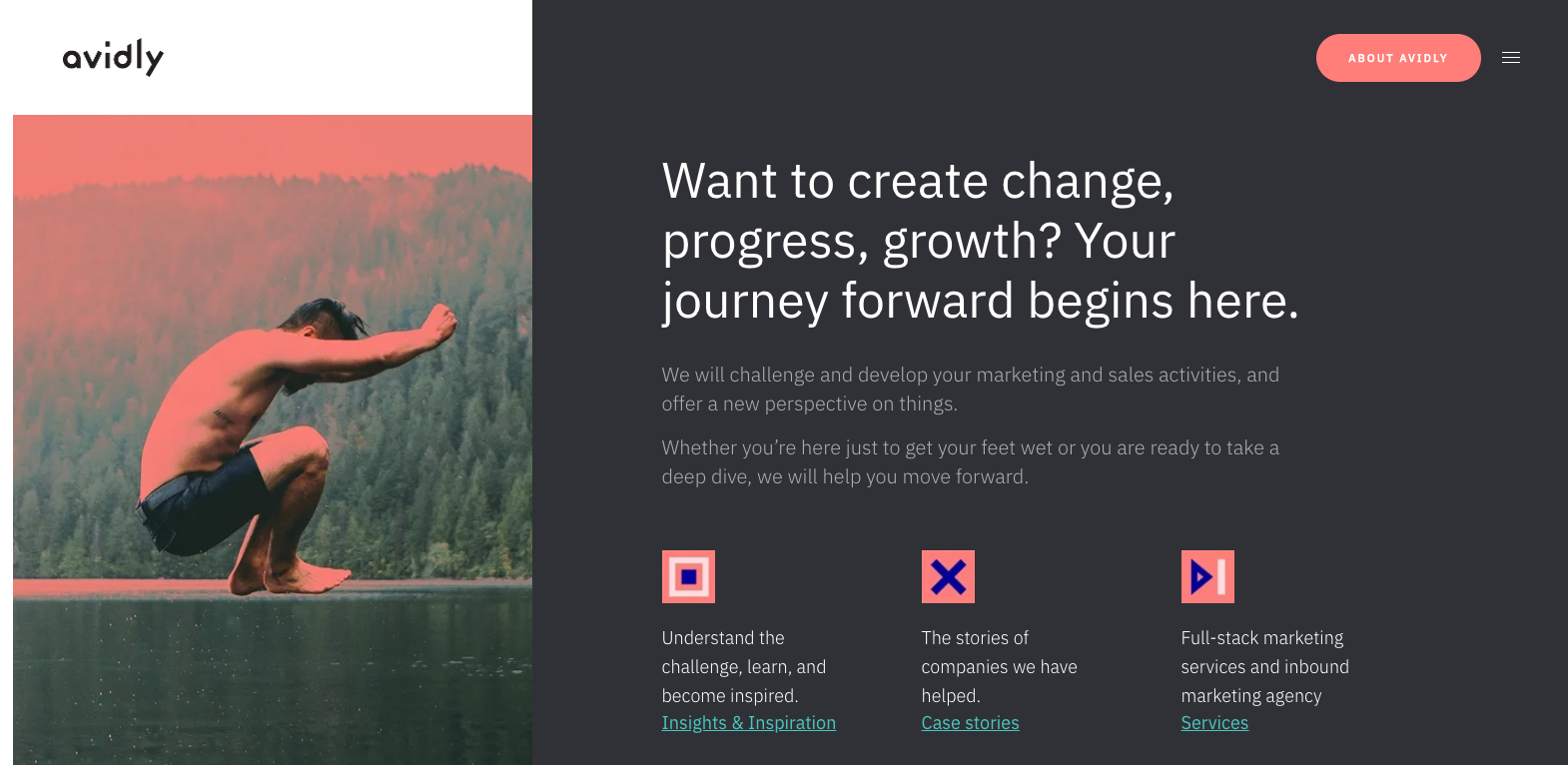 Avidly is a Diamond HubSpot Partner, and one of the largest inbound marketing agencies in the world with offices in Helsinki, Finland and across the Nordics.
Avidly was formed in August 2018, when Zeeland Family PLC acquired Inbound Norway, Doidea of Sweden, and Katalysator of Denmark.
Today, Avidly has 15 offices, more than 250 team members, and services the growing Nordic (Finland, Sweden, Denmark and Norway) marketplace, with plans to expand into additional countries throughout Europe in the year to come. It is also the only inbound agency listed on NASDAQ.
If your company has a strong presence in the Nordic marketplace, or is looking to expand in that region, Avidly is an excellent choice.
A fellow Diamond-Level HubSpot Partner, Kuno Creative is a leader in targeted inbound marketing, demand generation, and sales enablement, and also a Google Premier Partner.
Kuno's solid record of success includes many industrial and healthcare clients that sell innovative products through complex sales cycles, and it also received HubSpot's North American Agency of the Year award in 2016.
Kudos, Kuno!
Headquartered in Wisconsin and co-hosts of the Experience Inbound conference, Weidert Group is focused almost entirely on B2Bs, with the majority of its clients in the industrial manufacturing, finance/insurance, and distribution/supply chain verticals.
"One reason we put much of our energy into these," Content & Creative Director Meg Hoppe explains, "is because we have a long history with them...[W]e have a pretty deep knowledge to base our strategies."
"These verticals are very nuanced and complex, and it takes insight to really develop an effective inbound program. We also work closely with their sales teams because inbound...doesn't stop at marketing – it should continue all the way through the sales process to the sale and beyond."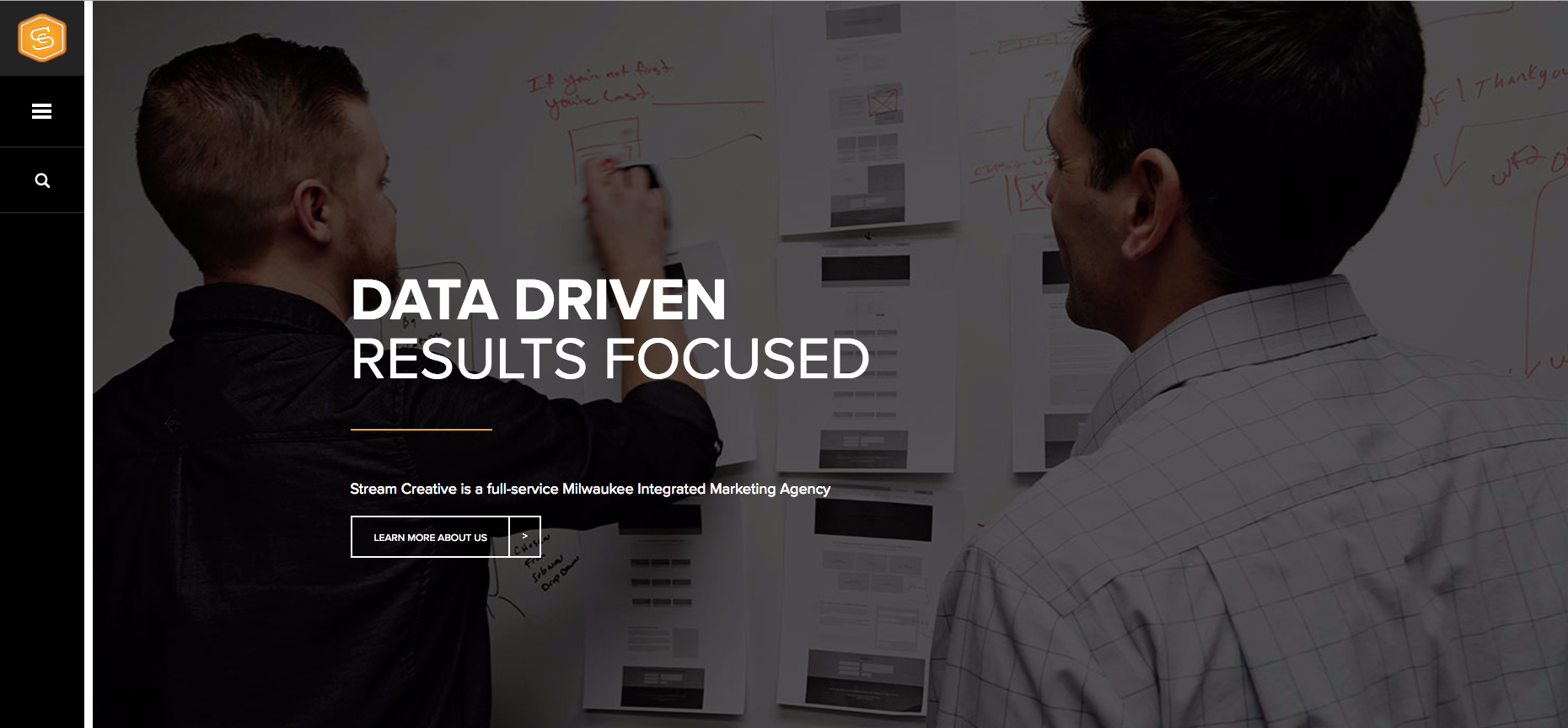 "We're a HubSpot Platinum Partner and are proud to have been a member of the HubSpot Agency Community since 2010," shares Stream Creative partner, Jeff Coons.
Also hailing from Wisconsin, Stream Creative is a data-driven marketing agency that leverages its team's collective expertise in strategy development, content marketing, PR, design, video production, social media, and media planning/buying to help its manufacturing and insurance clients achieve their growth goals.
Jeff continues, "We enjoy educating our clients and market on the benefits and best practices of inbound marketing through speaking, workshops, and co-hosting Wisconsin's largest inbound sales and marketing conference, Experience Inbound."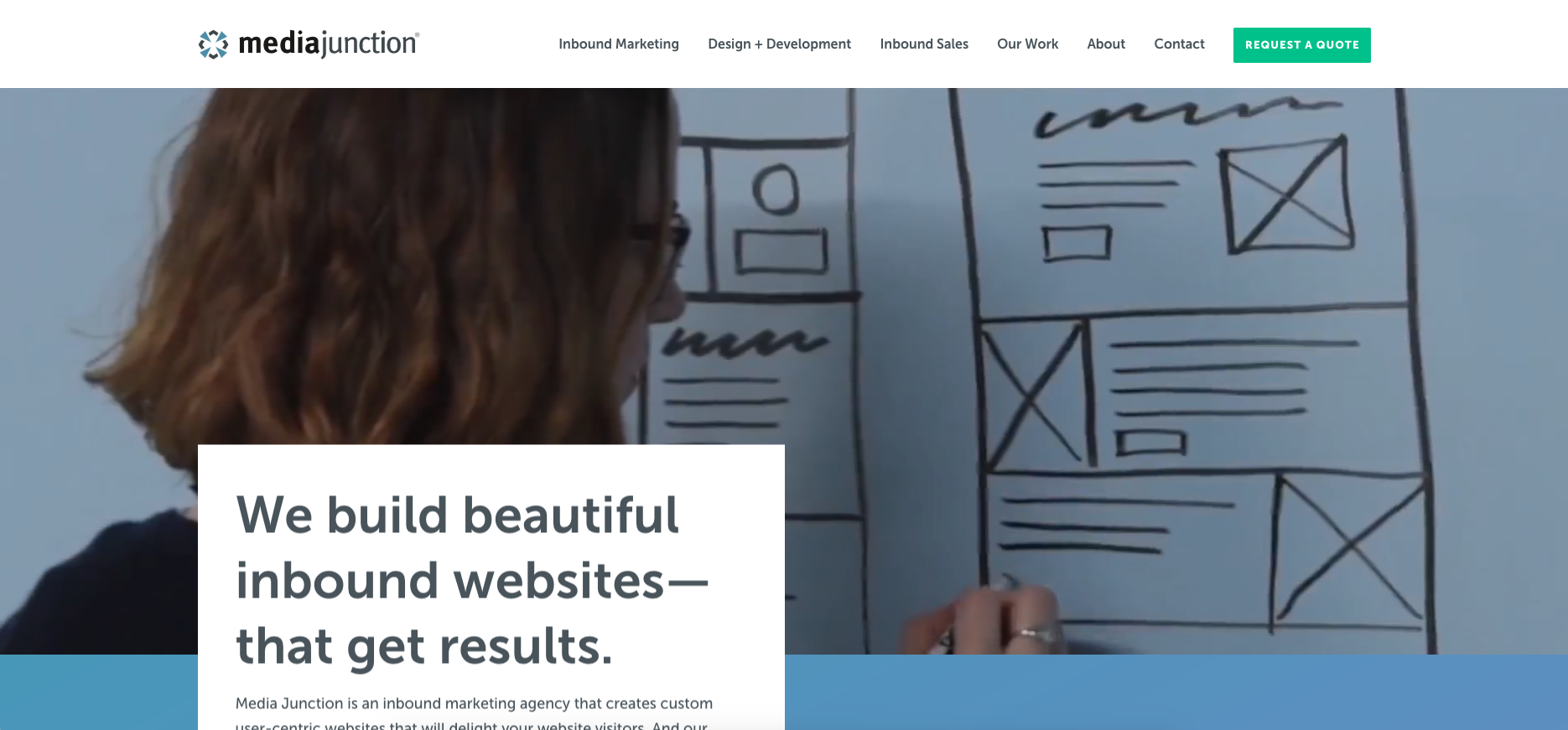 Celebrating its 20th anniversary this year, Media Junction is a HubSpot Diamond Partner based in St. Paul, Minnesota and a leader in Growth Driven Design.
With strengths in HealthCare, SaaS, Manufacturing, IT/Security, and B2B Service Companies, Media Junction has had the pleasure of working with over 150 companies in 10 countries across the globe and is proudly women-owned and "powered by EOS® (the Entrepreneurial Operating System)."
An agency partner of HubSpot, Wistia, Google, and BigCommerce, Salted Stone crafts impressive work in a diverse variety of industries including SaaS/Tech, Healthcare, Sports/Entertainment, Retail, Real Estate, and Finance.
The California-based agency has completed many groundbreaking branding, video, and animation projects that have truly set the bar for visual narratives. Just check out their homepage!
A Gold HubSpot Partner based in Orlando, Florida, Top Line Results serves B2B, industrial, and manufacturing companies through consulting, coaching, and implementing.
The team is focused on teaching the principles of Inbound Marketing and Sales, but also only "what works" to help its clients achieve their goals. This was proven in 2016 when it helped a 27-year old manufacturing company grow sales by an astounding $1 million.
Two hours east of Top Line Results, in Tampa, you'll find HubSpot Diamond Partner, BluLeadz.
In the industry for over eight years, BluLeadz' services include inbound marketing, sales enablement, web design, and video marketing, and it even won the 2015 HubSpot Impact Award for Best Client Blog Series.
"Manufacturing & SaaS & Technology companies are where we live and breathe," Marketing Manager, Rob Steffens shared with us, and the company's modular pricing structure, month-to-month contracts, and full in-house team set its client services apart from many in its league.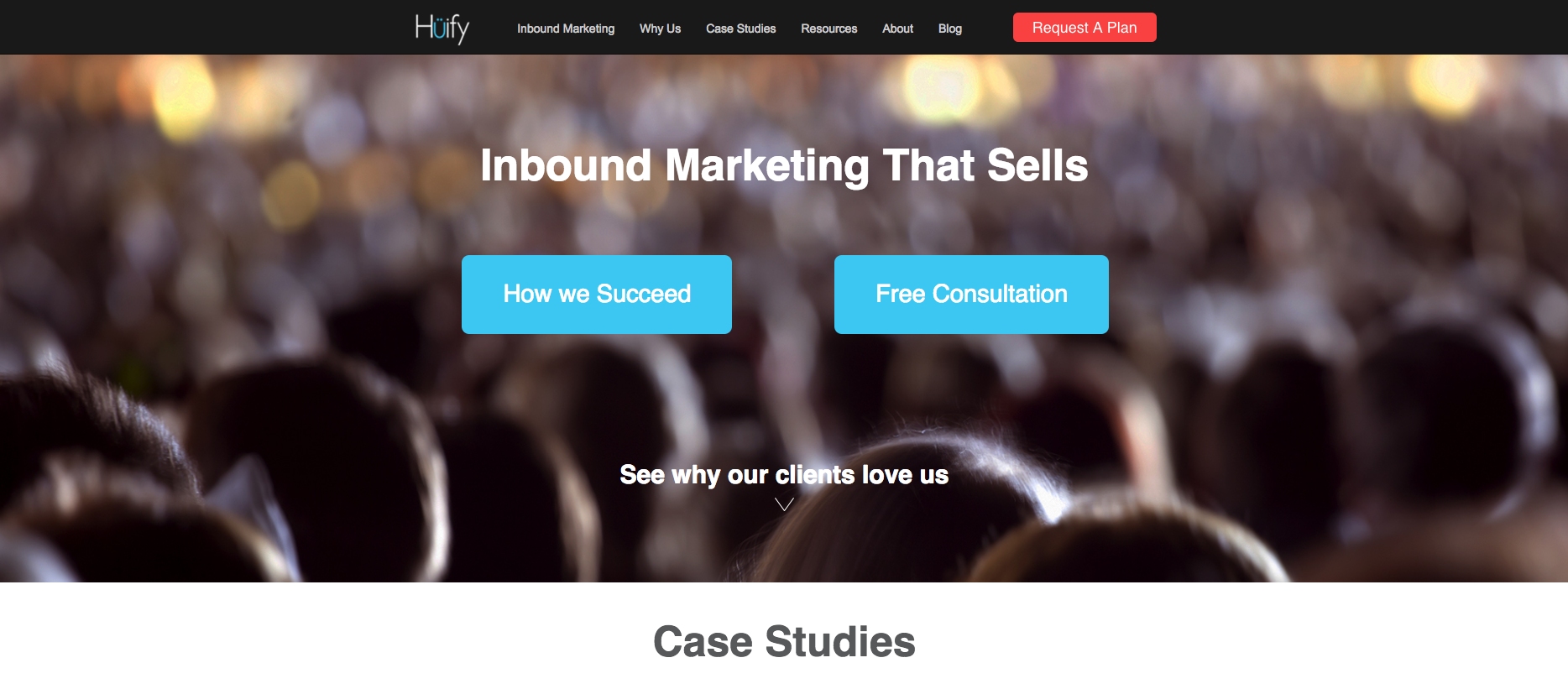 Last, but not least, CEO, Kyle Kramer describes Huify as a "team of hungry, tech savvy, kick-ass inbound marketers" who build long-lasting partnerships with enterprise SaaS companies.
"We focus on increasing sales and decreasing churn by creating growth goals that are about revenue, not impressions," he shares.
"Our ability to develop effective inbound marketing and sales enablement strategies has made us a top-performing HubSpot partner. We only do a few things at Hüify –– Inbound Marketing, Sales Enablement, Website Design, and Paid Media –– but we do them well."
Why HubSpot?
Debating HubSpot, let alone a HubSpot Partner Agency? Before you sign on the dotted line for either, read the honest and comprehensive, "Ultimate List of HubSpot Pros & Cons."
Published on September 29, 2019