Top 13 Inbound Marketing & HubSpot Solutions Partner Program Agencies for 2022
IMPACT is proud to be an Elite HubSpot Solutions Partner Program agency. These other agencies are at the top of our list for 2022

:
SmartBug
New Breed
Salted Stone
Lynton
Aptitude 8
Impulse Creative
Media Junction
Web Canopy Studio
Lean Labs
Element Three
PR 20/20
Weidert
Stream Creative
For businesses looking to grow with inbound, finding the right agency to work with can be nothing short of intimidating. At a bird's eye view, lots of companies look appealing. But if you choose the wrong one, sometimes it's not until you get deep into the weeds that you realize they're not all they seem.
Luckily for businesses on the hunt, HubSpot put together their Solutions Partner Program, which offers a list of gifted agencies that can help you scale your business growth with inbound. If you're wary of looking for an inbound marketing agency and don't want to waste time and money on the wrong decision, the directory is a great resource — but there are over 5,000 options.
IMPACT is proud to be on this list as one of HubSpot's top agency partners — and honored to have been named HubSpot's partner of the year in both 2017 and 2018 — but we recognize that we're not the right fit for every client that reaches out to us.
For this reason, we've assembled a list of the top inbound marketing and HubSpot Solutions Partner Program agencies you should consider in 2022, broken out by the following categories:
HubSpot Solutions Partner Program top listed agencies
HubSpot Solutions Partner Program agencies respected for their technical capabilities
HubSpot Solutions Partner Program agencies respected for their web design
HubSpot Solutions Partner Program agencies respected for their brand strategy and design work
We've also listed a few other agencies to consider, including some of the best HubSpot solution partners from around the world.
We hope this makes it easier for you to narrow your search and find a reputable agency that's worth your investment.
Top of the 'HubSpot Solutions Directory' agencies
Solutions Partner agencies in HubSpot's directory are broken out into tiers that range from Elite (the highest honor) to Gold, while the rest are listed as "other." These tiers represent HubSpot's understanding of the agency's rate of success with its clients and can be used to gauge their reputation.
IMPACT has been a top-tier HubSpot solutions partner for over 10 years, and having spoken to hundreds of companies looking to switch agencies, we know which agencies do great work. Also, since we're listed as one of the top three Elite HubSpot Solutions Partner Program agencies, a lot of people find us and these companies at the same time and often ask us about what it's like to work with them.
Here's our take.

SmartBug uses their inbound marketing service, aptly named Intelligent Inbound®, to help their clients achieve inbound success. It's a data-driven strategy that combines the forces of inbound marketing, revenue ops, web design, PR, sales enablement, and creative. In other words, SmartBug can run your entire inbound strategy, from concept to implementation.
Their award-winning services have landed them next to IMPACT in the HubSpot Elite Solutions Partner Program agency status, and they proudly hire seasoned marketing professionals across North America (which means no interns or offshoring).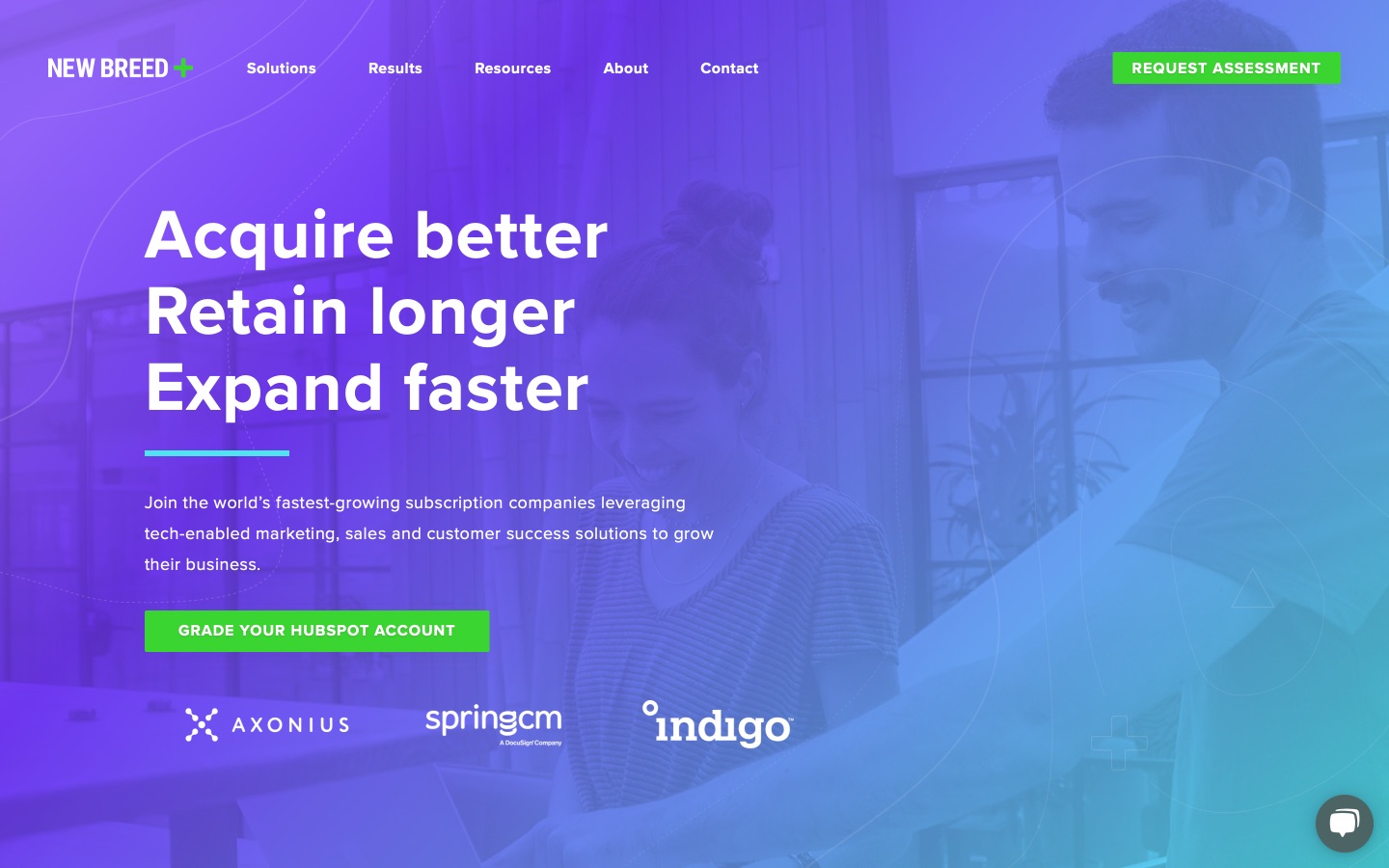 Going beyond the top of the funnel, New Breed, another Elite partner agency, is focused on optimizing the entire customer acquisition lifecycle for some of the fastest growing SaaS companies out there. They proudly partner with HubSpot, SaaSWorks, Salesforce, Vidyard, and InsightSquared, and are one of the more technical inbound agencies listed.
Our team here at IMPACT has a great relationship with New Breed and their CEO, Patrick Biddiscombe. Here he is with our own CEO, Bob Ruffolo, at the HubSpot campus in Cambridge, MA: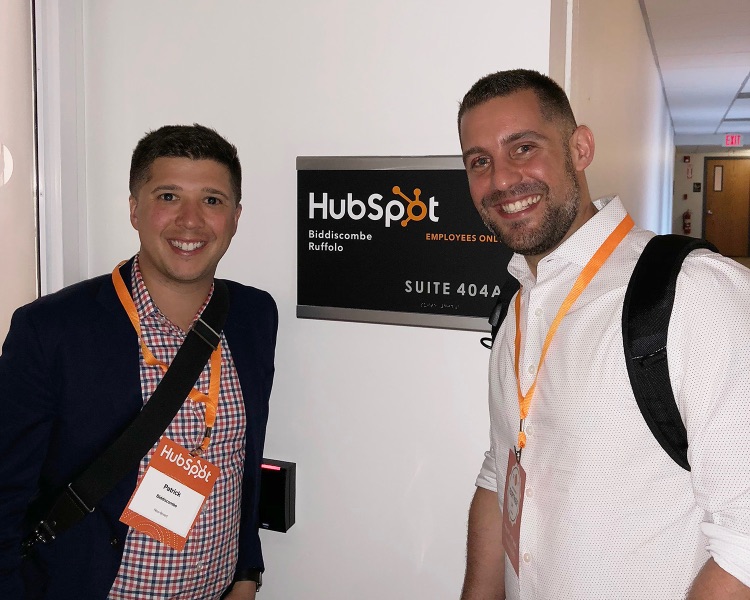 New Breed stresses inbound sales and enablement more than anything else, and their team in Vermont not only helps its clients generate leads through skilled inbound marketing strategies, but they also help qualify and close them with their sales team.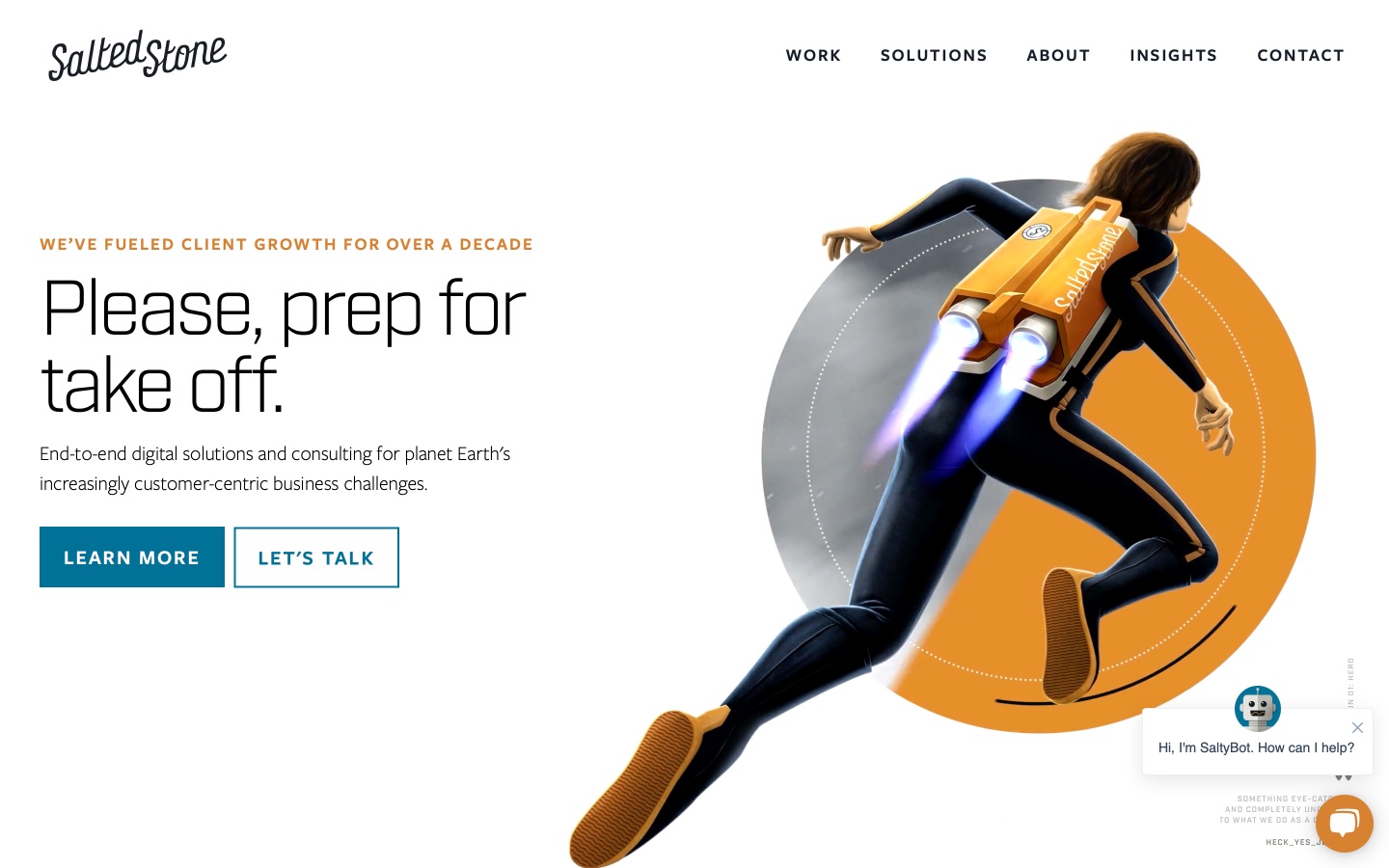 An agency partner of HubSpot, Wistia, Google, and BigCommerce, Salted Stone crafts impressive work in a diverse variety of industries, including SaaS/Tech, Healthcare, sports/entertainment, retail, real estate, and finance.
The California-based agency has completed many groundbreaking branding, video, and animation projects that have truly set the bar for visual narratives. They're currently expanding internationally and offer some really cool interactive web experiences.
HubSpot Solutions Partner Program agencies respected for their technical capabilities
When your business is ready to dive deep into the nitty-gritty of using HubSpot, integrating software, and setting your team up for success, these agencies can help.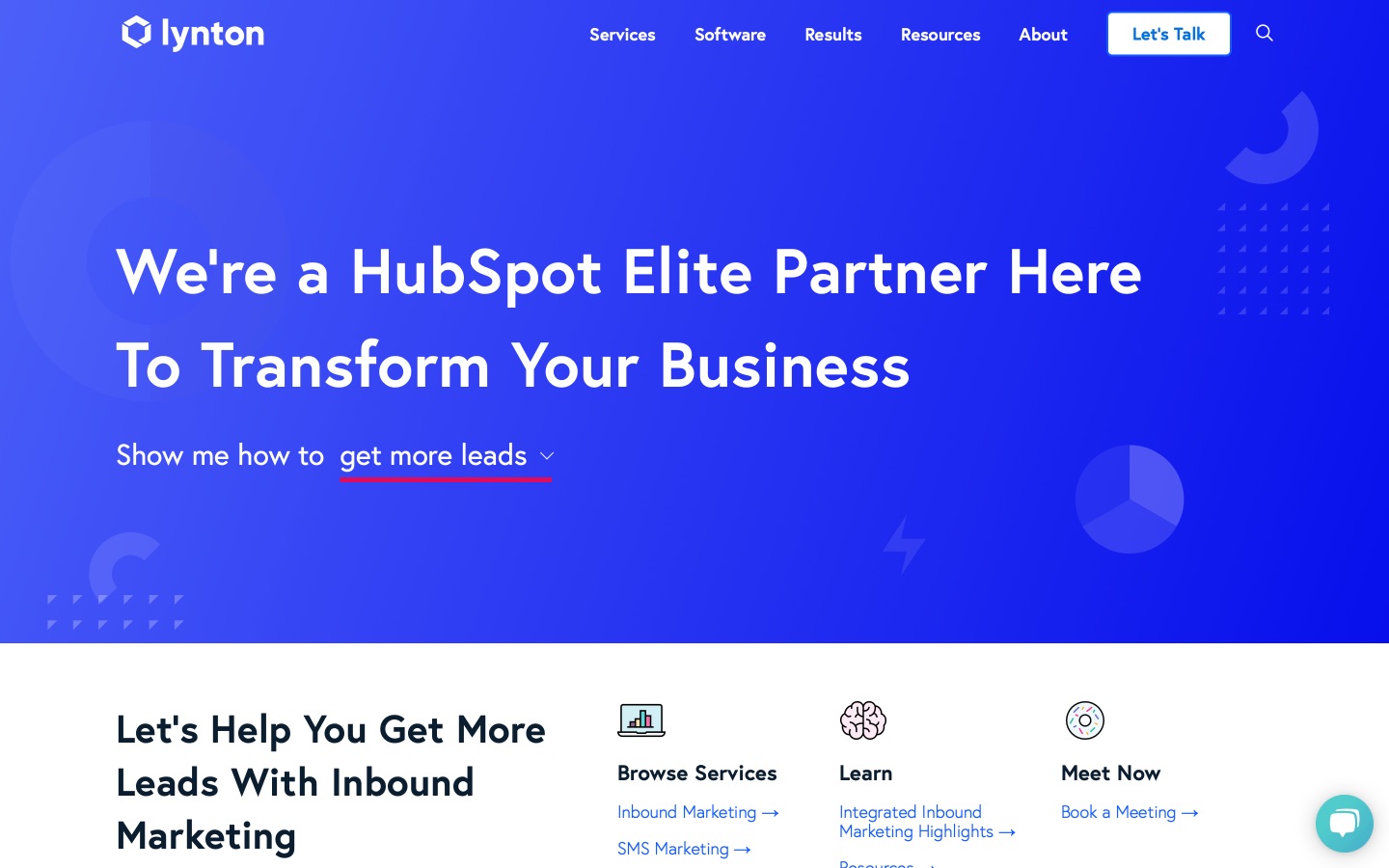 This full-funnel inbound marketing agency and HubSpot Elite partner provides lots of digital support, including optimized website designs, marketing strategies, and HubSpot integrations that help align your sales and marketing teams.
Lynton can also help train and onboard your team in HubSpot, and what better company to do so than one that has been a HubSpot partner from the start and helped deliver some of the first integrations ever created?
With an impressive portfolio, Lynton is one of HubSpot's longest-running technical partners. They are a great fit if you need technical support with CRMs such as HubSpot, NetSuite, Microsoft Dynamics, or Salesforce. They also develop custom integrations for other CRM systems.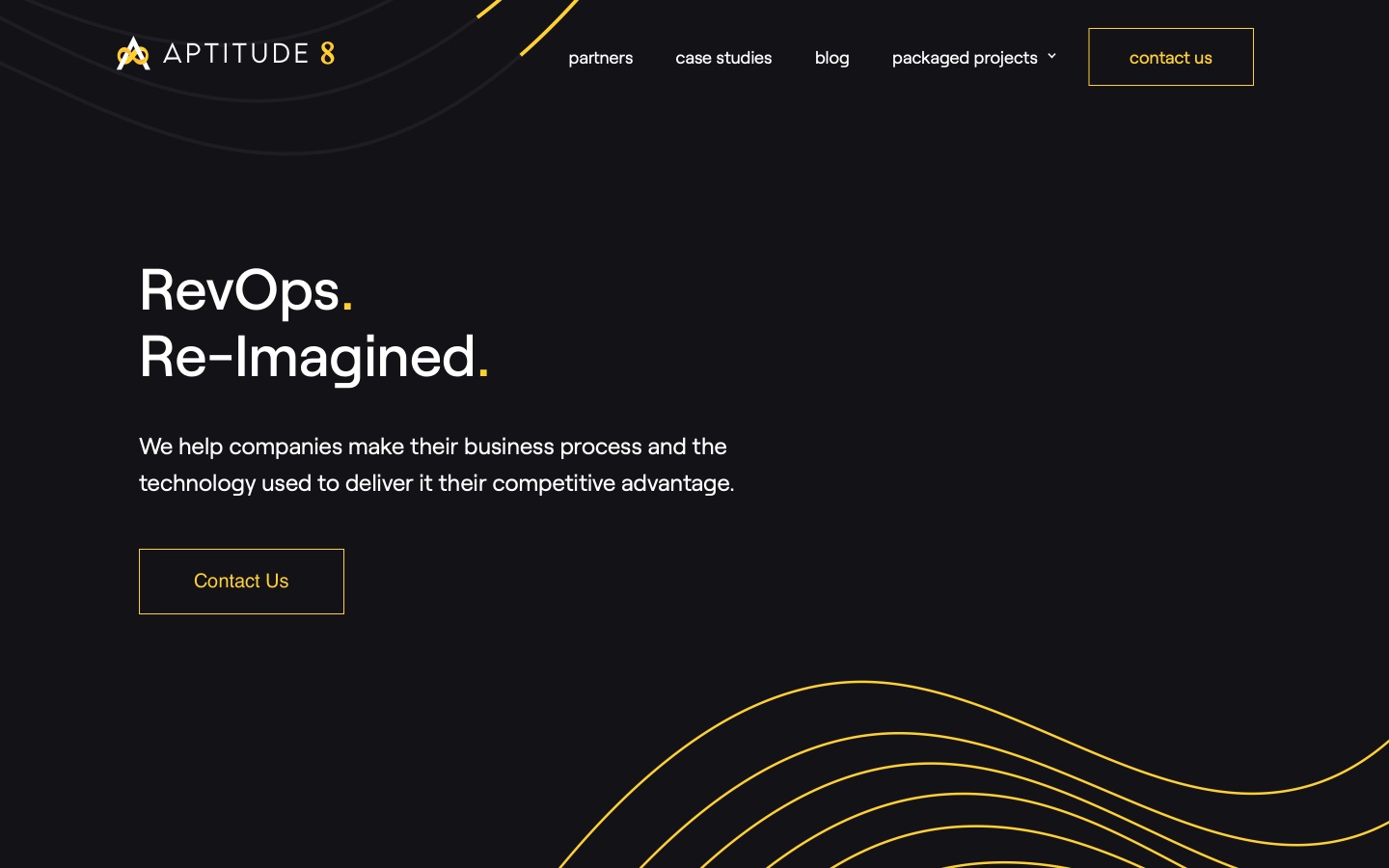 An up-and-coming business already known as a leader in the revenue operations space, Aptitude 8 is a consulting firm that offers services ranging from marketing automation and advanced integrations to sales enablement and web design.
They have a team of HubSpot-certified consultants, developers, designers, and marketers that helps their clients get the best use from HubSpot's tools, and their CEO Connor Jeffers has been referred to as a mad scientist (in all the right ways, of course!).
They run a business model based on the interconnection of marketing, sales, and customer success, and we're excited to see where this company is headed.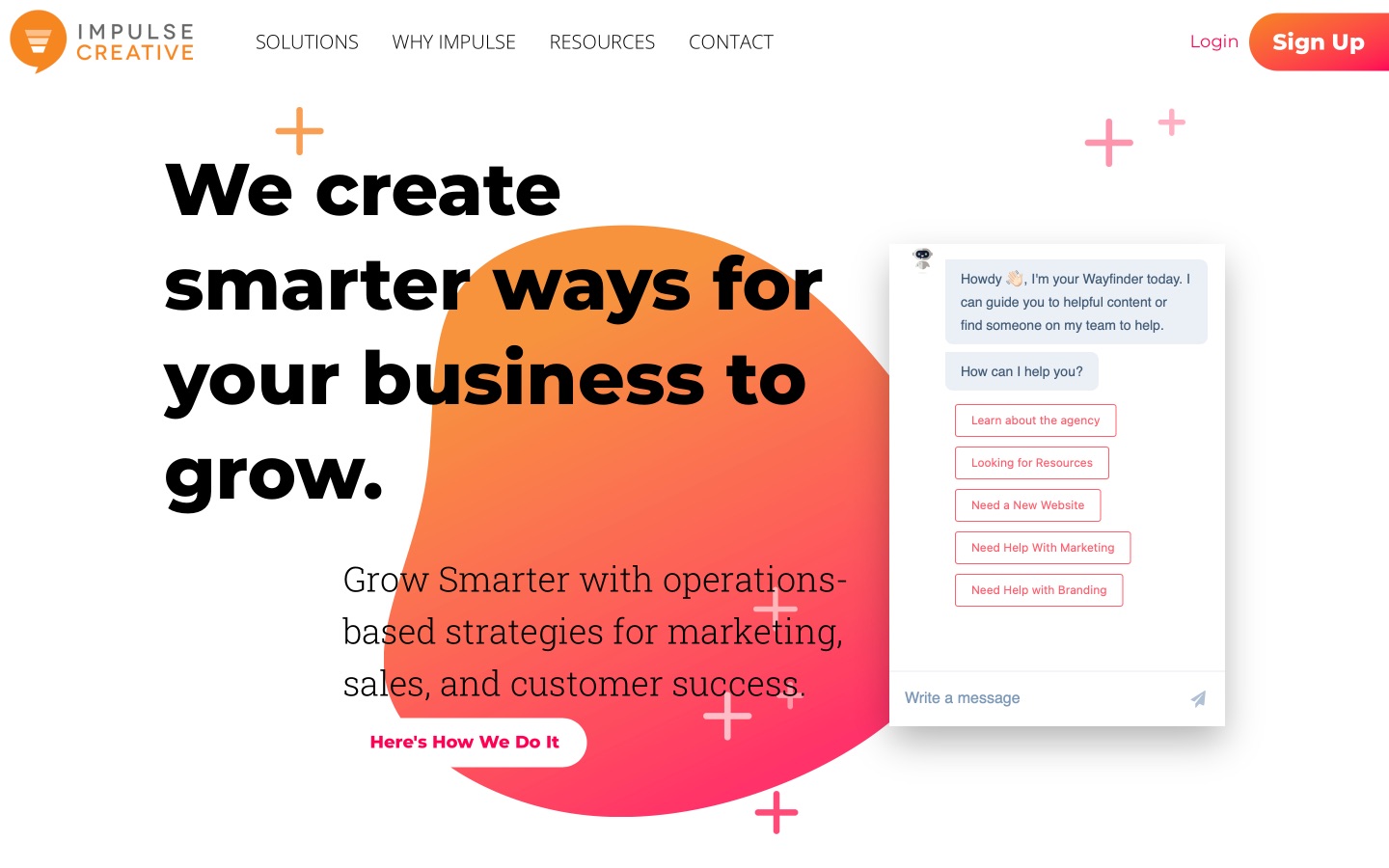 Impulse Creative is also incredible from a technical standpoint. They employ some of the biggest HubSpot enthusiasts out there and do some really great work.
Their creative marketing professionals, whom they call "wayfinders," help businesses achieve their goals by mapping out the best pathway toward success. They're helpful in imaging solutions for anything having to do with marketing, sales, operations, design, branding, and more.
HubSpot Solutions Partner Program agencies respected for their web design
Your website is your greatest sales tool, and you can't leave it in the hands of any old design agency. These businesses are on the cutting-edge of technology and design when it comes to developing websites that not only attract your prospects, but also convert.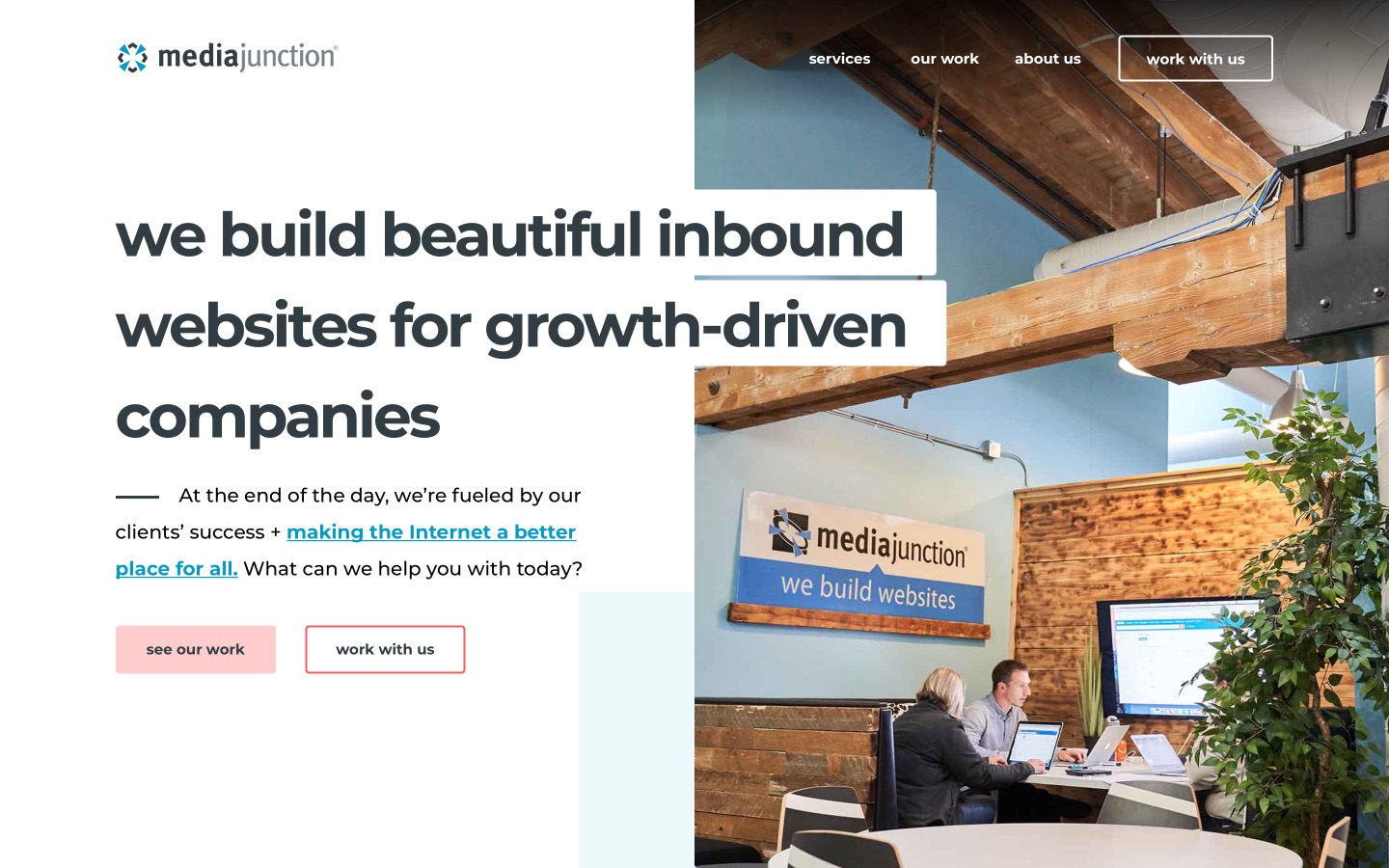 Media Junction is a woman-owned company that does phenomenal custom web-design work with a focus on accessibility. Company leaders Trish Lessard, Kimberlee Wilcox, and Ryan VonBergen have steered the award-winning custom web design and inbound marketing business toward international success from their homebase in Saint Paul, Minnesota.
A leader in Growth-Driven Design, Media Junction boasts strengths in inbound marketing, inbound sales, and branding, among other helpful services across a range of industries.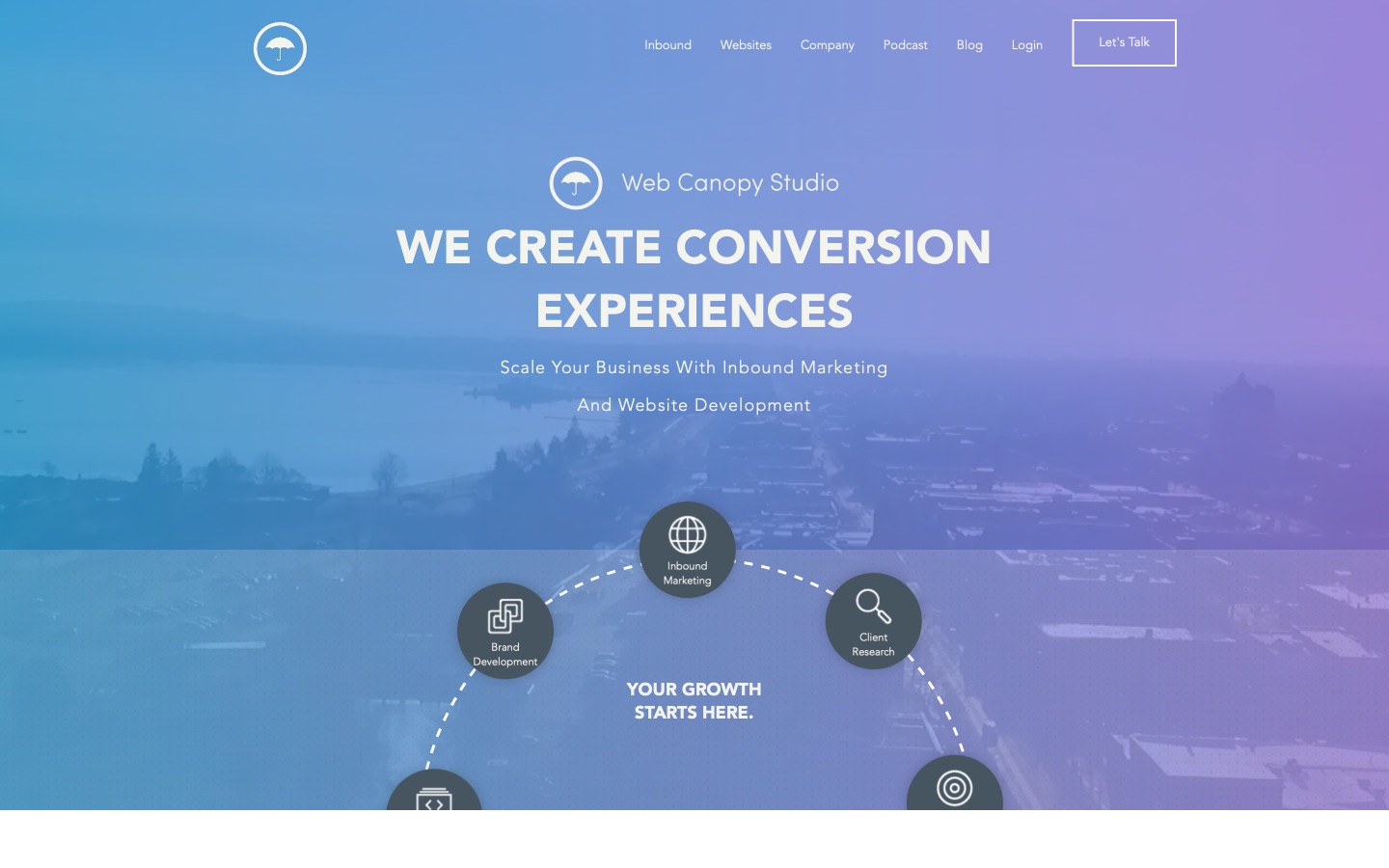 Experts in SaaS and tech website design, the company has an impressive portfolio of case studies, awards, statistics, and client testimonials. Headed by the company's brilliant CEO John Aikin, Web Canopy Studio specializes in creating customer-generating websites in B2B enterprise industries.
Their team is fun and collaborative, helping their clients create website experiences that are easy to navigate and keyword optimized, and that engage the user with the goal of converting leads.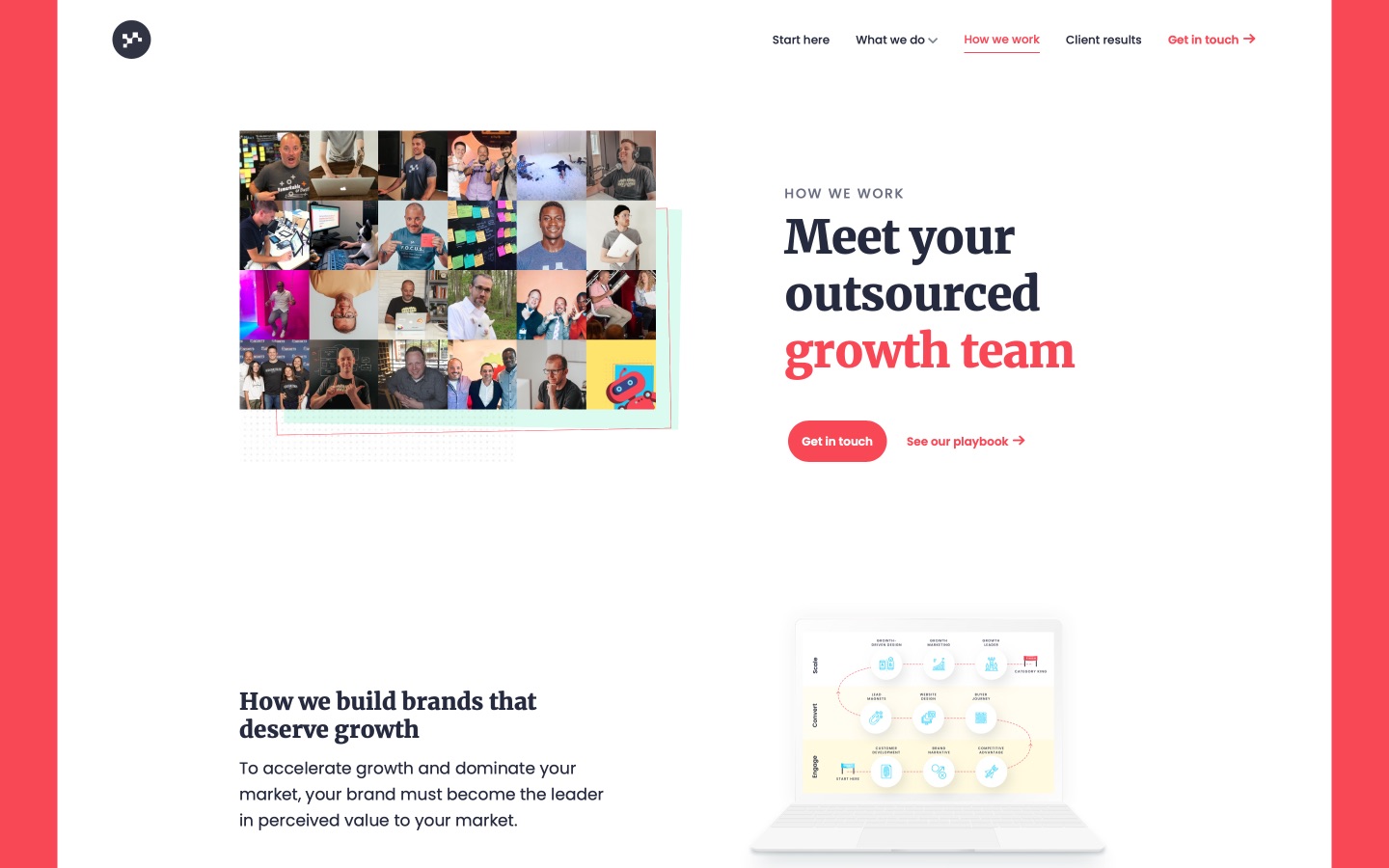 A HubSpot Diamond-tier solutions partner, Lean Labs takes on a variety of outsourced work, such as lead generation and growth marketing. They work within a range of project parameters and budgets, and aim to serve as an extension of your own sales and marketing teams for capturing and nurturing leads.
Led by company CEO Kevin Barber, Lean Labs developed the popular HubSpot web-design tool Sprocket Rocket, which helps companies build their website with easy-to-assemble modules regardless of website design skills or know-how.
HubSpot Solutions Partner Program agencies respected for their brand strategy and design work
This company is so unique, it has its own category. For a complete branding and design package, they're one of the best.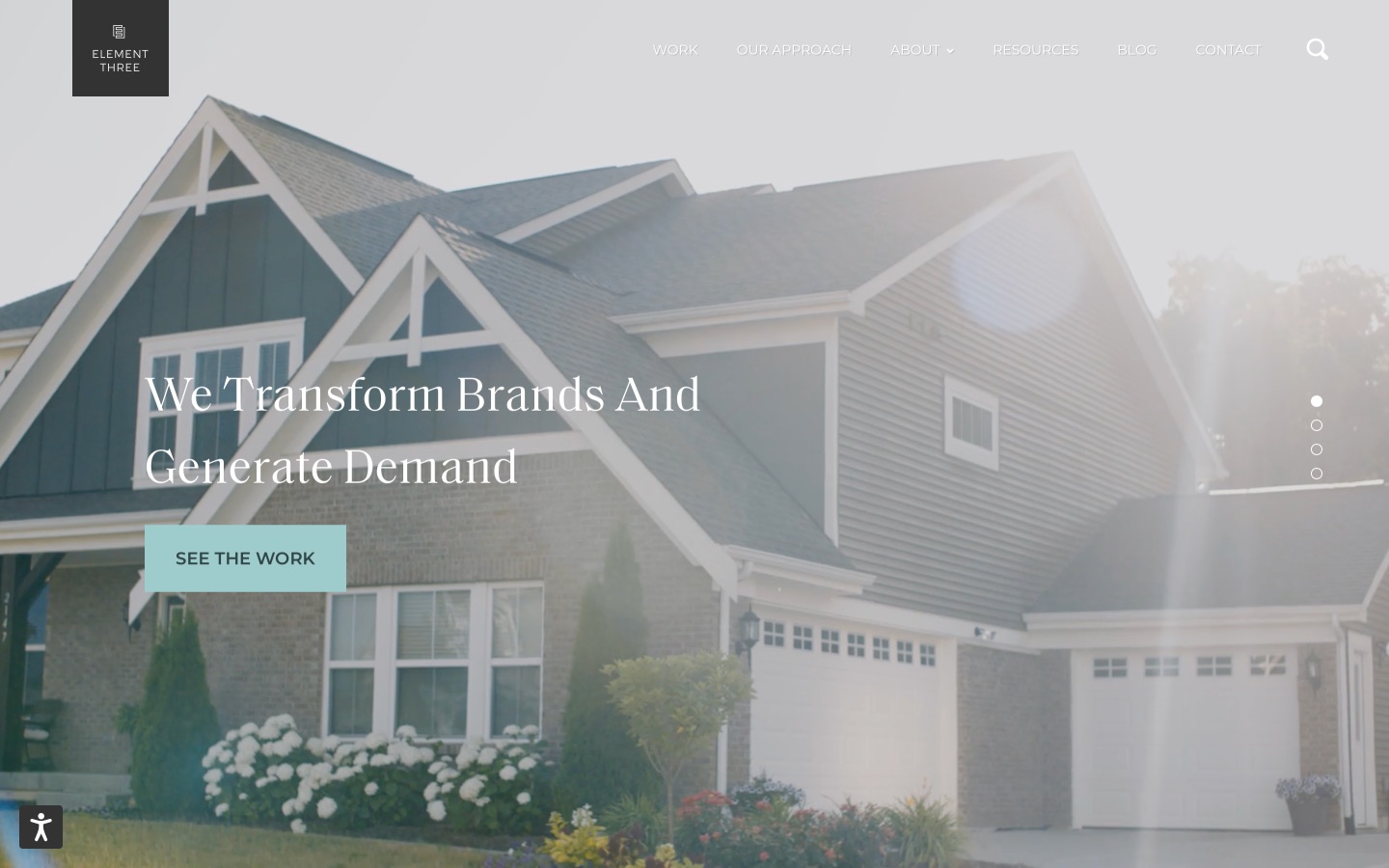 "We transform brands and generate demand" is how Indianapolis-based Element Three introduces itself on its homepage — and it's true.
The Platinum HubSpot partner, Google Partner, and Inc. 5000 Company in 2016, this agency prides itself on offering "disruptive" services that include branding, content creation, print and digital design, web development, video and photography, and digital marketing strategy.
They use the elements of story, strategy, and scorecard to help their clients refine their purpose, and then plan and execute that strategy while analyzing results.
Other highly respected HubSpot Solutions Partner Program agencies
Although these companies are listed by HubSpot as simply "other," don't let it fool you. There's plenty of talent in this group.
Here are our favorites.
Founded by Paul Roetzer, author of The Marketing Performance Blueprint, PR 20/20 is a Cleveland-based B2B inbound marketing agency that uses content marketing, PR, and automation to help its clients generate, nurture, and convert leads.
It also has the unique claim of being HubSpot's first-ever Solutions Partner Program agency, signing on back in 2007.
When asked about what sets this Platinum partner agency apart, Director of Marketing Taylor Radey said, "We believe an agency's value is measured in outcomes, not outputs, [and] this has driven everything from pricing and services to our operational processes."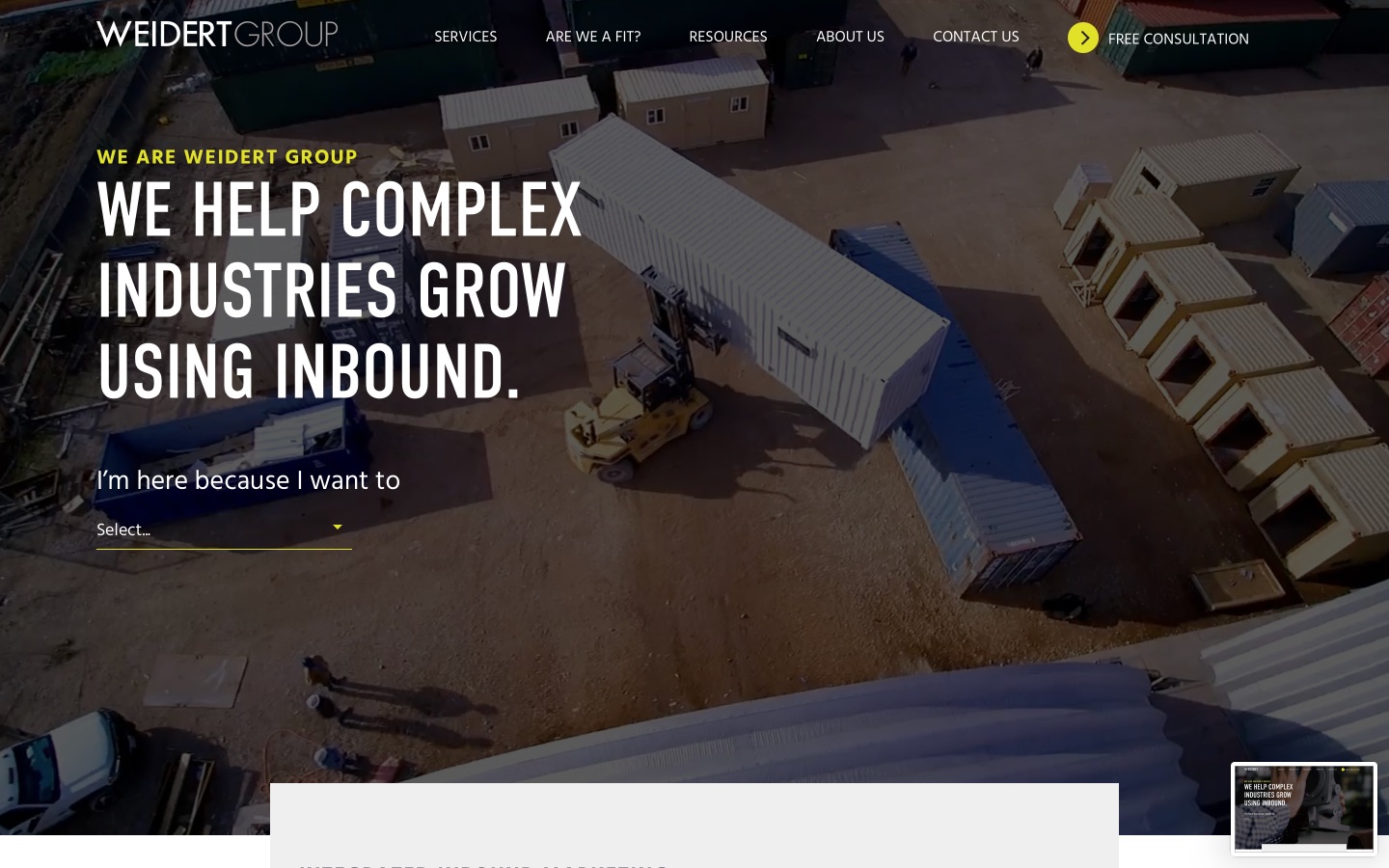 Headquartered in Wisconsin and co-hosts of the Experience Inbound conference, Weidert Group is focused almost entirely on B2B, with the majority of its clients in the industrial manufacturing, finance/insurance, and distribution/supply chain verticals.
The company has been a HubSpot partner since 2011 and is a full-service B2B inbound growth agency. This means they can oversee and implement all the components of your inbound marketing strategy, such as web design, SEO, content strategy and development, social media strategy and promotion, lead nurturing, video production, and more.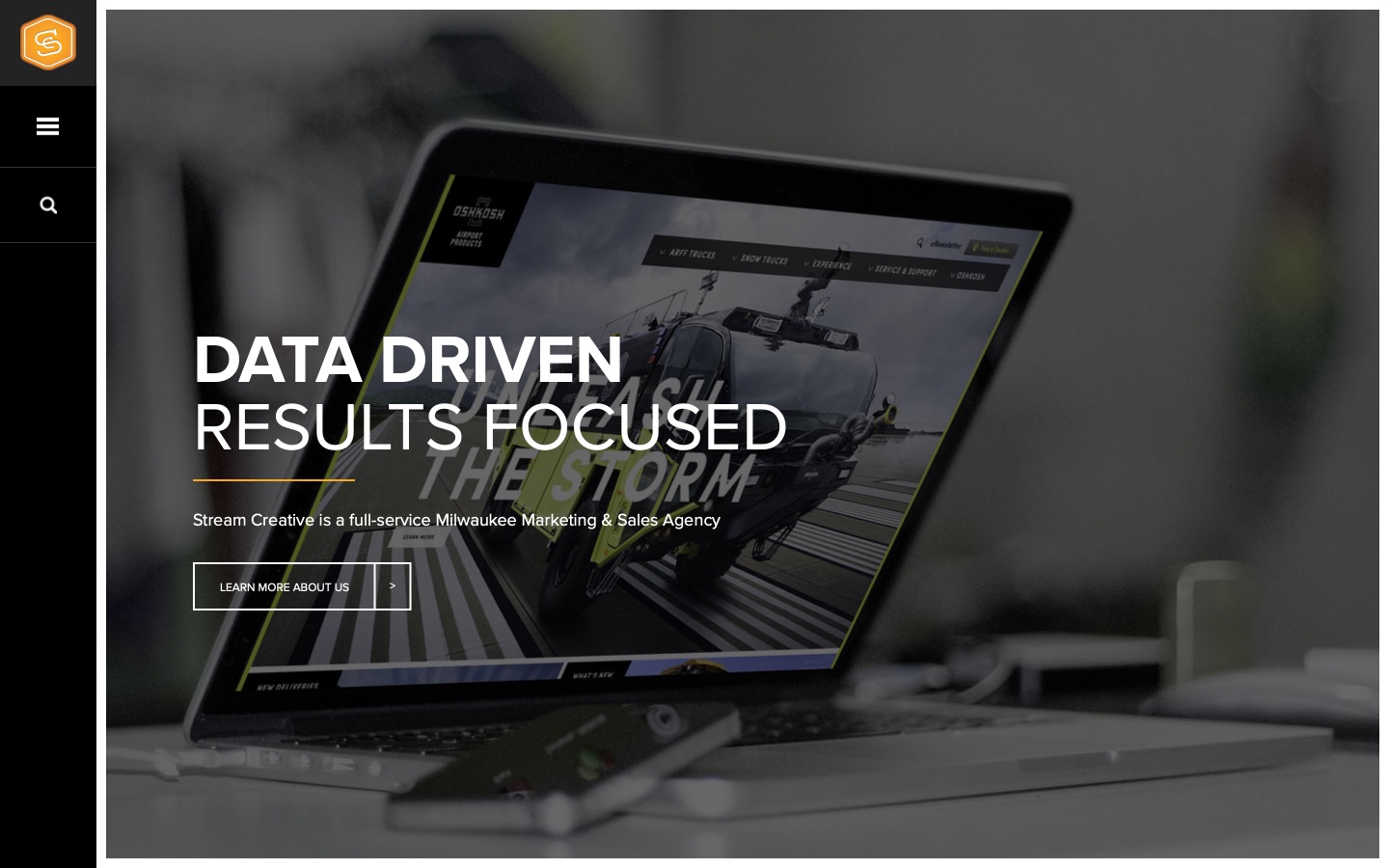 Stream Creative in Milwaukee, Wisconsin, is a full-service inbound marketing and design agency. They specialize in digital marketing, web design and development, media buying, and social media.
They are a HubSpot Certified Platinum partner agency that starts with understanding your business goals, and then uses data to make the bigger decisions and execute their strategy.
Bonus inbound marketing agencies: Some of the most respected HubSpot Solutions Partner Program agencies from around the world
These incredible inbound marketing agencies are helping clients all over the world — from their home bases all over the world.
Our top international picks include the following.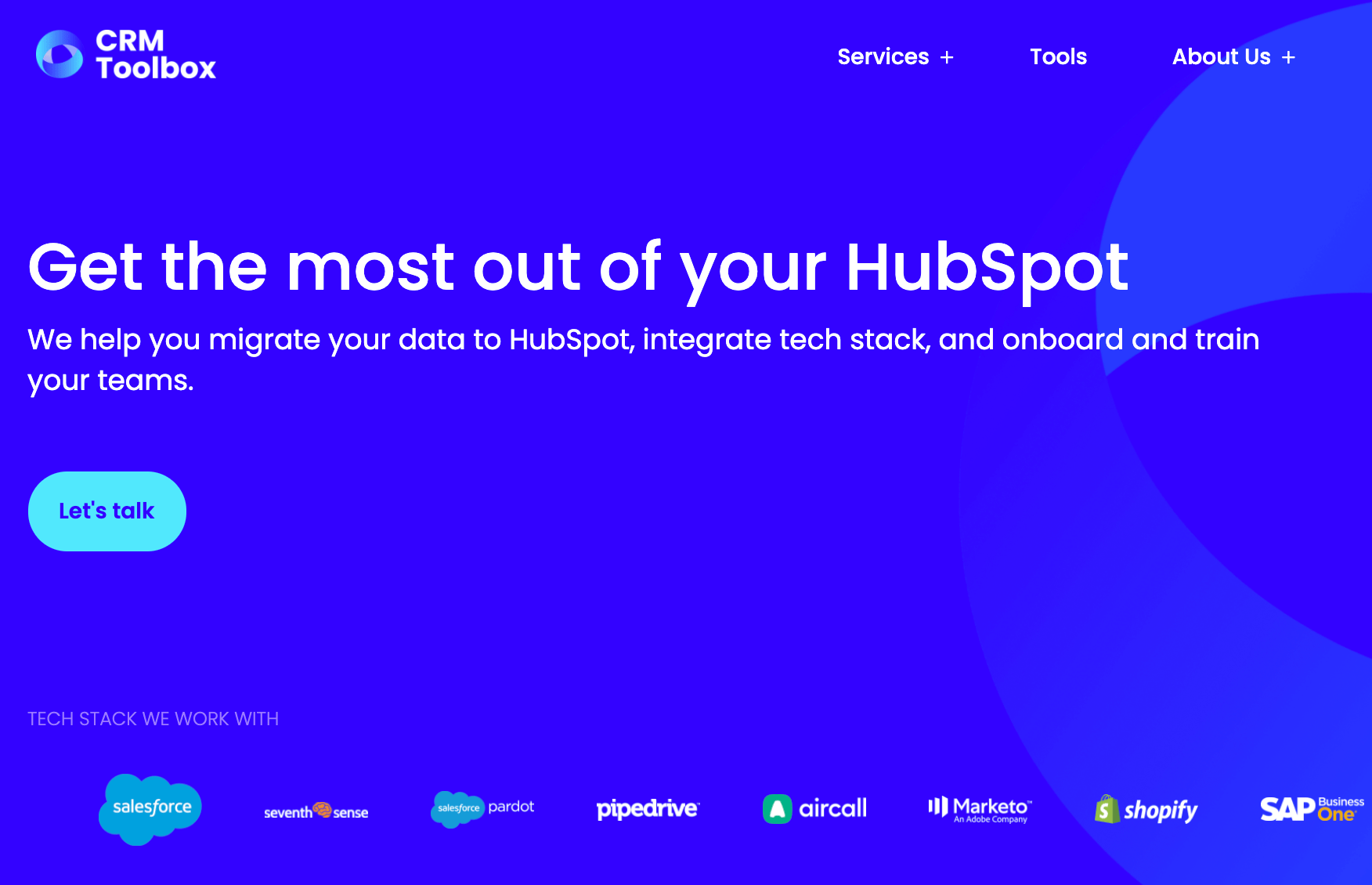 This inbound marketing agency in South America (Chile, to be exact) serves clients all over the world. At a basic level, they help businesses get properly set up in HubSpot.
After they consult with you to figure out the right HubSpot package for your business, they help you set up your account, migrate data, integrate your tech stack, and onboard and train your team.
This award-winning team also provides your business with ongoing support, should you need it after you're all set up and ready to go.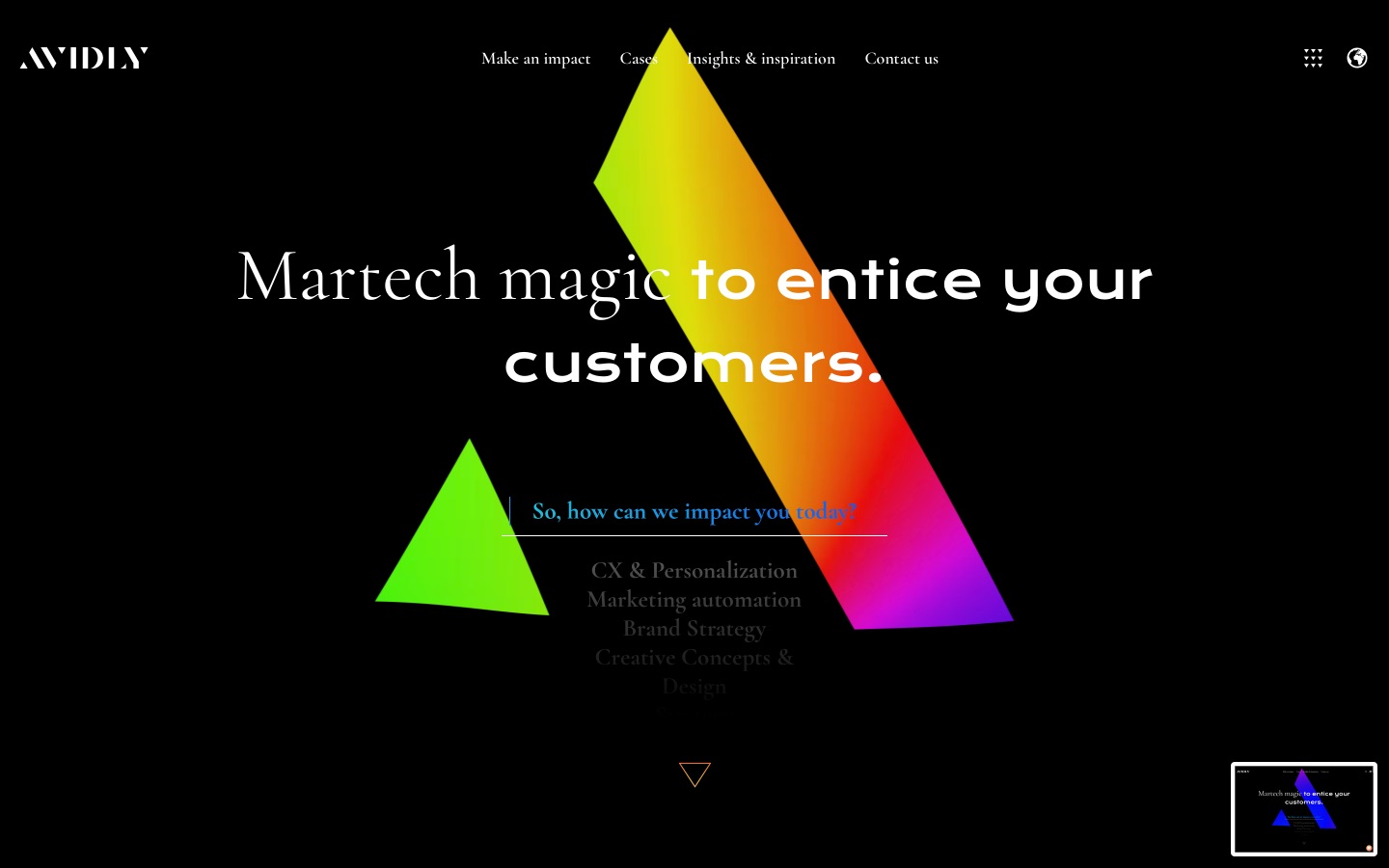 Avidly is another Elite HubSpot partner, and one of the largest inbound marketing agencies in the world, with offices in Helsinki, Finland, and across the Nordics.
Founded in August 2018, the agency provides services that range from inbound marketing and sales enablement to strategy, web development, and creative design.
Today, Avidly has 15 offices, more than 250 team members, and services the growing Nordic marketplace. If your company has a strong presence in the Nordic countries, or is looking to expand in that region, Avidly is an excellent choice.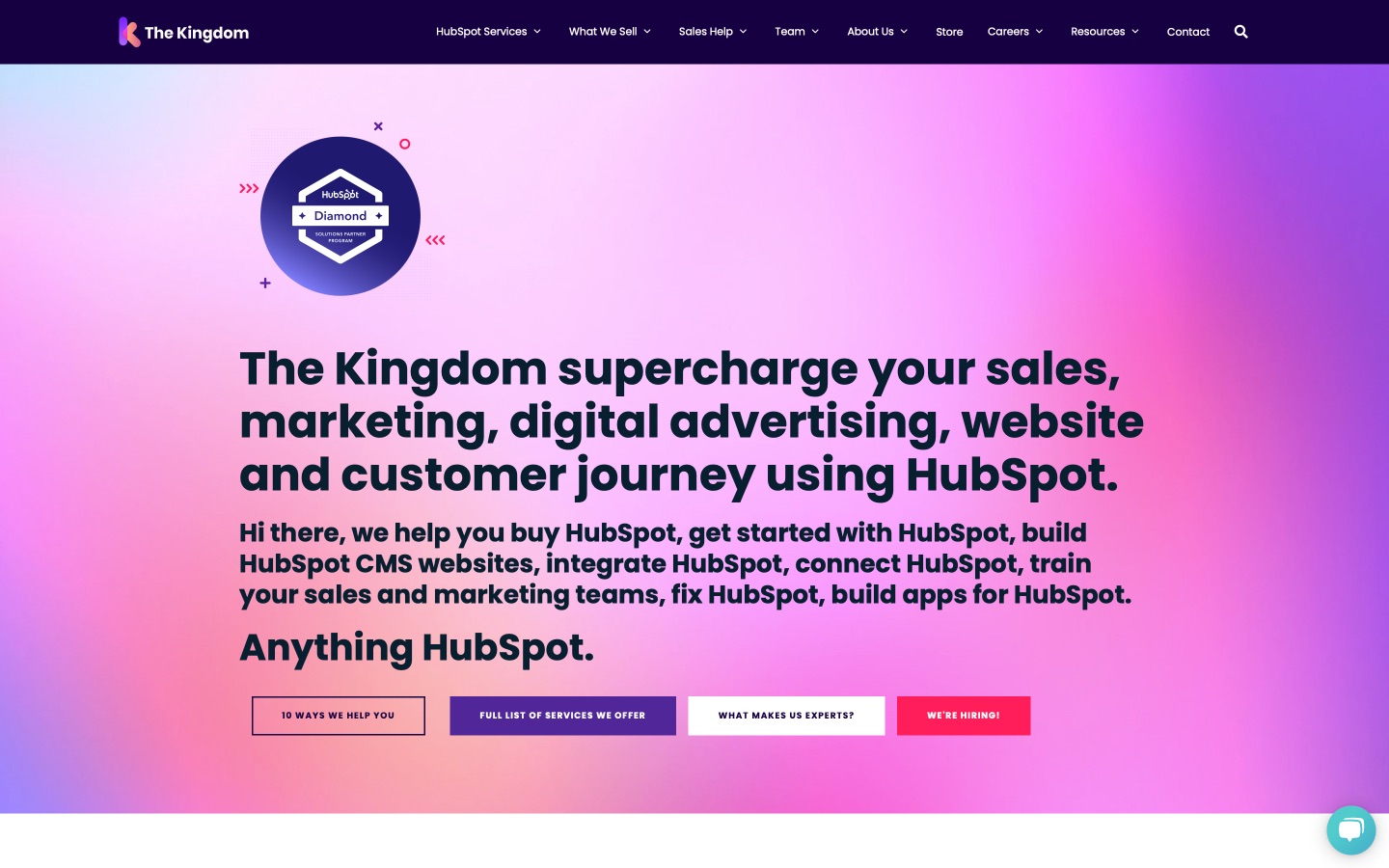 Another soup-to-nuts inbound marketing agency, The Kingdom operates from Australia but also has offices in Laguna Hills, California.
They specialize in scaling complex HubSpot CMS websites and mar-tech solutions and have serviced over a hundred HubSpot portals over the years.
Being on the technical end of the spectrum, they help your business connect your HubSpot CMS to a wide range of apps and integrations. The Kingdom also develops HubSpot-centered commercial-grade software and partners with Shopify, Ecwid, Vidyard, and Arlo LMS.
Find your ideal inbound marketing agency today
Now that you know what HubSpot Solutions Partner Program agencies are out there, perhaps you'd also consider IMPACT. While most inbound marketing agencies embrace the traditional do-it-all-for-you agency approach, our method is to teach your team how to grow your business so much and so fast that you no longer need us.
Hundreds of our clients have created sales-driving content using our award-winning They Ask, You Answer framework, generating millions in revenue — and you can too.
To take the first step toward implementing They Ask, You Answer in your business and seeing incredible sales results in your company, consult these helpful resources:
Our strategic coaching and hands-on training for your marketing and sales teams will help you improve your marketing metrics and scale your business with a better inbound marketing strategy.
Set up a time to talk to one of our advisors, and we'll show you how to implement these strategies for your business today.
Free Assessment:
How does your sales & marketing measure up?
Take this free, 5-minute assessment and learn what you can start doing today to boost traffic, leads, and sales.