Is IMPACT the right agency for you?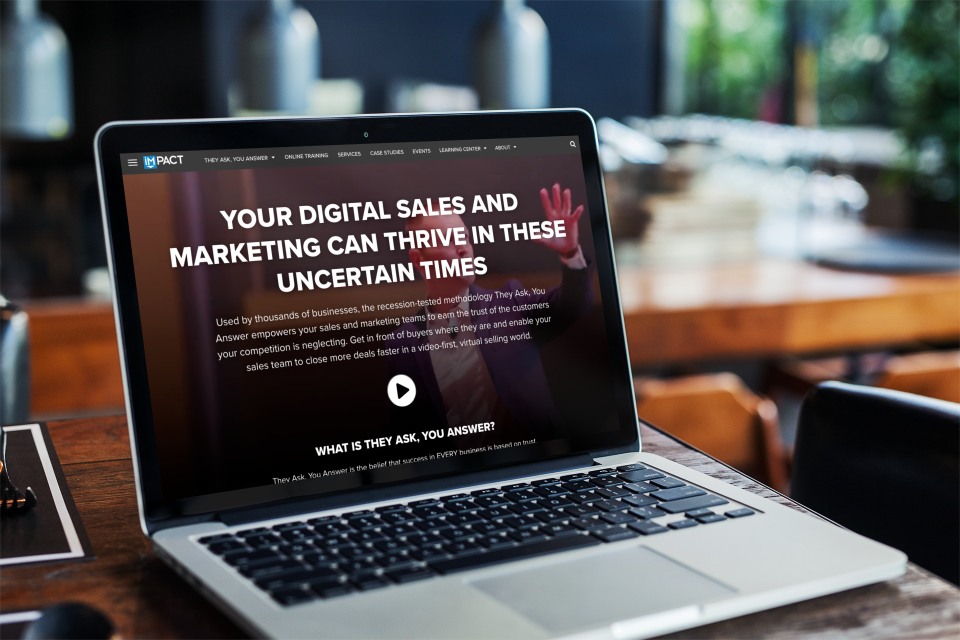 If you're looking for a new inbound and digital marketing agency, chances are something's not working. Maybe your leads have plateaued, or you've seen website traffic dip. Maybe you've felt unheard by your current agency — or maybe you're getting into content marketing for the first time and want to make sure you're starting off on the right foot.
Whatever your situation, you know you want to find an agency that understands your business, your needs, and your industry.
You've combed through the HubSpot partner directory and seen page after page listing hundreds of agencies that promise expertise, attentive service, and platform acumen.
So, how do you choose? How do you find the right partner to guarantee you meet your goals?
Our self-selection tool is designed to demonstrate how IMPACT is a different kind of agency. Let us show you what we mean.
Have your sales and marketing efforts plateaued and now you're looking for a new strategy to help drive revenue?
There's a reason you're looking for a change. We believe your website is your greatest sales ambassador. If it's no longer delivering the leads you're looking for, chances are you're not populating the site with the content that buyers want.
Offering educational content weeds out bad-fit prospects and builds trust with good-fit prospects who can connect with your sales team.
Do you have a sales team that takes prospects through a considered buying process and depends on leads to hit revenue goals?
Every sales team has numbers to hit — and the more efficiently they can work, the better. This means meeting with qualified leads.
In order to speed up the sales process, reps should use assignment selling. That is, they should share content with prospects that answers the most common questions and addresses the most common concerns.
By "assigning" this content (which is produced by the marketing team), your sales team can have more productive conversations with prospects who have already had many of their questions answered — which speeds up the sales cycle.
Do you wish your sales and marketing teams functioned as one revenue-focused unit, ensuring alignment and faster speed of sale?
Time and time again, we've found that sales and marketing teams struggle to get on the same page. Marketing is frustrated that sales doesn't value their work, and sales is frustrated by marketing materials that don't actually help them close deals.
Solving this problem is a crucial first step to achieving the results you're looking for.
To do this, your marketing team and sales team need to unite to form a "revenue team." This way, marketers can gather questions directly from sales and produce content that makes sales enablement even easier.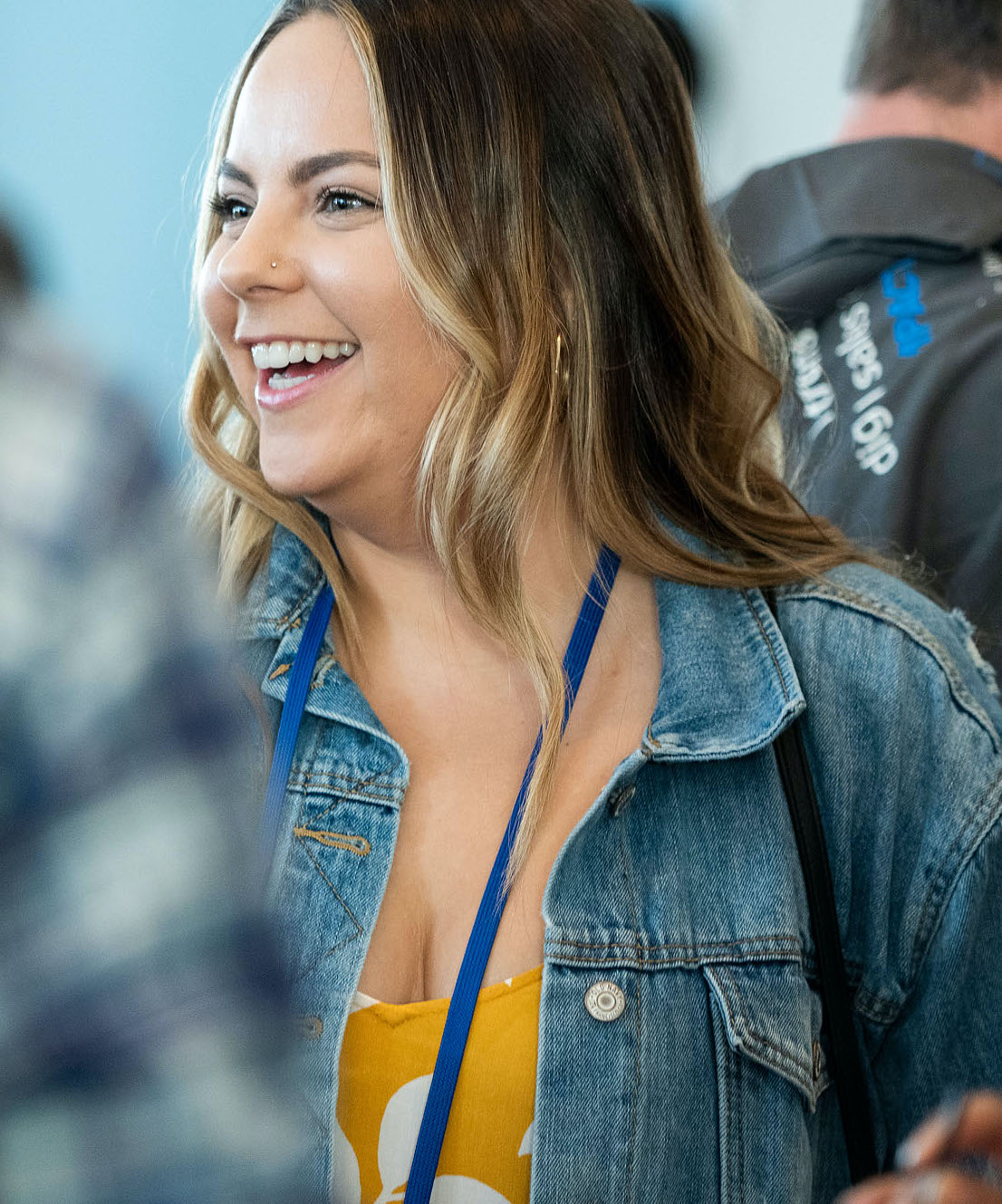 Your sales reps know what your customers are asking. They hear these questions every day. They then must pass these questions to marketers, who provide thorough, vetted answers, bringing in SMEs as needed.
We call this philosophy They Ask, You Answer. If a buyer asks a question, you should answer it — clearly and candidly — on your website.
No more will marketing produce fluffy content that doesn't move the sales needle. Instead, they'll collaborate with sales to publish sales enablement content that directly speaks to buyers' needs and concerns.
Do you wish you didn't have to rely on an outside agency to generate leads for your sales team?
We believe it's time to question the traditional agency-client model in digital marketing. For too long, clients have been held in a cycle of dependency, always relying on an agency to produce content, film videos, administer HubSpot, and update their website.
At IMPACT, we train clients so they can be expert, self-sufficient marketers. We balance strategic coaching with specific, tactical training sessions to meet you where you are and bring you to mastery level.
We offer specific services that guide companies to digital sales and marketing mastery in 12, 18, or 24 months.
Do you wish you didn't have to rely on an outside agency to make updates to your website?
Businesses change all the time. You start offering new products or services, you add team members, your pricing changes. If your website doesn't accurately reflect those changes, it's outdated. If you're reliant on an agency to make frequent website updates, you're spending too much — and probably getting too little too late.
Having a website that's easy to update is essential.
Is the culture inside your company one that promotes personal development and values internal expertise at all levels of your organization?
Going all-in on They Ask, You Answer means embracing a new vision and making changes at the foundational level of your business. You need to commit to building trust with buyers through content that informs and empowers them.
To do this successfully, you need company-wide buy in.
Sales and marketing need to work closely together, subject matter experts need to be part of the content production process, and business leaders need to devote the necessary resources and demonstrate their commitment.
Investing in They Ask, You Answer means investing in your team.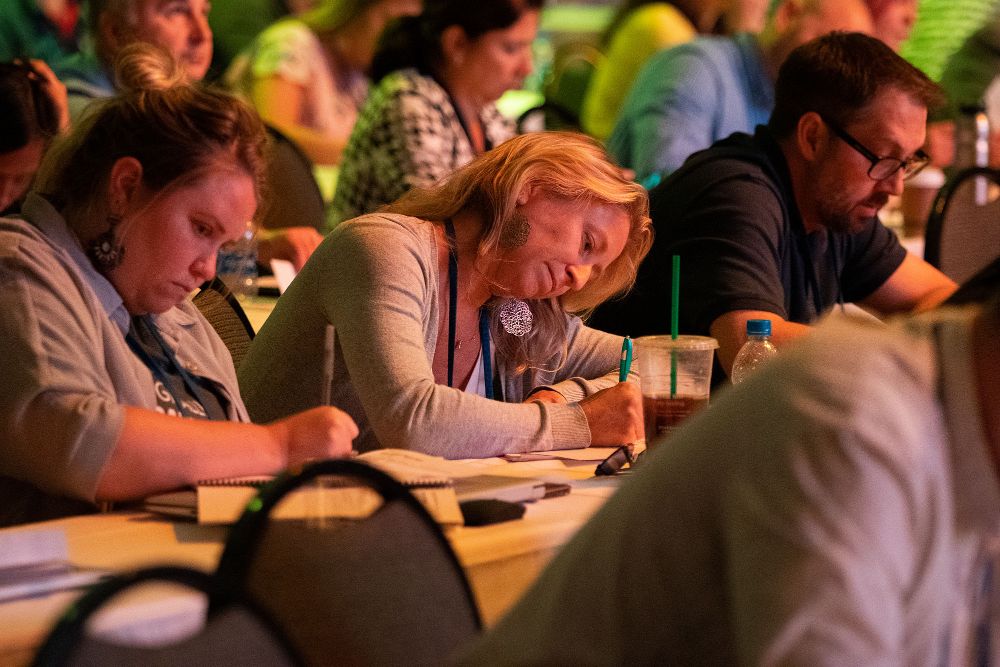 You need the right people on board, and you need to train them. This way, they can produce your marketing assets in house so you're not forever reliant on an outside agency to do it for you.
Do you accept that your buyers spend more time researching now more than ever before, and they've already made 80% of their buying decision before engaging with a sales person?
Statistics bear this out. Buyers today spend more time doing research online before they speak to a sales rep than ever before.
It really doesn't matter what that purchase is. Think about it, whether you're joining a gym, planning a vacation, picking a new software service, or buying a new dishwasher, your buying journey starts with a search engine.
You want to be an informed consumer — and your customers are no different. Long before they're ready to buy, they're gathering information. When they're ready to reach out, they are much closer to making a decision than buyers in the past.
Therefore, much more of the buying decision depends on what they learn from marketing materials than ever before.
Do you (or are you willing to) address common, yet uncomfortable questions prospects ask, in an honest and straightforward way on your website?
For example:
How much do your products or services cost?
How do your products/services compare to the competition?
Am I a good fit or bad fit for your products/services?
Can you think of a time you went on a website and found a "call for quote" button instead of a price? Did you call? Chances are, you did not.
When a company hides prices from customers, those customers start assuming the worst. Does the company overcharge? Are there hidden fees?
No matter what they're purchasing, buyers everywhere have the same questions. What does something cost? What are the potential drawbacks? Which option is right for me?
If you want educated buyers in your pipeline, you need to address these questions openly on your website. We will show you how to do so in a way that builds trust with your website visitors.
Do you currently use (or are you willing to use) a tool like HubSpot that allows you to measure the ROI of your digital sales and marketing?
Content marketing works best when you can truly prove your ROI. HubSpot allows you to measure traffic and engagement in ways that help you evaluate past efforts and plan future strategy.
HubSpot has pricing tiers ranging from free to enterprise-level, and we recommend that companies use this platform to facilitate all inbound marketing efforts.
We'll train you to use the tools that make the most sense for your needs.
Do you accept that your business is not exempt from explaining what buyers want to know before they contact you?
Your buyers have questions. They will either get the answers from your website or from another organization's website. They build a relationship and begin to trust the source of those answers. Wouldn't you want that to be you?
In an ideal world, what position would you like your company to be in 1-2 years from now:
Your internal team is capable of producing quality written and video content and can manage and update all aspects of your website — both of which will speed up your sales cycle.
Or
Your internal team uses an outside agency to create all written and video content and manage and make all updates to your website.
Are you ready to break the cycle of dependence?
We'll be honest, it will be hard at first, but the benefits are worth it. And don't worry, we'll be with you every step of the way — until you don't need us anymore. At that point, whether it's in 12, 18, or 24 months, you'll have the team and the knowledge to drive traffic, bring in leads, and shorten the sales cycle.
You'll save money and see greater ROI.
Imagine where you want to be in a year or two. Stuck in the same cycle of trying to find a new inbound agency who can do better than the last one? Or autonomous and self-sufficient, with in-house content, video, and HubSpot expertise, with internal specialists that truly know your business and know what it takes to succeed?
The journey to autonomy starts whenever you're ready
So, are you ready to begin?
At IMPACT, we do things differently. Our goal is your mastery. If you're ready to get off the agency merry-go-round and want to take control of your digital sales and marketing future, let us show you how.
(images courtesy of Seshu at ctheadshots.com)
Free Assessment:
How does your sales & marketing measure up?
Take this free, 5-minute assessment and learn what you can start doing today to boost traffic, leads, and sales.