5 Real-Life Examples of Assignment Selling In Action
See how experienced sales reps use content to educate prospects and shorten the sales cycle.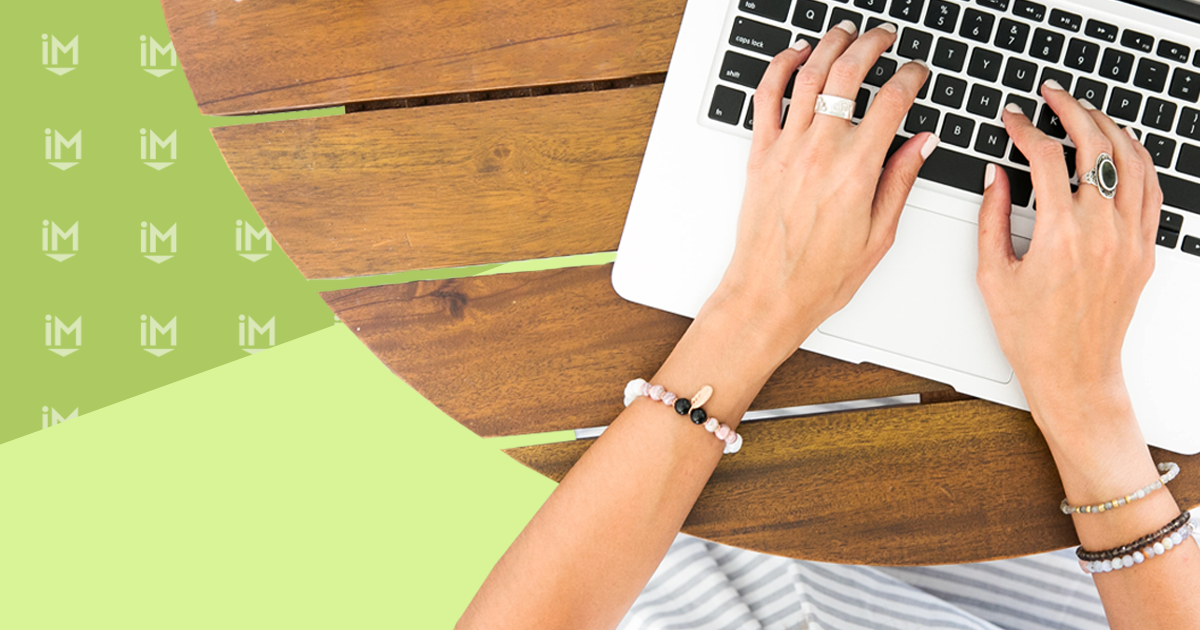 Assignment selling is an important technique used to accomplish that age-old pain point of salespeople everywhere: answering the same questions in every single sales call.
If we all can agree that more educated prospects become happier customers, then we can see the value of using content in the sales process to answer buyer questions upfront.
When we do this — that is, assign content to our prospects ahead of a sales call — we set ourselves up for more productive conversations with better-fit prospects.
What is assignment selling?
The theory behind assignment selling posits that the more educated the prospect, the faster the sales process, and the higher the close rate.
Accordingly, salespeople at IMPACT ask (or assign) prospective clients to read or view specific materials so that they can be better prepared for a deeper sales conversation.
We're able to do this by leveraging the trove of content from our website to educate our prospects and build trust with them.
However, a theory is just a theory until it's put into practice — and that's where this article comes in. We're going to dive into specifics so you can see assignment selling with real life examples.
Below, we've cover five common situations and see how our sales team handled them:
Qualifying a lead for fit and commitment
Ensuring prospects are educated
When a prospect doesn't complete the assignment
Aligning a new client's team
Assignment selling when sponsoring or exhibiting at an event
This will be an inside look at how and why we use assignment selling at various stages of the sales process, and what we do when issues arise.
Join the IMPACT coaches for a deep dive on a new topic every month in our free virtual event series.
Situation 1: Qualifying a lead for fit and commitment
On IMPACT's website, there are several ways for a visitor to convert into a lead.
This usually happens when a visitor fills out a form, downloads an offer, or books time directly with our sales team.
In any of those instances, the next step is a 30-minute conversation between the prospect and IMPACT to understand two things:
How do IMPACT's service offerings match with the prospect's needs?
How close are they to making a purchasing decision?
We use assignment selling prior to our first call, as you'll see below.
Putting it into action
Below is an example of an email template we'll use to prepare prospects for our first call together:
Hi [prospect name],

I'm looking forward to connecting with you. To be sure we use our time effectively, here are a few resources that will help you become more familiar with our agency and our approach so you can determine if we're the right fit for your organization.

Please take the time to review these before our call.

Here is a link to my calendar. Please book a time that is convenient for you.
Why this matters
Before we even talk, we need to make sure we share the same values. At IMPACT, our process is unique, and we want our prospects to know as much as possible about this before we meet.
A prospect reading the first article may have some concerns bubble up based on how we work with clients. This might lead them to cancel our meeting, but that's a good thing!
The most precious commodity in any business, aside from trust, is time. And we all know our sales team's time is better spent speaking with qualified prospects instead of unqualified ones.
However, should the prospect align with our philosophies, you can bet further conversations will be more meaningful.
Notice that we also hold the prospect accountable to committing to the next stage of the sales process by having them book the meeting. A commitment here ensures follow-through later in the sales process.
Situation 2: Ensuring prospects are educated
After our first call and before our second, we use assignment selling again. This time, we are able to send resources that speak directly to the prospect's situation.
If one prospect's needs are mostly related to website redesign, while another prospect's needs center around HubSpot workflows, they will each require different content to move them forward.
You'll notice a theme here: We use assignment selling to take advantage of the space between conversations, keeping prospects active and engaged.
This is not only a continual test of their commitment, but it allows them to self-educate along the way.
Putting it into action
By this point, we've already established fit and need, using the data from our initial call, to generate prospect-specific content such as consulting engagement details, paid media services, or insourcing versus outsourcing.
Hi [prospect name],

It was so great speaking with you today!

As promised, below are a few specific resources that will be important for you to read prior to our next conversation.

These case studies represent the success other businesses like yours have achieved with IMPACT.

Let me know if you have any questions!
Why this matters
Assignment selling helps us to address the same, high-level questions we hear in every call.
Marc Amigone, our sales director here at IMPACT, sums it up nicely:
"We use assignment selling because it works. Content does a better job of educating and informing prospective clients than a sales rep ever will."
With educated prospects, subsequent calls can be more efficient and productive.
Situation 3: The prospect doesn't complete the assignment
As you might imagine, there are times when a prospect doesn't complete the required assignments.
At this junction, we have two options:
We can choose to move forward with the next sales conversation in hopes that the process will progress as planned.
We can postpone the next sales conversation until the prospect can confirm that they've completed the assignment.
One of the above sounds like the natural path a sales rep would take, while the other sounds incredibly counterintuitive to closing more sales.
Saying to a prospect "it doesn't sound like you're ready to move forward," might sound crazy — and to organizations with an inefficient sales process, it is.
However, in almost every instance, we've discovered that choosing option two maximizes a sales rep's time and leads to more won opportunities.
Putting it into action
The following is an actual email exchange between the prospect and myself:
Hi [prospect name],

Confirming our 2:45pm EST call today.

This is a reminder to make sure you have had time to take a peek at the below resources before we speak. If not, it may make sense to reschedule. I want to ensure we make the best use of our time together.

If you haven't had time to peruse the above material, here is my calendar to book another time.

Keep me posted!

Tom
Prospect's response:
Hi Tom,

I haven't even started yet… Very sorry about that! I will reach out once I read through the articles.

[prospect name]
Why this matters
One of the main purposes of assignment selling is to help sales reps spend time with the most qualified, committed, and engaged prospects — the ones most likely to become clients.
If a prospect hasn't completed the assignment selling homework or taken the time to understand who IMPACT is, the conversation stays at a very elementary level. This isn't the best use of anyone's time.
By pushing back the call, you save both parties an hour's worth of unproductive conversation.
(It's also worth noting that the prospect mentioned above did voluntarily book a new time to speak with us after completing the assignments.)
One might think that pushing the meeting would frustrate the prospect.
But on the contrary, we've come to find that prospects appreciate our dedication to ensuring they're educated enough to get the most out of the conversation.
Situation 4: Aligning a new client's team
At IMPACT, we've found the practice of assignment selling to be so valuable that its use-cases have extended beyond the sales process and into the new client onboarding process.
If you're an agency or you've ever worked with one, you'll know that there's a lot that needs to be communicated as the relationship gets started. This can include expectations around what's being done, strategic direction, or outcomes.
For that reason, we use assignment selling as a tool during our onboarding process to align clients through reference-able, documented content (both written and video) instead of relying on verbal communication.
Putting it into action
Below is an example email used to support one of our client's CEOs in creating internal team alignment around implementing They Ask, You Answer as a way of doing business within their organization.
Hi [client name(s)],

Great meeting with you all today! Please watch the 3-minute video recap of our meeting and, if necessary, share with the rest of your team.

Below the video, you'll see some homework with corresponding links and resources that are referenced in the video.

[INSERT VIDEO RECAP]

Homework:




We've got a couple of weeks until we meet again which should be ample time to complete the above homework. Remember that by completing the above, you'll dramatically improve your internal team's alignment AND have much more productive conversations with your IMPACT team.

Thanks — and as always, let me know if you have any questions.

Talk soon!

Tom
Why this matters
By using written and video content to align with our clients, we create a shared doctrine and understanding that can be distributed beyond our point of influence to the rest of the organization, without risk of losing the impact of the original message.
Situation 5: Assignment selling when sponsoring or exhibiting at an event
In the years before COVID, IMPACT did quite well at generating follow-up sales appointments from events where we exhibited.
Here's a simplified version of our typical workflow on the trade floor:
A prospect comes to the booth.
They ask us a series of "so what do you do" questions.
We ask them a series of "needs assessment" questions.
If we're aligned, we set up a sales appointment via our calendar links right away.
The prospect walks away and we move on to the next conversation.
We saw an opportunity to leverage assignment selling to improve the quality and effectiveness of those post-event follow-up conversations.
Putting it into action
To do this, we inserted a couple of actions between steps four and five above.
Instead of allowing the prospect to leave the booth and hoping that they'd remember they'd be having a conversation with us in a week or so, we'd ask them to do something in the meantime.
We would ask them to read Marcus Sheridan's book They Ask, You Answer prior to the conversation. We had copies of the book in our booth, and would hand it to prospects, but only if they actually promised they would crack it open and read it.
Below is a high-level version of what this script looked and sounded like.
IMPACT: So with everything that we've discussed thus far, do you feel like it makes sense for us to continue the conversation?

Prospect: Yeah, absolutely. I think I'd like to include my VP as well.

IMPACT: Awesome — I think so, too. So I've got my calendar up on the screen here... Is there a specific day and time that works best for you both?

Prospect: Let's do Wednesday, the 24th at 3:30pm ET.

IMPACT: You got it. Since we'll be spending more time together, I want to make sure we're able to have the most productive conversation possible. Everything we talked about today was a highlight from the philosophy outlined in this book: They Ask, You Answer. Before that conversation in two weeks, can you promise me that you'll get through at least the first 100 pages if I give you the book?

Prospect: Yeah, I'm a pretty avid reader so that should definitely be enough time for me to get through it.

IMPACT: Really glad to hear that. And I promise that by the time you're done with it, YOU'LL be the one leading the conversation!

Prospect: Ha! That's great. Really looking forward to it.
Below is an email template we send a few days later in advance of the follow-up sales conversation as a check-in to confirm that they haven't forgotten about the meeting and have completed the reading.
Hi [prospect name],

Everyone at IMPACT enjoyed meeting you at [event name]!

I recorded a quick 1 minute video for you below.

As you know, we have a meeting scheduled on [meeting date] to continue to talk about They Ask, You Answer and how you can get started with it at [prospect company].

You also received a copy of the book. During our meeting, we'll discuss how They Ask, You Answer related to your organization, so please come prepared. If you're not able to get through the reading, please let me know now so we can find a better time to connect.

Otherwise, I'd encourage anyone else in your organization (especially in leadership, marketing or sales) who shares your mindset of becoming the most trusted voice in your industry to also attend our meeting.

Here are a few additional resources to get your team members up to speed quickly:

Kind regards,

Tom
Why this matters
Assignment selling is the connective tissue between the event and an effective, follow-up sales appointment.
Without it, we risk allowing our sales efforts at the event being wasted on no-shows or prospects who aren't ready for the buying process.
If we go back to what the sales objective really is, it's about booking the most qualified sales appointments not the greatest number.
Putting assignment selling in action
At IMPACT, we have found assignment selling to be a crucial tool in educating prospects and strengthening the sales process.
At times, we ask ourselves to fight against our instincts — by pushing back or canceling a meeting — but our sales goal is always the same: booking the most qualified sales appointments.
If we can educate our prospects about our company, our track record, and our philosophy, we can move more quickly through the sales process, knowing we can skip certain questions that can best be answered by content.
In turn, our sales process is shorter, our leads are more qualified, and our sales reps are more productive.
At every stage of the process, we have content specifically designed to assist our sales reps. If they find there's something they need that doesn't exist, we ask our marketing team to produce it. As a result, we are consistently becoming more efficient.
What's more, our prospects can see how committed we are to our central tenets, and this dedication builds trust and demonstrates transparency.
For us, assignment selling is a vital part of what we do, benefiting our team members and our prospects as they move along the path to becoming clients.
Join the IMPACT coaches for a deep dive on a new topic every month in our free virtual event series.
Published on December 13, 2021