4 Smart Ways to "Unsuck" Your Sales Presentations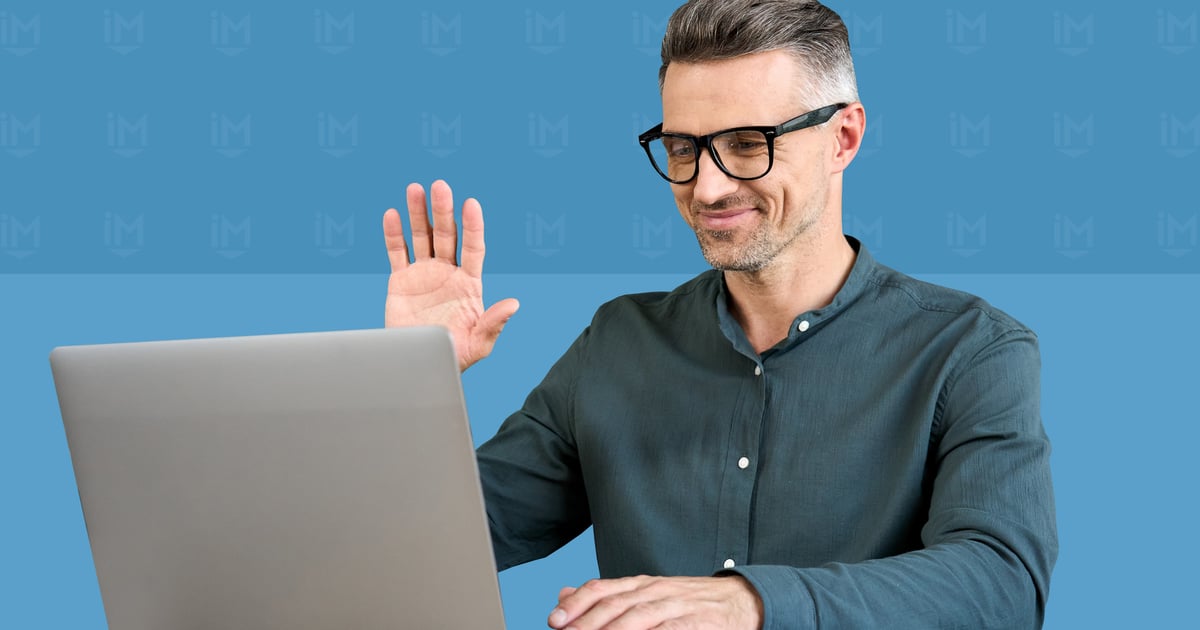 This may be hyperbole, but whether you're a marketer, salesperson, or consumer, there's little worse than a hard sale pitch.
The mere thought makes visions of over-the-top infomercials and deceptive car dealers fill my head.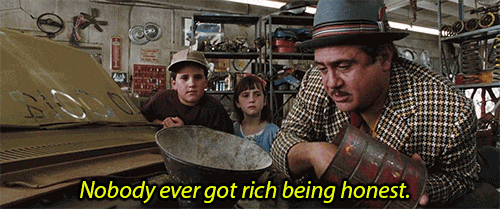 And I'm not alone in my dismay.
In recent years, 39% of buyers have reported that vendors could improve their content by curbing sales messages. This means that blog articles, videos, website pages, and even your sales presentations need to tread lightly.
As a business trying to make money, this may seem a bit absurd. How can you not sell during a sales presentation, right? But hear me out.
Education sells, not swindling
Your prospects work hard for their money, just like you, and they don't want to waste it.
When it comes to spending it, they want to be educated by experts who will help them spend wisely, not someone simply out to sign any deal to meet their monthly quota.

They want to be informed and empowered to make the right decision for themselves, not set up for buyer's remorse.
Knowing this, rather than selling, deliver educational value in your sales presentation to build trust. This is the difference between a presentation that sucks and one that doesn't.
Your presentation needs to deliver relevant information to help a prospect evaluate their options and ultimately decide how to best spend their money, even if it means not buying from you.
Yes, perhaps you may not close the deal, but a prospect will walk away with a positive image of you and you avoid not meeting expectations, quick churn, or possibly a bad review had they moved forward. That's best for everyone in the long run.
So how do you do this?
In this article, we will talk through four quick ways you can "unsuck" your sales presentation to deliver more value, build trust, and close more of the right prospects.
Note: This article will focus specifically on the substance of your presentation, not the technology or processes around it. If you need help in that area, check out my article "12 Best Practices for Better Virtual Sales Calls."
1. Rehearse your presentation
While all your sales calls may follow a similar format, every presentation you give should inevitably be a little different. This is because every prospect is different. You want to cater the information you share to their needs and situation.
With this in mind, take the time to rehearse or roleplay the conversation before the big day.
Ask a teammate to listen in, or better yet, play the role of your prospect, asking questions and poking holes.
Note: Roleplaying can have a positive impact on your sales performance overall, not just presentations. John Becker dives deeper into that and why a culture of roleplay is essential in your organization in this article.
This will help you better anticipate and prepare for objections and also help you smooth out any bumps in your presentation. This includes working through transitions, such as sharing your screen or awkward "can you hear the sound?" moments.
In fact, practicing with a teammate will help you determine where you may benefit from a slide or visual aid and even if you can do without.
That said, however…
2. Don't obsess over slides
A slide deck should aid your presentation, not lead it.
Prospects didn't block out time to mindlessly watch you rattle off like a YouTube video they can't pause or rewind. They came to engage and work through possibilities personally.
So, don't use slides as a crutch.

Only use them when absolutely needed to illustrate something you are talking about or to drive home key information. This may include things you want to emphasize or want prospects to remember, such as:
social proof (e.g., testimonials and case studies)
statistics
contact information.
This restraint is especially important when the sales presentation is virtual and screen sharing may often mean your face is hidden.
Note: As we mentioned earlier, when you rehearse, make sure to take time to practice with your slides as well. Having a dry run will help you better determine when slides or visuals are actually useful.
3. Don't be secretive about your slides
If you do find yourself using slides (or any visuals for that matter) share them with your prospects before and after the call.
Allow them to get familiar with the content beforehand so they can come prepared with questions.
With this preparation, you can use your meeting time to go deeper into the most important information and have a more fruitful conversation.
In addition to the call recording, sharing the slide deck in your post-meeting follow-up email gives prospects the ability to revisit the information you shared with their team during their deliberation.
If you want to go the extra mile, you can even consider doing a quick video walkthrough of the slide deck itself so prospects don't need to review the entire call recording when time is of the essence.
4. Make the buyer the hero

Remember, your sales presentation is not about you — it's about your prospect and getting them to see the value you can offer them.
Prospects don't care about you. They care about what you can do for them.
You need to be cognizant of this as you prepare your sales presentation so that you remember to make your potential customer the main character of your presentation, or as the StoryBrand framework says, "the hero."
Talk about their pain points, problems, and interests. Put any information into the context of what they're experiencing and what it means for them.
IMPACT's Chief Strategy Officer Chris Duprey recommends using the first few minutes of your presentation (or slide deck) to dive into the problems a prospect is facing and how they manifest in their day-to-day.
This will set the stage for what needs to be accomplished in the call — find a solution to these problems — and show that you truly understand where they're coming from.
Understanding fosters trust, and as They Ask, You Answer says, trust is ultimately what any prospect needs to feel comfortable buying from you.
The greatest presentation results in a conversation
When it comes to your sales presentation, Chris Duprey says "Your slide deck isn't the thing, the conversation is."

In other words, your sales presentation isn't as important as the conversation that spawns from it. So, listen to what your prospects have to say. Ask and answer questions as the call progresses.
Maintaining a dialogue allows you to truly learn what your prospect cares about so that you can deliver the most value and ultimately build a trusting relationship.
If a prospect doesn't decide to move forward with you after an honest, educational sales presentation, they likely weren't the right fit for you. But the prospects who do move forward will be well-informed, have realistic expectations, and be enthusiastic about getting started.
Free Assessment:
How does your sales & marketing measure up?
Take this free, 5-minute assessment and learn what you can start doing today to boost traffic, leads, and sales.