If You Want To Sell More, Ditch The Sales Pitch in Favor of 'Authentic Conversations'
Author Brent Keltner believes it's time we move past product-driven sales conversations.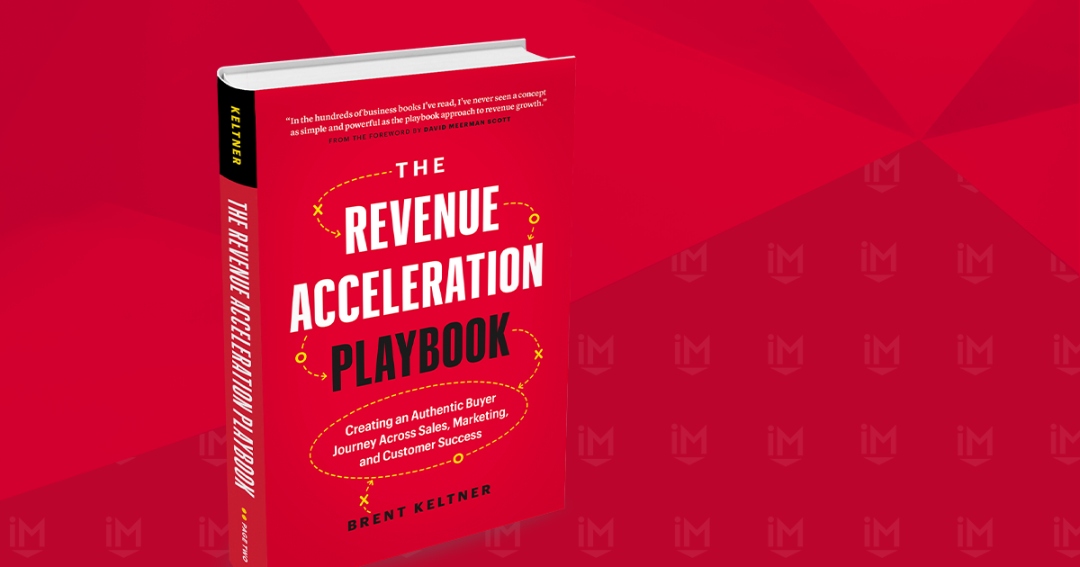 The modern buyer's journey looks nothing like it did when I was growing up. Sure, the stages are the same, but the process itself has been revolutionized. Streamlined in some ways, stretched out in others. Utterly altered from start to finish.
Or, scratch that — maybe it hasn't been altered from start to finish. For many customers, once they start speaking to a salesperson, they might as well be back in 1995.
As the internet and social media were fundamentally upending the way we buy over the last 20 years, sales teams have held steady.
When we think of how far marketing has come in the digital age, it's hard not to notice how little sales seems to have changed. There are a lot of old-school sales reps hanging on to old-school tactics, resisting adaptation. In an era when 87% of all purchases begin with an internet search, the sales process looks much the same as it did before the internet changed everything.
Brent Keltner, president of Winalytics, sums it up bluntly: "Sales is a broken profession," he says.
"Sales training has evolved very little in 50 years. There's a focus on product training and methodology training, but no focus on having authentic, fluid conversations with buyers."
And this is a problem.
In Keltner's new book The Revenue Acceleration Playbook, he outlines a path forward for sales teams to switch from product-driven selling to authentic conversations — something he and his colleagues offer training and coaching to support.
Instead of an "always be closing," win-on-my-terms sales methodology, Keltner advocates for what he calls a "mutual process" that brings seller and buyer together. Beyond providing a better customer experience, his approach yields higher close rates and higher account values as well.
It's selling for the digital age.
Below, we'll explain exactly why sales seems to be stuck in the past, and how you can smoothly transition to better serve your buyers. We'll cover:
The problem with the modern sales process.
A better way to think about selling.
Putting these techniques into practice.
Let's dive in.
The problem with the modern sales process
Keltner began his career as an academic, completing a Ph.D. and doing qualitative research for five years after graduate school. At the RAND Corporation, he worked closely with business leaders on a variety of research projects. This meant building relationships and asking favors of enterprise-level executives.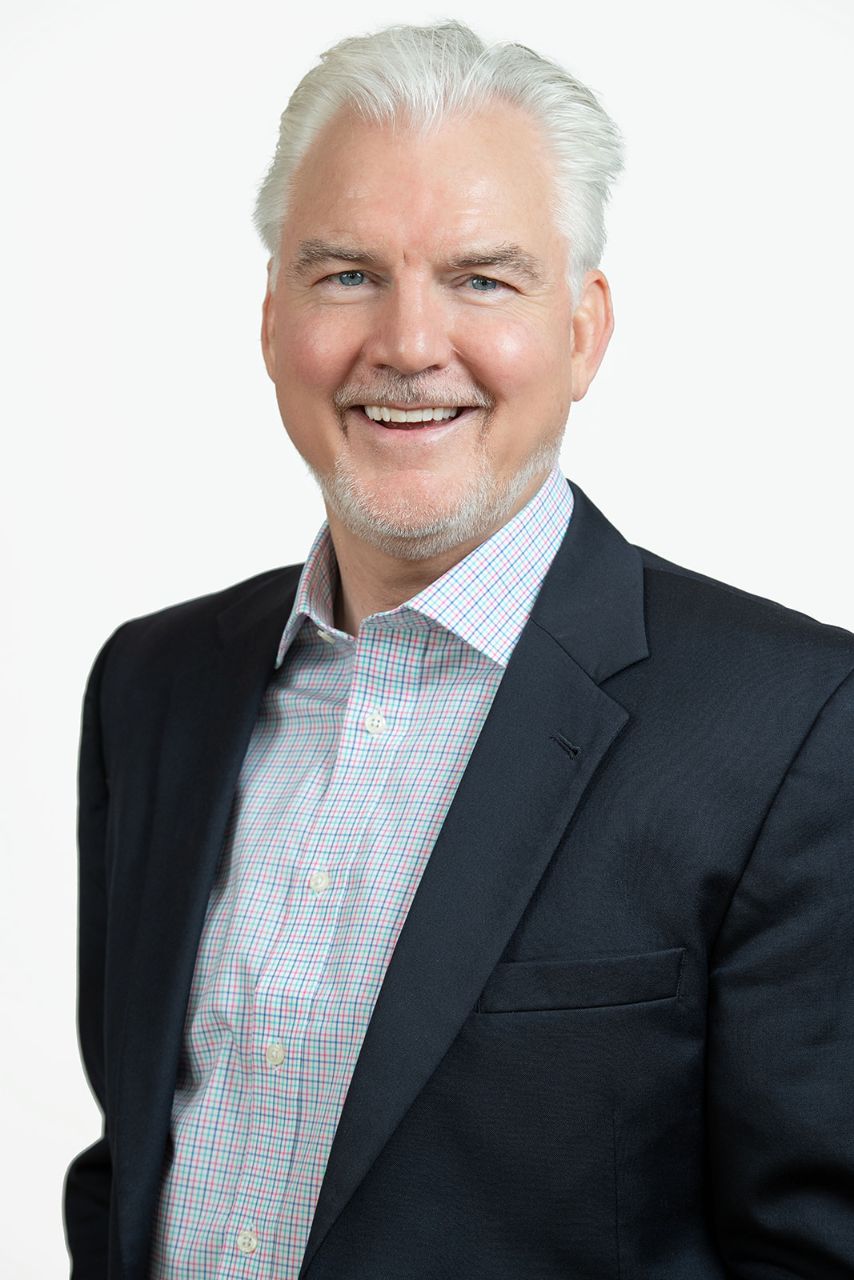 Looking back, he sees the seeds of his work today being sewn back then.
"When I reached out to senior leaders in banking, telecom, or manufacturing, I wouldn't talk at all about RAND or the particular research project," he says. "Instead, I'd talk about what they were going to get out of committing to a research interview."
What he realizes now is that he was doing something revolutionary. These conversations he was having with executives were akin to sales conversations, but he was talking entirely about the buyer and the buyer's outcomes — not about his "product."
Fast-forward a few years. Keltner leaves the nonprofit world and starts working in corporate America. When he begins reviewing sales materials at various companies, he keeps seeing the same thing: "When I asked for sales resources," he says, "everything was all about the product and the sales process and what the seller did."
In other words, no one was doing what he had been doing at RAND — focusing on the buyer's value instead of their own product or service.
There was nothing about the buyer's success, Keltner says, "no real attempt to link a company's product to specific buyer goals or business outcomes."
He knew things had to change.
A better way to think about selling
Today, buyers are more educated than ever before. With endless information at their fingertips, they enter the sales process with a much clearer idea of what they want — and how they want to be treated.
(In many cases, they're not entering the sales process at all. According to research from Gartner, 33% of all buyers prefer a buying process that doesn't include a salesperson at all, and that number climbs to 44% when it comes to millennials.)
Keltner believes that "authentic conversations" between sales reps and prospects are a better way forward. These should feel more collaborative than adversarial.
To achieve this, he says, you must first change the way you think about what you're selling. You're not selling a product or a service. You're selling an outcome.
"The product itself has little standing," Keltner says. "The purpose of the product is to help advance the buyer toward their goals."
With this new mindset, the entire approach to sales conversations changes, creating richer relationships between seller and buyer.
This approach is not just better for the customer. A more collaborative inbound sales process increases close rates by around 35%, Keltner says. What's more, better relationships produce more opportunities for upselling, referrals, and other opportunities — so account values go up.
Shifting your sales culture
At IMPACT, we teach our clients to see themselves as buyer educators. Instead of forcing a sale and ending up with an unhappy customer, sales reps need to lay it all out on the table. Present your buyer with unbiased, transparent information. Answer every single buyer question on your website. We call this strategy They Ask, You Answer — and it has become a movement championed by thousands of businesses around the world.
When you commit to buyer education, prospects who are a good fit will move quickly and smoothly through the sales process. Those who are a bad fit will opt out, saving you time and headaches.
As Keltner puts it, "When your buyers or customers perceive you as a partner or trusted advisor in helping advance their key initiatives, the friction goes out of buyer or customer conversations."
What 'authentic conversations' look like in practice
Keltner advocates shifting from "product-driven selling to authentic conversations," which he says "leads to happier customers, and much higher work satisfaction" for sales reps.
So, what are the practices that can remove the friction of the sales process and enable authentic conversations? It might look different depending on your organization and clientele, but these three techniques are a good way to start.
1. Use 'assignment selling'
Assignment selling is the technique of "assigning" content for a prospect to engage with in the sales process.
Imagine this: Before a first sales call, the salesperson sends the prospect a video and an article that address many of the common questions customers have at this point in the sales process.
The sales rep requests that the prospect review the materials ahead of the call.
This way, when they do meet, the conversation can be more fruitful — and more attuned to the needs of this particular prospect.
2. Practice reflective listening
All too often, sales reps can fall into the rut of a familiar presentation, failing to take notice of the unique needs of the prospect they're meeting with. They're probably doing a lot more talking than listening, which is an error, Keltner says.
He recommends training yourself to pause and ask questions. Then recap what you have heard to confirm you are aligning to the prospect's individual needs.
When you practice reflective listening, you get to the heart of what each buyer is looking for rather than pitching to the generalized needs of prospects who have come before.
3. Be willing to learn from your customers
We often think of the salesperson as the one with all the answers, but Keltner advocates for a different way of thinking about it. Sales reps need to approach every call and meeting as a learning opportunity.
Keltner calls it "learning what [each prospect's] success statement is." Sales teams need to learn and understand what makes each prospect excited about the future.
Connected to that excitement, of course, are the fears, worries, and concerns they have. The better you understand these, the better you can coach and support your prospects in their journey toward success.
Avoid lumping all prospects together. Even if two prospects fit the same buyer persona or other demographic, don't approach any call with an "I've heard this one before" mentality. To do so is to miss a connection with the unique person in front of you.
Changing sales culture means changing business
Many businesses think of themselves as "customer-centered," but the reality is that they're off the mark. Few companies actually sell in a way that matches the way people want to buy.
If you find yourself on an average business homepage, take a long look at the language that's used. More often than not, you'll see that everything is about the business itself — its products, its awards, its story — and not about the customer.
This same mentality carries through all the way to the sales process. The result is that customers can't always see themselves and their needs in what the business is offering.
When you embrace a sales model based on authentic conversations, it radiates through your organization. You start to see your buyers and their needs everywhere.
"The central idea here," says Keltner, "is that we need to shift to having authentic conversations, which anchor on what our buyer values the most and not on our products."
When we remember that our buyer's success matters more than completing the sale, we actually end up selling more. The buyers enjoy the experience, the company profits, and we update the sales process to fit the digital age.
Free Assessment:
How does your inbound marketing measure up?
Take this free, 5-minute assessment and learn what you can start doing today to boost traffic, leads, and sales.
Get Started
Free Assessment:
How does your inbound marketing measure up?
Take this free, 5-minute assessment and learn what you can start doing today to boost traffic, leads, and sales.
Published on March 1, 2022