Subscribe
Join 40,000+ sales and marketing pros who receive our weekly newsletter.
Get the most relevant, actionable digital sales and marketing insights you need to make smarter decisions faster... all in under five minutes.
Thanks, stay tuned for our upcoming edition.
5 Tactful Ways to Get More Views on Facebook Videos

How to Get More Views on Facebook
Optimize for Silent Playback
Start with Intro Text
Opt for Square Video
Add the Title as a Frame
Keep the Caption Short
Organic reach on Facebook becomes increasingly difficult to get day after day.
With over 2 billion users worldwide, the amount of content generated on the platform is staggering. However, despite all these users and all this content, why is it that only 45% of marketers think that their Facebook efforts are effective?
Perhaps we haven't given the Facebook AI enough thought, or maybe we don't post enough content. Should we post 80% helpful content and only 20% promotional?
We've heard it all -- but the fact is, now, and in the future, the machine learning algorithms that run our favorite social media platforms will continue to improve the experience for users.
What does that improved experience look like right now?
It's video content.
Video is more important than ever, but if algorithms are favoring it overall, how can you capitalize on it?
At IMPACT, we've been deploying video marketing strategies across multiple industries and a variety of platforms. Over the course of testing, tweaking, and optimizing video content, we've learned quite a few things.
This article will outline some of our findings and give you some insight on how you acquire more video views specifically on Facebook.
These tips are relevant to a small business or an enterprise marketing team. From a paid social campaign or organic reach of your follower base, a 30-second post or a 20-minute short film.
But first, let's talk about all the different types of Facebook video posts.
Types of Video Posts on Facebook
In order to optimize your videos for views, you first must understand the different types of viewing experiences provided by Facebook.
How will your video look on different devices? Will the viewer have to click something to watch it full-screen, turn their device or turn the sound on? Is there a certain video size that performs better than others?
Here's a quick rundown of it all.
Landscape Newsfeed Video Post
This is the standard, cinematic video post; optimized for desktop or mobile viewing and fits well within the right column of Facebook for advertising.
These videos maintain an aspect ratio of 16:9 (full landscape) and if you change the orientation of your device, will display full screen. Optimally, these are also the same size as a YouTube video (1920 x 1080).

Portrait Newsfeed Video Post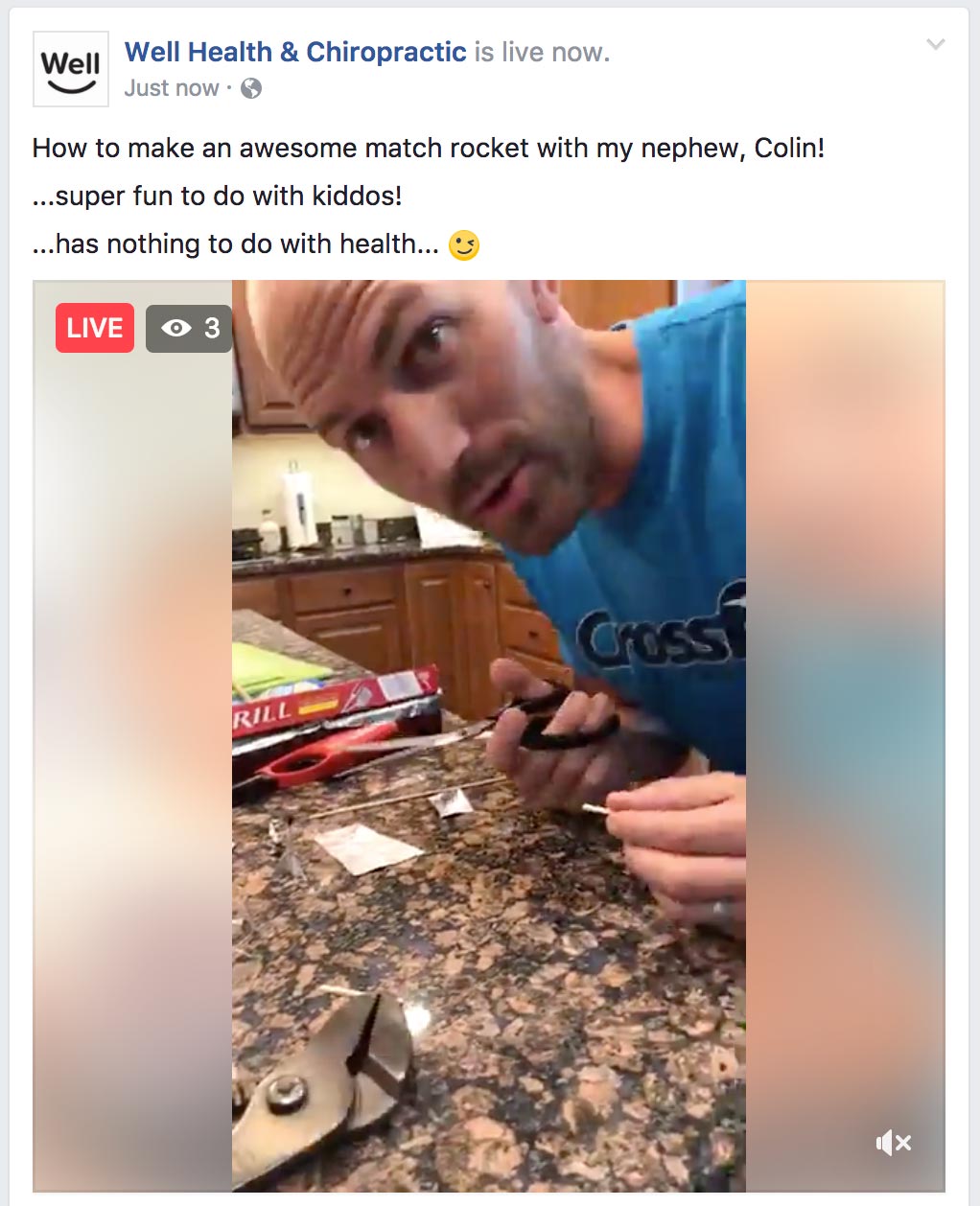 While this format is best for full-screen, vertical viewing on a mobile device, this aspect ratio (9:16, full portrait) has to be placed in the modified square box (canvas) like the image above.
Though untraditional, this format is rapidly becoming more popular for a rather simple reason -- You don't have to turn your phone to get a fully immersive video. Snapchat has made filming and viewing vertical video on mobile almost a reflex. So, if you're targeting mobile viewers, this is the ideal format. In
Be wary when using it for advertising in the right-hand column, however. If viewers view it on desktop, this format won't display properly unless it is put into a canvas as well.
Square Newsfeed Video Post
Now, square video is becoming a widely popular format for two reasons:
One, it won't change size depending on what orientation you are holding your device. (As I mentioned above, mobile users actually prefer not to turn their phones, so this reduces friction.)
Second, a video in this format takes up more screen real estate, making it more prominent within the newsfeed.
YouTube Link Post
Let's get one thing straight: If you share a YouTube video on Facebook, the platform's algorithm does NOT consider this a video post.
It's simply a regular shared link. Facebook populates the YouTube thumbnail in a cropped square box, and then grabs the title and description straight from YouTube -- you can't change or customize it further (though you once could).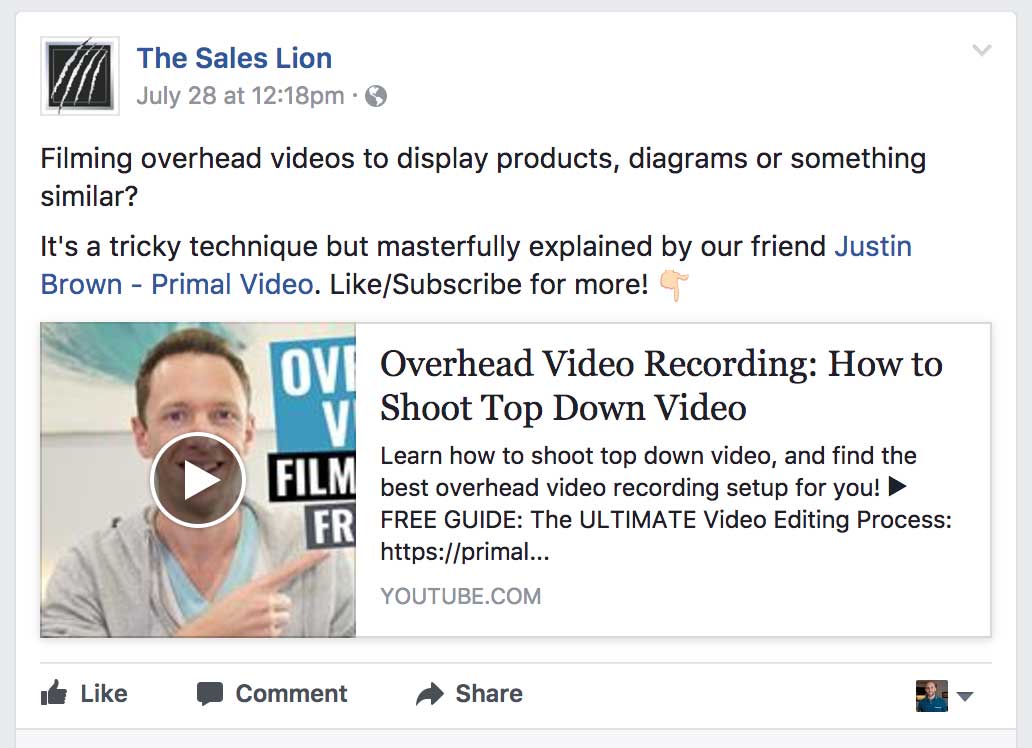 If a viewer clicks on these links on a desktop, they are taken directly to YouTube in a new tab. Alternatively, on a mobile device, a YouTube interface is loaded into a Facebook frame.
Knowing how video posts are displayed is only half the battle, but now you know the options at your disposal. To learn more about the different aspect resolutions of videos on Facebook, check out the 'video views' page from the Facebook ads guide.
Now, let's get into the nitty gritty of creating video content on Facebook that really stands out and grabs viewers.
How To Get More Views on Facebook Videos


1. Optimize for Silent Playback
Last year, we started to understand how prominent silent video watches actually are. In fact, about 85% of views of Facebook videos are without sound. Therefore, if viewers are choosing this option, we must align our videos accordingly.
Some videos may not require sound at all, but for those that do, how do we optimize for silence?
Add Captions or Subtitles. When you are natively posting to Facebook, the publisher gives you the option to either upload an .SRT file or generate captions using their editor. Either works just fine and if you choose you can easily order a captions file here.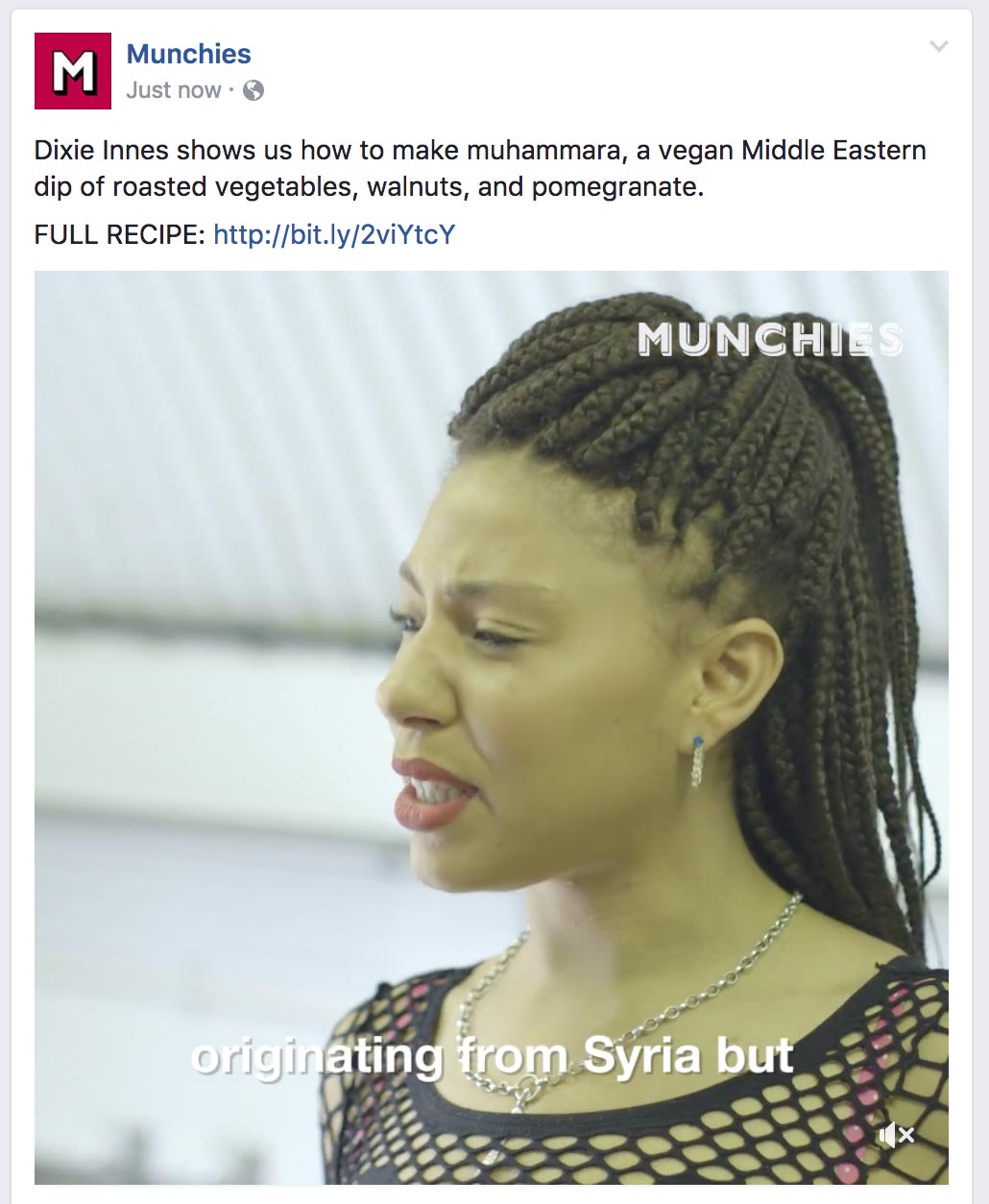 Alternatively, you could add subtitles in post production. This could be done using professional video editing software like Adobe Premiere, After Effects, or Final Cut Pro, for example. Or use an online editor like Animoto.
2. Start with Intro Text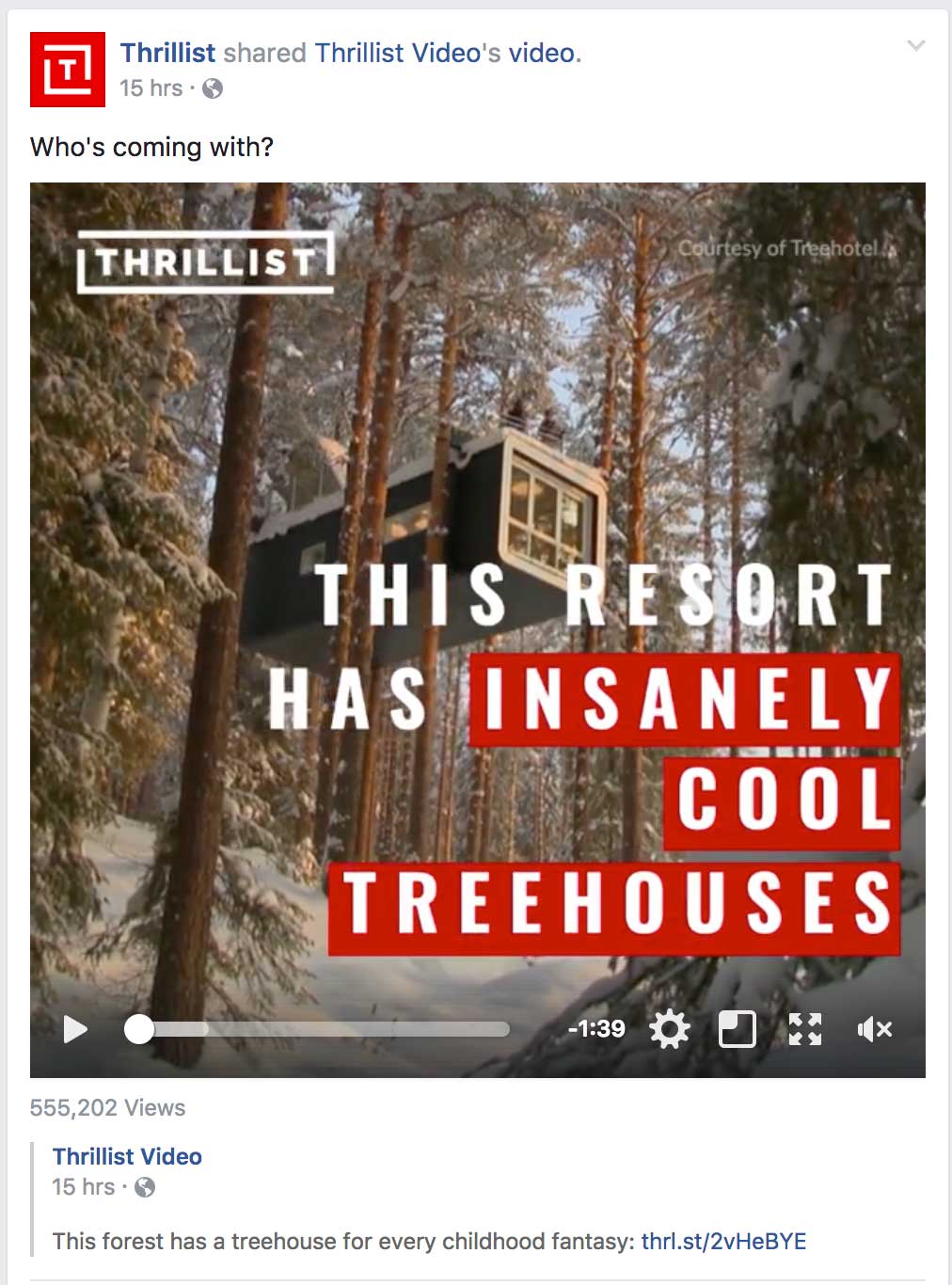 So, what makes viewers stop and pay attention?
Let's take a page out of the playbook of major publishers on Facebook, Buzzfeed, Thrillist, and other pages that get millions of views on their videos.
One commonality with them is the use of captivating intro text within the first 1-3 seconds of each video.
Fact is, Facebook users are scrolling through the newsfeed quickly. By simply crafting some interesting copy displaying it quickly, and pairing it with a visually interesting clip, you'll be able to hook more views.
3. Opt for Square Video
In the beginning of 2017, video creators claimed portrait video was going to be the next most popular video format, however, with the rise of Instagram and its integration with Facebook, square video has become king.
Square video (or 1:1 ratio) takes up more space in the newsfeed and by simple virtue of being bigger, you will likely see more views. Plus, no annoying phone flipping to find a comfortable viewing experience.
Particularly if you are advertising in the newsfeed, you should be using a square format.
4. Add the Title As a Frame
The square video format also makes it easier to add your title to the duration of your video clips. Instead of your video being a 1:1 ratio, take a 16:9 video, fit it into a square, and use the remaining space for your title. This is how we make our videos above. Adding text like this allows you to communicate your value quickly as users scroll through the newsfeed.
You can make it bold, style it consistently with your brand, and never worry about losing context as the video is shared.
We've actually seen an increase in shares by using this method.
5. Keep The Caption Short
Lastly, be brief in the text accompanying your video. No need to describe it in detail to your viewers; let it speak for itself.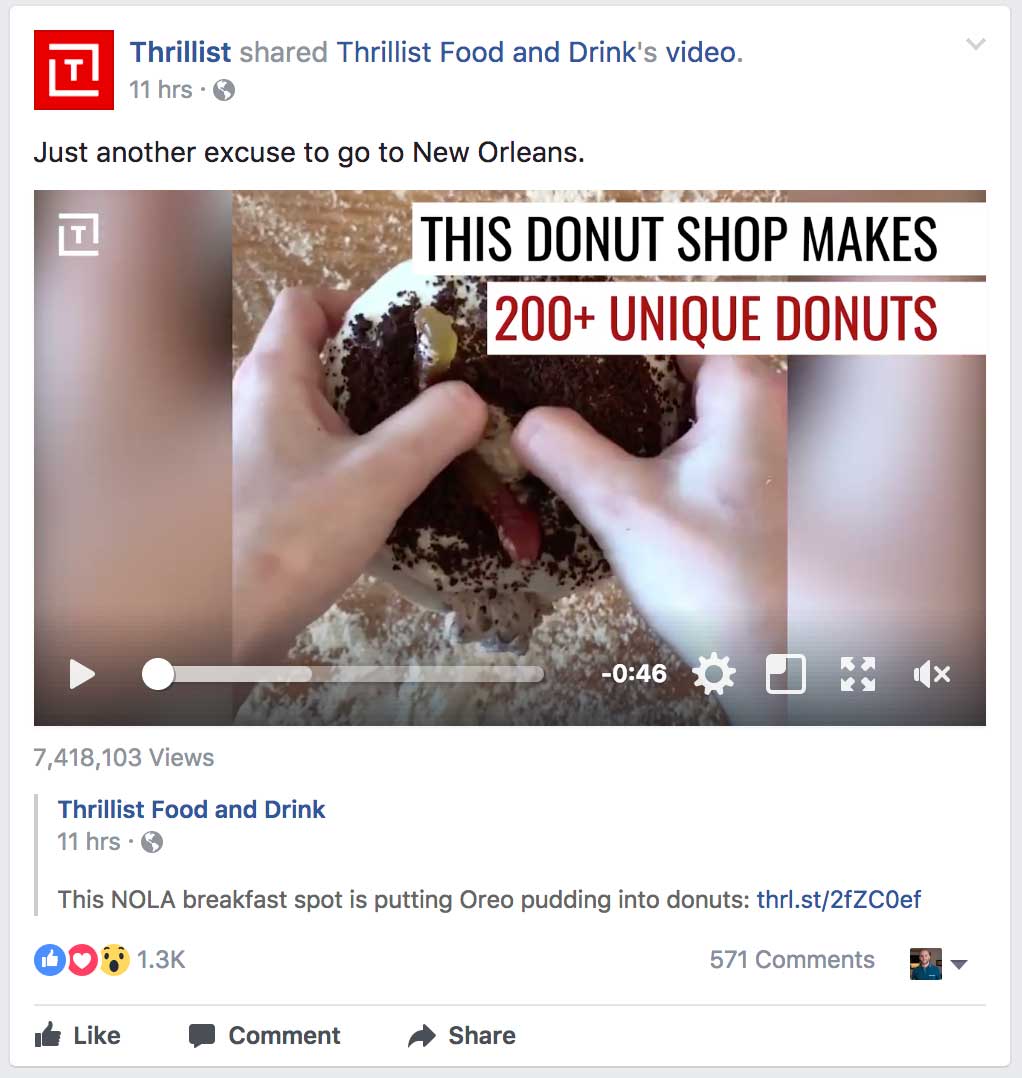 In a recent study, Buzzsumo found that posts with a median character count of 61 had a higher view rate. Shorter descriptions pique curiosity and encourage viewers to simply dive straight into the video content.
The Ultimate Key to More Views on Facebook
I've outlined some very practical applications for getting more views on Facebook, but I'll leave you with this. If you want more views, stop thinking about you and start thinking about the viewer.
How can you provide more value to them? Do they truly have an incentive to watch your content?
If you're going to borrow someone's attention for any more than 1 minute, the payoff MUST be worth it. You must communicate your true value and do so with passion.
If you do this, and combine it with the tips mentioned above, you will see the results you desire, whether that be views, shares, comments, leads, or clicks.
Ready to take this whole video marketing thing to the next level? Consider a video workshop with me! IMPACT specializes in assisting companies create a culture of video, and produce awesome marketing videos.
Featured Image Created with Placeit.net
Free Assessment:
How does your sales & marketing measure up?
Take this free, 5-minute assessment and learn what you can start doing today to boost traffic, leads, and sales.