How to seamlessly adapt to virtual selling as a face-to-face sales team [Film School for Marketers, Ep. 39]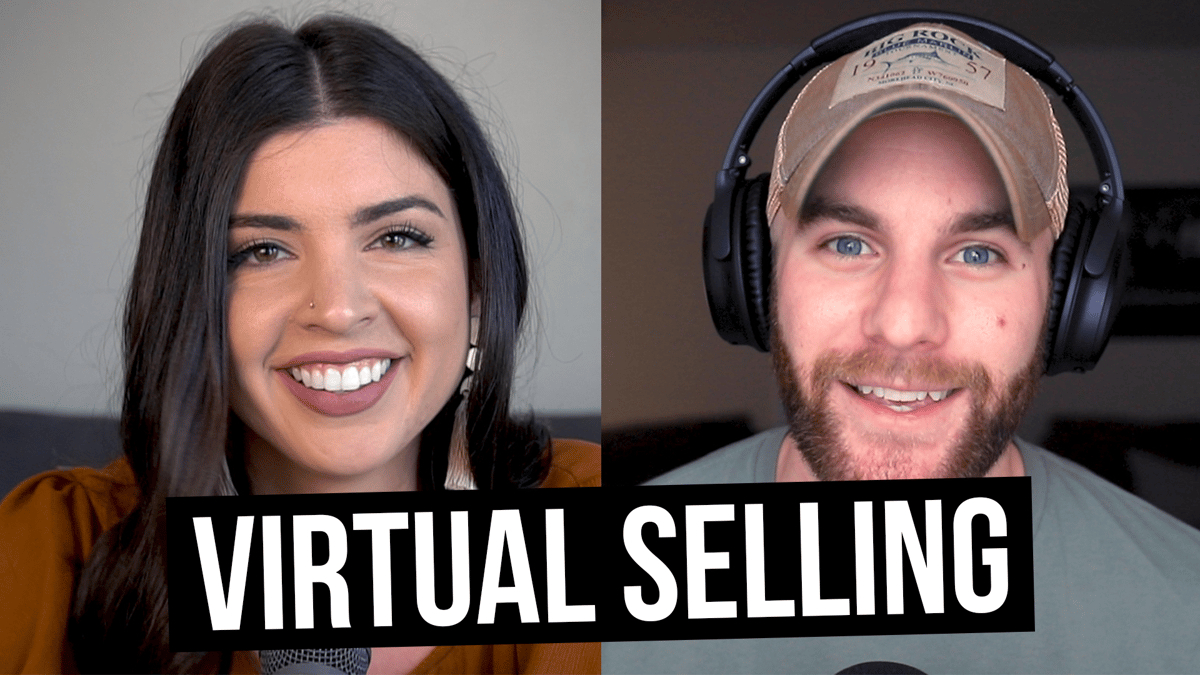 How is your sales team fairing during the pandemic? Are they struggling to adjust to virtual selling?
With our world being turned upside down by COVID-19 (coronavirus) in just a matter of days, businesses have taken a significant hit.
🔎 Related: All of our strategic coronavirus insights and analysis for digital marketers, sales pros, and leaders
The virus has also drastically changed the way most team members do business.
If you've typically sold face-to-face, that option is no longer viable. Virtual selling has likely become your only option.
This episode of the FSM is brought to you by Quicc.
Listen to the full episode here (or scroll down to watch the video):
Featured Sponsor: Quicc

You spend a lot of time on your videos. So when it comes time to publish, why not optimize your videos to make sure you're reaching every possible viewer with your message?

Quicc allows anyone in your organization to quickly generate open captions for your videos. That means captions that are always there, no matter where your viewers are watching.

They're always visible, they're going to stop the scroll, and they are going to cater to all of your viewers.

Using AI technology, it can generate your captions in just a few minutes and it's very inexpensive with plans starting as low as $12 per month.

Quicc has saved marketers and videographers like you over 400,000 minutes of time, so believe me, they're worth checking out.

Visit quicc.io to try out Quicc today.
You might be sitting there managing sales reps who are home with nothing to do because they aren't sure where to start or how to make a face-to-face sales process virtual.
Not only do you have to adapt quick but you have to do it well.
Here at IMPACT, we have an entirely virtual sales process. In fact, most of our company is remote so we are well-adapted to having virtual sales meetings.
In this episode, we share what we've learned over the years and give you advice on how to begin rolling out a new virtual sales process.
We'll give you guidance on how to dive into virtual selling, how you can do it in a way that won't slow anything down and keep your buyer's confidence high, and that will be efficient for you so that you can work the same volume of leads you're used to.
We cover:
Why is the role of Business Development Rep (BDR) so important right now, and what it looks like virtually
How to run a virtual sales call
How to setup seamless virtual sales meetings, making it easy for your prospects and sale team members
Setting the agenda for your virtual sales calls and setting expectations
How to encourage prospects to have their camera on during meetings
How to virtually educate your prospects to make your meetings more productive
How to do proposals virtually and tools to consider
Using video to walk-through agreements, quotes or proposals
Lastly, we mention valuable resources:
Video tools: We'd recommend checking out Vidyard and Wistia as video selling tools. Vidyard also is offering up a more inclusive free tool, you can learn more about it here.
Pandadoc: This is the virtual agreement tool.
Video Selling Guide: This will help you jump start your video selling efforts and teach you how to start to add into your sales process and the types of videos you should be creating.
We have been developing a special product which is a virtual selling workshop and virtual selling consulting. So, if you are hearing any of this and it sounds like exactly what you need to do and how you need to adapt, reach out.
We have senior consultants who are ready to help you out, and know how to help you make a sales process virtual and more effective.
We'd love to hear from you!
First, subscribe to our Film School for Marketers Podcast.
Second, leave us a review on iTunes or share the love with fellow marketers and sales professionals who could benefit from our content.
Lastly, have a question or idea for a future episode? Let us know!
Free Assessment:
How does your inbound marketing measure up?
Take this free, 5-minute assessment and learn what you can start doing today to boost traffic, leads, and sales.
Get Started
Free Assessment:
How does your inbound marketing measure up?
Take this free, 5-minute assessment and learn what you can start doing today to boost traffic, leads, and sales.
Published on March 26, 2020