Instagram Influencers Worried About Possible Removal of "Likes"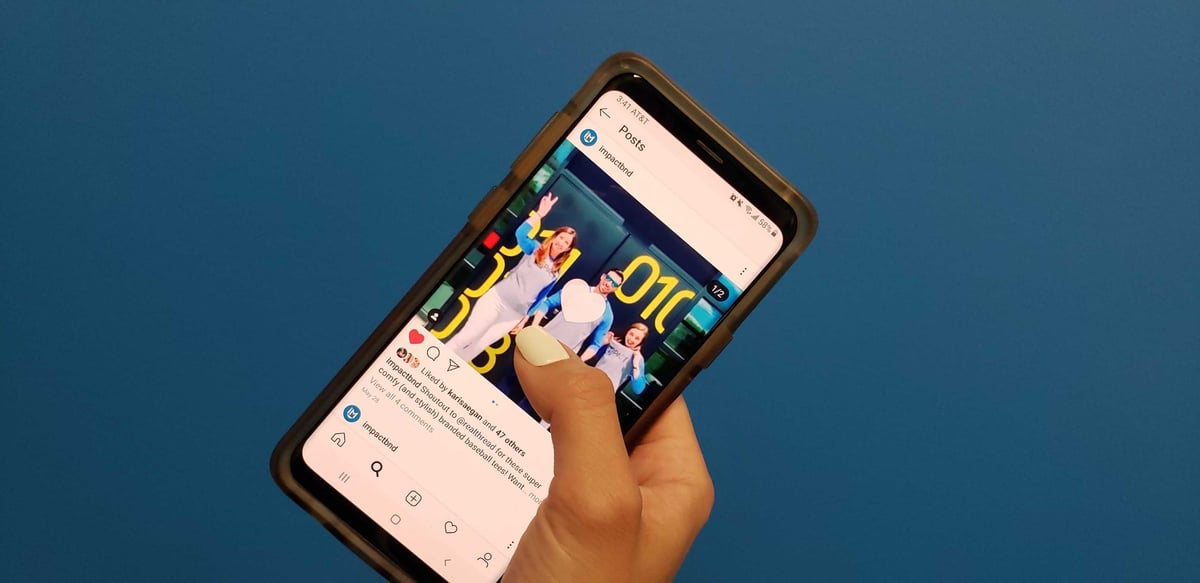 Back in April, Instagram rolled out a small experiment in Canada in which it removed the public "Like" count from user feeds.
To clarify, the removal of the "Like" count only hid the number from users who see the shared content in their feed; the company or person who posts the image or video still had full access into the engagement metrics from their own account.
As most of us know, the social media platform uses engagement and "Likes" as part of its algorithm to display certain posts in people's feeds based on popularity.
So, what were they trying to accomplish?
Well, according to a recent survey, Instagram ranks lowest among social media networks for mental health and wellbeing. The survey concluded that, "while the photo-based platform got points for self-expression and self-identity, it was also associated with high levels of anxiety, depression, bullying, and FOMO, or the 'fear of missing out.'" Now, the platform is attempting to take attention away from posting images that portray "perfection" or "beauty." For many Instagram users, seeing a considerable number of "Likes" on an image that depicts an unrealistic body image or a lavish lifestyle can lead to many potential issues and concerns.
Removing the "Like" count has now been rolled out in Ireland, Italy, Japan, Brazil, Australia, and New Zealand, but there has been no talk yet about this change coming to the United States.
According to an article by Vox, "the test was announced at Facebook's annual developer conference as a way to 'reduce pressure' and help users 'focus on the photos and videos [they] share, not how many likes they get.'"
Users in these countries can opt out of the test, but it's been turned on by default.
With the modification being added to new locations, some are wondering how this change will affect influencers. It's still too early to tell if this test will catch on and spread, but as of right now, it's garnering more positive reactions than negative.
Honestly stoked about Instagram removing the number of likes. Your eyes should be on the photo not the number below it.

— Gab Loste (@gabpolitely) July 21, 2019
Will Instagram influencers really suffer?
However, influencers fear this will affect their success on the platform, as the number of "Likes" visible to other users is closely aligned with their popularity — that is, their influence. For many, such engagement metrics are more important than number of followers.
Removing likes from Instagram can significantly impact ppl's businesses negatively. That's ur credit ability. As someone who makes majority of their money from IG I'm so livid

— another libra (@iamabbbo) July 24, 2019
Marketing experts and other Instagram-savvy users argue that influencers will be just fine, and they'll actually be able to rely more on Instagram Stories, where they can use the swipe-up feature to link directly to purchasing pages.
Instagram is such a powerful business tool that I'm sure that they're going to add additional ways for companies and influencers to measure metrics! I don't think that removing likes will affect anyone's coin...unless they're buying likes and followers

— Sarah Sukafree Sanders (@SarahSukafree) July 24, 2019
In addition, Instagram has recently put forth significant effort to make being an influencer more official by providing established rules and privileges. In December, the platform introduced Creator Accounts, and, in May, these accounts became shoppable, allowing influencers to put product tags on their posts. In turn, followers could easily buy items without leaving the platform.
Combine that with the recent emergence of hundreds of "how-to" guides, and becoming an influencer seems easier than ever.
Should marketers be concerned?
Because this new feature has only been rolled out in some areas and is not mandatory, it shouldn't affect brands who are selling or marketing themselves on Instagram.
However, in preparation for the chance that it does affect all accounts in the near future, you'll want to make sure you become familiar with all Instagram has to offer a business profile.
For example, instead of relying on how much engagement each post gets, start focusing more on how your brand can utilize Instagram Stories or Instagram Advertising to stay ahead of the curve.
In addition, when it comes to influencer marketing, you're going to want to be able to work with influencers in a way that is beneficial for both parties, utilizing the right tools and campaigns to achieve your goal. Work on earning the user's awareness and trust, which, in turn, should convert into sales, regardless of the number of likes.
It's not apparent if this update is something Instagram is just testing or is planning to roll out permanently, as the platform has not made a formal announcement. It's assumed that users will provide feedback of all kinds, driving the platform to make its next move.
Although this is a seemingly big change in the social media world, as marketers we know to take the evolution of the industry with stride; this is just another opportunity we can learn from and capitalize on.
Free Assessment:
How does your sales & marketing measure up?
Take this free, 5-minute assessment and learn what you can start doing today to boost traffic, leads, and sales.