21 Stunning Examples of Businesses Using Instagram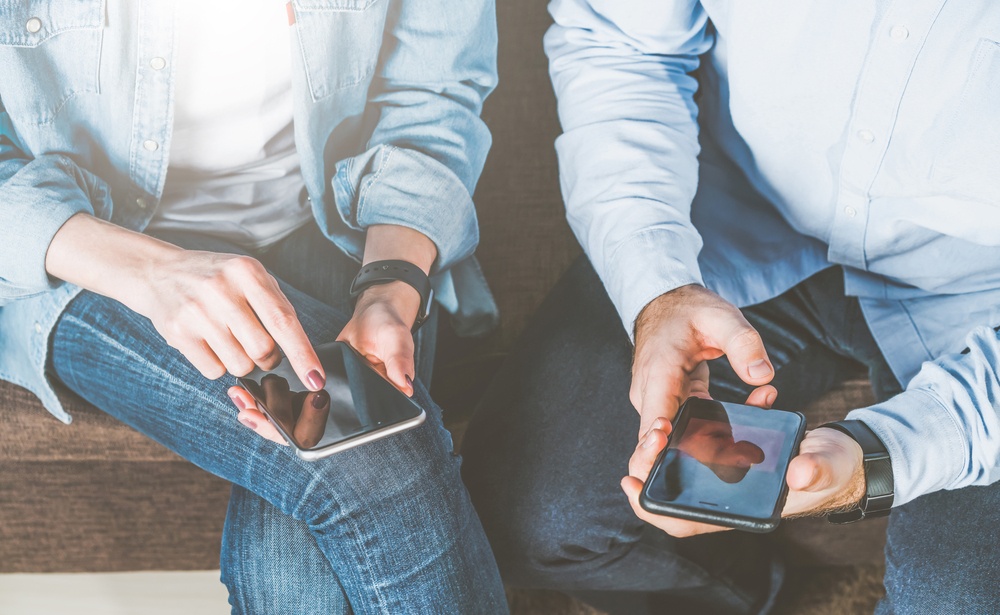 In the mobile age, there's nothing your prospects crave more than visual stunning, creative, and engaging content.
And, a picture is worth a thousands words (or likes).
Visual content is key, because people remember 80% of what they see, compared 20% of what they read and 10% of what they hear. So, What do you want your visual content to say about your brand?
Not only should you consider posting more photos and videos on social media, but a great platform for engaging with your content is Instagram. With over 400 million active daily users, Instagram usage has doubled in the last two years.
While Instagram might not be the right social platform for every brand, engagement with brands on Instagram is 84 times higher than Twitter and 10 times higher than its own parent company, Facebook.While generating leads and driving traffic is difficult with its lack of links, Instagram is an amazing platform for displaying your company's culture and brand.
What should you be doing to increase engagement across your posts?
Keep Content Fresh, Beautiful, Interactive, and Aligned with Your Brand
Just like any content you would put on your site make sure your Instagram is fresh, beautiful, interactive, and aligned with the image you want for your brand. Your posts on Instagram should feel relevant.
For example, it wouldn't make sense for a bakery to have images of someone surfing on the beach or another of a steak. They don't fit with the products and services the organization provides.
Some ways you can keep your content fresh and interactive is by using Instagram's new features:
Stories
Live video
Bulk upload
All of those features are great options where brands can easily highlight company events and conferences and overall go a bit deeper with the content they share.
While you don't necessarily need to post on Instagram every hour or even every day. It's a popular platform for showing your audience what's happening around your office and highlighting new products or promotions.
Some ways that we use Instagram is to highlight team building exercises such as Who Wants to Be a Millionaire (IMPACT Style), and celebrations like Employee Appreciation and Dip Day. We also, use Instagram to highlight events we've attended (INBOUND, Conversion XL) and events we're running (BMSS and our upcoming event IMPACT Live).
Overall, it's a highly engaging and concise way to give people a peek into you daily routines.
Use Bulk Upload to Tell a Story
Everyone loves a good story! So why not tell a story with the images you're putting on your Instagram.
Create different image galleries where you can showcase images from particular events or campaigns. You can do that by bulk uploading up to 10 photos to one social post.
Let your brand tell a story.
And, don't forget to use video. Some great add-on apps you can use when posting images and videos include:
Get Your Customers Involved
With over 500 million active monthly users, it's no surprise the platform is used by 48.8% of brands -- and it doesn't hurt that consumers and users on Instagram upload somewhere up to 40 million photos a day!
Wouldn't you want to find a way to get your audience involved in your content creation? Instagram users enjoy taking photos of brands and companies they love.
Some ways you can involve your audience include creating unique a hashtag your followers can use when posting photos of your brand and products. You can even then comment on those photos and even post your favorites to your account.
A few brands that have effectively implementing this strategy include IPSY and Instagram's company account.
Direct Traffic In Your Caption
Despite barring links from its captions, did you know that compelling images on your Instagram page could actually drive more traffic to your website?
Locowise found that 75% of Instagram users take action, such as visiting a website, after looking at an Instagram advertising post.
Knowing this, instead of just posting a random photo or video, use it to grab the attention of your viewer and direct them to your website where you can create an deeper engagement with your visitors.
Unfortunately, you can't add a link directly to each post, but you can direct your audience to the link in your bio.
Here's a look at 21 brands that are effectively engaging with their audience on Instagram!
For those of you interested in being suspended between the trees, Tentsile is an adventurous brand to follow.
One thing, you'll notice about a majority of their posts is that they are user generated.
You can take a sneak peek into how users are taking advantage of the space around them.
They also use their Instagram posts to promote any sales that they're having, by mentioning the promo code in the posts caption.
Nike is an inspiring brand for aspiring and professional athletes.
You won't find their Instagram a stream of athletic sneakers, but highlighting record breaking sports highlights, influential sports moments, and inspiring athletes to keep doing what they love.
I love that they're using Instagram to highlight and promote their campaign around equality to connect with their audience, build awareness, and generate engagement.
As the company behind the TV show Fixer Upper, Magnolia has developed a well-known, aspirational brand around their market, silos, home remodeling and design, and their bakery.
On their Instagram, you'll find behind the scenes clips, highlights from events they're hosting, design inspiration from some of the homes featured on the show, and also promos they're having at their market (i.e.a discount on Jo's favorite bag for her birthday.)
Another way that Magnolia connects with their audience is asking people to comment on their posts and getting testimonials from those who have attended events they've hosted.
They also use hashtags like #MagnoliaMarket and #Wacotown to get people engaged around a topic. If you're not using hashtags, you should. Posts with two hashtags yield the most likes and comments from fans.
I love all of the imagery Panera Bread uses to connect and engage their Instagram audience.
While most of the photos are of products you can purchase from them. A huge campaign their Instagram has focused on is removing artificial preservatives from their food and putting them where they belong and that's made clear through their various photos targeted not only towards their food, but also volunteers helping out the community.
Along with that campaign, they're using the hashtags #mypanera and mentioning the link in the bio that will give you more information about the initiative they've made as a company.
While they post a ton of photos on new flavors they've introduced or even some collaborations they've done, they also use Instagram to engage with their audience by asking them to comment and tag a friend.
As a brand that sells a consumer product, you're probably expecting their Instagram to feature it prominently. I certainly did.
While that happens occasionally, one thing they frequently do is feature meals and recipes that were created with Chobani products.
If you want to find more recipes made from Chobani products, you can check out the hashtag #madewithchobani for posts posted by their customers.
With festival season ramping up, it's no surprise that Levi's uses their Instagram to showcase their products. Paying attention to trends like this, this keeps their feed relevant and timely.
Also, a hashtag that you'll routinely see on their posts is #LiveinLevis, where consumers like you can show off how they live life in their Levi jeans.
I love that 80% of their Instagram photos consist of user generated images. Allowing them to showcase the adventures and images their users have taken thanks to them.
If their posts, they also tell you how you can share you photos with them (by clicking the link in their bio).
The majority of HubSpot's Instagram consists of culture highlights, like, how you can bring your pet to work, book the nap room, enjoy a drink the beer garden, or check out a book. A really cool thing they do in its offices all over the world is employee takeover. During this, various members of their team, takeover the company Instagram for the day and post photos of their team and what it's like for them to work at HubSpot.
As you've realized by now, images on Instagram don't always need to come from your brand, but rather your users and customers -- and that's something Pottery Barn takes advantage of.
By showcasing their products through photos submitted by customers, they can show you how real customers have styled the items and added them to their homes. No professional camera or studio tricks; just a realistic vision of what their products could look like in your life.
Fitbit recently launched their new Alta HR, their slimmest wristband with continuous heart rate. To promote the new product, they uploaded a group of photos, showcasing the different colors that can be purchased. No matter what activity you're doing, Fitbit is all about moving and finding your fit.
They add variety to their Instagram feed by initiating conversations with their audience with their "Why do you fitbit series?", they also make use of animation and video along side of real life photos.
Along with the taste bud tempting photos they post, something interesting Milkcraft (a local creamery here in CT) sometimes does on their Instagram is they ask you to review them on Zagat.
Also, if you want them to repost your photos on their account, you can add the hashtag #milkcraftct.
There are a ton of new drinks regularly being introduced at Starbucks and Instagram is a great platform for them to showcase images of those drinks.
For example, I'm sure you've heard of the unicorn frappe craze.
Like other brands mentioned above, Starbucks also reposts images curated by their customers.
So, maybe the time you're at starbucks, don't be afraid to post that picture. Go crazy and tag Starbucks!
When it comes to food, there is nothing better than pizza! No matter what kind of toppings you like, Juliana's pizza posts customer-curated photos that it hopes will convince you to take a trip to Brooklyn.
As a platform for bringing together couples, vendors, and venues, Carats & Cake utilized their Instagram account to showcase those three elements.
Not only do they geotag their photos, but they also include the location where the wedding took place, the photographer, and the florists as well as other vendors that might have been involved with the wedding.
If you love looking at wedding photography, you won't be disappointed by following this brand.
With Mother's Day right around the corner, Vera Bradley took an interesting approach to their Instagram. They're shouting out all of the mom's who have supported us and made us into the adults we are.
They're making their brand personal by building an emotional connection with their audience and posting timely content.
The best part … you can create your own thank you mom graphic. If you want to see all of the images that were posted, check out the hashtag #thankyoumoms.
Gatorade is about being the fuel to power your game and their Instagram uses great imagery to highlight athletes and their dedication.
On almost every post you'll find the hashtag #winfromwithin, making it a great way for the brand to connect with other athletes from around the world that are doing amazing things.
When it comes to social media the best tactic is building engagement and a network of like minded, passionate individuals, and, by using a hashtag, you're able to generate user-curated content easily.
Old Spice is a brand that people no doubt recognize.
When you're posting on Instagram, it's important to keep your brand in tact and, that's something Old Spice has delivered on.
They don't lose any of their wit and humor, especially with the images and captions posted.
A great example is their Simu-date-her, they hosted live on Facebook. They used Instagram to promote the live video and then added a link to their bio, so viewers could be directly straight to their Facebook post.
What doesn't Ben & Jerry's post on their Instagram?
Many of you won't be surprised to learn that Ben & Jerry's is participating in the People's Climate March, which is prominently featured on their Instagram these days. They also share user generated content and they highlight promotions and products you can get from their store locations.
Like Chobani, they also highlight recipes for items created using some of their products.
We've all seen that statistics of using puppies, babies, and kittens in your marketing, if you have a puppy or kitten, it's no surprise that they love jumping in boxes, so why wouldn't a brand make use of this!
If you're following Amazon, every once in awhile you'll see a regram from their customers and their pets enjoying the boxes from their shipments. Also on Amazon's Instagram, you might even find a great new product you didn't even know existed.
You'll find that Disney World's Instagram is a mix of their own and user-generated content showcasing the spirit and atmosphere of the theme park.
The images they use pull you into the nostalgia of visiting Disney World. Plus, their account gives you a glimpse into RunDisney and other events happening.
Is There An Instagram Account I Missed?
With millions of Instagram accounts out there, I'm sure there's a bunch I've missed. Which ones are your favorite? I'd love to know which brands on Instagram are knocking it out of the park! Or does your brand have any unique Instagram marketing tactics they've seen return from? Share them below!
Free Assessment:
How does your sales & marketing measure up?
Take this free, 5-minute assessment and learn what you can start doing today to boost traffic, leads, and sales.