21 Award-Winning Website Designs & What They Did Right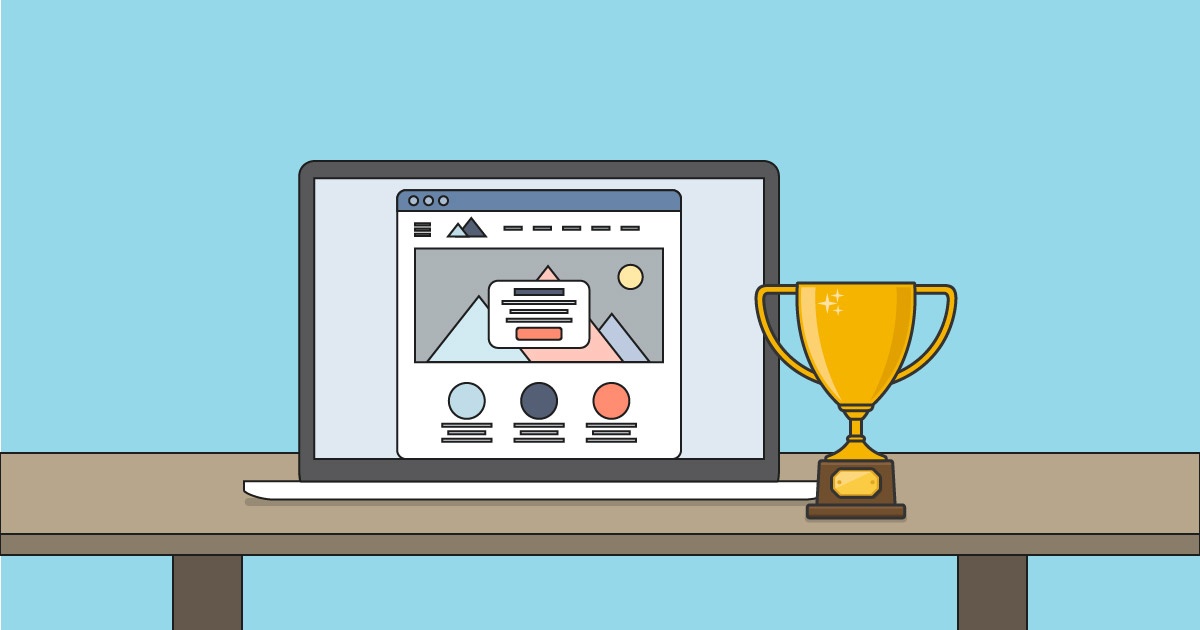 The internet is full of some amazing and inspiring websites for businesses of every size.
The best-designed websites are the ones who find innovative ways to utilize every possible design and technological boundary to their advantage to create experiences that many organizations wish they had.
Finding these diamonds in the rough can be an incredible challenge, especially if you're planning a website redesign and are unsure of where to start.
Fortunately, sites like CSS Awards, Awwwards, Webby Awards, etc. exist to help highlight the sites we should push our own to reflect.
To help showcase some of these award winning sites, I dove into each of these well designed websites and pulled the ones that are not only beautiful examples of modern design but also exercise UX, UI, information architecture, conversion rate optimization, video marketing, tactics to their fullest potential.
When looking at each site, it's important to understand that these should not be seen as templates you should ask your website designer to attempt to copy. Instead, analyze them and find the parts of them that utilize design/marketing/content strategies that could be repurposed and revised into something that fits your audience.
With that being said, enjoy these 17 killer examples of award-winning website designs done right.
Rather watch? Here are 5 of my favorites!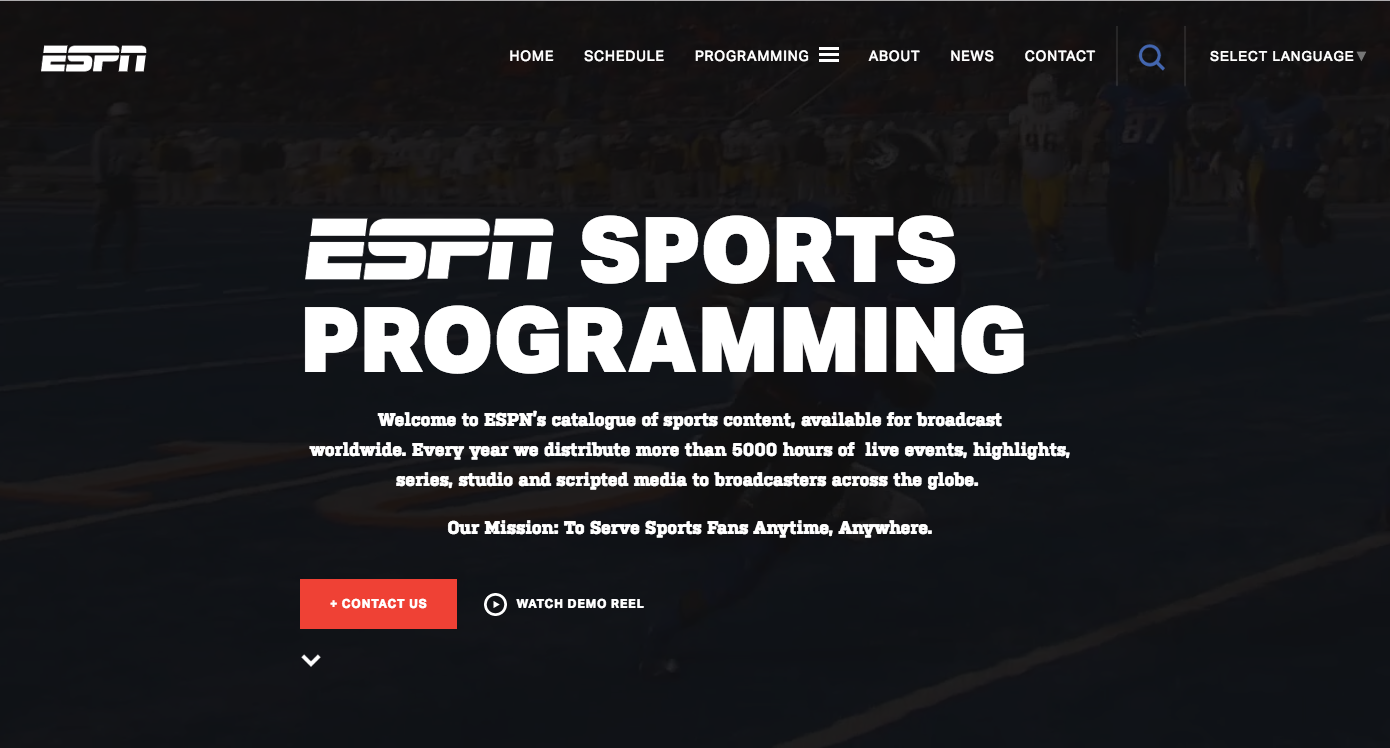 ESPN takes its sports content and programming to the next level with this dynamic and eye-catching site filled with large, high-resolution images and video. The site utilizes background video to keep up with the sports network's energy and sections with subtle hover and transition effects and to keep the user experience smooth. The 'featured sports' slider is thoroughly entrancing and does an excellent job of showcasing each of the sports alongside interesting statistics and informative details about available programs.
Montage takes showing-off its product to the next level with this easy to maneuver homepage that clearly outlines what its product is, how it looks, product quality, and testimonials. The site is an excellent example of one approach you can use to highlight your product and the most important points your users would be concerned with finding answers to. The sticky sub-navigation allows users to easily navigate around the page to find exactly what they're looking for.
Finding the perfect home is all about being able to conveniently research exactly what you're looking for, save and store what you like, and make it easy to find it all later on. Zillow hits the nail on the head for all three of these points with its intuitive real estate site. The search area within the hero area makes it easy for new users to quickly select and search listings without having to look for some hidden search page.
Revols takes a bold approach on its website by enlarging its small, sophisticated headphones using macro photography and video. The photography and video make the site incredibly product-focused, so its users slowly become more and more immersed in the experience these headphones can give you. The large font treatment on this site is also a nice touch and adds to the larger-than-life earbud photography.
Fiftythree captures all the features and benefits for its Pencil Stylus throughout this standalone product page. These features and benefits are accompanied by images to illustrate the product in action so the user has an easier time visualizing them and how they can apply the product. The layout and visual treatment of the product's anatomy section are also very unique and act as a dynamic way to lead users to read more about the product, as opposed to static sections one after another.
Unlike traditional product-focused sites, Morgan Stanley headlines its homepage with an article they hope to drive a significant amount of traffic to (especially since it connects with the holiday family gatherings we're expected to attend). The rest of the layout beyond the homepage hero plays with a grid-focused layout to organize the assortment of recent articles they've posted.
Boosted took what could have been seen as an average skateboard to the next level by introducing amazingly detailed photos of its product accompanied with detailed descriptions on its site. The site's gray tones and white backgrounds help keep the focus on the orange call-to-action buttons and the brightly colored skateboard they use as an example of the product. I also love the fact that they have a blog that seems to highlight issues they have/are addressing with the product, adding a wonderful level of transparency to the company.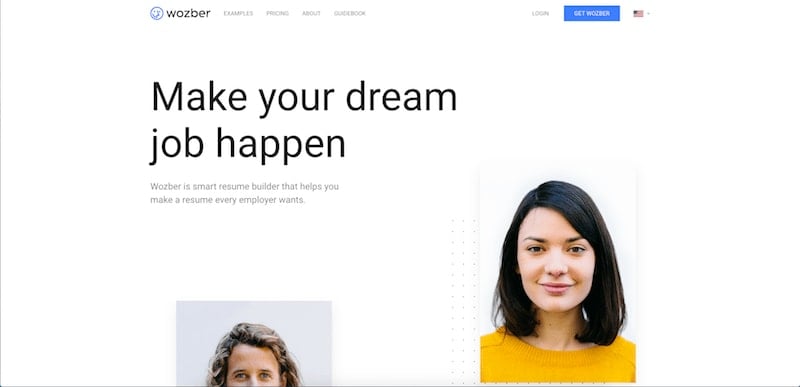 Wozber did a killer job breaking down the step by step process it takes to make sure your resume is perfect for that dream job you are looking for. Its homepage clearly outlines the steps up front, which are then further explained in individual sections below.
The site even has examples of some of the resumes they've made, making it easy for you to see exactly what the finished product could look like before you decide to sign up.
Opus drives home the organic, natural, and health benefits of its soil by adding bountiful amounts of greenery throughout the site. With so many different options for potting soils out there, it can be hard to decide which one is the healthiest for your plants or garden. Opus proves its product is best by addressing the ingredients and physical properties its soils offer that segment it from your traditional brand. I was also very pleased to see they blogged and occasionally mixed in more delightful posts to help reach wider audiences such as this one.
Far too often software companies have very beautiful websites that completely lack any images of their products. If you're currently in this position and looking for inspiration, Zero is a fantastic site for inspiration. The use of images accompanied by descriptive text that explains each makes the product that much more real and relatable for people interested.
Cap HPI helps provide a wide variety of automotive data to a variety of different personas. With that in mind, Cap HPI has built its website so those personas have an easy time finding the type of solution they're looking for. To facilitate this, they have optimized the navigation so you're able to quickly understand whether or not CAP HPI can help you.

On top of all this, the site's design, subtle animations, and unique color palette make for a delightful and refreshing visual experience in a market that might otherwise have a very bland, corporate layout.
Although the site is smaller than others, Quiver still manages to shine among the rest.

I love the fact that they utilize emotion immediately when you arrive on the homepage with the background and the copy. They even managed to get a signup form in there, rather than only incorporating a button that sends visitors to a separate signup page.

Quiver's product and features pages do a beautiful job of displaying the appearance of the software accompanied with small interactive elements to help show how the product works.


Wordstack did an excellent job keeping its website small, condensed, and organized, while still delivering all the value the product offers. The large, full-width imagery and consistent use color palette and styling throughout the pages make for an incredibly uniform design that pairs very well with the color palate of the software.
Certain customers love indulging in products they know are crafted and created by companies who want to deliver quality products to their customers. And companies like Campos Coffee know exactly how to cater to those buyers.
Campos uses its website as a way to highlight the time and effort their team puts into their coffee, how it benefits the community, and why you'll feel good buying it. All these points get wrapped into a wonderful story that they display on the homepage and throughout every other site page.
Rather than only highlighting features, Kin takes it to the next step and utilizes its homepage to showcase the benefits of its products so people know exactly what the product can be used for before venturing off to other areas on the site.
In terms of design, Kin's use of the larger serif font throughout the site accompanied by real office photography helps add a huge amount of credibility to its brand. It also lets the customer know that there are real, personable people behind the amazing product, rather than leaving it up to guesses.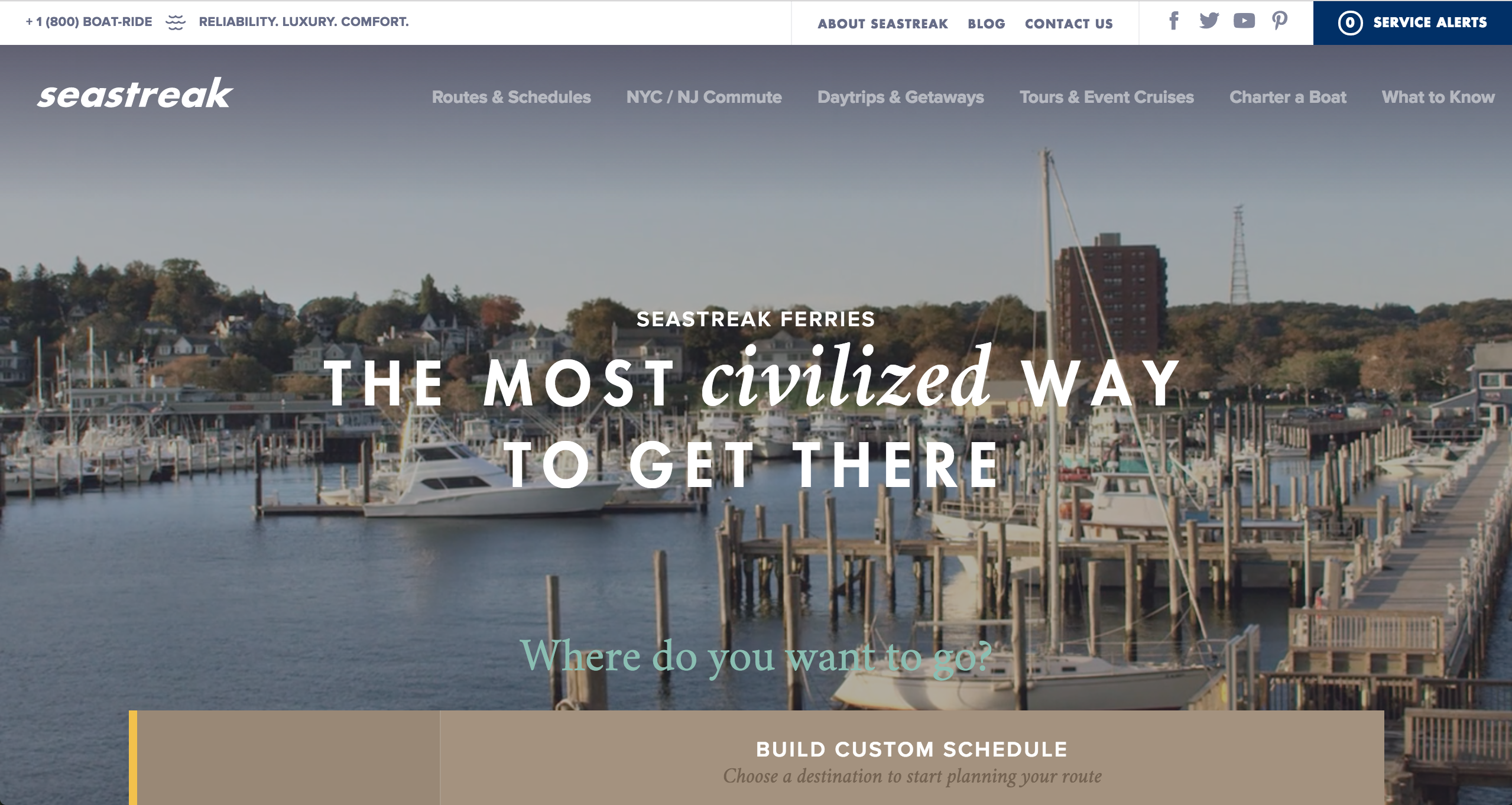 Looking to travel by ferry but not sure where to go? SeaStreak's got you in good hands. The site's UI is organized so you're able to quickly build a ferry schedule that works for you. I also find the navigation extremely interesting. The routes and schedules menu drops down to show you all the available options, and the day trips and getaway menu is already segmented for users who are on the site looking for exactly that. These elements help create convenience for the user AND speed, so they aren't left in a dark hole of the site trying to figure out how to search for what they want.
S Bottle's sleek product is given special treatment throughout the design of the website to highlight its innovative beauty and benefits. Utilizing the bottle in various animations has made the site more engaging and adds interest in learning more about the product.
Ocean Health Index helps bring the beauty of the ocean to the web with its stunning layout, visual imagery, and cool tone color palette. The large use of font across the website also helps keep it easy to read and professional.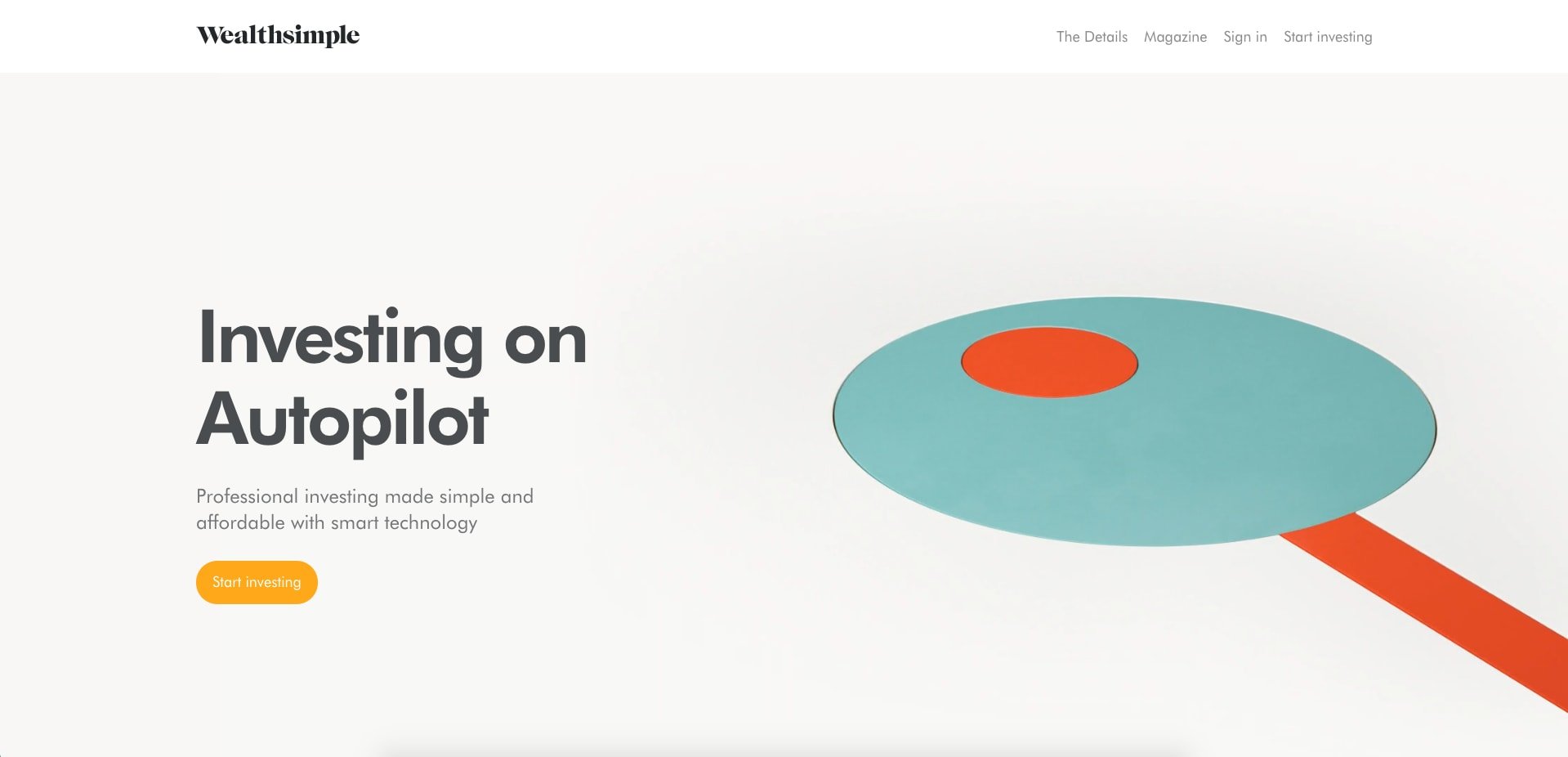 The use of space on Wealthsimple makes it incredibly easy to segment each section of its pages. The beautiful GIFs throughout the page also make for an exciting experience, especially since they don't relate directly to investing.

The site makes investing seem that much more fun. Rather than showcasing spreadsheets, stacks of cash, and tacky language, they make sure they differentiate the WealthSimple brand so it doesn't seem like every other investment software or service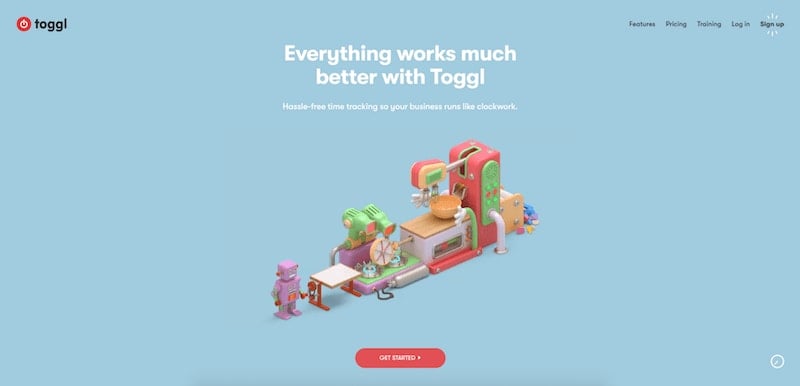 The quirky animation on Toggl's homepage page draws the user's attention immediately on arrival. This style of imagery is carried throughout the remaining sections with simple groups of content boxes directly next to each.

Toggl also pays careful attention to how things animate in on page load. For example, Toggl's pricing page fades in the hero and then each pricing area from left to right. Attention to these details makes the feel of the site that much more polished.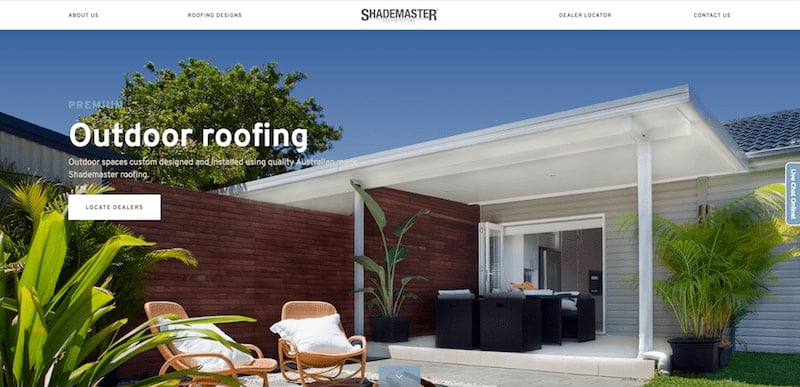 Looking at roofing may not sound enjoyable for the average homeowner, but Shademaster makes sure it can be.
They strategically segmented the type of work they did into roof designs in the nav which send the user out to individual pages where they can plan and design their ideal roof and receive a quote. This approach makes the roof buying process that much more autonomous for users; there's no need for someone to visit your house just to get something started.
Looking for your own website redesign?
Your website is meant to be the face of your online presence and a way to represent your brand virtually. If your website doesn't uphold a design that matches the way you want to be perceived, then it will ultimately fail to perform optimally. IMPACT loves to work with other companies in a collaborative effort to understand what you want your website to truly look like so we can help you through the strategy to make it into a reality.
Think it's time for your website to get the facelift it deserves to better represent your brand and ultimately increase its performance? Talk to us and tell about your website's goals and aspirations.
Free: Assessment
Does your website build trust with buyers and bring in revenue?
Take this free 6 question assessment and learn how your website can start living up to its potential.
Score My Website
Free: Assessment
Does your website build trust with buyers and bring in revenue?
Take this free 6 question assessment and learn how your website can start living up to its potential.
Published on May 23, 2018