14 Award-Winning Website Designs (& What They Did Right)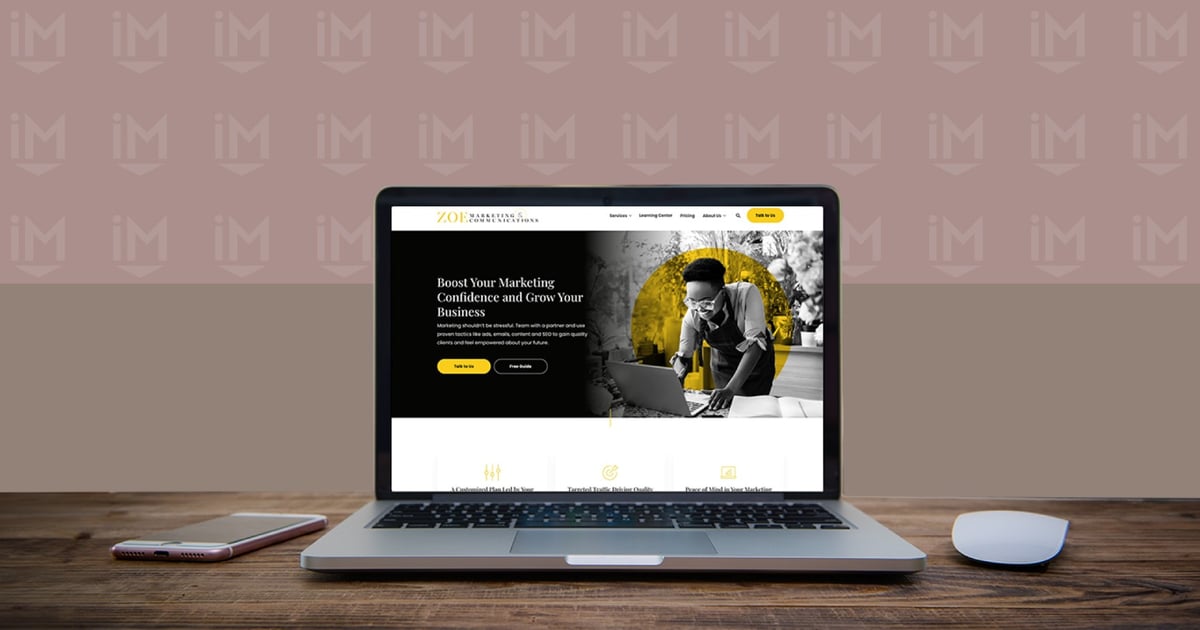 The internet is full of some amazing and inspiring websites for businesses of every size.
The best-designed websites are the ones that find innovative ways to utilize every possible design and technological boundary to their advantage to create experiences that many organizations wish they had.
Finding these diamonds in the rough can be an incredible challenge, but it's helpful — especially if you're planning a website redesign and are unsure of where to start.
Fortunately, organizations like CSS Awards, Awwwards, and Webby Awards exist to help highlight the sites we should be inspired by.
To help showcase some of these award-winning sites, I've chosen 21 to illustrate beautiful, functional examples of modern design, UX, UI, information architecture, conversion rate optimization, video marketing, and other tactics.
When looking at each site, it's important to understand that these should not be seen as templates you should ask your website designer to attempt to copy.
Instead, analyze them and find the parts of them that utilize strategies that could be repurposed and revised into something that fits your audience.
With that being said, enjoy these 21 killer examples of award-winning website designs done right.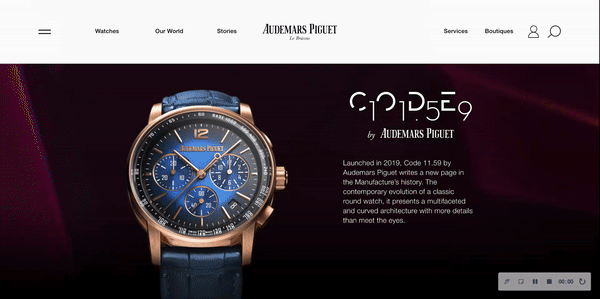 This stunning site was featured on CSS Awards for its immersive scrolling experience that's visually striking without feeling overwhelming.
For those in the market for a luxury watch, the details matter, and this design offers a peek inside the craftsmanship that makes the watch tick. You'll see animations, videos, text, and more.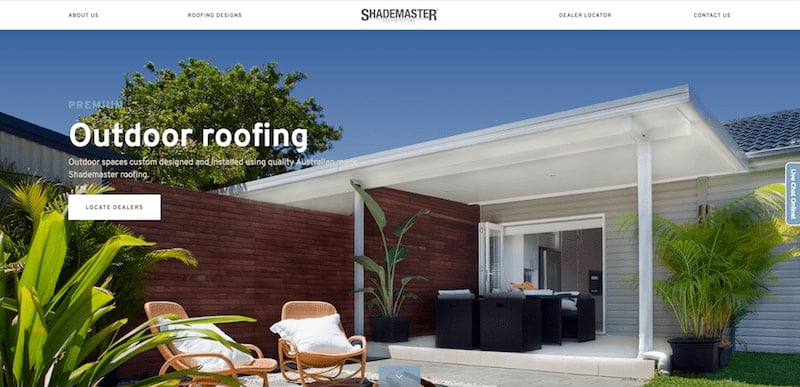 Looking at roofing may not sound enjoyable for the average homeowner, but Shademaster makes sure it can be.
They strategically segmented the type of work they do in the nav, which sends the user out to individual pages where they can plan and design their ideal roof and receive a quote.
This approach makes the roof buying process that much more autonomous for users; there's no need for someone to visit your house just to get something started.
The animation on ClickUp's homepage page draws the user's attention immediately upon arrival. This style of imagery is carried throughout the remaining sections with simple groups of content boxes directly next to each.
For a project management tool that promises to keep things simple, its website must lead the charge, and ClickUp's does just that.
Ocean Health Index is a non-profit working for sustainability. What better way to show the value of our oceans than with stunning photography that speaks for itself? The site includes an intuitive layout with a cool tone color palette.
The large fonts across the website also helps keep it easy to read and professional, and a dragable globe shows visitors a composite of local ocean health data.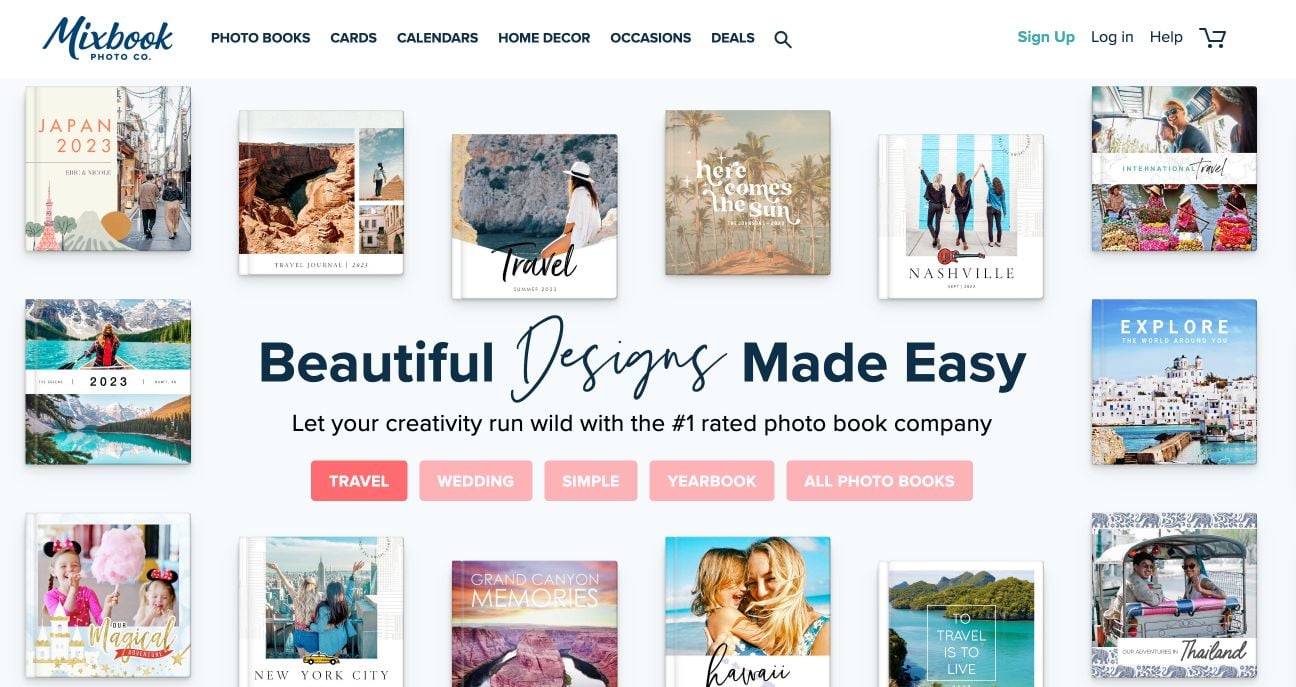 Mixbook takes showing off its product to the next level with this easy to maneuver homepage that clearly outlines what its product is, how it looks, product quality, and testimonials.
The site is an excellent example of one approach you can use to highlight your product and the most important points your users would be concerned with finding answers to. The sub-navigation allows users to easily make their way around the site to find exactly what they're looking for.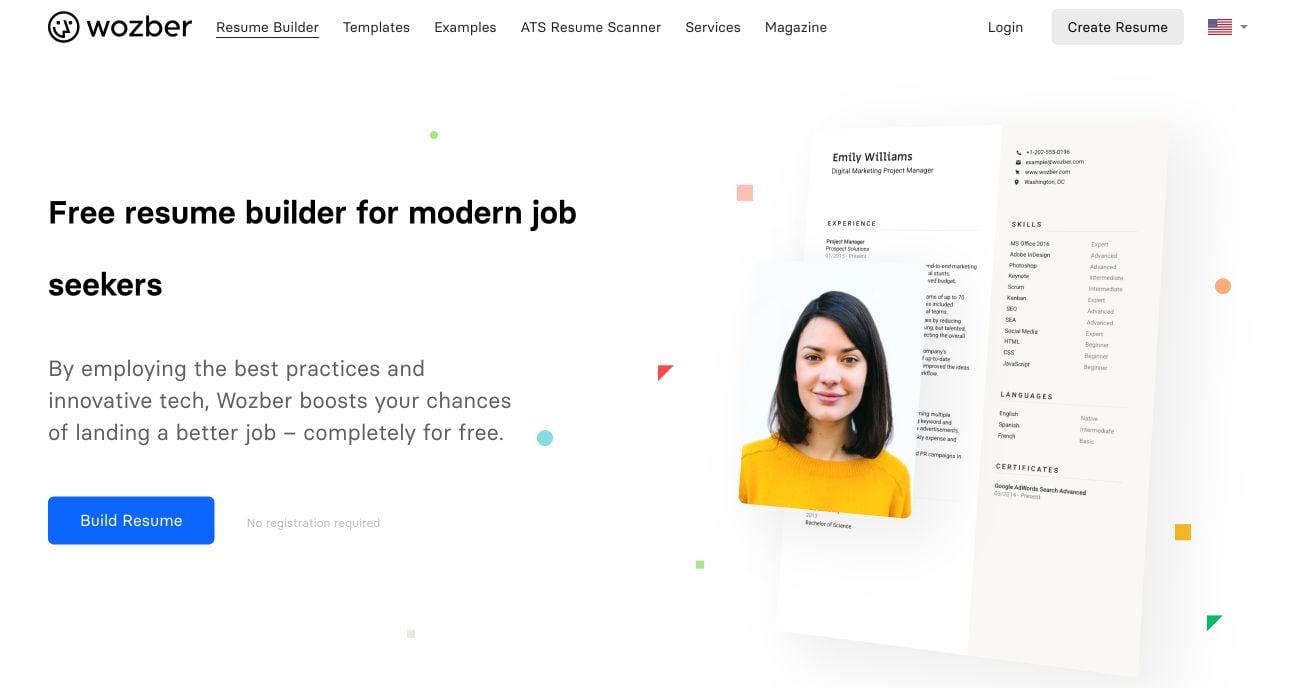 Wozber did a killer job breaking down the step by step process it takes to make sure your resume is perfect for that dream job you are looking for. Its homepage clearly outlines the steps up front, which are then further explained in individual sections below.
The site even has examples of some of the resumes they've made, making it easy for you to see exactly what the finished product could look like before you decide to sign up.
Boosted took what could have been seen as an average skateboard to the next level by introducing amazingly detailed photos of its product accompanied with detailed descriptions on its site.
The site's gray tones and white backgrounds help keep the focus on the orange call-to-action buttons and the brightly colored skateboard they use as an example of the product. I also love the fact that they have a blog that seems to highlight issues they have/are addressing with the product, adding a wonderful level of transparency to the company.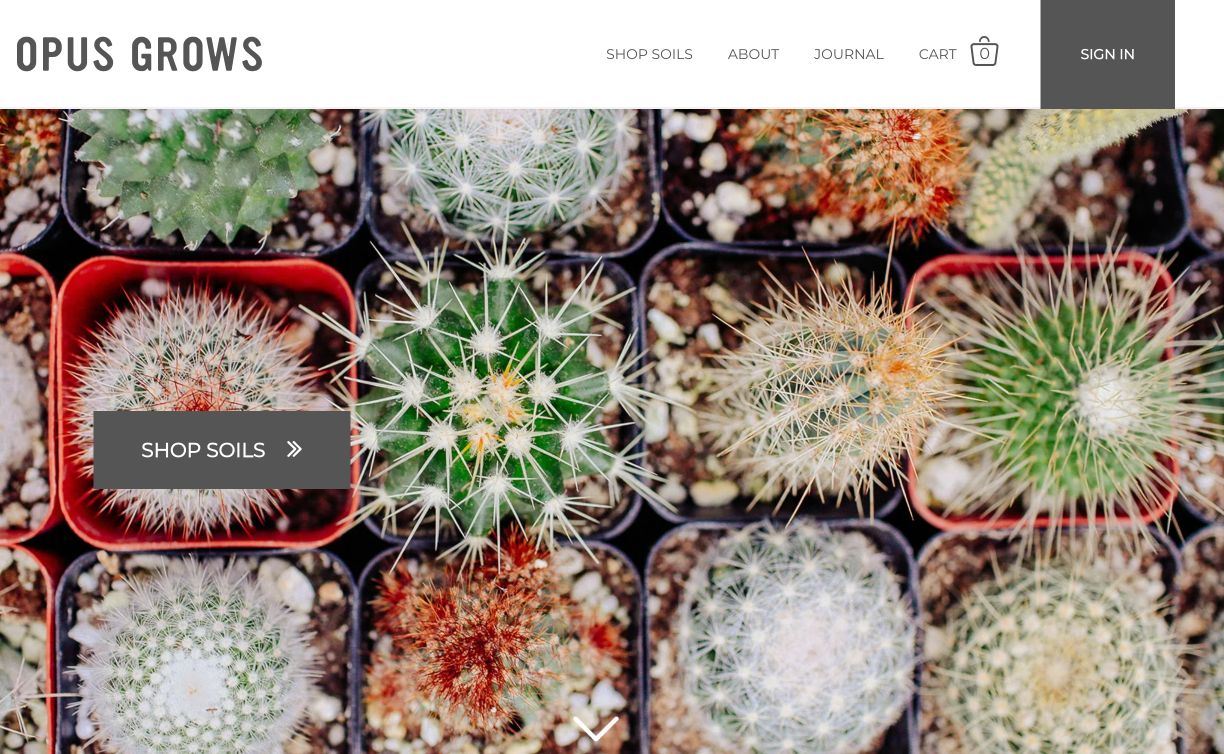 Opus drives home the organic, natural, and health benefits of its soil by adding the beautiful abstraction of cacti to its homepage hero image.
With so many different options for potting soils out there, it can be hard to decide which one is the healthiest for your plants or garden. Opus provides details without overwhelming visitors.
I was also very pleased to see they publish articles and occasionally mixed in more delightful posts to help reach wider audiences such as this one.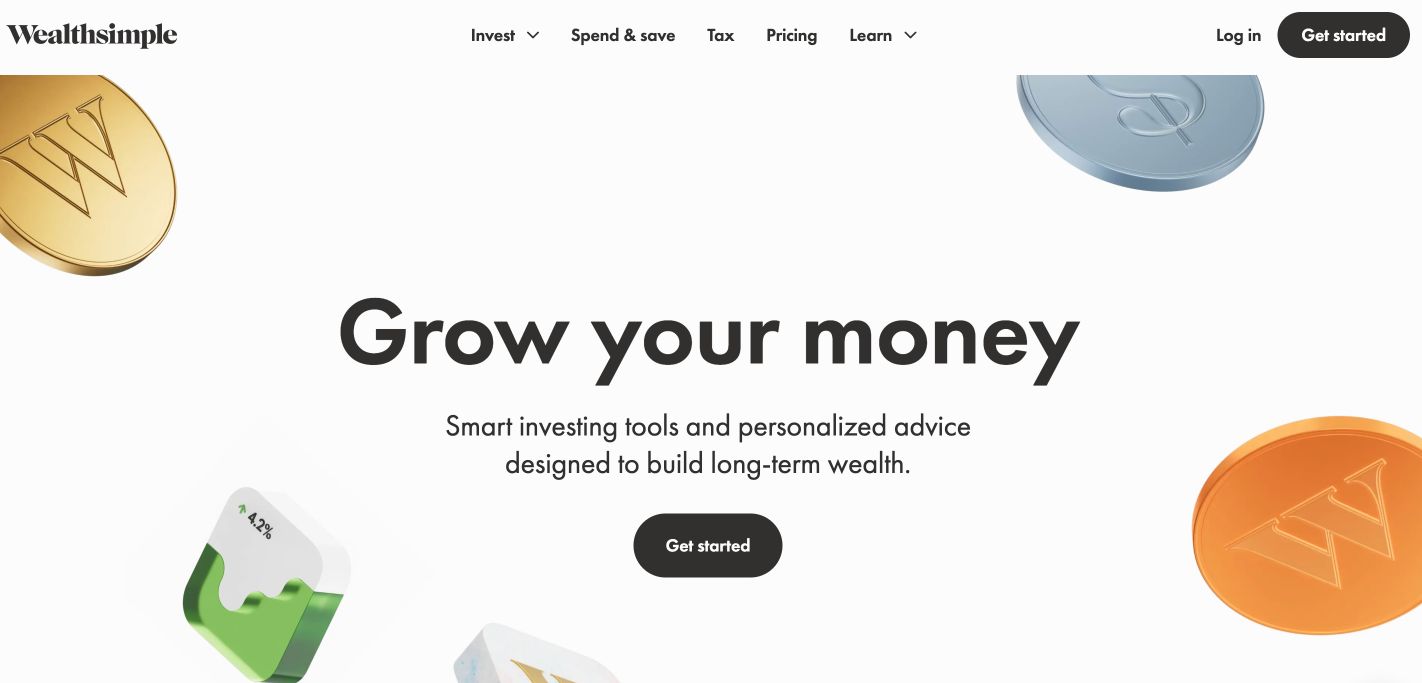 The use of space on Wealthsimple makes it incredibly easy to segment each section of its pages. The beautiful GIFs throughout the page also make for an exciting experience, especially since they don't relate directly to investing.

The site makes investing seem fun. Rather than showcasing spreadsheets, stacks of cash, and tacky language, they make sure they differentiate the WealthSimple brand so it doesn't seem like every other investment software or service.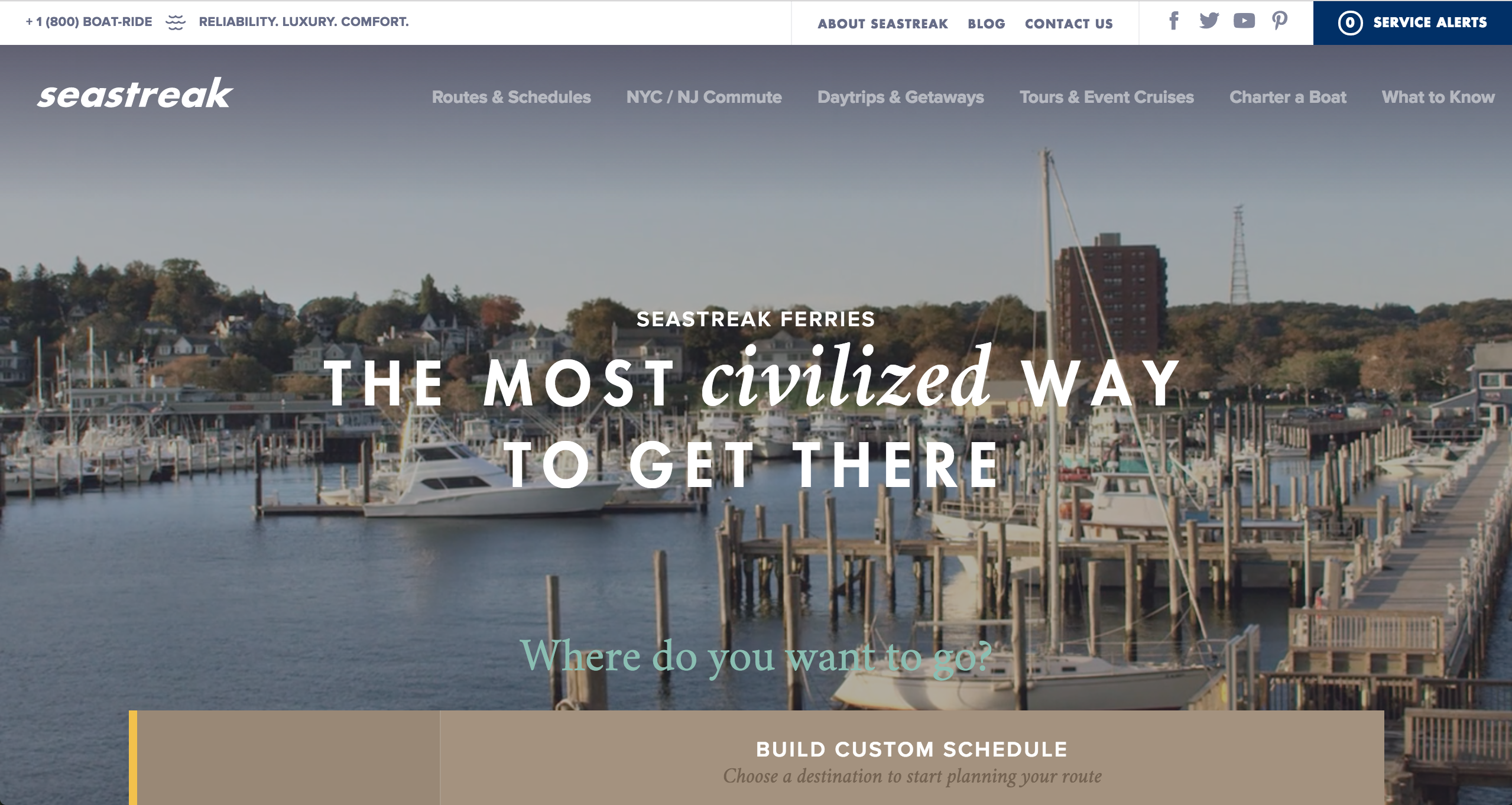 Looking to travel by ferry but not sure where to go? SeaStreak's got you in good hands.
The site's UI is organized so you're able to quickly build a ferry schedule that works for you. I also find the navigation extremely interesting. The routes and schedules menu drops down to show you all the available options, and the day trips and getaways menu is already segmented for users who are on the site looking for exactly that.
These elements help create convenience for the user so they aren't left in a dark hole of the site trying to figure out how to search for what they want.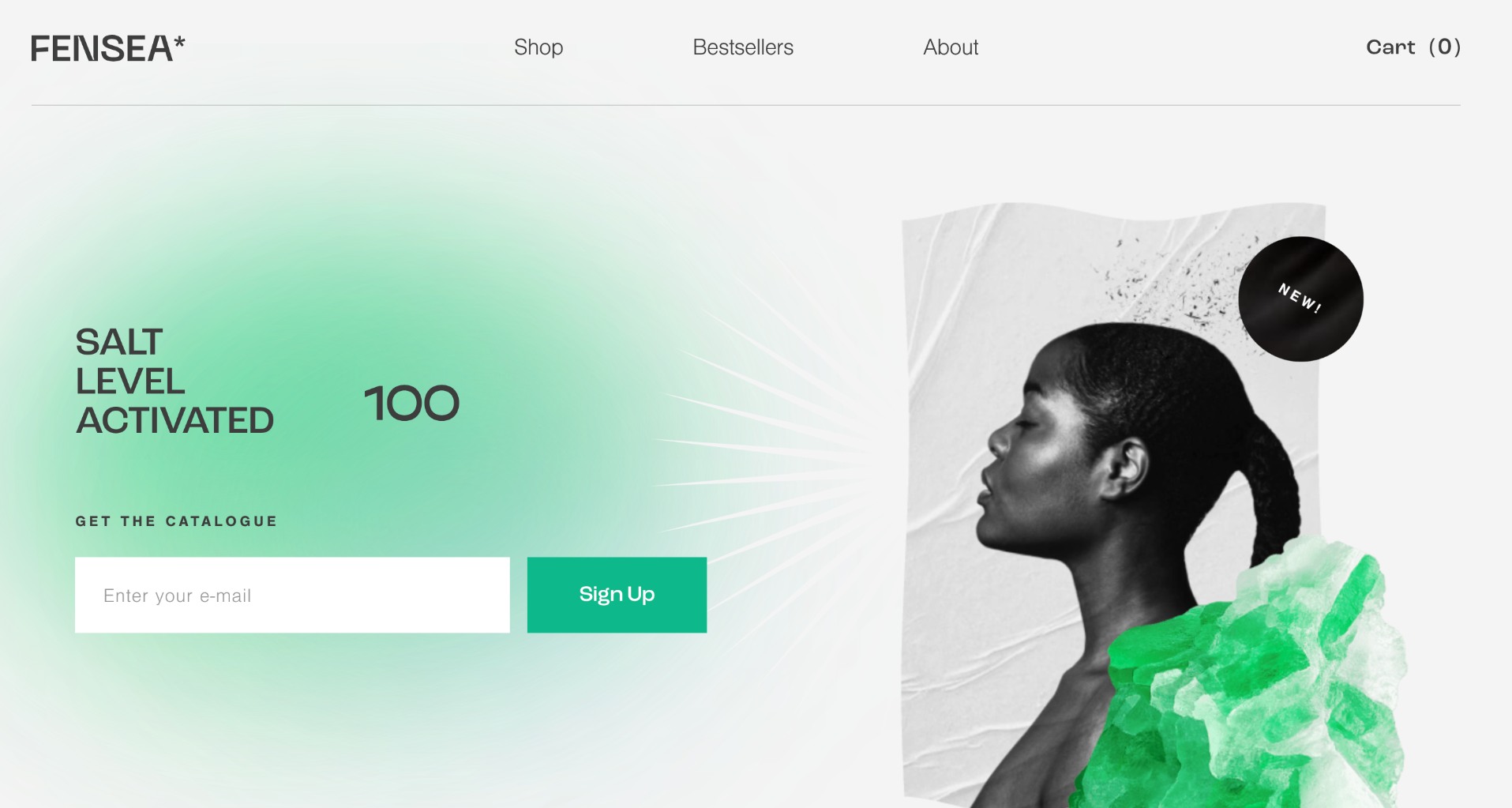 This European-based beauty brand strips away all pretense, leaving a site that's simple, easy to navigate, and full of understated details. This aligns with the company's mission of providing a simple, high-quality product line.
The animations are tasteful instead of distracting, with beautiful GIFs and videos. And the information you're looking for is right at your fingertips.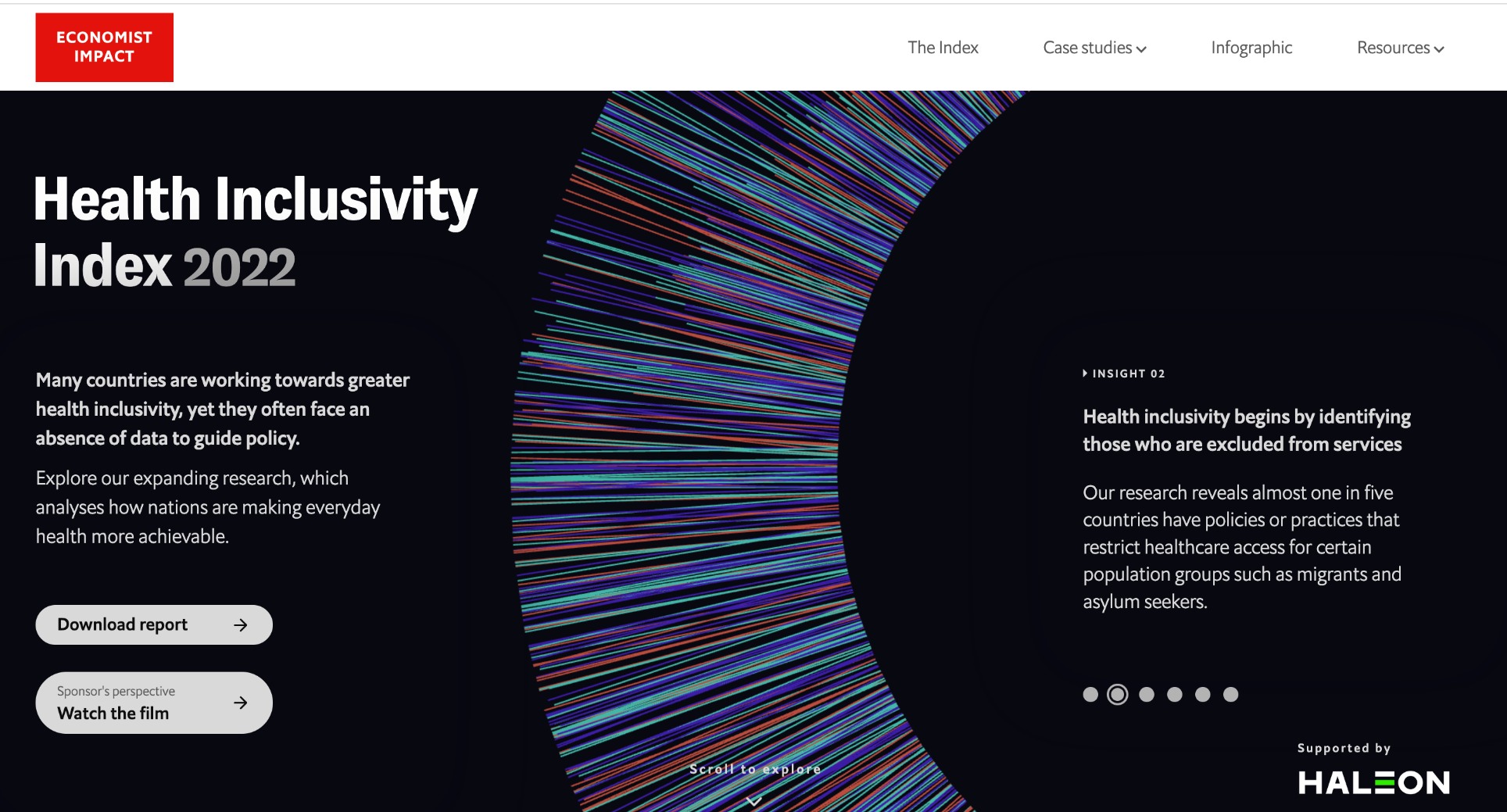 When companies can tell stories with their data, they win. In this case, renowned publication The Economist put together data visualization tools for its Impact project, focusing specifically on health inclusivity.
The data is stunning and, at times, terrifying, but the use of organic shapes that suggest body parts (like the human eye), keeps us aware of the real-world implications of any of the numbers we're looking at.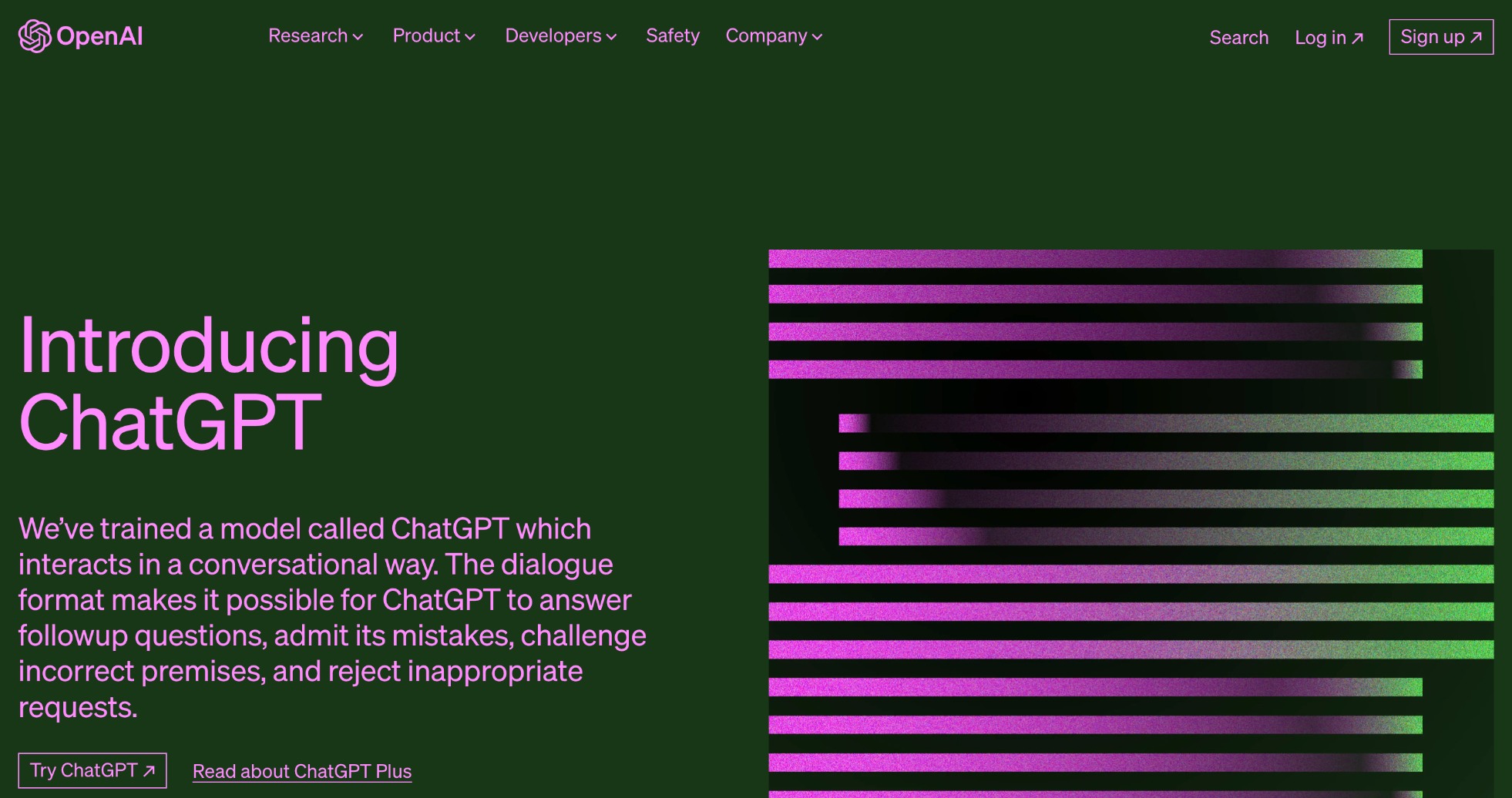 Considering how monumental and disruptive ChatGPT has been since its release in 2022, the website itself is a triumph as well. Note the heavy focus on abstract graphical elements, the no-nonsense sub-header, and the dark-mode style decor.
From the homepage you can access ChatGPT and DALL.E2 as well as clear information about pricing. The OpenAI team is upfront about the limitations of its technology, which it spells out clearly for the sake of transparency.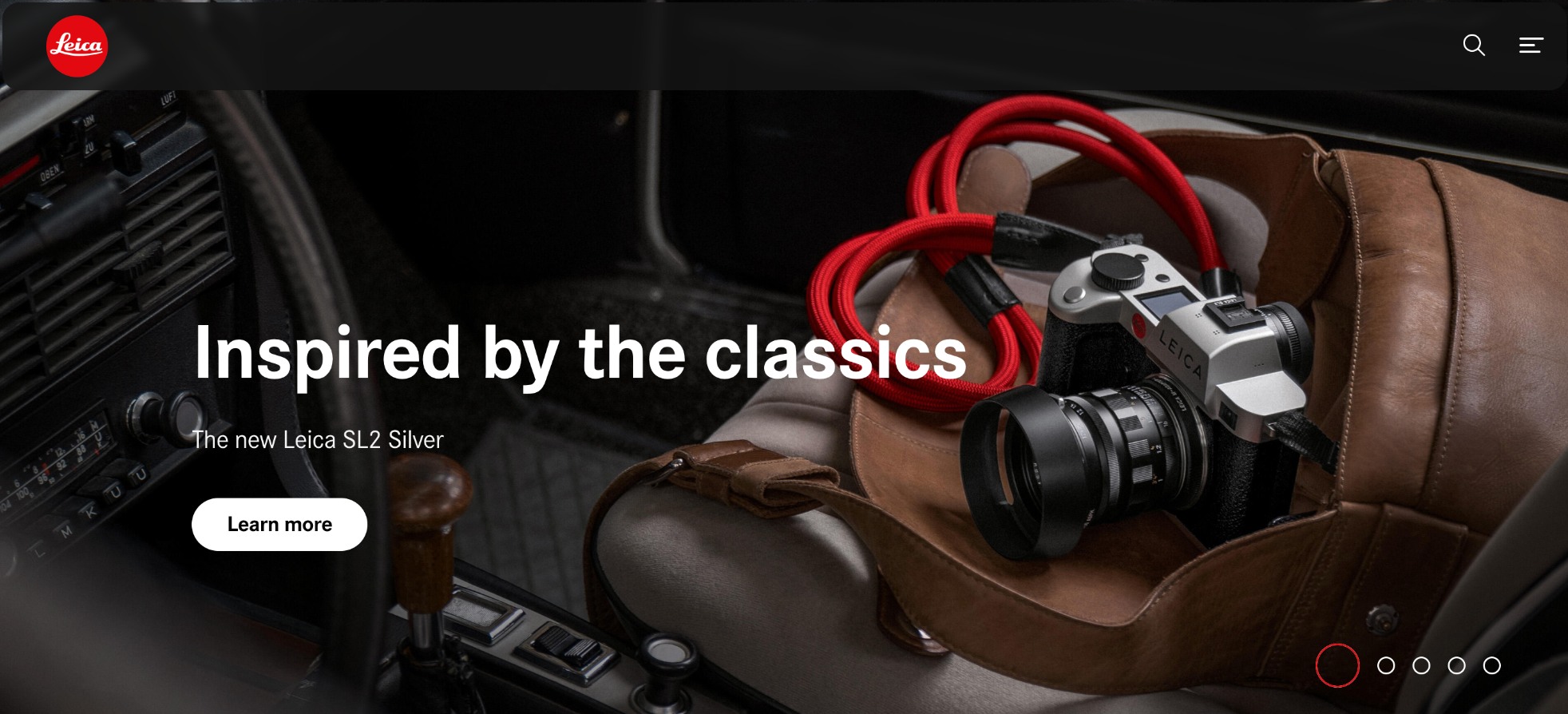 German camera maker Leica leans heavily into nostalgia in its website — while still pointing out cutting-edge features and functions. Leica is a brand with a deep and esteemed pedigree, but photography is not an industry that rests on its laurels. While the new cameras are made to look like 1970s throwbacks, the techonology inside is anything but.
As you'd expect from a camera company, the site is filled with stunning imagery and a compelling product line.
But like all savvy businesses, Leica makes the site about the user, not the company. specs and features are just tools to help you tell your story.
Looking for your own website redesign?
Your website is meant to be the face of your online presence and a way to represent your brand.
But the modern website is not just a digital billboard. Instead, it must educate your potential buyers and streamline the sales process.
If you're tired of your website holding you back, reach out to IMPACT's team of designers and developers.
We build sites that are fast, beautiful, and perfectly suited to your customers' needs.
Free: Assessment
Does your website build trust with buyers and bring in revenue?
Take this free 6 question assessment and learn how your website can start living up to its potential.