5 Crucial Tactics for Omni-Channel Marketing Success in 2020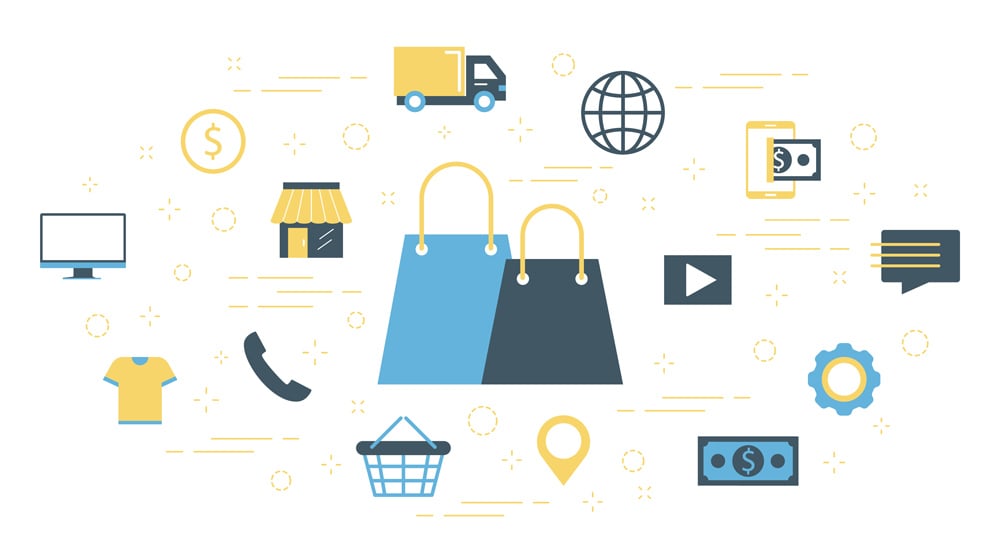 If you're keeping tabs on the marketing world, you might have heard at least one person mention the phrase omni-channel marketing.
At first glance, the term feels a little loaded. What does omni-channel marketing even mean? How does it benefit your brand? Should you even use it in the first place? If yes, how do you get started?
In this blog post, we answer all these questions and later take a look at five essential tactics that will help you craft a high-converting, effective omni-channel strategy.
Omni-channel marketing vs multi-channel marketing
Are omni-channel and multi-channel marketing the same thing? Short answer: no.
Though both involve, as their names suggest, multiple channels, where they differ lies in the relationships between these multiple channels.
In multi-channel marketing, marketers are trying to reach as many people on different platforms and touchpoints as possible. So everything from social media to search ads to in-person demos, all in an attempt to grow your reach about your product or brand.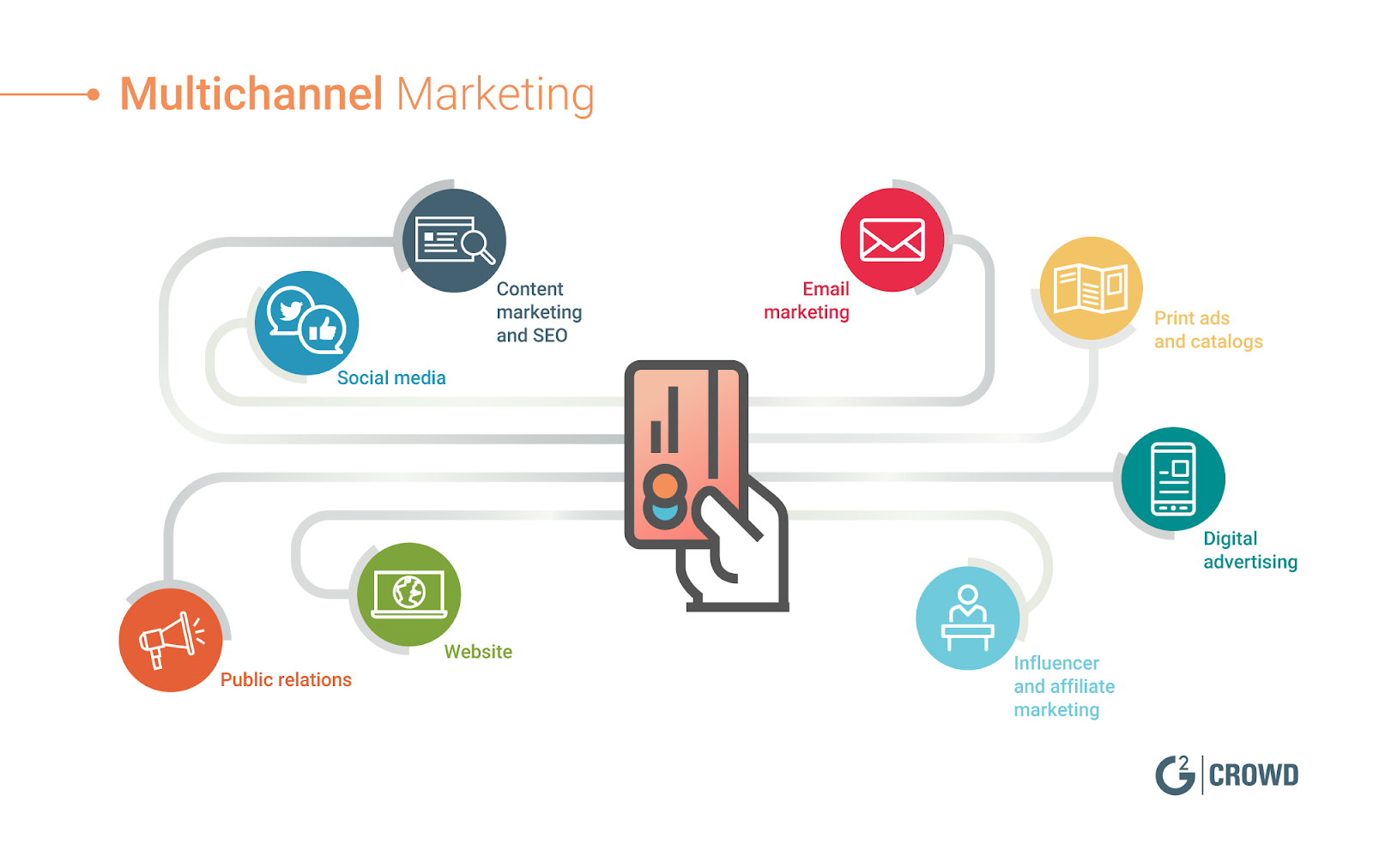 Source: G2
Omni-channel marketing, on the other hand, is a strategy that combines multiple channels in an interconnected way to nurture them towards a purchase. It's about the customer's journey and how one touchpoint can take customers to the next and the next until their purchase and even beyond.
Compared to its multi-channel counterpart, omni-channel marketing involves more personalization and strategic segmentation.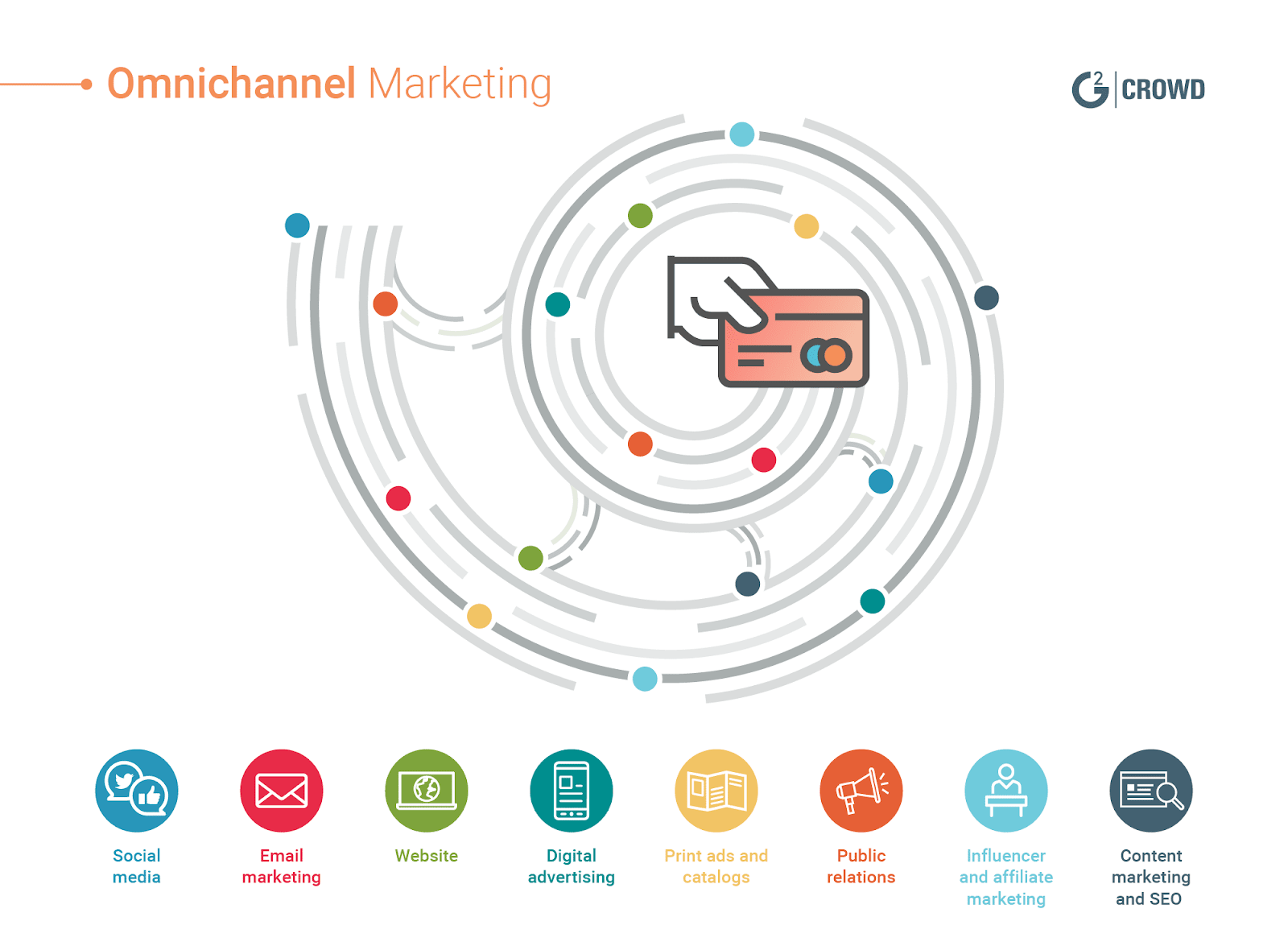 Source: G2
It's also important to mention that, if your omni-channel marketing only involves social media sites, it's probably not omni-channel marketing at all.
Aside from the fact that over half of Americans think social media is either unreliable or unsafe, you'd also be isolating your customers that aren't on social media.
A healthy mix of social media, in-store, and various physical and digital experiences are required to create a true and effective omni-channel marketing campaign
So, why should you be doing omni-channel marketing?
One reason you want to be doing omni-channel marketing is how it contributes to positive experiences with your brand.
Think about it, if you were taking a trip, you'd most likely want to have a seamless, pain-free experience getting from one point to another. Imagine if every step of the way was simple and hassle-free.
That's what omni-channel marketing does for your business.
Because it puts the customer journey first, involving different touch points and next steps, everything feels more natural for the customer.
Wherever they naturally find themselves, you're there. You're not bombarding them all at once via one channel that they may or may not frequent.
Second, the way people shop has changed. Long gone are the days when people would simply walk into a store, talk to a salesperson, and buy an item. Today, they're doing a ton of research before speaking to someone let alone making a purchase.
Plus, with advent of smartphones and tablets, your customers are using more than one device to consume and search for content. They visit as many as 10 different channels to research and evaluate options before deciding to buy your product.
For many businesses, this shift in your customer's buying behavior can open doors to challenges like getting conflicting information, tedious checkout processes, and longer sales cycles. Any of these can frustrate your potential customers, and give them a reason to go elsewhere.
Implementing an omni-channel strategy integrates the information and activities done in these different channels and devices. This gives your customer a seamless user experience, resulting in generating higher conversion rates while keeping your acquisition costs down.
Crucial omni-channel marketing strategies to implement
Now that you know the what and the why, here are five important tactics you should pay attention to when crafting your own omni-channel approach in the coming year.
1. Balance the right time and place with the right content
Nordstrom's omnichannel strategy using Pinterest is an excellent example of blending content with contextual advertising, or sharing the right content at the right time in the right place.
In 2018, Nordstrom launched a "Pincode" that in-store shoppers can scan using their smartphone while scouting for something to buy within their budget.
Once they scan the code, they're taken to Nordstrom's Pinterest board that shows gift items priced under $100, which looks like this: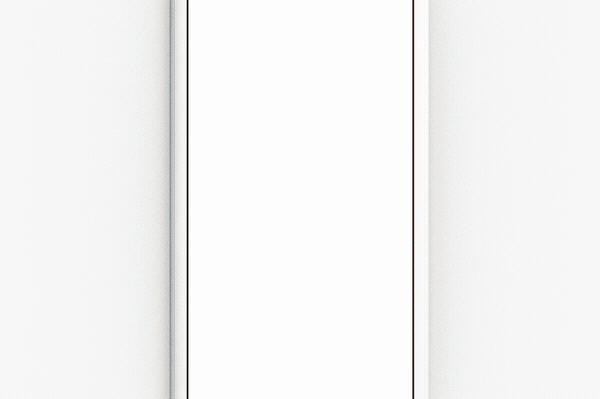 Now, since they're already at the store, they can easily show the sales clerks there which items they want to buy.
Simple. But extremely effective.
To apply this to your own business, consider which media channels or touchpoints work best for your business.
If it's Facebook, do your posts link customers to your online store? Does your website redirect them to an email list sign-up page for a discount?
How can you optimize your copywriting and journey within those different types of content so that people will inch closer to a purchase?
Then map out the customer journey and outline your best opportunities along it.
2. Put the customer front and center
Jonathan Mildenhall, Airbnb's chief marketing officer, put it succinctly when he said, "Amazing things happen when you listen to the consumer."
While a customer-first approach has been used far and wide by businesses, especially startups, this mindset must also apply to your omni-channel marketing strategy.
Crate and Barrel is a great example.
Knowing that their customers might not want to interact with sales personnel all the time, Crate and Barrel developed a program called "Mobile Totes" as part of their omni-channel marketing strategy.
Upon entering their physical store, shoppers are given a tablet that serves as their digital shopping carts.
When a customer sees a product they like, they use the tablet to scan the product to learn more about its specs and what other customers say about them.
If the customer's happy with the product, they can choose to pay for it and then leave the store (and the tablet). A sales assistant would then have the item either waiting at the counter or ready for shipping.
If they choose not to make a purchase, the customer can email the shopping list to themselves so that they can do so at a later time.
Not only can this help build Crate and Barrel's email list, but also now can retarget these customers by sending them personalized ads of the products they've chosen online.
As a result, Crate and Barrel increased their in-store sales by 10% within the first two months.
3. Align your sales and marketing teams
Your sales and marketing teams share a common goal: get more customers for your business.
However, only 26% of businesses have sales and marketing teams working harmoniously with each other.
Additionally, 65% of sales reps say the content their counterparts over in marketing aren't suitable to send to prospects.
These are serious problems you need to address if you plan on using omni-channel marketing. No matter how many leads your marketing team collects, if your sales team can't convert them to customers, all your efforts will be a sorry waste.
So before you launch an omni-channel strategy, make sure that both your sales and marketing teams are on the same page.
One way to do this is through lead scoring because it requires both teams to develop a criteria to segregate Market Qualified Leads (MQL) from Sales Qualified Leads (SQL).
You can learn more about lead scoring and how to implement this in Impact's Building Your Next Inbound Marketing Sales Process Kit.
4. Ensure your website is mobile responsive
Google has reported, "About 85% of online shoppers start a purchase on one device and finish on another" and obviously, in a lot of cases, one of these devices is mobile.
In fact, Statista has reported that about half of the world's web traffic is accounted for on mobile.
With this in mind, ensure that your site looks and operates well on mobile, most especially if you run an e-commerce store. A mobile site that's difficult to navigate, loads slowly, or can't easily be read may mean lost leads and even sales.
Remember: every touchpoint in the customer journey reflects on your brand.
Want to check if your site is mobile-friendly? Do a simple Google search to find out.
5. Invest in a robust martech stack
To implement an omni-channel marketing strategy involves several steps, you'll need an excellent marketing technology stack. This will help you stay organized and make managing campaigns and analyzing data a bit easier.
Cover everything you need, from a great website backbone, analytics and insights tools (we recommend using both Facebook and Google Analytics instead of one or the other), email marketing providers, social media scheduling, and the like.
Spark is one example of an excellent tool for building a fully functional, conversion-focused website that integrates well with popular marketing tools like Facebook and HubSpot.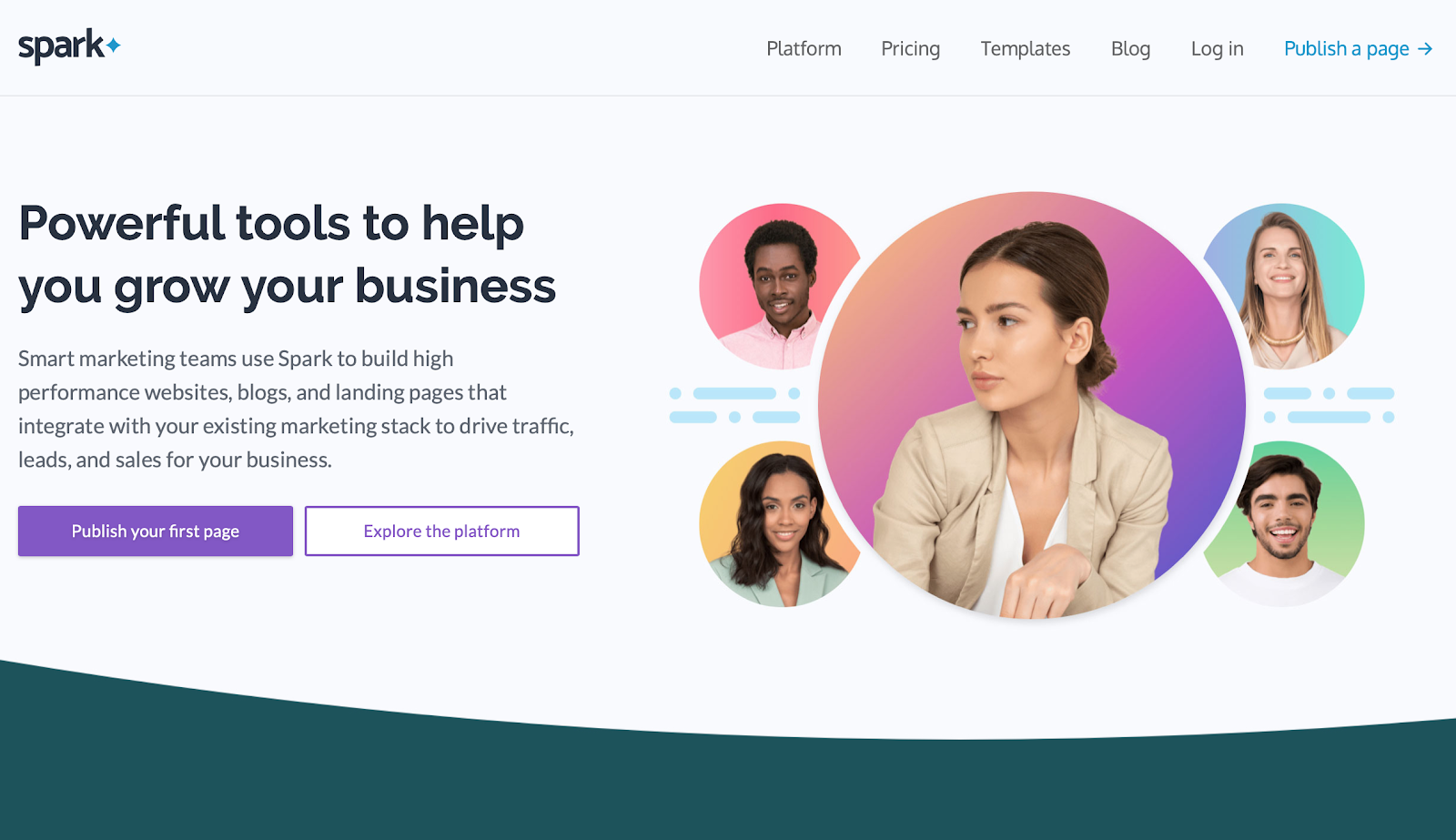 For an e-commerce store, Shopify is a popular pick for its all-in-one cart solution that helps you manage customers at every point of their journey.
Overall, find the tools that will work best for your business. This might involve some trial and error at first, but here are a few quick guide questions to find the best tools out there:
Is the tool easy to use and understand? Does it require a dedicated person or team to use?
Does it integrate with a diverse set of other tools? Or are you only limited to its own functions (that often aren't enough for what you need)?
Does it offer an all-in-one solution or only one specific function?
Don't be afraid to be omni-present
Don't let the phrase omni-channel marketing scare you away from implementing this essential strategy in your marketing.
By properly segmenting and understanding the journey you want for your consumer, you too can craft a high-converting, effective omni-channel campaign that gets your business more sales – all while uplifting your brand image in the eyes of your customers.
Free Assessment:
How does your sales & marketing measure up?
Take this free, 5-minute assessment and learn what you can start doing today to boost traffic, leads, and sales.