How to Successfully Onboard Your New Videographer
Get your new hire up and running by following these steps.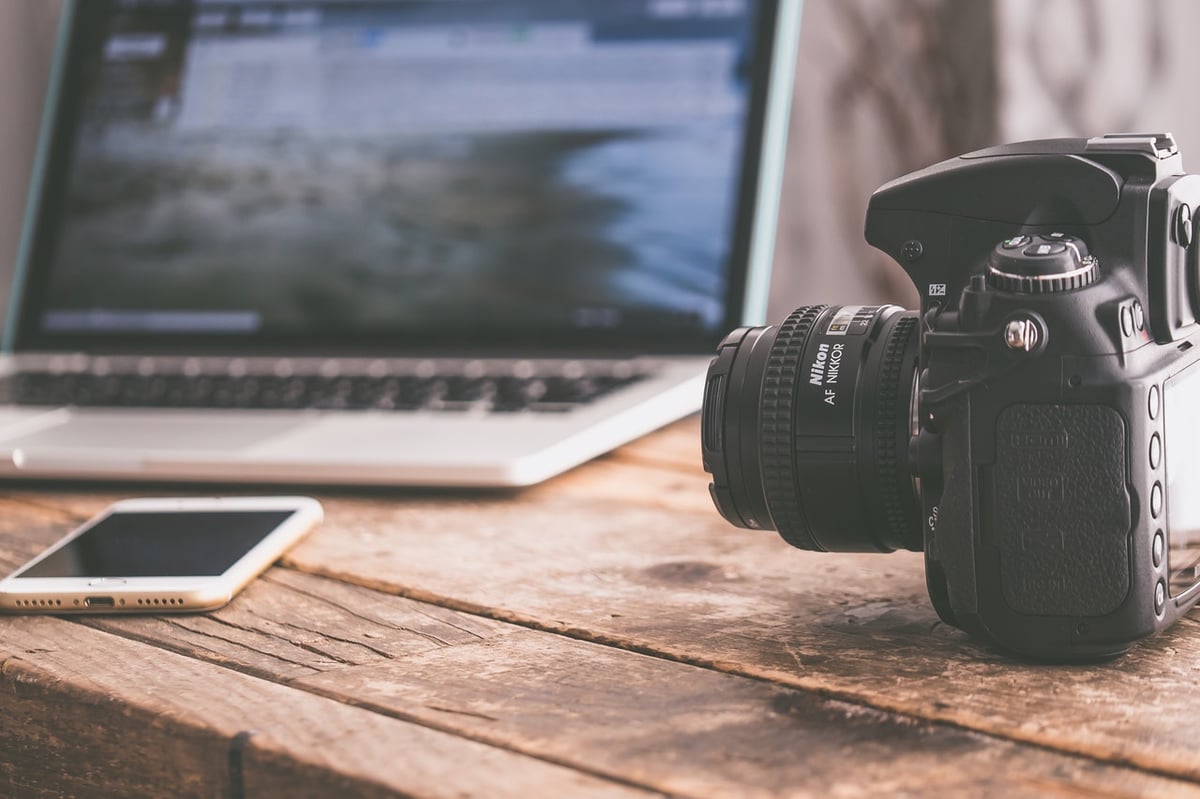 My first professional role out of school was as a field producer for Fox Sports Florida. I drove my packed Ford Fiesta from Los Angeles all the way to Jupiter, Florida, to begin a career in sports broadcasting.
This was not an entry-level role. Typically, when you're starting at a company like this, you start as a production assistant. However, with no PA positions open, and having pretty much been a PA at my internship in L.A., I was ahead of the game.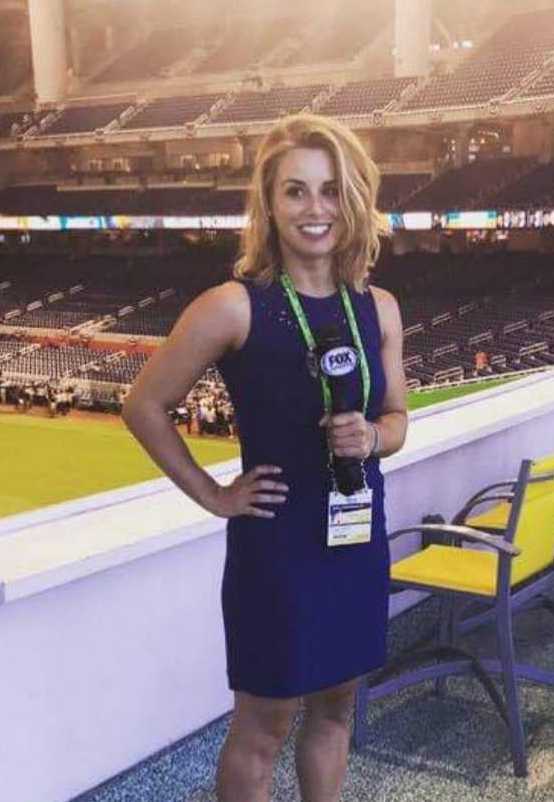 I was a field producer, responsible for going to an assigned site and interviewing the players or coaches to tell a story. I would also be responsible for making some first cuts in the editing room before an editor put on the finishing touches.
There was no onboarding. I had to produce results from day one.
My first assignment was to follow the Miami Marlins around Miami to capture a day of giving back to the community. I would be working with producers I hadn't even met yet.
This was a whole new team, a whole new lifestyle, and a whole new city.
To some extent, every videographer's first day is a version of this. New people, new location, new expectations. They're immediately in charge of telling stories about people they haven't met yet, for a company they're just getting to know.
If you're hiring a videographer at your company, you can take meaningful steps to minimize the culture shock and smooth out the onboarding experience.
The goal of this article is to make sure the new videographer you hire:
Feels at home in their new job.
Is set up to be a world-class They Ask, You Answer videographer.
Propels your company to the top of the rankings as the leading voice in your industry.
The 3 benefits of hiring a videographer
Before we start, let's rewind for a moment to recap why you're bringing on this person to begin with: You're hiring a videographer because, after reading They Ask, You Answer you understand that the only way you're going to master this philosophy is to grow your marketing team with a videographer.
A videographer allows you to connect with your audience in unique, meaningful ways.
1. Establishing yourself as a media company
Because your audience connects with you over a medium like video, it's helpful to consider yourself a media company.
With the mindset of creating a media company that sells a certain product or service, we develop the mindset we need to create the amount and quality of content needed to educate this audience.
With your videographer in lock-step with your content manager, you're a whole lot closer to becoming the most trusted voice in your industry.
When your videographer is fully onboarded and publishing two to three videos a week, you'll be growing the visual presence of your brand online. By flooding your website with video content, you'll be creating a visual sales funnel that makes it easier for prospects to become customers.
2. Creating a YouTube presence
Your videographer will also set up and publish to your YouTube channel.
Keep in mind, YouTube is the second-largest search engine in the world, and with a thriving channel, you'll be building a community of like-minded followers who are interested in watching and learning from your content.
3. Building a 'culture of video'
With these initiatives, you'll begin building a "culture of video" within your organization.
Your sales team will begin using 1:1 video to communicate with your prospects and customers. Customer service will be doing the same. The email campaigns you're running will all include video content.
You'll get so used to using video, you'll send 1:1 videos in communication with each other in the office. Video will be worked into every way you communicate.
And while the videographer may not be making all of these videos, they play a pivotal role in video culture. Your team should see this videographer as a resource that they can trust to enhance their video communication and creation skills.
This is the vision for video within your organization. But for it to be successful, your videographer needs to feel empowered to be the leader of this initiative and have the tools necessary to do their job.
This is why onboarding is so critical.
How to onboard your new videographer
As the business leader managing this position for the first time, what do you need to do for the videographer to find early wins and establish long-term success?
Let's break down the first 90 days.
Step 1: Make sure they have the right gear
To create effective videos for your company, your videographer must have the gear to create the content. This includes the camera, lights, microphones, and the actual physical equipment needed to produce the video.
Video equipment costs can add up quickly, but you don't have to break the bank to deliver quality video. I've broken down what you can get with a $5,000 budget in this article on equipment essentials here.
In short, to get started you'll need these six things:
A DSLR camera
External microphone
External audio recorder
2-3 lights
Memory card to record footage
But some clients get started with even less — sometimes not much more than an iPhone and a mic!
...Which also includes video production software
To successfully edit a video, your videographer will need a computer that can handle the editing process. They will also need a robust file storage system.
Whether you use external drives or online cloud storage systems, your videographer will need enough room to store the library of b-roll clips they're creating, half-done projects in the editing process, and the final cuts of the videos that will be published.
For many videographers I work with, their list of software and how much it costs looks something like this:
Annual subscription to Adobe Creative Cloud: $80/month for all apps
Wipster video review tool: $22.50/month
Digital storage on DropBox Plus: $9.99/month
5 TB backup external hard drive: $130
With so many choices for gear, software, and computers out there, one of the first things you should do with your videographer in their first week on the job is decide on the gear together.
Most videographers can easily adapt to whatever equipment they're presented with, but there's a certain level of comfort and confidence that comes from working with the gear you're most comfortable with.
Step 2: Set goals and expectations, then establish a process to achieve them
Once you have the gear, it's time for lights, camera, and action!
With the goal of producing two to three videos a week, there's little room for error. To get off to a good start and lay a foundation for this production cadence, you must establish a process that's clear and effective.
What happens when you create a strong production process? The outcomes look something like this:
There's a clear path to publishing video content.
Videos don't end up in an endless feedback loop.
Your videographer gains confidence in their ability to do their role.
You establish the foundation for a strong culture of video.
To avoid stalled production or endless rounds of feedback, have a conversation with your videographer about how you want to be involved during the approval process.
To get a baseline for your discussion, watch my 35-minute session in IMPACT+ on how to build your process from the ground up.
If you don't have an IMPACT+ Pro account, sign up here to get your first 14 days free.
Step 3: Give actionable feedback
When you're giving feedback to your videographer, make sure it's actionable.
If there's something you don't like, explain why you don't like it, and offer a suggestion for how to improve for the next video.
Remember, you're building a foundation to execute on a larger vision. Your videos are moving in the right direction if they're educational and unbiased. The other things, such as style and tone, will develop as the videographer becomes more ingrained with your company culture.
Feedback is a two-way street; as a manager, it's important to understand how someone best receives feedback. Have a conversation with your videographer about how they prefer to receive feedback. At the same time, share your vision for the video and set up milestones for how to accomplish that vision.
Remember, your first videos will not be perfect
When you're first getting started, your videos may not be perfect. However, even if the video is less than perfect, it should still be published (barring some shots or audio quality that make the video technically unwatchable).
Step 4: Lead by example
If this is the first time you're really investing in video with your company, it's only natural that there will be people who are uneasy about getting in front of the camera and implementing a new tool into their daily process.
They may be skeptical about whether or not it's actually going to work for them. They're also likely self-conscious.
How do you curb this skepticism? The answer is to lead by example. Use video yourself the way you want the rest of your team to use it.
When you're communicating with your team, send a 1:1 or 1:many video. Once the videographer has been hired, be the subject matter expert in the first few videos.
What does this look like in practice?
Let's look at Acculevel in Rossville, Indiana. They hired a videographer in May 2020 and dove in right away with developing on-camera talent. In 18 months they published over 100 videos on YouTube alone — not counting 1:1 videos that their sales team may send to prospects and customers.
In this early video example, you can tell the principles of They Ask, You Answer are the main focus. This video is educational and informative. You also may notice that from a production standpoint, there is work to be done. The talent is wearing a black shirt on a black background, and the audio is not super crisp. However, they continued to publish and improve.
A little over a year later, with the same talent in front of the camera, there is a clear shift: The talent has had more time to develop a persona on camera, the production value has increased with microphones and a backdrop, and the principle of creating educational content has stayed the same.
Taking the time to celebrate the adopters of video in your company will signal for others to follow along.
What does a world-class They Ask, You Answer videographer look like?
One of the questions we often get when we're engaged with clients who are trying to master They Ask, You Answer is this: "What does it look like when we've mastered this philosophy?"
When it comes to video, there are a few indicators that show you've mastered They Ask, You Answer: Your videos should be the best, unbiased answer to the questions being asked online about your industry.
If you're doing this right, you should be starting to see proof of that by ranking at the top of YouTube searches for your niche.
Before you know it, your sales team members could get recognized by customers in an appointment because they appear in the videos that customers have already watched. We've had this happen with several of our clients before. In fact, your prospects might even request specifically to work with the person they've seen in a video.
This is how strongly video can build trust with your audience.
On top of that, you'll be getting more qualified leads from your website because your videos funnel your ideal customers into your sales process. When you're at this stage, your culture of video has become obvious to the population you serve.
Accomplishing all of this takes time, patience, and confidence in your team to get there. Don't be afraid to experiment and grow with what you've learned from the analytics on your content.
One final note to keep in mind: The digital world is always changing. To consistently stay on top of the changes and keep your brand on the cutting edge, you need to experiment.
By establishing your foundation of video early on, and creating that media company environment, you've set the stage to grow your team, your voice, and your digital footprint in an ever-thriving and growing digital world.
Free Assessment:
How does your inbound marketing measure up?
Take this free, 5-minute assessment and learn what you can start doing today to boost traffic, leads, and sales.
Get Started
Free Assessment:
How does your inbound marketing measure up?
Take this free, 5-minute assessment and learn what you can start doing today to boost traffic, leads, and sales.
Published on November 20, 2021