Subscribe
Join 40,000+ sales and marketing pros who receive our weekly newsletter.
Get the most relevant, actionable digital sales and marketing insights you need to make smarter decisions faster... all in under five minutes.
Thanks, stay tuned for our upcoming edition.
3 Types of Videos Every Sales Team Should Be Using Right Now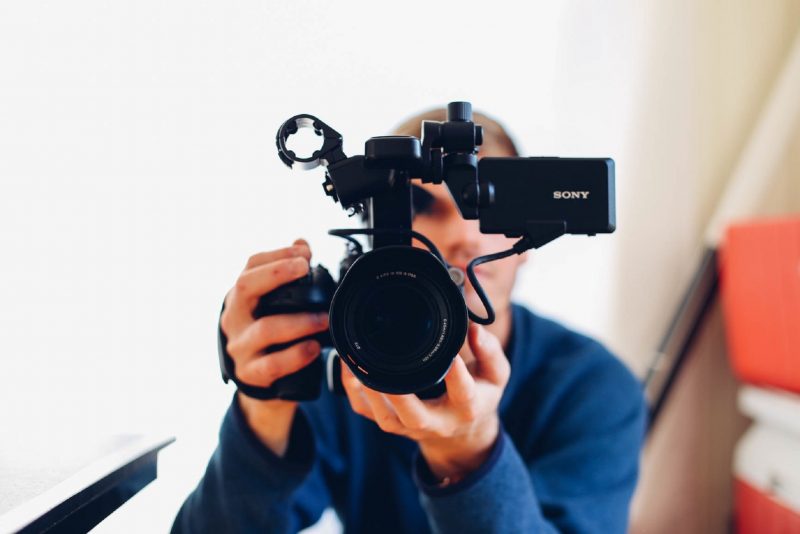 When a company first starts with video marketing, one of the initial issues they face is understanding the direction of their editorial calendar and the types of videos they should be producing.
The problem with this, as you might imagine, comes down to the fact that lack of clarity leads to a lack of success and ultimately minimal results.
Here at IMPACT, we've been doing more and more video workshops, the majority of which include the company's sales team. As we've worked with these organizations, it has become clear to us the first set or types of videos you should be producing—all of which can have an immediate and profound influence on your sales process.
Here are the three three types of videos you should be using:
1. Produce videos that answer "The 80%"
What are the 80%? Simple: They are the 80% of questions sales professionals consistently get with every initial sales appointment.
Whether you're a B2B or B2C, if you know sales you also know that most first sales appointments with a prospect are very, very similar—all because the prospects tend to ask the same questions time and time again.
But what would happen if every one of these prospects watched a video that clearly and concisely addressed these 80% of questions? How would it impact the sales appointment?
Yep, it would dramatically shorten sales cycles while increasing closing rates. Furthermore, it would allow more time for the 20% of questions that are specific to that persons needs, situation, etc.
Therefore, the first set of videos your company produces should address "The 80%"—something that, if used properly, will have a major impact on your sales team moving forward.
2. Produce bio videos for each member of the sales team
Here at TSL, we have a sales motto we teach to all our clients:
"Your prospects should hear your voice and see you face long before they've heard your voice and seen your face."
How is this possible?
Through video, of course.
And the purpose of a bio video is to do just this. We want the prospect to know what the sales person looks like, sounds like, and knows (in terms of the product or service) before they are in the face-to-face sales situation.
By simply creating a two-minute or less bio video of each one of your sales team members, and then sending it out before first appointments, they can now ensure their prospects are getting to know them long before the initial handshake.
3. Produce videos that align with the service and product pages of your website
Now that it's 2017, we've gotten to the point where every major page of your website should also include a video aligned with the theme of said page.
With service and product pages always having major importance on any website, this is a good place to start. Allow web visitors to not only read about your services and products, but truly "see" them as well.
By so doing, they'll be more ready qualified and educated by the time they actually meet with a sales rep, and once again, when this happens, everyone wins.
So there you have it, 3 types of videos that can have an immediate impact on your sales team and organization. Of course, there are many more directions you can go beyond this short list, but without question, these suggestions get your video marketing off on the right foot
Questions? Comments? Don't hesitate to leave your thoughts below.
Free Assessment:
How does your sales & marketing measure up?
Take this free, 5-minute assessment and learn what you can start doing today to boost traffic, leads, and sales.