What's Happenin' in IMPACT+ (September 2020)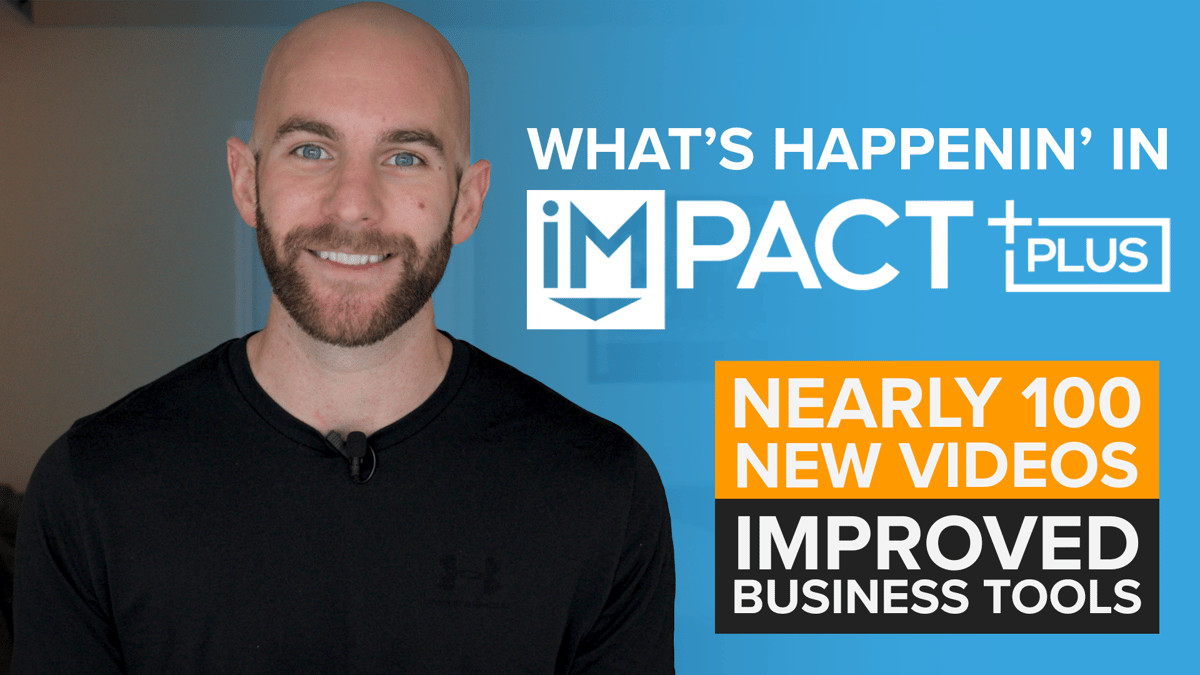 Ah, the seasons are changing and the weather is cooler, but you know what's NOT cool? The fact that you might now know what's happenin' in IMPACT+ this month.
Let's solve that, shall we?
In September, we have added nearly 100 new videos inside new lessons and courses and improved business tools to make your sales and marketing strategic plan actually yield some results.
Speaking of which, how often do your entire sales, marketing, and leadership teams align on your priorities for the quarter?
And when (or if) they do, how do you assign teams and individuals real tasks to complete? Is that an organized, seamless system?
More on that later.
4 brand new courses in IMPACT+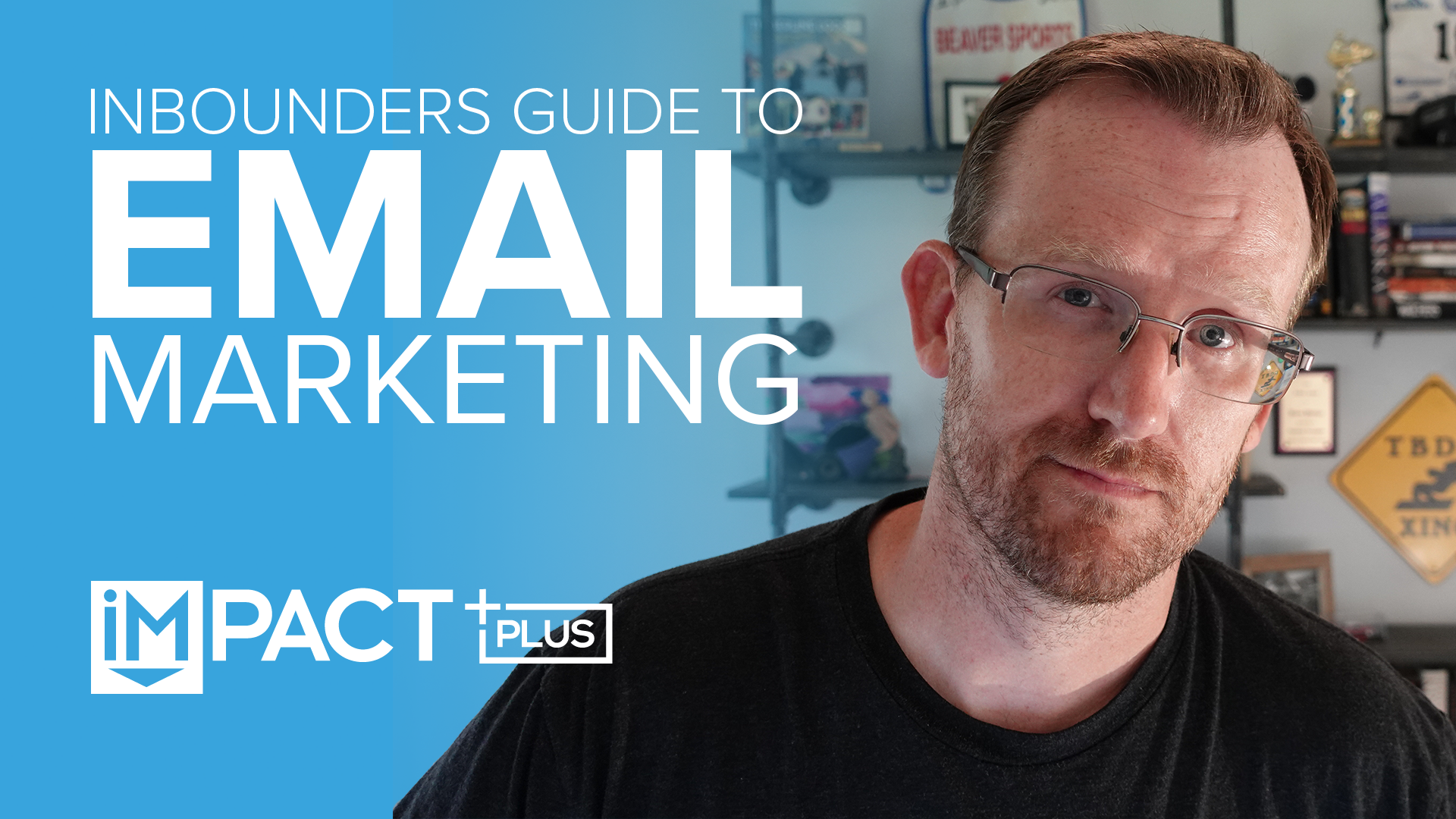 Did you know that only about 20% of emails are actually opened? Or that that number is slowly decreasing as well?
Troubling, for sure. But a great inbound email marketing strategy could be the key to overcoming this.
In this course, led by our suave Senior Content Trainer, Kevin Phillips, you'll learn what email marketing is, how to keep it inboundy, benefits of email marketing, how to grow your email contact database, as well as the different types of emails you can send to recipients (that they actually want to open).
This course is a great fit for beginners just getting started and intermediate marketers tired of sending emails that don't get opened, don't get clicked on, or get recipients to unsubscribe or mark them as spam.
Total duration: 1 hour 15 minutes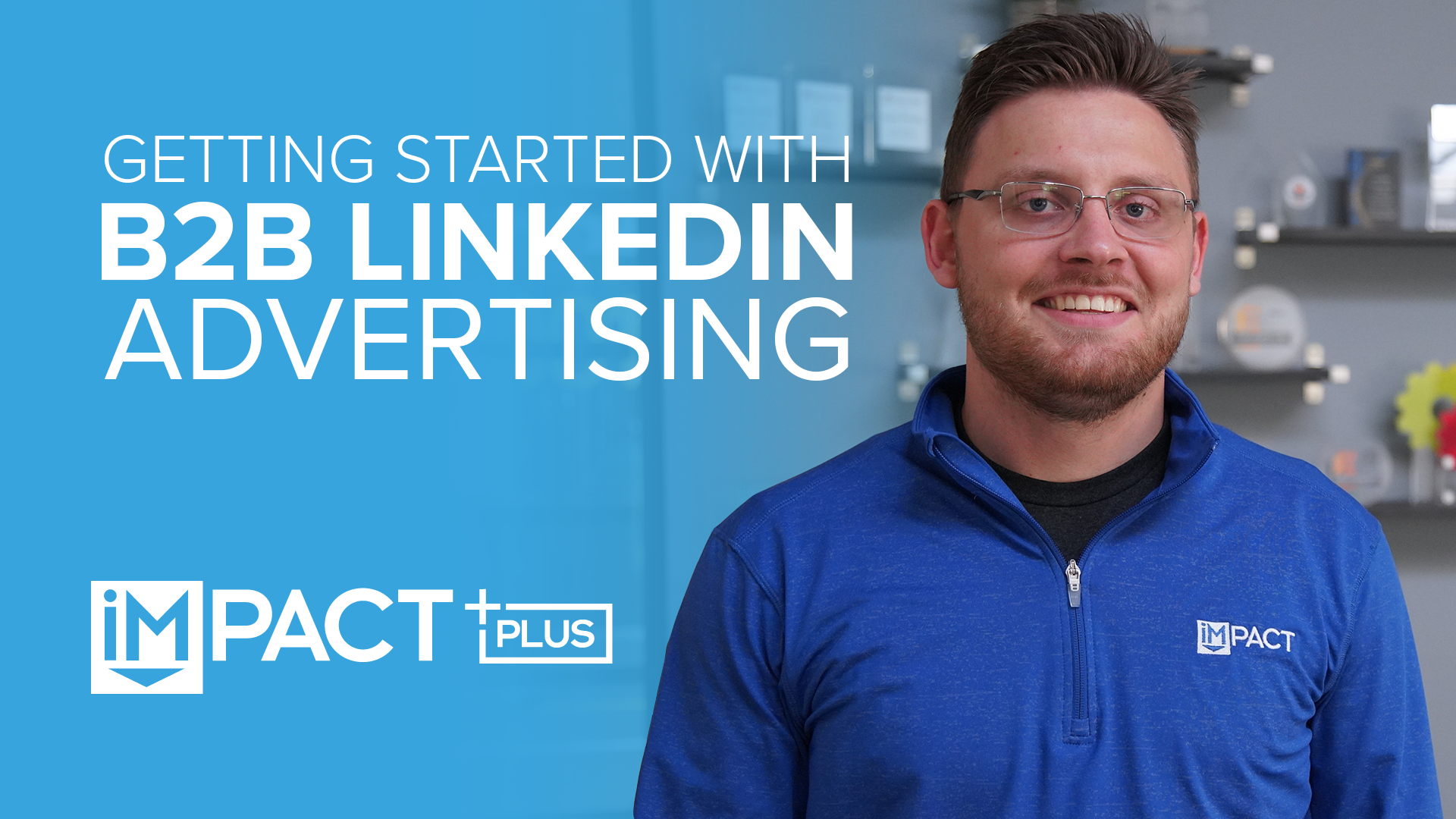 Oh friends, paid advertising is not for the faint of heart, especially once you realize it's not exactly "dollar in, two dollars out." You've likely tried to do it yourself and seen it not pan out the way you planned.
So what do you do? You can go to an agency like IMPACT to create and manage your campaigns for you, of course.
But what about when you can't afford to pay an agency? Try to get in there and learn as you go?
Heck no. We already know that's harder than it looks.
That's where this course comes in. In "Getting Started with B2B LinkedIn Advertising," you'll learn how to set up custom audiences, build the right campaigns, spend your budget the right way, and measure your returns.
This course will literally make you money if you apply the principles.
Total duration: 1 hour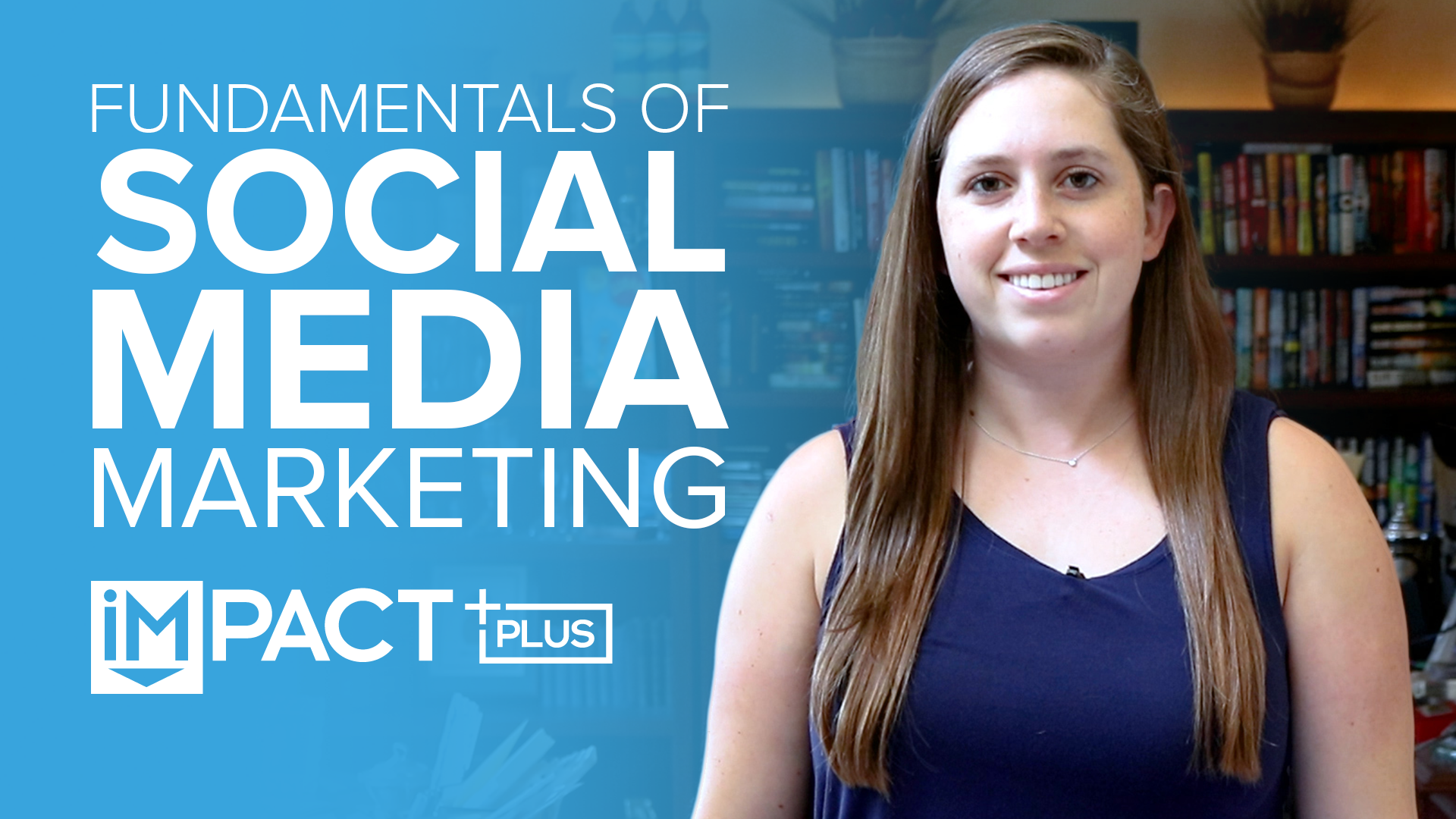 In rare occasions, you might meet a marketer at a small-medium sized business who says they are killing it on social media.
But the other 90%? Well, they know they could do better.
Fear not, because our very own Director of Community & Events, Stephanie Baiocchi, is the foremost expert that I know on this stuff.
From community management to hiring a social media professional, and even how to get real engagement on your social platform of choice, there isn't a burning question she doesn't have an answer to.
In this course, you'll journey with Stephanie through high-level topics like picking the right platform for you down to the strategic tips like how to run contents, when to use hashtags, and my personal favorite, why Wendy's is boss on social media.
Total length: 1 hour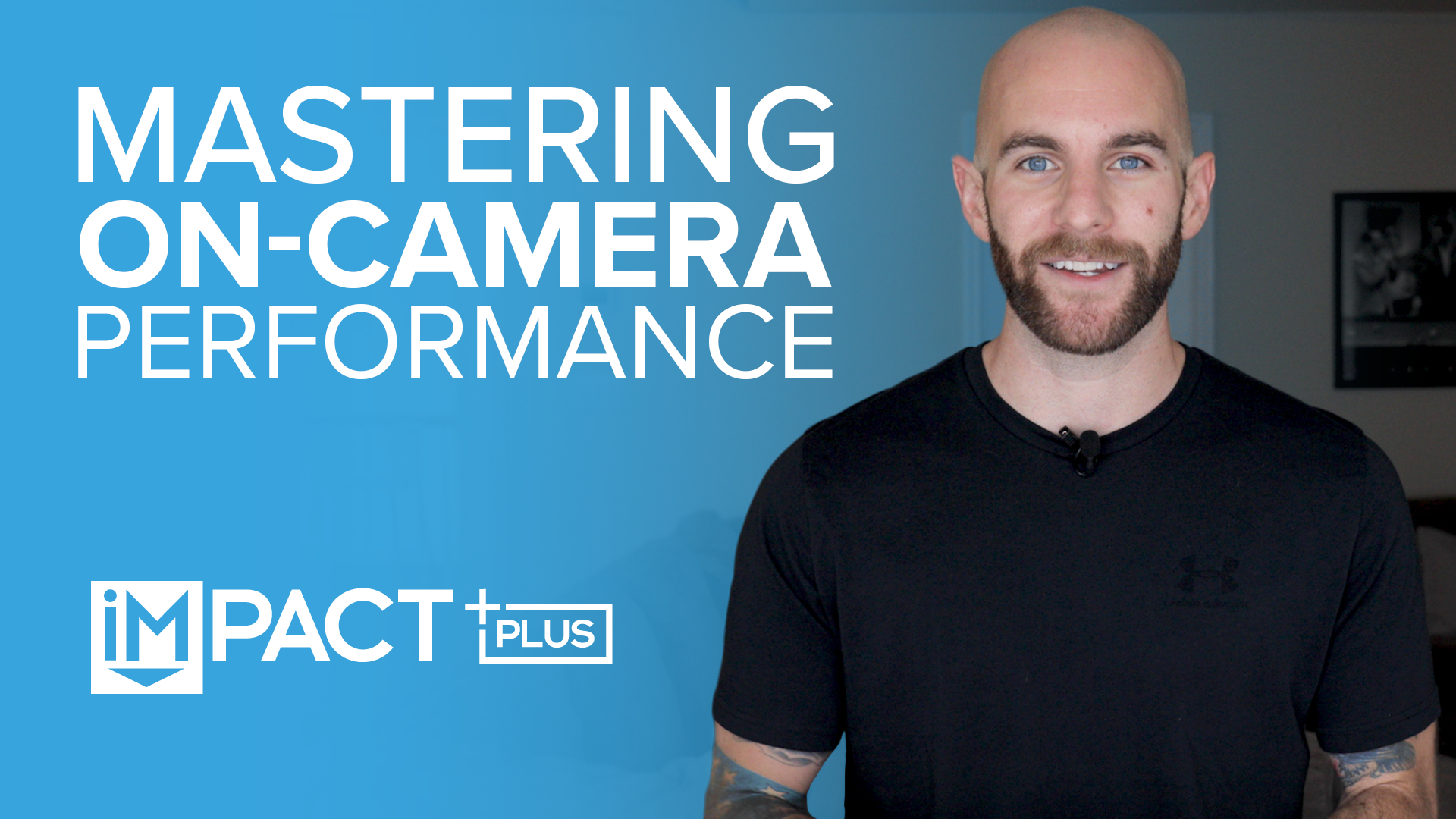 "I'm not good on camera." — The most popular utterance of people who are probably pretty good on camera.
Admittedly, I never thought I was good on-camera until I did it either.
In my own journey with performance, both on stage and in front of the camera, I've had the pleasure of working with many coaches, teachers, and mentors. They helped me find my voice and become more confident in sharing my message.
That's what I love about bringing this course to IMPACT+. It's a combination of things I've learned along the way with performance, the exercises I've done with audiences, and the specific coaching moments I've had 1-on-1 with many of our clients.
In this course, you'll learn the science of first impressions, how to look better on screen, how to have command presence, and how to stop being intimidated by that harmless camera.
Total length: 1 hour
New and improved business tools
Also new this month are some major updates to our business tools (or as I like to call them, alignment and productivity tools.)
Here's the thing. Rome wasn't built in a day, but you better believe they had systems, accountability, and some deadlines.
We've been working hard on the IMPACT+ team to bring that to you. Not Rome, but you know what I mean.
The business tools in IMPACT+ which include the digital sales and marketing scorecard, planning periods, priorities, and assignments, that help you grade your performance and chart your path to improvement, now work more cohesively.
In the left-hand sidebar, you'll now see "Priorities and Strategic Plan." This includes:
The ability to create a three-month planning period with:
Quarterly targets (ex. number of SQL's, website visits, average deal value)
Priorities (ex. "100% of our sales team has had 120 mins of assignment selling training)
The ability to assign Team Members Priorities and Assignments from our Playbooks
Assign each team member the appropriate key actions based on your priority (ex. Watch "Assignment Selling: Content is Your Greatest Sales Tool" or "Send one real assignment selling email to the sales manager per week for review."
Updated Scorecard Interface and Functionality
Launch "scoring rounds" to key stakeholders on your team to get an accurate gauge of how well your program is going, its growth over time, and what you should focus on during a new planning period.
Previously, if you filled out the scorecard, by yourself or with your team, you just had the results and a playbook about how to improve your score in certain areas. Now all these tools work together to help you diagnose problems and weaknesses and track your key actions all the way through completion.
With these you can now:
Complete the scorecard and work with your team to identify major and minor areas of improvement
Prioritize which areas of the scorecard you'll focus on next over a given period of time
Take those big priorities and split them into smaller key actions
Assign those key actions to teams and individual stakeholders within IMPACT+
For many small business sales and marketing teams, this isn't the way things have been done in the past. Rather than working on their digital sales and marketing program, they were simply working within it.
Months would go by and they may have launched numerous new campaigns but they wouldn't actually increased organizational capabilities, strengthened alignment, or established accountability for who owns what.
These are the forward-thinking actions that your digital sales and marketing program might be missing, and the same exact process we follow with our clients.
Now, IMPACT+ gives you a place to that. Where do you begin?
As we move into Q4 of 2020, consider what you'd like to accomplish before the new year.
That's going to be very different for many of you, but I would highly encourage you to let your score on the digital sales and marketing scorecard lead the way.
Once you've determined where you're strong, and more importantly, where you're weak, you can strategically pick the right courses, the right priorities, and the most important key actions to take over the next few months.
Friends, there are many free courses available to you, in fact, three of the four listed launched this month are accessible to any free user of the platform.
But, if you're looking to take advantage of the new and improved business tools, I'd highly recommend considering upgrading your team to pro seats.
By unlocking the priorities and strategic plan as well as access to 14 advanced courses, you'll be on your way to fix those high-level items like alignment, culture, and training gaps that have held your program back in the past.
And, if you upgrade your seats before September 30th, you'll get 50% off your pro membership for LIFE. I'll see you next month with new courses and updates to fuel your growth.
Until then, keep learning!
Free Assessment:
How does your sales & marketing measure up?
Take this free, 5-minute assessment and learn what you can start doing today to boost traffic, leads, and sales.