How to Close More Deals Using Assignment Selling Videos [Film School For Marketers Podcast, Ep. 22]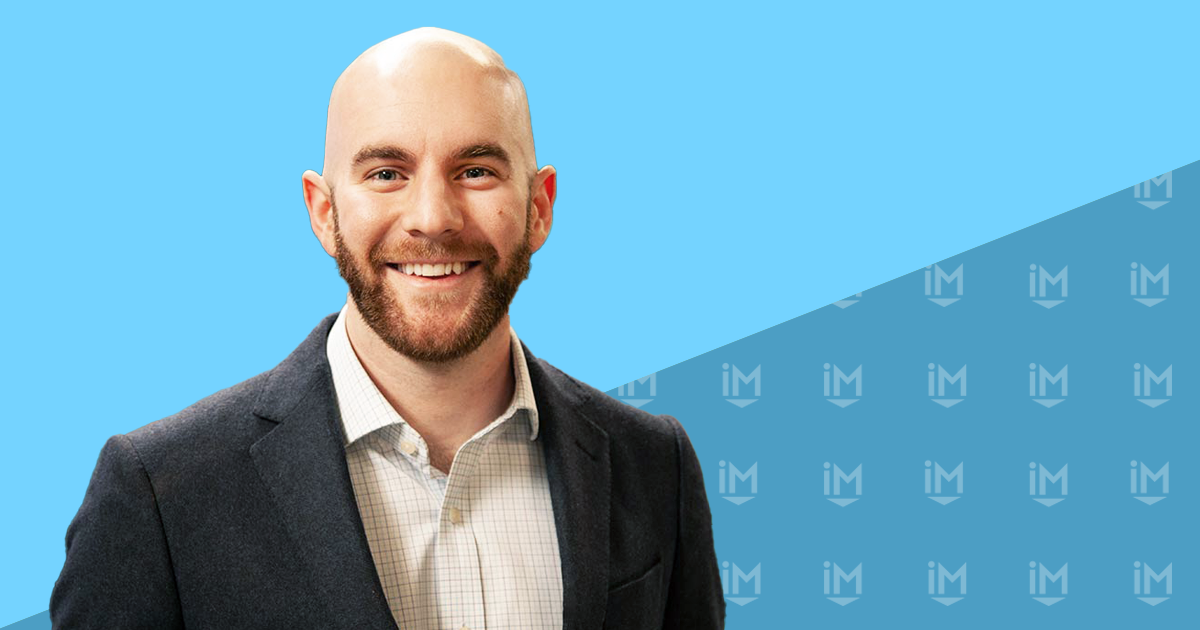 We've been talking a lot about 1:1 video and video for sales, but on today's episode, we wanted to revisit the topic of marketing videos and how they relate to the sales process.
When we talk about marketing videos we aren't talking about over the top sales-y videos, but video content that is unbiased, helpful, and educational.
Today specifically, we're talking about a process called assignment selling, what it is, how to incorporate video and how it can help your sales team close more deals.
What is assignment selling?
Assignment selling is a term coined by Marcus Sheridan, one of IMPACT's partners and author of the book They Ask, You Answer.
If you aren't familiar with They Ask, You Answer, it talks about Marcus' journey of owning the pool company River Pools.
He compares two groups of people he came across as the company grew: one group that came to the site, asked for a quote, but didn't buy and a second group that came to the site, filled out a form, and did.
He began studying the difference between the two and what he found was that the people who did buy had on average consumed 30 pages of the website.
After this finding Marcus built out a process of getting on the phone with people who filled out a form and sending over content that he asked them to consume prior to their meeting together. Assigning content to be consumed prior to a sales conversation is what became assignment selling.
We talk about the results he began to see once implementing this practice.
How to get prospects to consume assignment selling content
As you're assigning homework to prospects, it's important you let them know the purpose of why you're doing it as well as why it's valuable to them.
Zach and I break down linguistics and language we commonly use to encourage prospects to do the assignment prior to their next sales conversation.
It also helps to convey the message through a 1:1 video rather than just via phone or email as it allows you to convey an even stronger message.
How to know if someone is doing the homework
For assignment selling to work, you need to ensure that prospects are doing the homework.
There are two ways to find out if it's actually happening, other than just flat out asking them.
First is you have a tool like HubSpot that allows you to see if someone has visited a website page you've sent them.
If you shared an article on your site for the homework you'd be able to see when and how many times they've visited that specific page and when.
Just seeing if someone has visited the page doesn't give you the full picture if someone has actually read the article or no, however.
This is where the second way, leveraging video for homework, can be extremely valuable. If you use a tool like Vidyard you can see if someone has watched an entire video or not.
Example of our assignment selling
To give you an idea of what types of content can be used for assignment selling -- when someone comes to us for website redesign, we assign a couple of articles that address some of the main questions we get in the sales process.
We do these pieces of content because they cover a large range of questions we would be getting in the sales process when it comes to this specific services.
It also brings up things that the prospect should be considering when they are looking at other agencies. This help builds trust and transparency with the prospect.
How to decide what content to use for your assignment selling
You should never just use any articles or content for assignment selling.
The point of sharing your assignment selling content it is to get ahead of objections, cut down on extra calls, and help both parties decide ahead of time if you're a good fit for one another.
A common exercise you should work on is look at every stage of the sales process and map it out.
Look at each stage and ask yourself what would cause the sale to either succeed or fail at each stage. The content needs to solve for the major problems at that stage of the sales process.
Assignment selling can be a powerful tool for you company in that it educates your audience and helps shorten the sales cycle. It also allows your sales team to be more focused on selling than education.
There is no way we can have a sales team that knows everything as well as our product owners so the content used should be by the product owners to ensure that nothing gets lost in translation.
This helps get the best info to the prospect, helps shorten the sales cycle, educate more ahead of time, and allows for your sales team to have more qualified conversations.
As we bring this episode home you might be thinking, I want to do this with my team.
We have a workshop that is made to help sales teams with this process. It's called the digital selling workshop. Reach out to Zach or I if you're interested in learning more.
We'd Love To Hear From You!
First, subscribe to our Film School For Marketers Podcast.
Second, leave us a review on iTunes or share the love with fellow marketers and sales professionals who could benefit from our content.
Lastly, have a question or idea for a future episode? Let us know!
Free Assessment:
How does your sales & marketing measure up?
Take this free, 5-minute assessment and learn what you can start doing today to boost traffic, leads, and sales.