Subscribe
Join 40,000+ sales and marketing pros who receive our weekly newsletter.
Get the most relevant, actionable digital sales and marketing insights you need to make smarter decisions faster... all in under five minutes.
Thanks, stay tuned for our upcoming edition.
You can now manage your tasks with the HubSpot mobile app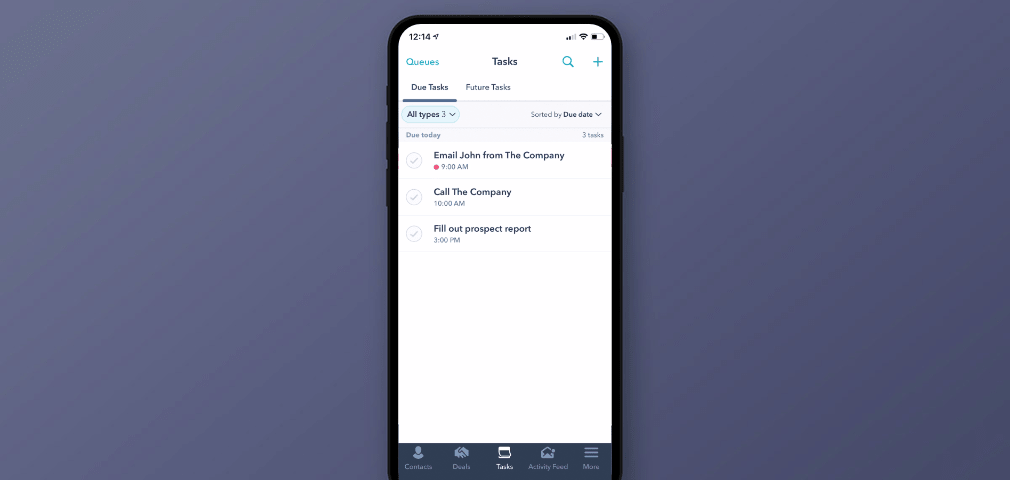 HubSpot is constantly improving its mobile app to make it more useful for all of its marketing and sales users. The latest update finally allows users to manage their tasks directly from the app.
This is big news for and sales reps who use HubSpot to keep track of their day to day tasks and activity. The update not only brings tasks to the HubSpot app for the first time, but there are also some very intuitive features to keep you organized.
Using the updated HubSpot mobile app
Managing your tasks is no longer limited to the desktop version of HubSpot for all users after the newest app update was released on February 17th.
The update adds a new task section in your main navigation bar at the bottom of the app. This now allows you to see your due tasks and future tasks right away. Along with the new tab, you can also easily filter your tasks by task type, the due date, or if the task is marked as a priority.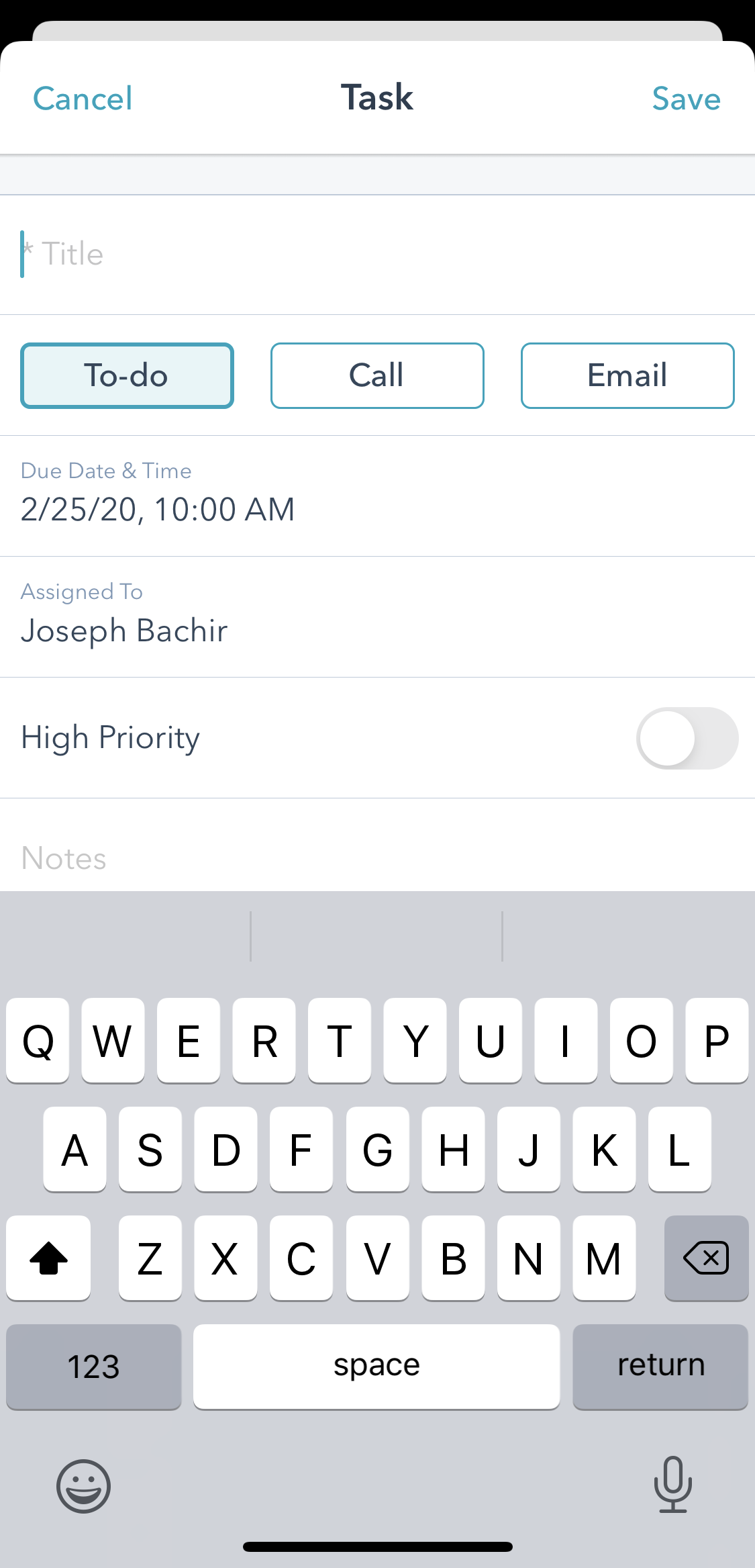 You also now have the option to switch between the different task queues you have set up in HubSpot — or search for any task with the search icon provided in the top right corner.
For example, if you want to focus on your task queue specifically for prospecting, or just for a specific quarter, you have the ability to easily due so.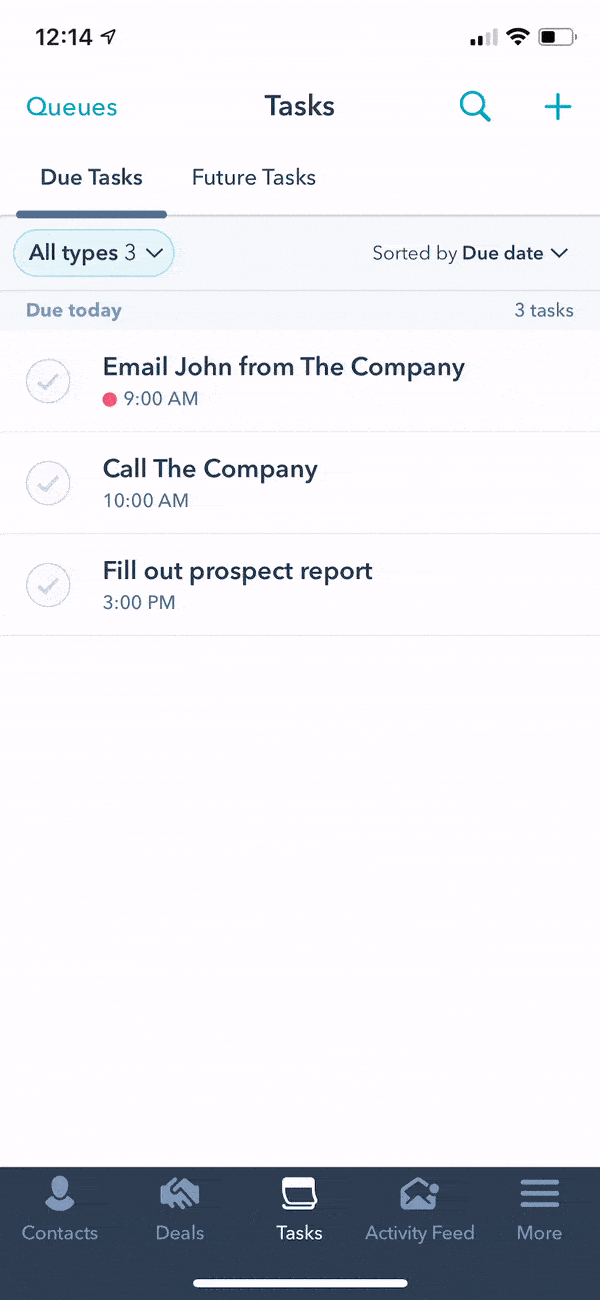 Finally, you will also be able to create tasks on the go with the app. This includes selecting the task type, when it is due, who it is assigned to, and all of your other typical task options.
Taking advantage of tasks on the go
For sales reps who use the app on the go, this is a great way to stay on top of your tasks. You no longer have to wait to get back to the office to set a task for yourself or others, or to complete what you have already worked on that day.
You'll also be able to plan out your day faster when you are on the go without having to boot up the desktop version of HubSpot, making you more efficient and less reliant on having to be on your computer to stay organized.
The update is also great for teams that have yet to migrate to the app due to the lack of features and organization around tasks. This update makes it easy to navigate your way through tasks and can help your team stay up to date with their top priorities without spending a lot of time navigating through the clutter.
However, the app still leaves something to be desired
Many will argue (myself included) that the app still has a long way to go. The business card reader makes it difficult to use due to the lack of customization when adding a new contact, lists are nonexistent, and you are still not able to post on any social networks.
However, with each new update to the HubSpot mobile app, the more useful it becomes for HubSpot customers.
This update can make a big difference for your team if they are living off of HubSpot tasks. Make sure to update or download the app on iOS or Android to get the newest task feature!
Free Assessment:
How does your sales & marketing measure up?
Take this free, 5-minute assessment and learn what you can start doing today to boost traffic, leads, and sales.