Subscribe
Join 40,000+ sales and marketing pros who receive our weekly newsletter.
Get the most relevant, actionable digital sales and marketing insights you need to make smarter decisions faster... all in under five minutes.
Thanks, stay tuned for our upcoming edition.
The Selling 7: How to Make an Amazing 80% Video to Speed Up Your First Sales Call (+Examples)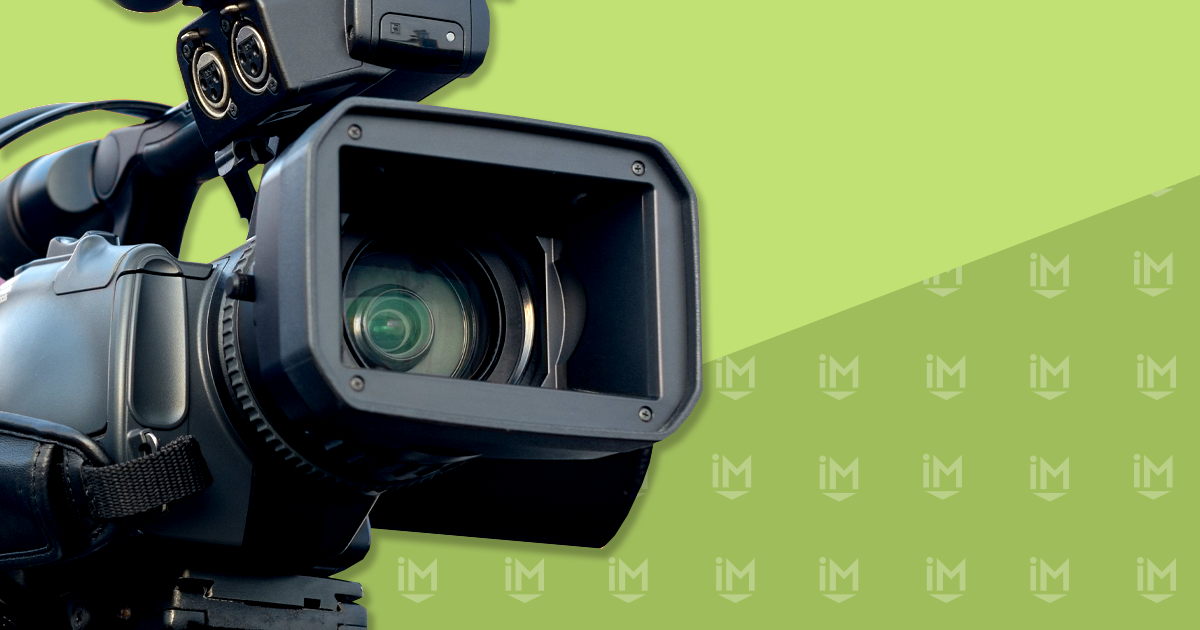 Think of all the questions your sales team is typically asked during the first sales appointment. How many are usually the same?
We've polled hundreds of companies, and the results are fairly unanimous: Sales is answering the same old questions on almost every first call. In fact, most say that 80% of those questions are the same every single time.
This begs the question, if we know what the questions are, why are we waiting to answer them?
What would happen if you could answer those questions before the first sales appointment? Would the call be shorter? Would the prospect be more excited? Would they trust you even more?
Enter what we refer to as the 80% video. In this article, I'm going to:
Detail what an 80% video is

Show you our tried-and-true process for a great 80% video

Show you some great examples

Discuss some of the most common mistakes I, unfortunately, see many make with this type of video
What is an 80% Video?
By definition, an 80% video is a sales video that answers the top 7-10 questions almost every prospect asks. The video is assigned to new prospects to watch before you get down to business.
(It's also one of what we call The Selling 7, the seven types of marketing and sales videos that will most successfully help generate more leads and sales for your business.)
The major outcome of it is a shortened sales cycle and a more trusting relationship between you and your prospect.
How to make an effective 80% video
Before we continue, please note that the language I use to describe this process is tailored to an organization that is service/product based, for-profit, and has a sales team with multiple members.
Your sales process may be different from what I describe. You might not have a sales team. You might have a product that doesn't follow a conventional sales process. But, the principles still apply.
If you have prospects of any sort, they have questions. The 80% video and the process proposed can be reworked and work well for you. I promise.
Let me give you a simple exercise that, if followed properly, will help you determine exactly how to get started with a video project such as this.
Step 1: Get the sales team together
Yes, your friends on the sales team must be involved in this process.
They are the ones having conversations with your prospects every day. They know the questions prospects are asking and, frankly, they are going to be the ones using this video.
In addition to the sales representatives, you might include sales support members, business development reps, and sales development reps amongst others.
Step 2: Ask them these simple questions
"During your first sales appointments, is it fair to say that you're generally answering the same questions every time? What are some examples of those questions? The ones that make you go, "seriously, this question again?"
It's important to consider how to pose and/or answer these questions.
Notice we're specifying the first sales appointment. In many sales cycles, these are questions that are very common but come up much later in the cycle. For the purpose of this video, we need the first ones.
Also, note the specificity of these questions.
It's easy to think of the questions that we hope they ask us and therefore allow us to look great, but that isn't always reality.
We need to know what prospects actually want to know so that we can be prepared to answer their questions before they are even raised. Anticipating these questions builds trust and shows that we really know our business and the prospect's concerns inside and out.
No matter how uncomfortable we are answering questions like, "how much does this cost?" or "are there any downsides to this product/service?" we must address them. Our answers will be an educational opportunity for our prospects.
Remember, this video is the beginning of your relationship, and building trust at this stage will only strengthen the bond your prospect has with you. Make it count.
Step 3: Make a list of the questions and prioritize them
You'll likely find that many of the common questions you come up with are exactly the same.
This, after all, is why it's called the 80% video. They should be the most common and therefore many of your sales team members will come up with the same ones.
Conversely, I have seen cases where the questions are quite scattered.
This could be for a number of reasons which I'll specify below, but for now, come to a consensus on the true top 7-10 questions.
At this point, you may be asking yourself "how exactly should I prioritize a list that could be quite lengthy?"
I'm glad you asked. :-)
At the risk of sounding redundant, the 80% video will serve two purposes:
To shorten your sales cycle and produce higher quality sales conversations.
To allow your prospects to see, hear, and know the sales representative they are going to be working with.
An easy way to prioritize these questions and answers is to consider what is going to be most helpful for your prospect to know ahead of time.
For example, you might end up with four cost-related questions. Is it possible that you could address all four in a segment titled "How Much Does It Cost to Work with Our Company?"
Quick aside: You may have multiple market segments that have different questions. That's totally fine. It just means that you might consider having multiple 80% videos for each segment, or you simply wait to address those questions later. It's a decision you'll have to make for yourself.
Step 4: Outline the answers together
Once you've narrowed down the questions, it's time to develop the answers. It's important to keep everyone involved in this next step.
Although each sales representative will have their own 80% video (more on that in a second), if you don't first outline your answers together, chaos ensues.
OK, maybe that's a little dramatic, but consider the outcome if you don't outline the answers together.
Is it possible that every salesperson would answer the question in a totally different way? How might that affect customer expectations?
Also, if you don't tackle this as a group, is it possible that you won't get full participation and, in turn, lengthen the process of getting these videos made?
Don't worry about writing an entire script for every question. Actually, please don't do that.
You should allow each representative to state things in their own words, but outline the points you want to hit for each question.
This might look something like this:
"How Much Does it Cost to work with your Company?
"It Depends" on the following items:

Length of Contract
Scope of Work
Company Size
Now, each representative can talk about the same points regarding cost but do so in their own words.
Step 5: Have each sales rep answer these on video
Now that you've assembled all the necessary elements, it's time to film.
You may be thinking, "wow, that sounds like a lot of work, getting everyone to make one of these."
And yes, you're right, however, in our experience, this is well worth the time.
Allowing prospects to see, hear, and know us early on is the greatest attribute of using video in sales.
It is arguably the most effective way to build trust with prospects before you meet them. That's why if the person who is answering these questions and therefore educating the viewer in the video is the same person they'll be working with, you're hitting a trust home run.
Schedule appropriate time (shouldn't take more than an hour) with each sales team member, review the questions and script outlines, and then simply film their responses.
However, recording a video for everyone might not always be an option. In that case, here is what we recommend.
If the above is not possible, there is literally no feasible way to make it happen, then make a universal version that answers the questions and simply have each sales rep send it along with a 1:1 video.
This will allow you to at least let the prospect hear and know you even though you aren't the one educating them.
Again, not the most effective option, but it will work in a pinch.
Note: An easy framework to follow to ensure you get everything you need you for an effective video is "The Video 6." This will help you format your video to best be digested.
So, what does a great 80% video actually look like?
The following are real examples of 80% videos from IMPACT clients and others.
They may not look or sound the way that you would make yours but have accomplished the variety of benefits we've discussed for these companies:
A shortened sales cycle
Trust building communication
A more educated prospect
Keep in mind that given the very nature of how these are used in sales creates a variety of ways to address questions, position the video, and communicate within them.
Anderson Trucking Service's (ATS) "5 things to consider when looking for a new trucking company to work with"
This example is not service-focused, but on hiring, but it still gets all of the basics right:
Addresses the top-asked questions about working at the company
Has a team member addressing them
Uses b-roll to aid its messages
Ends with a call-to-action
Sheffield Metal takes a more conventional approach using this 80% video to address concerns about one of the products it sells, metal roofs. They do a great job:
Creating the illusion of a face-to-face conversation (with the expert speaking directly to the camera)
Making use of section headers to separate questions
Visualizing what they're discussing with b-roll
What they did well:
Humanized with a human story and message
Had a team member speaking directly to the viewer
Included b-roll to visualize what was being discussed at the time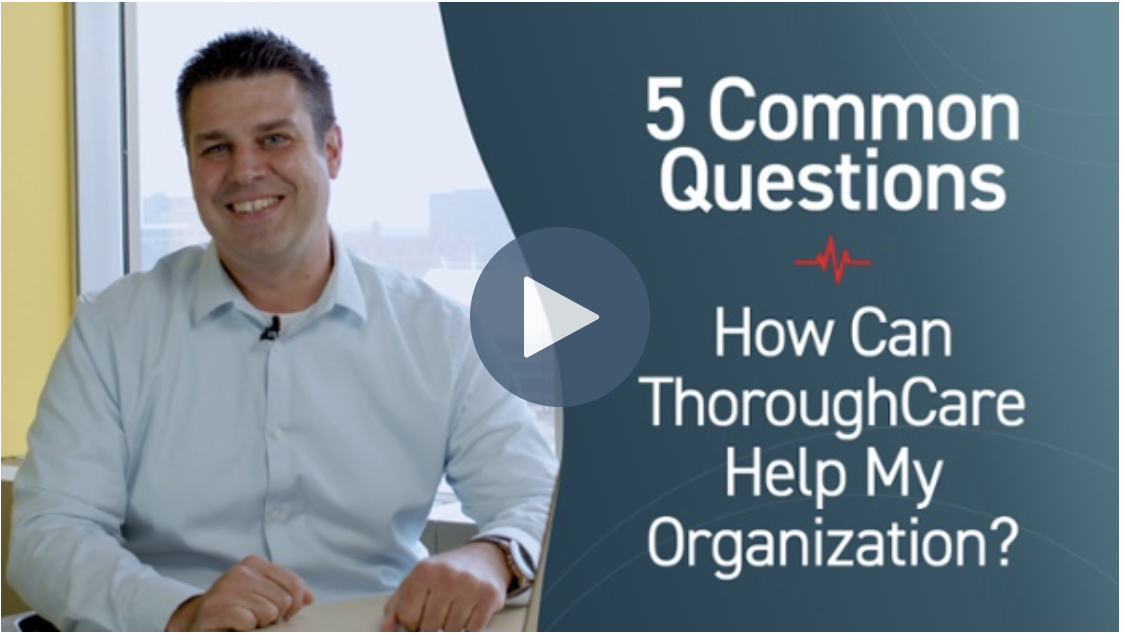 Healthcare software company and IMPACT client ThoroughCare uses its 80% video on its "about us" page to clear up common questions right off the bat. They:
Introduce you to members of their team
Set expectations for the video upfront
Use headers to break up the content effectively
Berry Insurance: "Everything YOU Need To Know: Massachusetts Auto Insurance"
In this example, Berry Insurance answers the top 7 questions they receive. What did they do well?
Introduce you to members of their team
Make use of YouTube time stamps to make it easier for the viewer to jump to the answer they need
Use animation and text to aid messages
Common mistakes that will make your 80% video fail
As a team, we've reviewed dozens of 80% videos at this point and know what the common pitfalls can be.
If you want to nail yours on the first go around and experience the best result, avoid these at all costs.
Not using the 80% video before the first sales appointment
This defeats the primary purpose of this video altogether.
Your 80% identifies and addresses the questions that you know are going to come up on this first initial appointment. By not sending the video out ahead of it, you lose the opportunity to shorten the sales cycle or build trust before you speak.
Using it as a video pitch deck
Don't get me wrong; you should be communicating value and you should state competitive differentiators, but the point of an 80% video is not to sell.
An 80% video is supposed to educate your prospect by giving them the facts. This helps not only qualify or disqualify themselves from moving forward, but also makes them better equipped to have a productive conversation should you meet.
Not coming from your sales team
It's important to let those who are on the front lines develop and create the content for your 80% video.
They know who they're talking to, what problems they have, how they make purchasing decisions, and the common objections that come up. Moreover, they're often the people a prospect will be speaking to or even working with down the line.
Have them create this video so they can start educating the audience and building that relationship even before they've actually met.
Not giving enough detail
Could it take you three minutes to answer your top questions? Sure.
Could it take 30 minutes? Absolutely.
There is one golden rule with content length: It should be as long as it takes to explain thoroughly without being excessive.
Your buyer doesn't want to make mistakes and they want to make an informed decision, so your 80% should address all of the obvious points that may enter their mind.
The last thing you want to do is to leave your prospect scratching their heads even harder after watching your video.
Remember, put your customers first in your sales videos
The 80% video can be one of the most effective pieces of video content your sales team is using if done properly. In fact, it's been, for us and our clients, one of the major elements of a successful video for sales strategy.
The funny thing is, it's not revolutionary.
It's simply integrating something that we all know. Consumers buy from companies they know, like, and trust. Not to mention, the shorter our sales cycle can be, the better. In many cases, this means you can sell more, have a lower cost per acquisition, and in some cases even a lower churn rate.
These benefits are earned simply by obsessing over customer questions, and not letting anything stand in the way of earning your prospect's trust.
Want to learn more about 80% videos and The Selling 7 in general? Check out our IMPACT+ course "Crafting 'The Selling 7' Videos that Convert."
Free Assessment:
How does your sales & marketing measure up?
Take this free, 5-minute assessment and learn what you can start doing today to boost traffic, leads, and sales.