Sales tips: 5 ways to stop wasting time with bad-fit prospects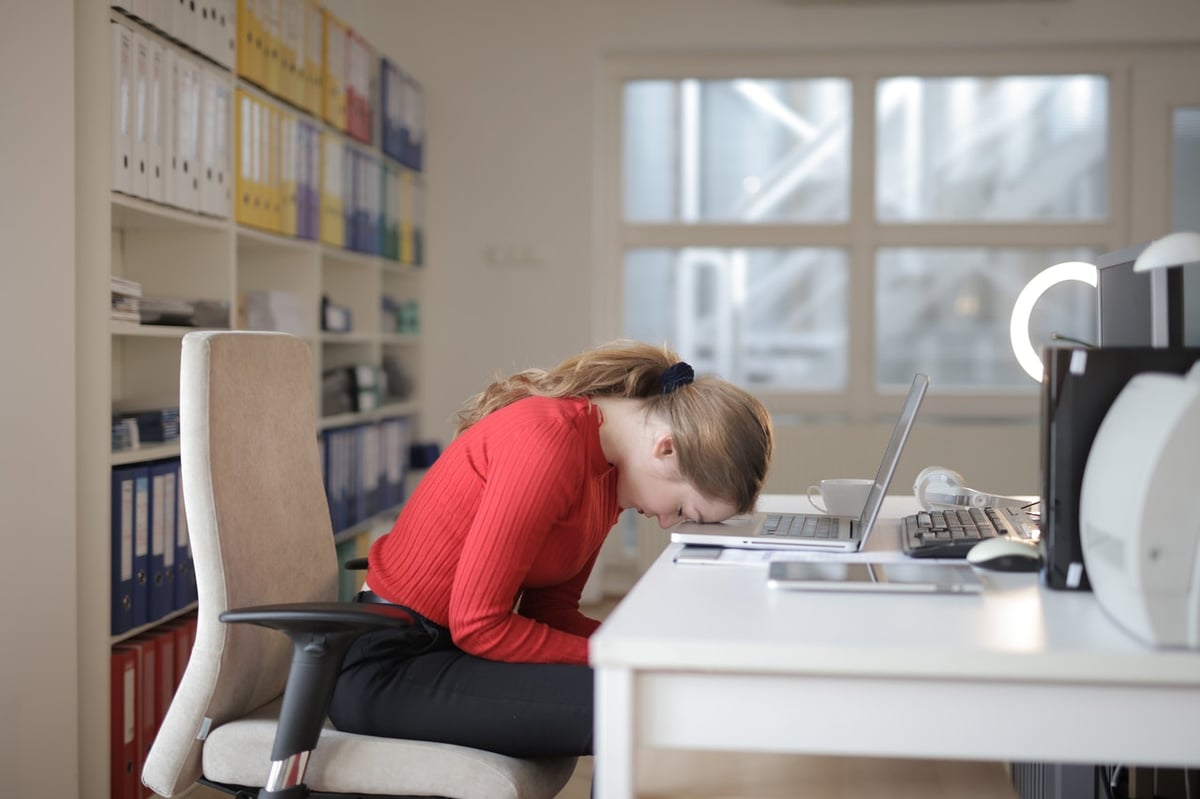 Spending less time trying to close deals with bad-fit prospects means not trying to sell to them in the first place. However, to do so, sales leaders must provide and communicate a framework of the ideal and not-ideal customer.
To bring more context to why this is important, let me walk you through the impact of closing deals with bad-fit prospects.
Why bad-fits are bad news
The cost of dealing with bad-fit prospects impacts both the customer and the company because when expectations from both sides aren't met, it leaves each party unsatisfied and causes financial loss.
Customer dissatisfaction manifests itself into ambiguous relationships which becomes a point of contention between the client and the customer. Ambiguity creates tension, which leads to frustration for both parties. That frustrated feeling translates into bad reviews.
According to Josh Bernoff in the Harvard Business Review, 83% of buyers trust the word of a friend. Perhaps even more interesting is the number who trust consumer reviews by people they never met. Bad fit customers yield negative reviews, which ripple out far beyond that one person.
Considering this buyer behavior, reviews in this day and age can make or break a business.
Being that bad-fit customers are most likely to leave negative reviews, they should be avoided. Furthermore, they are likely to drain energy and resources from your team, which can put a strain on other relationships.
5 ways to avoid bad-fit prospects
Each business could define "bad-fit prospects" in their own way, but for the sake of this article, I will use this definition: A prospect is considered a bad fit when what your company offers doesn't solve their problems.
With that in mind, here are ways you can avoid working with bad-fits in the first place.
1. Know your ideal customer
If we know our ideal customers, we also know who is not our customer; to get started, you can use a Google sheet or a piece of paper and map out a draft of your ideal customer.
Make a two-column list; one column describes good fit customers and the other is for bad-fit customers. The columns should also include short reasons why they are or are not a fit.
This exercise allows us to visually see who our customers are and why they are a fit. Listing it out in black and white allows us to articulate who our customer is.
At the end of this exercise, you will have two columns that describe your best fit and your bad-fit customers. You now may want to bring in your colleagues to hash this out further.
Questions to ask may be:
Is the criteria of what an ideal fit customer vs a bad fit customer agreed upon?
Why are each a fit or not a fit? What is the difference?
What is the number of customers that are an ideal fit vs bad fit that we are currently servicing in the company?
What is the revenue or sale size of those that are an ideal fit vs a bad fit?
What is the cost to service the ideal fit vs a bad fit?
At this stage, you probably want to get out your sticky notes and poster boards and take time to collect all the data points that are important to the business.
Identifying the best primary customer for your company involves assessing each group of customers along three dimensions:
Perspective
Capabilities
Profit potential
After this exercise, leadership, sales, and marketing teams should agree on their criteria.
Finally, you should set up processes for identifying the needs, wants, desires of your ideal customers — as well as set up a process for bad-fit customers to self-select out of the sales process on their own.
2. Examine your sales process
A well-defined sales process helps facilitate accountability for your sales team by clearly stating what should happen along the way for a prospect to become a customer (and hopefully a repeat customer). All those little steps along the way are the sales process.
Sales, marketing, and leadership must collaborate to describe all the things they do at the different stages of the sales process.
Listing out the steps and discussing them with the sales, marketing, customer service, and leadership makes it easy to determine where issues are arising so you can correct them.
Start at the top and end at the bottom of the funnel and find out what can be improved.
3. Disqualify bad-fit prospects early on in the sales process using a self-selection tool on your website
Harness technology that gives customers the power to learn and self-select the best fit solution that your company currently offers.
(Check out these examples of self-selection in action: Trugreen, Affordable Lawn Care, CarMax and Wix.com.)
All of these sites give the customer control of what product and or services meet their needs. If the customer doesn't find the right service or combination of services, they opt-out.
4. Implement lead scoring in your sales process
Lead qualification measures and predicts lead quality based on metrics that predict if they are an ideal customer or not.
To do this, use the information you've already collected about your ideal and non-ideal customers.
To integrated marketing and sales with lead qualification, you'll need to understand the difference between a marketing qualified lead (MQLs) and sales qualified lead (SQLs).
MQL: A marketing qualified lead has engaged with your company through one of your inbound marketing channels such as website content. That interaction, reading a blog or downloading a white paper, shows that they are a valued lead but not necessarily sales-ready yet.
SQL: A sales qualified lead has taken specific actions such as filling out a contact us form or interacting with your self-selection tool or taking another action you've defined as making them sales-ready. When a lead is identified as an SQL your sales team can be confident that the leads are not bad leads.
Putting lead scoring processes in place allows the sales teams to become more efficient and effective in the time they spend with potential customers. Knowing, at the minimum, the leads they are talking to are those that meet the minimum requirements of becoming a potential customer lets them know they're spending their time wisely.
5. Create content that educates bad-fit prospects to choose to opt out
Using content to qualify the customer before they speak to a sales representative will mitigate bad-fit leads coming into your CRM, thus decreasing time spent on a lead by a sales representative.
Harvard Business Review confirms what IMPACTs partner Marcus Sheridan likes to say, "We are all in the business of trust."
A proven method to build trust is to use the They Ask, You Answer methodology to create the content pieces that are proven to impact your company's bottom line directly. We call these topics the "Big 5".
Big 5 content pieces to focus on are cost, problems, comparisons, "best of" lists, and reviews.
By educating our prospects by addressing their questions, fears, and concerns, we build trust. And it also educates the customer, enabling them to take action when and if they feel they are a fit. In essence we are letting the customer have control over their buying process.
The more transparent we can be about our products and services, the more easily bad-fit prospects can opt out, knowing our offerings are not right for them.
Thus, make sure your forms ask questions that give you more information than just a name and email address. Thus, when a potential customer answers negatively, those leads automatically get disqualified and your sales team hasn't had to take any time vetting a disqualified lead.
Don't waste time on bad-fit prospects
Spending less time trying to close deals with bad-fit prospects starts by knowing who is who is not your ideal customer. This information needs to be translated into a sales process that qualifies or disqualifies the customer before they enter your system.
To do this successfully requires leadership, sales, and marketing leaders to be aligned and on the same page. Each step along the sales process is another opportunity to weed out bad-fit prospects.
In doing these steps, you set your team and company up for success.
Free Assessment:
How does your inbound marketing measure up?
Take this free, 5-minute assessment and learn what you can start doing today to boost traffic, leads, and sales.
Get Started
Free Assessment:
How does your inbound marketing measure up?
Take this free, 5-minute assessment and learn what you can start doing today to boost traffic, leads, and sales.
Published on October 8, 2020