4 Content Marketing Frameworks To Add Structure to Your Strategy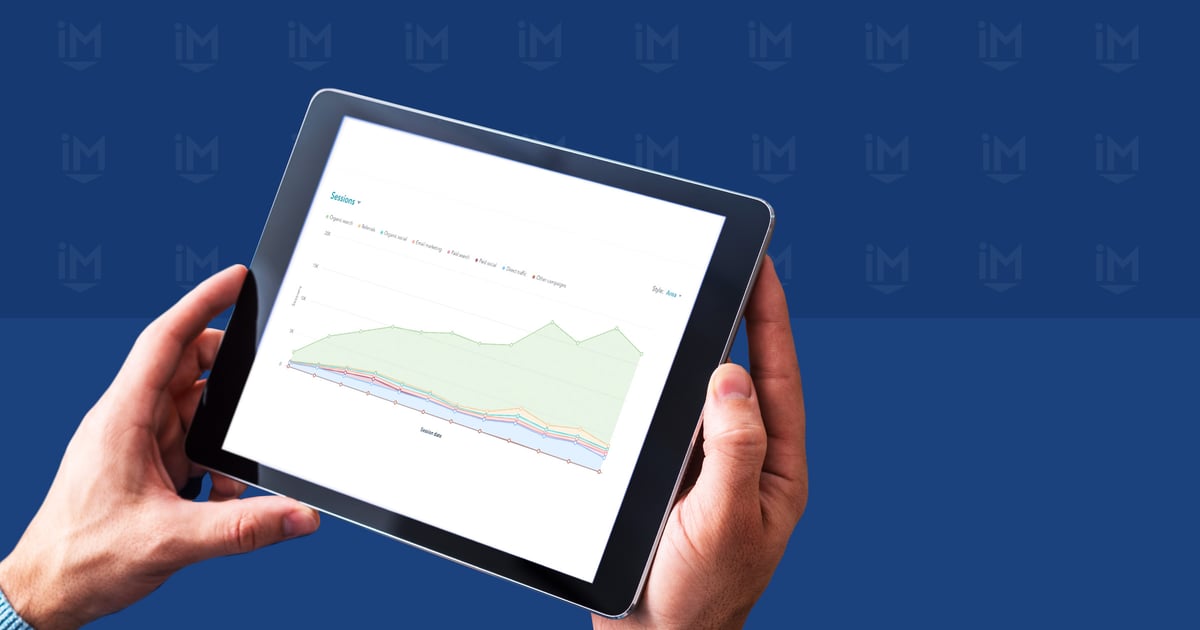 It's easy to see the appeal of content marketing: If you produce the right articles, videos, podcasts, and reports, among other things, potential customers will find them and find their way to your website to buy.
If done right, content marketing can help a business bring in leads, close sales, and save money at the same time.
The challenge many businesses face, however, is turning the idea of content marketing into an actual strategy that's repeatable and effective.
So, what happens if you have a goal but no strategy?
Many companies get started with content marketing and quickly lose their momentum, unsure of which topics to cover and what their target audience is actually looking for.
Think of it like a New Year's resolution. You have a goal: Get in shape. But you need a strategy — a way to get there. So, you join a gym and get on a treadmill.
All over the country, gyms fill up in January, full of people going all-in on their New Year's resolutions. But what happens come February? Gyms look like ghost towns again.
Because when you start without a plan, you don't really know where to start — and you don't know how to prepare for long-term success.
Enter content marketing frameworks.
Just like a workout plan or a course of study, a content marketing framework gives you structure and guidance so you can develop a content marketing strategy that drives qualified traffic, generates leads, and can close deals long-term.
Below, I'll cover:
Why you need a content marketing framework
Overviews of a few frameworks to choose from
A reminder of where you can always find content marketing inspiration
Why you need a content marketing framework
The primary goal of your content marketing should be to deliver content that educates your customers.
Your potential buyers are out there. They're typing questions into Google. They're scrolling social media. They might not yet be aware of you or what you sell, but with the right content strategy, you can put your message in front of them at the right time.
To produce relevant, valuable, and engaging content, you need to know:
what they're searching.
what they're struggling with.
what they're looking for.
You don't want your team to just throw stuff on the web, hoping it will stick. A content framework can help uncover topics and keep you on track.
If you're in it for the long haul — and remember, content marketing is a long game — a framework can be the plan that will get you there.
Find the framework that works for you
Now, in full disclosure, I need to mention that we at IMPACT lead clients through a particular sales and marketing framework called They Ask, You Answer.
It's one of the ones listed below. They Ask, You Answer has been used by thousands of businesses around the world to drive traffic, generate leads, and improve close rates.
But this is not a sales pitch for the framework we preach. Rather, this article is meant to equip you and your team to build a successful content marketing strategy. A framework will help you do that — whether you use They Ask, You Answer, or another one.
4 content marketing frameworks to structure and guide your strategy
With that, let's dive into some useful frameworks you can use to create content that resonates with your audience.
You might find one that's perfect for you — or you might take aspects of each and put them together to get what you need.
1. The Hedgehog Concept
Anyone familiar with Jim Collin's famous book, Good to Great, will recognize this framework immediately.
The idea of the hedgehog concept is to find the one thing that you're really good at and put all your focus there. As the saying goes, don't try to be a jack-of-all-trades. Instead, be a master of one.
So, how does this apply to content marketing?
David Fallarme from Buffer explains it with these handy graphics.
First off, here's the hedgehog concept itself:
It's the classic Venn diagram. If you can find the place where what you are passionate about, what drives your economic engine, and what you can be the best in the world at overlap, you've found your hedgehog — exactly what you can do better than the rest.
Here's how the Buffer team applies the hedgehog concept to content marketing:
So rather than writing about a wide variety of topics that only connect to your core business obliquely, you can focus on topics that:
You like writing about
You have insight and information about
Drive leads to your business
That way, the traffic that does come to your site is actually well-suited to your offerings. This sounds obvious, but many brands simply ignore the opportunities to drill down into promising niches.
2. The TOFU-MOFU-BOFU Framework
Sales and marketing are often described using a funnel, which aligns with the buyer's journey.
As they progress further down the funnel, towards a purchase, the funnel becomes more narrow, and the group becomes smaller. For example, say 1,000 people come to your website (top of the funnel), 100 become leads (middle), and 10 buy (bottom).
As these buyers enter different stages of the buyer's journey, they're looking for different kinds of content.
Early-stage buyers, at the top of or just entering the sales funnel (TOFU = TOp of the FUnnel), are just starting to consider their options. They're looking for general content that entertains them, informs them, and answers their questions.

Think: blog articles, podcasts, and the like.

Contrast that with late-stage or BOttom-of-the-FUnnel (BOFU) buyers. If someone is in the final stages of a purchase decision, they're looking for different kinds of content. They want case studies and customer testimonials.
A good strategy will have you producing different content formats to resonate with leads at different stages of their buyer's journey, helping move them down to the next stage, closer to making a purchase.
This graphic from Tarika illustrates the different content needs across the buyer's journey.
A good content strategy will provide content to customers at every stage.
3. Content Marketing Institute: Content Operations Framework
Content Marketing Institute is a well-regarded organization that publishes how-tos and thought leadership on a variety of digital marketing topics.
Their Content Operations Framework breaks down the impediments that hold you back from producing incredible content.
Note: This framework is more about long-term success than it is filling your calendar with content topics. But the key to success that lasts is building a repeatable structure.
They lay their framework out in seven steps:
Articulate the purpose of content: In other words, Why are we doing this? What is your mission and vision for your content marketing initiative?
Define the content mission: What are we hoping to achieve? Are you looking for brand awareness, sales enablement, or lead conversions?
Monitor core objectives and results: Are we achieving what we want to achieve? Without regular measurement, you can't be sure.
Build and organize your team: Who's doing what? You don't want to pile content creation onto someone's already full plate. Make sure roles are clear and well-defined, and that capacity is realistic.
Formalize a hierarchy: Who approves what? Who gets final say? You'll need to give people autonomy while also having a structure for approval when necessary.
Create processes and workflows: How does work actually get done? Once you know who does what, you can determine bandwidth, meeting cadence, and more.
Get the right technology in the hands of those who need it: Find the tools and use them well. Make sure your tech stack is well-suited to your needs. Avoid

overpaying for features you don't need

.
While this framework will not tell you what to write or how to write it, it will provide structure and processes that are critical to long-term success.
4. They Ask, You Answer
Marcus Sheridan developed They Ask, You Answer after he saved his pool company from failure during the Great Recession.
The strategy was simple: If a customer asked a question, he would answer it on his company's website. He never let himself off the hook, even if the questions touched a nerve. Because customers asked about price (which they did a lot) or asked about his competition (which they also did a lot), Marcus provided a thorough, transparent, unbiased answer to each question.
If the customer asked, he would answer.
At the core of They Ask, You Answer are what Marcus called The Big 5: Five topics that every company needs to cover thoroughly and honestly on their website:
Price: Explain the cost of everything you sell, including the factors that make that number go up and down.
'Best of' lists: Give your buyers lists of the top options they should consider when making a purchase.
Reviews: Provide expert reviews of everything related to what you sell — even if you don't directly sell it yourself.
Problems: Openly address the drawbacks of your products or services. Explain who is (and is not) a good fit to buy from you.
Comparisons: Offer head-to-head comparisons to help buyers make an informed decision.
Together, these topics form the foundation of a content marketing framework that can build trust and ultimately build a strong connection with your intended audience.
Today, businesses around the world use They Ask, You Answer to create content that can be used in the sales process and to attract qualified traffic through search engines.
For an example of They Ask, You Answer in action, check out this case study from IMPACT client, Massachusetts-based Berry Insurance:
Creating content within a framework
All too often, a business will get started with content marketing without a clear vision for long-term success. As a result, they either don't know how to get started or start fast and peter out. After a few months, they don't know what to write about, how to write it, or how to organize it on their website.
A framework is not a limitation. What I've described above still offers you tons of flexibility to adapt to your unique audience and needs.
What a content marketing framework does offer you is a proven way to use content to connect with potential customers — wherever they are in their buyer's journey.
Choose a framework that you think gives you the best chance to get found by your intended audience.
And then stick to it.
Content marketing is often a long game. Set yourself up for long-term success with the right framework — and the determination to stick with it. Track metrics so you can gauge performance. Then, you can adapt as necessary.
If you're feeling stuck, head over to our learning platform, IMPACT+, and take our course called "Your Role as a Content Manager." In it, content marketing expert Kevin Philips walks you through how you can build the structures you need to deliver the results you want.
Free Assessment:
How does your sales & marketing measure up?
Take this free, 5-minute assessment and learn what you can start doing today to boost traffic, leads, and sales.