What does content training look like at IMPACT?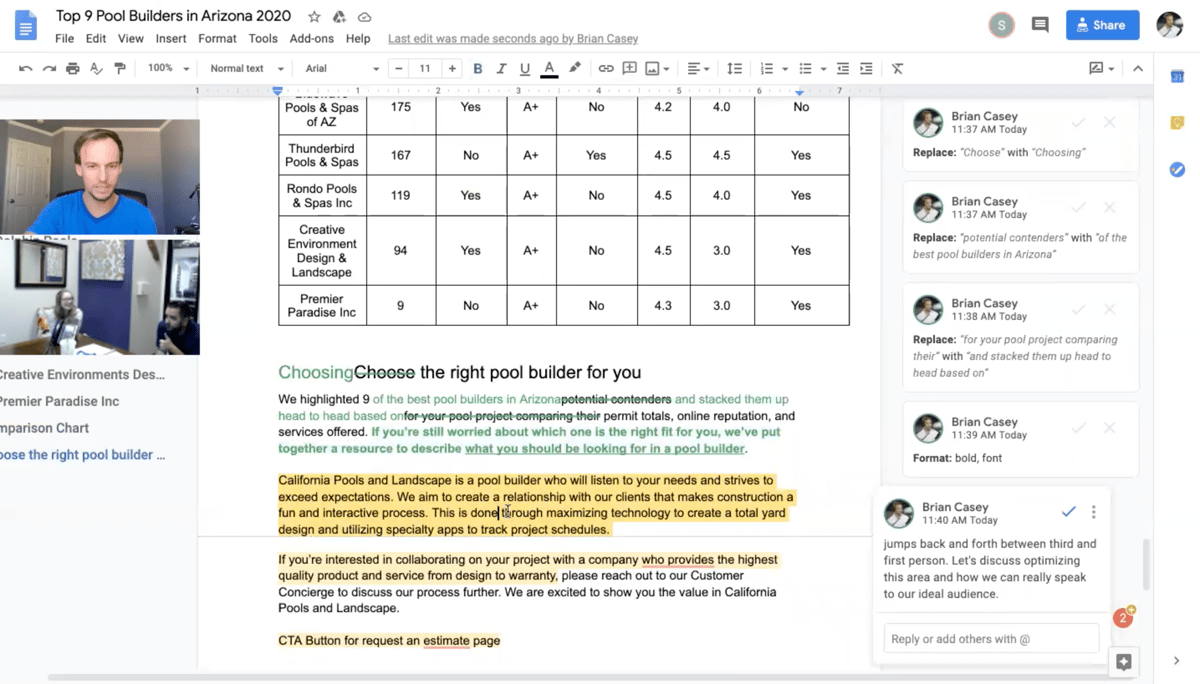 So, you believe wholeheartedly in the value of insourcing your content over outsourcing.

You've also become obsessed with answering your prospect and client questions through content, but you only know so much about blogging and SEO best practices. Also, as much as you're ready to hit the gas on content production, you aren't quite sure where to start or how to guarantee the content you plan to produce will be effective.

Does any of the above sound familiar?
If so, know you're not alone. We've heard these concerns from countless clients who are excited to get started with creating content that drives revenue but need the guidance to start off on the right foot.

That's where content training comes into play. Our team of content marketing professionals will work with your team to teach you the skills, habits, and processes to create revenue driving content on your own.

This article will guide you through what content training is, what it isn't, and what it takes to see success. By the end, you'll have a good idea if content training will be a good fit for your organization.

What is IMPACT content training?
When you start one of our Digital Sales & Marketing Mastery packages, you'll begin working with a coach. This coach is the one person at IMPACT with who you collaborate with to prioritize your digital sales and marketing initiatives, map action plans to achieve them, and tackle any obstacle holding your team back.

Once you've agreed on your plan of action, you'll determine what need specialized training you'll need to accomplish your goals. Content training is one of the many specialty training paths your team has access to leverage on your road to digital sales and marketing mastery.

Here at IMPACT, our content training services — which are a strategic blend of training, hands-on coaching of inbound content best practices, and a safe place for sharing ideas — were designed specifically to address those challenges.

Using the age-old "teach a person to fish, and you feed them for a lifetime" philosophy, we work as a team to give you the skills and knowledge you need to be successful curating and managing content on your own.

Consider a content trainer a multifaceted expert who serves as a content coach, therapist, editor, SEO guru, and personal mentor.

You're probably saying something like "That sounds great, I think. But I also have no idea what that'll actually look like in practice."
What does content training look like?
Typically content training, where we focus on written content like articles and website copy, is one of the first specialty training paths that a digital sales and marketing coach will recommend to establish the foundation for being the most trusted voices in your space.

It is a specialized program centered around customized on-the-job training for in-house content managers.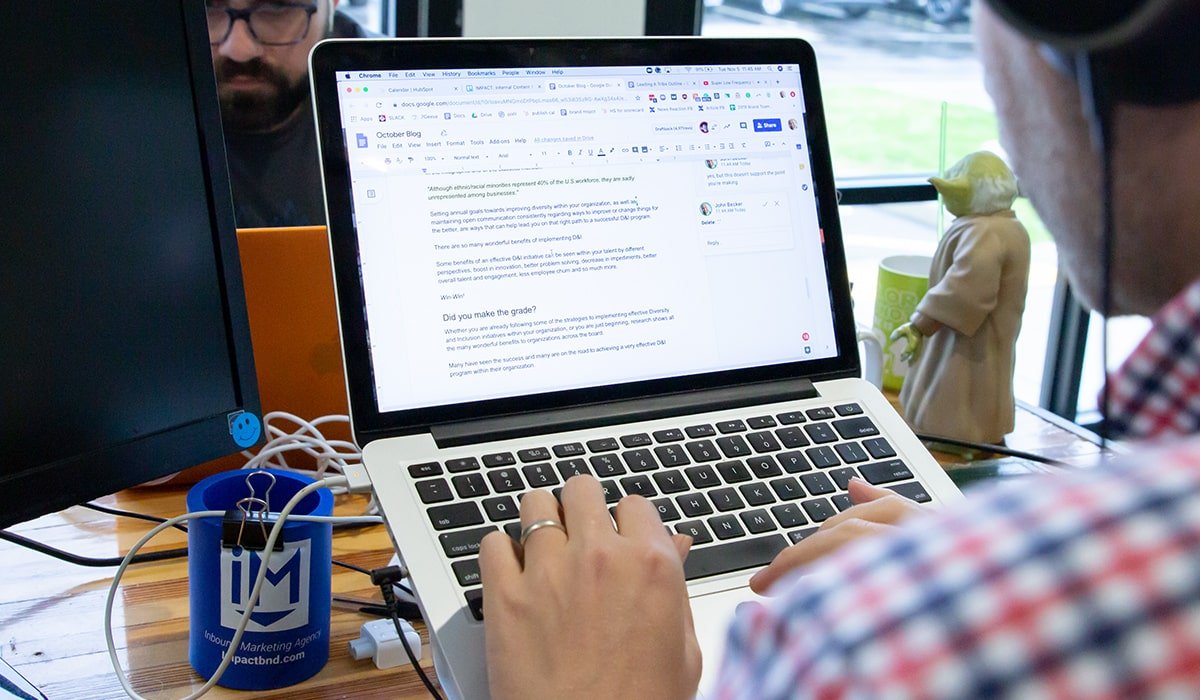 Through weekly or bi-weekly virtual training, content review, and personalized coaching, your content manager will learn how to strategize, plan, and create content that will help your bottom line.

You'll work with a dedicated content trainer to build the skills and processes that will enable you to successfully write and publish content every week that will help your sales team close more deals faster.
Instead of guessing what type of content might drive traffic, leads, and sales during this time, you'll work with an expert who has seen what works and guided clients to these results.
🔎 Related: How Bill Ragan Roofing Company doubled revenue after hiring and training a content manager

Here's a deeper look at what that looks like:
Regular virtual training

: You'll meet with a content trainer frequently, as often as every week. These sessions are structured to help your internal team meet your content-related goals, build and improve the skills that high-performing content managers have, and move you closer towards owning your content fully in-house.
Content review

: As you begin to produce sales-focused and They Ask, You Answer content, you want to make sure that content is optimized. Your content trainer will provide high-level guidance on the pieces of content you're creating. They'll make sure you're creating a great experience for your reader, that each article has a clearly defined purpose, and they are in-line with SEO and UX best practices.

Personalized content-specific coaching

: During and between virtual training sessions, you'll have access to your dedicated content trainer to answer relevant questions and to provide guidance.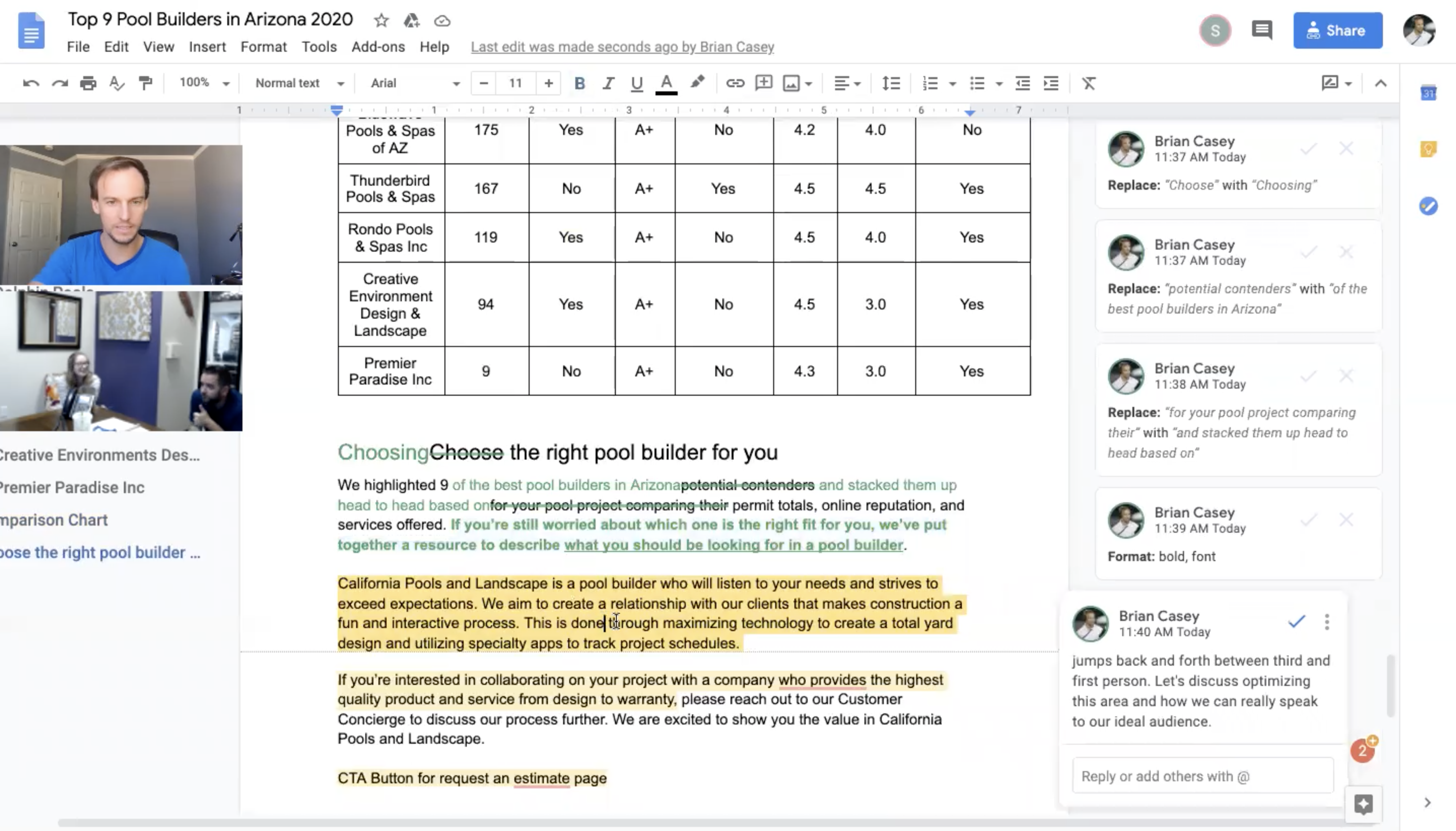 What should I not expect from content training?
That you're hiring a writer
Your IMPACT content trainer will never write content for you.

You have, or will have, one person in your organization to write content and/or manage written content. It's the single most important thing that you can do to see sales growth with your content marketing efforts.

Answer this simple question. When it comes to writing content that your sales team will find useful and effective, content that has the subject matter expertise - would you rather someone on your team be responsible or someone who's not on your team?

If you've worked with outsourced writers before the answer is clear and resounding. You've probably struggled with the fact that outsourced writers "don't get it" or that they just miss the mark in talking to your audience. They're great for getting content published, but it's rarely written with the expertise and voice that your company naturally has.

IMPACT content trainers know how to write to optimize for SEO, the user experience, and how to strategically approach every piece of content. What content trainers, and no other potential outsourced writer in the world, has is the ability to speak to your exact audience. This is why content trainers will guide you, but never write content for you.
An outsourced editor-in-chief
While your content trainer will be editing and reviewing what you write, they're not here to review written content for spelling and grammar errors, fact-check information, or make final decisions about which articles to publish.

If you've ever used an outsourced writer, you probably found yourself saying something like "They really don't understand what we do or what they're writing about." The best way to avoid this problem and never have it again is to have your content manager be self-sufficient.
🔎 Related: Insourcing Content vs. Outsourcing Content: Which Is Better for Marketing?

To see growth in traffic, leads, and sales, content managers need to truly own the quality and direction of content. This doesn't mean that your content trainer won't influence or help lead the way for success, but you will have the final word on your content.
That simply attending training sessions means success
Content training is not a magic fix it all solution. Between your virtual training sessions, your content manager will be tasked with a lot of work to do.

Content training is intentionally designed to build the skills and processes that we know are needed to see sales growth from content. This work could include writing articles, defining processes, or taking mastery courses in IMPACT+.

If nothing happens between virtual training sessions then you're not progressing closer to your organizational sales goals. There is no staying stagnant. You're either moving forward or backward.
What do case study content training clients have in common?

Content training isn't going to be a good fit for every company. From working with hundreds of clients, our content training team has put together this list of common characteristics of high-performing clients.
Working with a digital sales and marketing coach to provide strategic direction and content trainers for tactical guidance.

Dedicated in-house content manager that owns content creation and publication. This means they're not being pulled into multiple directions and can focus exclusively on content creation goals.

Consistently publishing three or more pieces of content every week.

Sales and marketing teams have a unified vision on the value and direction of content and the sales team is excited to use content in the sales process.

The content manager is a lifelong learner who enjoys writing.

Proactively takes what they learn to adapt and overcome on the path towards content marketing success.
Is IMPACT content training right for me?
Our content training team has been working with clients across every industry and seen success, but, as mentioned earlier, content training is not a good fit for every organization. Take a look below to figure out if content training will be worth the investment.
Content training is a good fit if:
You're willing to invest internally to build a sustainable process for creating sales-focused content.

Digital Sales & Marketing Mastery packages start at $8,500 per month

.

You have or will be hiring a full-time content manager.

Your sales team is willing to use content in the sales process.

Your company or industry relies on educating your prospects before they make a purchasing decision.

You want to build the skills and best practices in-house so you never have to rely on a third-party marketing agency again.
If you have all of these in place, content training is going to be a good fit for your organization.
Content training won't be a good fit if:
You want to work with an agency that will actually create content for you and your buyers.

You have segregated sales and marketing teams.

You have no single person internally to own content creation.

You don't have a well-established idea of who your ideal customer is, how to motivate them, and what they're interested in.
If you have even one of these that describe your organization, it'll be tough to see results with content training unless something changes. If this is the case, you're probably better off spending your money elsewhere.
Free Assessment:
How does your inbound marketing measure up?
Take this free, 5-minute assessment and learn what you can start doing today to boost traffic, leads, and sales.
Get Started
Free Assessment:
How does your inbound marketing measure up?
Take this free, 5-minute assessment and learn what you can start doing today to boost traffic, leads, and sales.
Published on February 24, 2021