Subscribe
Join 40,000+ sales and marketing pros who receive our weekly newsletter.
Get the most relevant, actionable digital sales and marketing insights you need to make smarter decisions faster... all in under five minutes.
Thanks, stay tuned for our upcoming edition.
What is the average email open rate?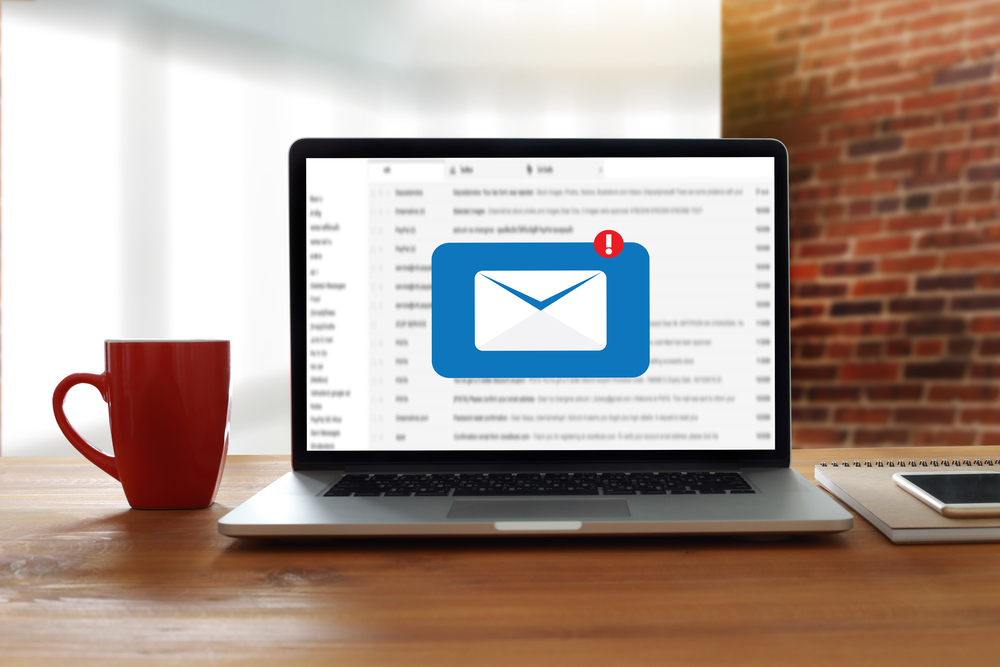 What is the average email open rate?
Although this can vary widely depending on your industry, the nature of the email, and a host of other factors, most researchers determine the average open rate for marketing emails to be between 20-25%.
When you click send on any marketing email, there are many metrics to track to evaluate its efficacy. In concert, all of these measurements attempt to paint a picture of who engaged with your email and how.
Among the most important statistics is open rate.
This number can vary widely depending on the type of email you're sending — and the audience to whom you're sending it — but there are industry averages and benchmarks you can use to evaluate how you measure up.
But first, we have to define our terms.
What is an open rate?
The simple answer is that your open rate is the percentage of recipients who have opened the email you sent them.
However, there are some factors that make this a bit more complex.
For instance, open rate is determined based only on delivered emails.
Let's say you send a marketing email to 1000 people, but several contacts in your database have defunct addresses (perhaps because they've switched jobs or the email was entered incorrectly), your email will "bounce" and never be delivered.
If you send 1000 emails but only 975 are actually delivered, your open rate would be calculated out of 975.
Additionally, there may also be a segment of emails for which delivery is never attempted at all.
Sometimes this is because delivery has been skipped in the past due to exclusion criteria — or because it has bounced during past attempts.
If you have an additional 25 of these, your open rate is based on 950 emails.
So, how many of those 950 people are going to open that email?
What is the average email open rate?
IMPACTers have written extensively about what marketers can do to increase email engagement, from crafting effective subject lines to how to best use images, but everything begins with an email being opened.
Mailchimp, a company that sends, literally, billions of emails per month for over a million clients, dug into the question of average open rate to produce and share specific insights.
Parsing its data, Mailchimp calculated the average email open rate across all industries to be 21.3%. In other words, for every 100 emails delivered, about 21 get opened.
In addition to its generalized conclusions, Mailchimp dug into its data and found that certain industries garnered higher open rates than others.
Government emails enjoy the highest open rate (28.7%). This makes sense, as people are likely to assume an email from the government to be important and timely.
By contrast, the vitamin and supplement industry saw the lowest open rate (15.03%).
Again, we can imagine people being less likely to open a promotional email offering discounts for calcium supplements, as important as they are.
SuperOffice, using a different data set and publishing its report in September of 2019, concluded a slightly higher average open rate, finding "the average open rate for email continues to improve year over year – albeit slowly – reaching 24.88% in 2018."
Campaign Monitor is another industry heavyweight who works with over a quarter-million businesses, from SMBs to the likes of Adidas, Unicef, and Showtime.
According to its Ultimate Email Marketing Benchmarks 2019 report, which "analyzed billions of emails sent across millions of campaigns sent through Campaign Monitor in 2018," the average open rate was lower than some other research suggests.
Across all industries, Campaign Monitor found the average open rate to be just 17.92%.
In terms of industry specifics, Campaign Monitor's researchers found that open rates were highest in the non-profit industry and lowest in retail.
Suffice it to say, different data sets and measurement practices will lead to different conclusions.
However, if we are to average the averages between the three studies discussed above, we would conclude an average open rate of 21.36%.
Now, it's important to note that this average isn't a guarantee. A host of factors can affect an email's open rate. Some of these include:
All of these will affect your open rate.
If you'd like a more general introduction to all sorts of measurable data relating to marketing email, start with this primer on the subject.
How to send the best email
Unlike mailers that will arrive at your prospect's residence, email is free to send.
Although you may pay for automation software, list hygiene services, data storage, and other related fees, email marketing is still a prominent marketing technique that often proves a prudent investment.
Even with open rates so low, you likely can expect an average return of $38 for every $1 you spend on email marketing, according to Constant Contact.
But don't abuse this medium. It is beholden upon any email marketer to commit to best practices.
You need to know your audience, segment your list for each email send, and make sure every element of each email (like those mentioned above) is catered to that specific audience.
When you do, your email is poised to be better received.
Ultimately, most email clients have the ability to send the appropriate, personalized emails to the right people at the right time. We are betraying our audience if we don't take advantage of this and keep their needs in mind at all times.
Email marketing in 2020 and beyond
Email is still important to many people across the world, so its use continues to evolve.
Unfortunately, just as our actual physical mailboxes, once the place of letters and personal communication, are now stuffed with flyers, junk mail, and the few bills we keep forgetting to switch to autopay — our email inboxes are no longer places where we communicate with loved ones.
Despite how guarded people are with their email addresses, most inboxes are not places of cherished or personal communication.
After all, when was the last time you received an email from a friend or family member?
For most people, email inboxes are transactional and commercial rather than meaningful and personal. We receive emailed calendar reminders, Amazon shipping updates, receipts from purchases, and promotional offers and other marketing materials.
And a lot of them.
According to research done by the Radicati Group, over 293 billion "business and consumer emails [are] sent and received per day."
In other words, there are billions of crowded inboxes and frustrated users — which all makes for an extremely congested marketplace.
Amid this onslaught of communication, it can be difficult to stand out from the crowd, especially considering you control only so many factors before an email is opened.
You should always keep in mind the best time to send emails, how to compose the most engaging subject lines, and how to make sure your database stays clean.
Additionally, if you're looking into how to send the best emails possible, you should start with this article that will help you to avoid 11 common email marketing fails.
If you set out to help your customers and solve their problems (while keeping these best practices in mind), you are on your way to garnering the best open rate possible.
Free Assessment:
How does your sales & marketing measure up?
Take this free, 5-minute assessment and learn what you can start doing today to boost traffic, leads, and sales.