Best Copywriting Books: 20 Titles to Help Anyone Become a Better Writer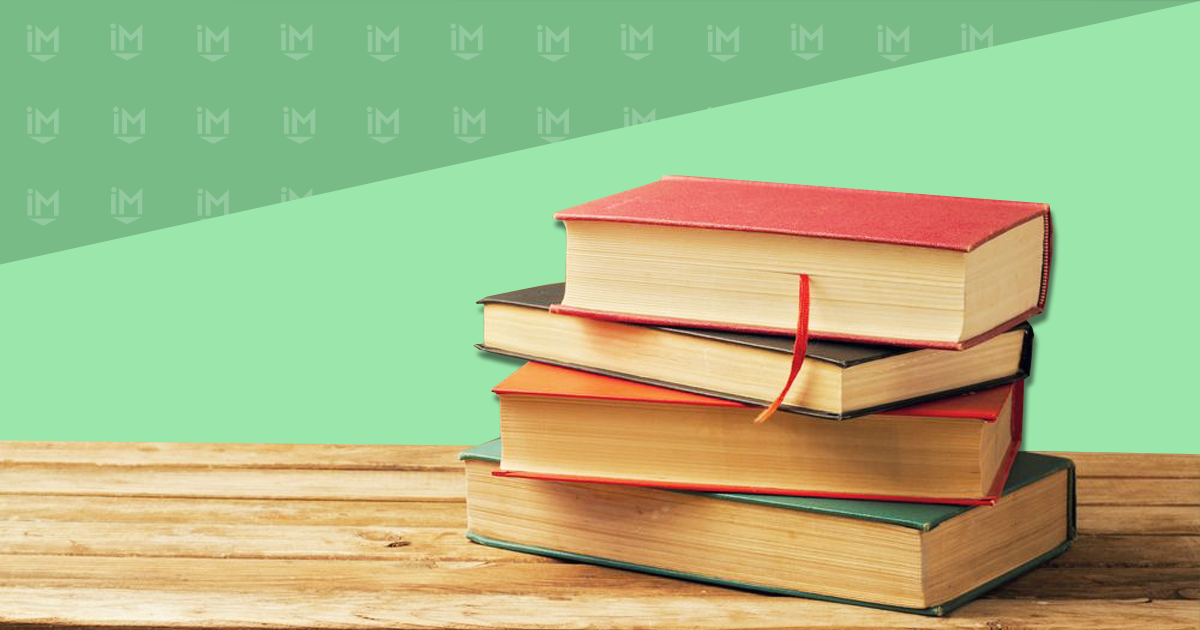 Does your marketing copy lack power?
Eh. Most people's does at first.
The subject of copywriting (or really, writing in general) is vast — especially when it comes to inbound marketing and a brand's content style.
There are many styles, applications, and tricks to be studied and they're usually very different for every industry and audience.
As you start learning about yours and developing your marketing copywriting abilities, you will most likely want to focus on very particular writing skills, including storytelling and persuasiveness.
No matter what your niche, the books in this list will help you get started!
20 books on how to be a better copywriter
by David Ogilvy

This is one of the most iconic books ever written on Advertising. You'll learn about all aspects of effective Advertising, not just the copy itself.
Ogilvy provides example after example for every form of Advertising imaginable and shows you specifically what works and what doesn't. This is definitely a must-read for every aspiring copywriter.
This is one is a go-to resource for learning to write creative and catchy copy. The Adweek Copywriting Handbook is a step-by-step guide that's easy to read and packed full of useful tips to help you motivate your buyer persona.
In it, Sugarman teaches you how to write strong copy that sells, but still has a creative touch to it — a valuable skill in the Inbound world.
This one is my absolute favorite! Your inbound marketing success is largely determined by the quality of content that you produce and no one produces more high-quality content than Ann Handley.
This book will teach you how to write valuable, relatable content that truly benefits your personas and reflects your personality while still showcasing your expertise.
In addition to her insider tips that make the process of content creation easier, Ann also includes a long list of resources that you can use to keep learn and get your message out to even more people. (Plus, her unique sense of humor and pop culture references make for pages of tweet-worthy quotes and a truly fun read.)
For over 50 years, The Elements of Style has been one of the best references for English style ever written. It is a short read, but it's densely packed with valuable information that has stood the test of time.
One of the best things about this book is that the author provides clear, concise examples for each of the principles outlined. Keep this on hand!
Looking to bring out your inner Don Draper? Read The Copy Book.
This one will restore your faith in Advertising as an art form and not a sleazy sales pitch. In fact, The Copy Book is widely regarded as "The Copywriting Bible" and I have to say, it's hard to disagree with that notion.
Robert Bly might not be as well known as copywriting icons like David Ogilvy, but he will likely be remembered as one of the best to ever teach the subject.
While The Copywriter's Handbook had a lot more ground to cover, The Online Copywriter's Handbook is focused solely on writing for online platforms. This book provides best practices for writing headlines, landing pages, emails, and everything else in between — a must-read for Inbound Marketers!
Our next book will help you master writing content that increases organic search traffic and get the highest ROI from your it.
Rather than sticking to theory, Dr. Williams provides plenty of clear examples for you to learn from and even model your writing around, until you find your own voice.
This is a great book for those who are familiar with the fundamentals of copywriting and are looking to refine their skills. Garfinkel provides "insider secrets" for tapping into the emotions of your buyer persona with something that truly resonates.
Content that makes your reader feel something is content that is memorable and will make you stand out from the competition.
by Robert W. Bly
This is one of the most approachable and most comprehensive books to introduce you to the fundamentals of copywriting. Once you've finished it, you'll have the fundamental insights you need to write a memorable blog article, craft an eye-catching headline, keep the attention of your email subscribers, and just about handle any copywriting task.
Bly doesn't dig deep into the technicalities of any category in this book, but he provides you with the universal essentials of being a good copywriter — including checklists and resources to help keep you on track.
Made to Stick is the best copywriting book that isn't technically a copywriting book.
This one teaches you identify what makes products "sticky" and how to apply those principles to your brand, but all of the points are even essential to copywriting for a brand.
If you're looking to learn from the best, Made to Stick is full of interesting case studies from big organizations like Southwest, while also relating to more down-to-earth examples like urban legends.
If there's one man you would want to learn how to write a sales letter from, it's Dan Kennedy.
This book will, of course, teach you how to write great sales letters, but will also help you improve your Marketing emails and your landing pages tremendously.
Kennedy's straightforward style also makes this a fun read and the information, easy to apply.
We all have a voice inside of us, but finding it and expressing it in our writing is one of the biggest challenges for new writers.
Empower Your Writing will ask you 28 questions to help you discover your unique voice. Brock also breaks down 22 errors to avoid and provides 9 tips for empowering your writing skills to help you become the best content writer possible.
At first glance, you might want to skip this book since Sugarman focuses more on Direct Marketing than inbound marketing, but you'd be surprised.
Direct Marketing is expensive and gaining a positive ROI is much more challenging than with inbound Marketing. (One of the reasons why we love inbound marketing!) That's why copywriters who practice Direct Marketing have to be great writers to succeed.
Sugarman teaches valuable skills that work in any form of copywriting and will challenge you to become a better writer.
Out of all the books written specifically for online copywriting, Persuasive Online Copywriting is considered the best.
Unlike the others on our list, this one focuses heavily on writing for conversion, a very high-demand skill for Inbound Marketers.
Once you've been copywriting for several years, you'll most likely discover several words and phrases that you use over and over — I mean, if they work, go for it, right?
However, you don't have to put in hundreds of hours at the keyboard to identify these phrases because you can just read Phrases That Sell.
Think of this book as a copywriter's cheat sheet for knowing the right things to say. Werz provides thousands of examples that you can borrow and he even gives useful advice for helping you come up with your own.
This one does exactly what the title promises.
It's short, sweet, and provides guidance for one of the most effective skills in a good copywriter's arsenal — a conversational tone.
In hopes of achieving higher ranks, many Marketers write more for search engines than they do for human beings and that's mainly what Medhora wants you to be able to take away from his book; the ability to write copy that connects with people.
You'll find his straightforward approach easy to read and his practical advice easy to apply.
You're likely familiar with the benefits vs features component of copywriting. This book is the source of that fundamental principle and one of the most famous books on copywriting ever written.
Another key takeaway from Scientific Advertising & My Life in Advertising is the importance of testing. Effective copywriting should be measured and tested to increase ROI.
This isn't a book that directly teaches copywriting techniques, but it will offer insights into the intangibles that make a great copywriter — such as confidence in your writing and the motivation to push through writer's block.
Imagine a witty ad-man's take on self-help and that's what you get here.
Tested Advertising Methods is one of the iconic books on copywriting, but you'll find that it's easier to read than many of the other classics.
What makes this book special is that the principles described are all backed by empirical evidence — hence the name. The information will be common sense to the copywriting veteran, but it's still valuable to understand specifically why the fundamentals are so effective.
The experienced copywriter takes a completely different approach to writing copy for an About page than they do when writing blog articles. You could spend years trying to become a master at either one.
However, Duistermaat created this book to take years off of the learning curve for writing web copy. If you're looking to create a website for your business that converts and you don't have the budget to hire a professional copywriter, invest in this book.
After reading How to Write Seductive Web Copy you'll easily be able to write copy that's more effective than what you see on most small business's websites.
Free Assessment:
How does your sales & marketing measure up?
Take this free, 5-minute assessment and learn what you can start doing today to boost traffic, leads, and sales.