How to Create a Marketing Message that Resonates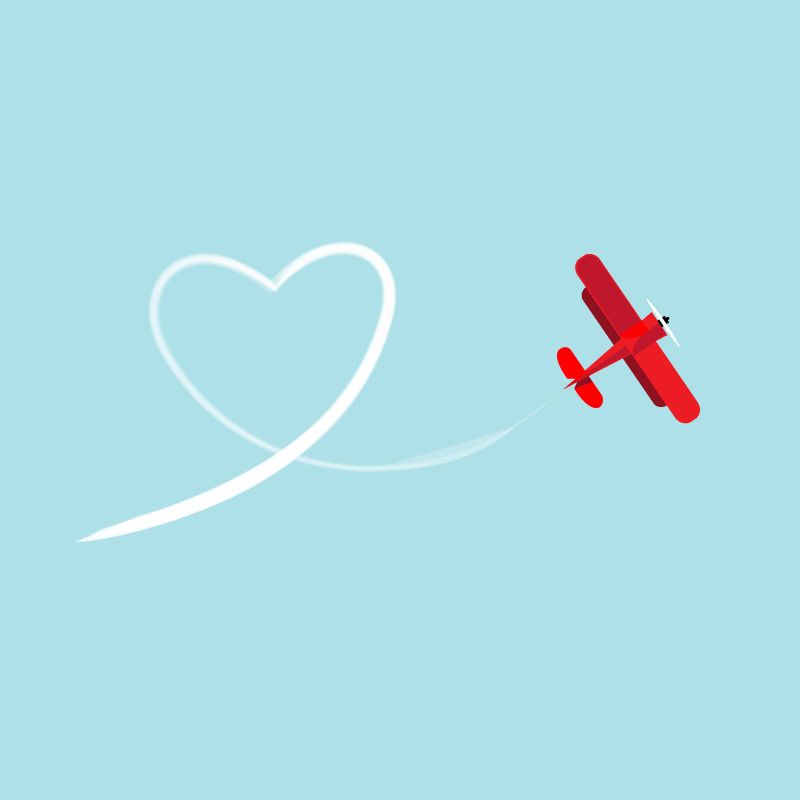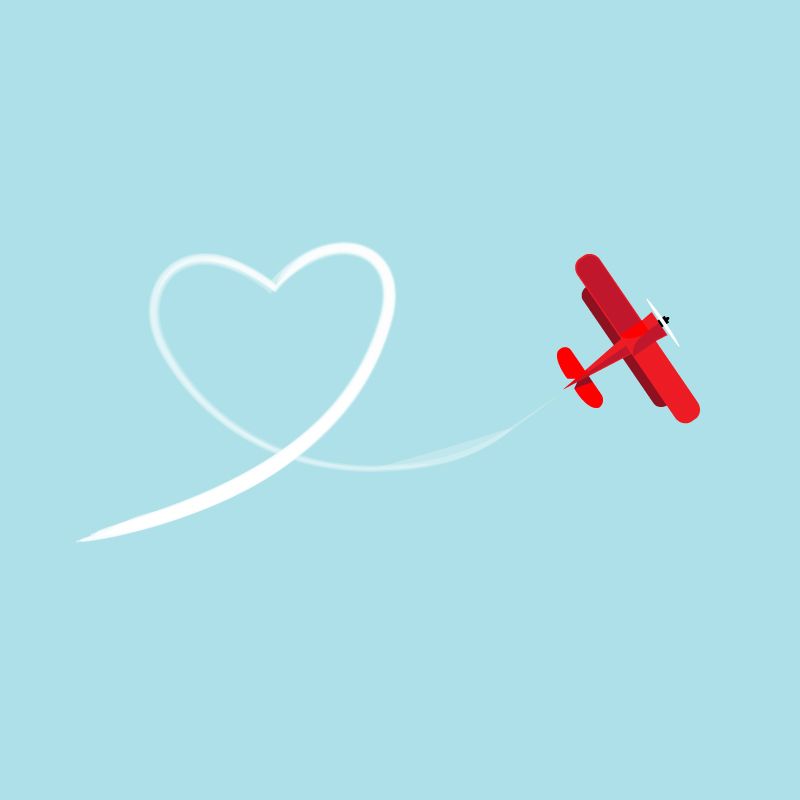 Very few brands have the ability to connect with people on a deeper level.
Although most marketing teams appreciate the value of tapping into human emotion, they rarely succeed in doing so in a real way.
Consumers have proven time and time again that price is a mere triviality for the products and services they love.
The question is: how do you make people fall in love with your brand?
It all starts with a marketing message that resonates deeply with your ideal persona.
Creating a marketing message that resonates can be done by answering three questions:
Who are you trying to connect with

?

What do you bring to the table

?

Why should they care

?
Let's take a look at one of the iconic brands to execute on this concept -- Nike.
Who do they want to connect with? Competitive athletes.
What do they offer? High-quality fitness gear.
Why should athletes choose Nike products over all the others? Nike taps into the mindset of competitive athletes. All competitive athletes want to be champions and they see themselves as people who strive to be champions. (Even if the only effort they put in is just buying expensive training gear.)
Just do it. Their message is clear: do whatever it takes to win.
That could mean sacrificing sleep for more practice time. It could mean pushing yourself harder than you thought possible, and it can also mean buying the best apparel and accessories that allow you to perform at your best.
The phrase "just do it" resonates with the person who is most likely to buy expensive athletic apparel, because they are willing to do whatever it takes to win. (Or that's how they want see themselves, at least.)
It should come as no surprise that "just do it" is the most profitable slogan of all time.
The Who: Creating a Buyer Persona
Trying to please everyone never works. When you try to, you often fall short by not being 100% dedicated to their side. That's why Marketers need to focus in on their buyer persona.
While it might sound logical to try to attract as many customers as possible, ask yourself the following questions:
Would you rather have less total customers that are loyal to your brand, or a large number of customers that aren't loyal?
Would you pay more money for a product or service made specifically for your needs, or for one that had a one-size-fits-all feel to it?
Instead of desperately trying to win over people who aren't right for your product or service, you are better off focusing intently on the perfect customer -- your ideal persona.
In other words, when you're trying to make someone fall in love with your brand, you need to treat them like they're your one and only.
How do I create a buyer persona?
Before creating a buyer persona, you want to gather as much research as possible about them:
Look for trends among your current customers. Figure out how your customers are finding you and which content they are engaging with most.
Talk with your sales and customer service teams. Find out what's happening on the front-lines of your business. What are the key factors that your sales team observes in purchasing decisions? What kind of feedback does your customer service team receive the most of?
Interview customers and prospects. Be sure to interview both good and bad customers, as well as prospects who are on the fence about your brand.
Follow the paper trail. Which types of customers complain the most and request refunds or discounts? Which customers provide the most revenue for your company?
Once you complete your research your finished buyer persona will be a detailed profile that includes:
Age
Gender
Income
Profession
Hobbies and interests
Goals and aspirations
Problems and fears
With this background, you will know exactly who your marketing message needs to resonate with and have detailed insight into how to make it do so.
To make your life easier, we recommend downloading our free kit: The Marketer's Buyer Persona Kit. Inside you'll find everything you need to research and create your personas.
The What: Understand Your Brand
Too many companies lack focus in their marketing and end up confusing consumers.
Knowing who your message is targeting is only part of the equation. You also need to understand what you are presenting to your persona.
How to Find Your Core Message
To craft a marketing message that truly resonates with your persona, you need to be brutally honest with yourself about your company's strengths and weaknesses.
With that in mind, consider the things your business is best at and the things that your persona cares about the most. The sweet spot of where those answers intersect should be the core of your marketing message.
Here's why:
You message needs to highlight your best strengths
You message needs to connect with your ideal persona
What's the one thing that you want people to immediately understand about your brand?
Without a clear message that accurately describes your brand, it makes it much more difficult for your persona to find you.
However, your message has to be founded in reality. This isn't one of those scenarios where you can fake it 'til you make it.
Consumers don't like to be tricked.
For your marketing message to resonate, you have to execute on what you claim to offer. That's why it's crucial that you understand your brand before trying to pitch your persona.
Consumers care more about your ability to execute extremely well on one thing than they care about a long list of features.
Apple iPhones have always had fewer features than Android phones, so why does Apple continue to profit?
They always execute on design and they make it clear in their branding that design is a top priority.
Consumers didn't care that Twitter was basically just the "newsfeed" from Facebook, because it was executed better. Just like consumers didn't ditch Instagram when Facebook added filters for photos on their platform.
What's your brand story?
Stories are powerful marketing tools, because people connect with stories.
Creating a brand story helps you stand out in the mind of consumers and makes it easier for them to connect with your brand emotionally. Your marketing message resonates when you follow-through on what you offer.
Realistically speaking, most companies don't have a romantic story, but that doesn't mean you can't benefit from storytelling. Check out these 15 B2B brands that use the art of storytelling in their marketing message.
The Why: Your Unique Value Proposition
You know your ideal persona. You understand their hopes and dreams, their fears and struggles, and what makes them tick.
You also have an honest understanding of your brand and what you bring to the table.
Now you just need to figure out how to connect the two. -- Yeah, not that easy.
Why should your persona care about your brand? The answer to that question is your unique value proposition.
How to Create Your Unique Value Proposition
Your unique value proposition should explain:
What your business does
Who your persona is
Why your brand is different
To accomplish this task, you are going to dig through the information you've gathered from the previous two sections.
First, you want to make a list of all the benefits that your persona desires, based on your research. Think about their hopes, dreams, fears, goals, etc -- anything that's attached to an emotion. (i.e. solving a specific problem, reducing a fear, saving time/money, etc.)
Then you are going to look for ways to connect those benefits to the things your business is the best at.
You can focus on one benefit or list several, as long as you keep it clear and concise. Ideally, your value proposition should be read and understood in about five seconds.
Finally, you want to make it clear who you are targeting and why they should choose you. An effective way to do that is to speak the language of your persona.
Check out these flawless SaaS value propositions to see what I mean.
Free Assessment:
How does your sales & marketing measure up?
Take this free, 5-minute assessment and learn what you can start doing today to boost traffic, leads, and sales.