Digital Marketing Strategy for Restaurants and Food Service: They Ask, You Answer
Your customers have questions — so make sure you're answering them, whether that's on your website, your menu, social media, or YouTube.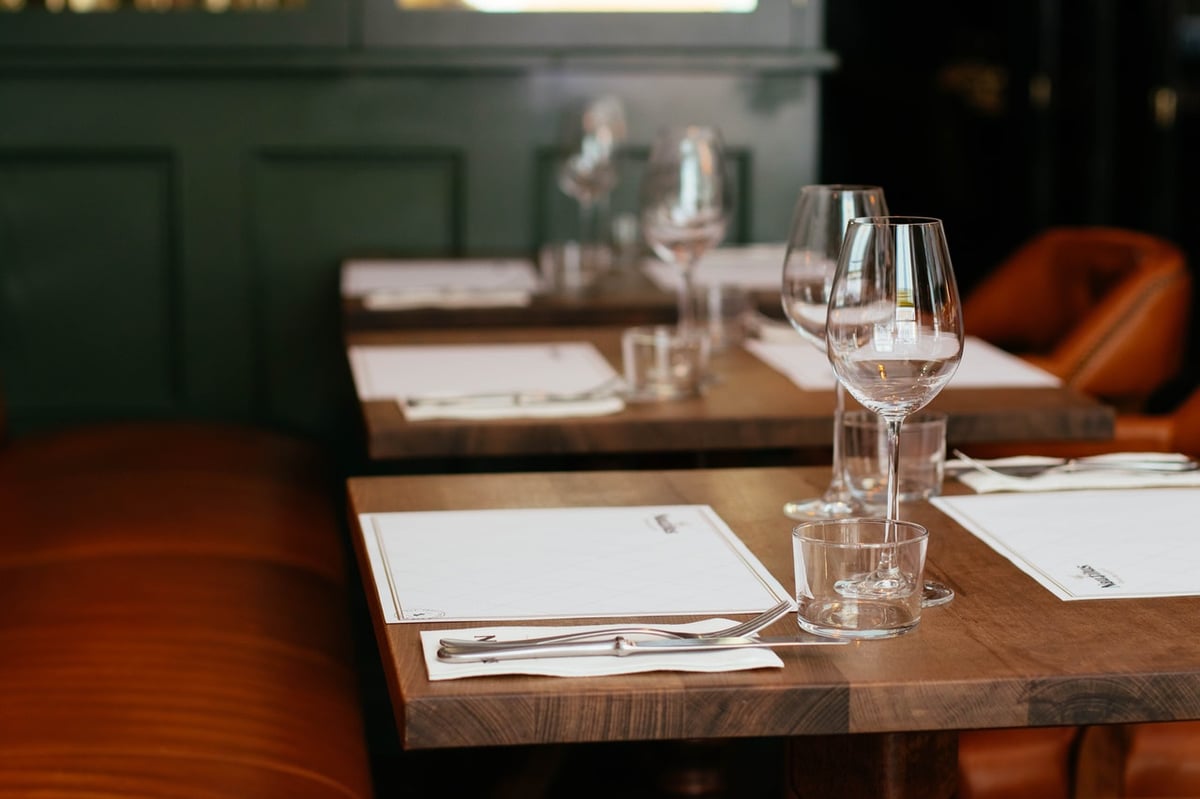 When I explain They Ask, You Answer from the stage, I see a lot of heads nodding and other signs of agreement. People get it. I might be speaking to crowds of sales pros, business leaders, or marketers from any kind of industry.
No matter who I speak to, they agree that They Ask, You Answer just makes sense: If you write and produce the right content that accurately and honestly answers buyer questions, that's going to bring in customers, shorten the sales cycle, and build trust with anyone in your audience.
But sometimes it feels like people are on board with the general principles, while secretly doubting whether They Ask, You Answer will actually work for them or in their industry.
The thing about They Ask, You Answer, though, is that it is about principles.
Some tactics might translate better in some situations than in others, but the principles of candor, trust, and customer education are universal.
More than any other industry, it is folks in food service who seem most hard-pressed to imagine how They Ask, You Answer can apply to them.
It's true that restaurant customers sitting down to dinner aren't looking at a menu and Googling each option to do research. But they do have questions — sometimes long before they walk through your door.
They Ask, You Answer can be hugely successful in the food-service space. It's just a question of knowing how to use the framework to suit your needs.
Customers are Googling your restaurant — and they have questions
Just like with any purchase, a visit to a restaurant is often preceded by a visit to a search engine.
Many of the questions that we advise all They Ask, You Answer businesses to answer on their websites should still apply to food-service businesses. After all, customers still have questions about cost, about comparisons, and more, just like they would for any purchase.
You can certainly address these on your website or on YouTube to give customers a library of content to help them get to know your business.
But it's not just Google
Diners are not just using a search engine to know where to eat. Your would-be patrons are flocking to review sites before they decide to set foot in your establishment. According to Review Trackers, 45% of customers are likely to check Yelp before they visit a business. They spend an average of nearly four minutes on the site.
They're looking for answers to their questions. Sure, they want to read about the food and see pictures, but those aren't their only questions. How's the service and noise level? Is there outdoor seating? Is the place good for kids or perfect for after-work drinks? Is it in a good neighborhood? Is there parking?
Your customers are asking hundreds of questions on multiple platforms. If they ask it, you should be ready to answer.
They Ask, You Answer in the food-service industry
For savvy food-service businesses looking to utilize They Ask, You Answer, you need to target more platforms than just your own website. Review sites, Google My Business, YouTube, and even your own menu can be used to answer questions, engage with customers, and turn casual visitors into devoted fans.
Here's how:
If something makes you different, tell that story
Because I spend so much time on the road, I eat out a lot. Once, I went into a steakhouse and found the cover page of the menu with this heading: "Why are our steaks so expensive?"
Then, once you turned the page, there were details about how the cows were raised and certified, how the meat was prepared, and other details about the process.
I'll be honest, I wasn't focused on the price up to this point, but now I was — and I found myself saying, Expensive? These steaks seem cheap considering the quality!
By openly addressing their high prices, which might turn off some customers, the restaurant was able to reframe the conversation.
If there's something that makes your restaurant different, tell your audience.
Do you use organic produce? Local ingredients? Do your recipes come from family traditions? Tell those stories.
Something that might make you more expensive can actually help you sell to customers, provided you address it well.
Anticipate menu questions and address them directly
Picture yourself sitting down to eat in a restaurant you've never been to before. You're scanning the menu, deciding what to order. What questions will you have before you do?
Can this dish be made gluten-free?
Can you adjust the spice level?
Can I order the ravioli with a different sauce?
Is the soup vegetarian?
While many of these questions would best be answered by a server, consider using your website or menu to make some blanket statements about substitutions, ingredients, and dietary restrictions.
If you're a restaurant specializing in cuisine from another part of the world, realize that customers might not know exactly what they're ordering. In a sushi restaurant, will they know what ebi is? In an Italian bistro, will frico leave them scratching their head?
Look at this glossary page from Sherkaan, an Indian restaurant in New Haven:
There is certainly some benefit to the mystique and excitement of culinary adventure, but a picture or brief description like this could do wonders.
Speaking of which ...
Use video to market your restaurant (and show your secret sauce)
If I owned a restaurant, I would have a video showing how we make each of our dishes. It could be a 60-second video on the website, hosted on YouTube. This would get out ahead of questions about ebi (which, by the way, are butterflied shrimp) and frico (which is a fried cheese dish from northern Italy).
Several years ago, McDonald's famously produced a series of videos showing exactly how to make their signature menu items. Want to know exactly how to make a Big Mac? One of McDonald's executive chefs will show you, using everyday ingredients you can find in any grocery store.
Was McDonald's worried that this openness would cut into its revenue? Were people going to start making Big Macs at home instead of heading to the golden arches? Of course not. This was a way to show that their food was simple and straightforward and that they had nothing to hide.
Give customers a peek into your kitchen and your processes, and they'll become familiar with how you do things and see you as trustworthy.
Compare your restaurant to the competition
As a central part of They Ask, You Answer, we tell businesses to openly address your competition. Customers love to make informed decisions, so put your product or service next to theirs and — this is the hard part — be honest.
Are there shortcomings to your offerings? Almost certainly. Addressing the pros and cons of you and your competition is a very effective way to educate your customers and build trust.
The same thing holds true for restaurants. Write about the 10 best taco restaurants in your city. The top local IPAs. The best local restaurants for a first date.
When you directly address the questions your customers are typing into Google, you become part of the conversation, even if you don't include yourself on any of your lists.
If you want more insight into writing about your competitors, check out Kevin Phillips' article that explains exactly how to write about other businesses in your space.
Let your customers dictate their experience
More and more, companies are offering touchless buying experiences. Every year there are new ways to personalize your customer experience when buying online. To a large extent, the big players in the food-service industry have embraced this. You can order your burrito online and then pick it up when you walk into Chipotle.
But smaller food-service businesses could do the same. Maybe you're already taking orders and reservations online, which is great. So, what's next? Could that party pick the exact table they want when they make their reservation? Could they preorder appetizers so that they're on the table right when their party comes in?
Boutique Mexican chain Bar Taco no longer has menus, just QR codes, and their online ordering system is simple and clear.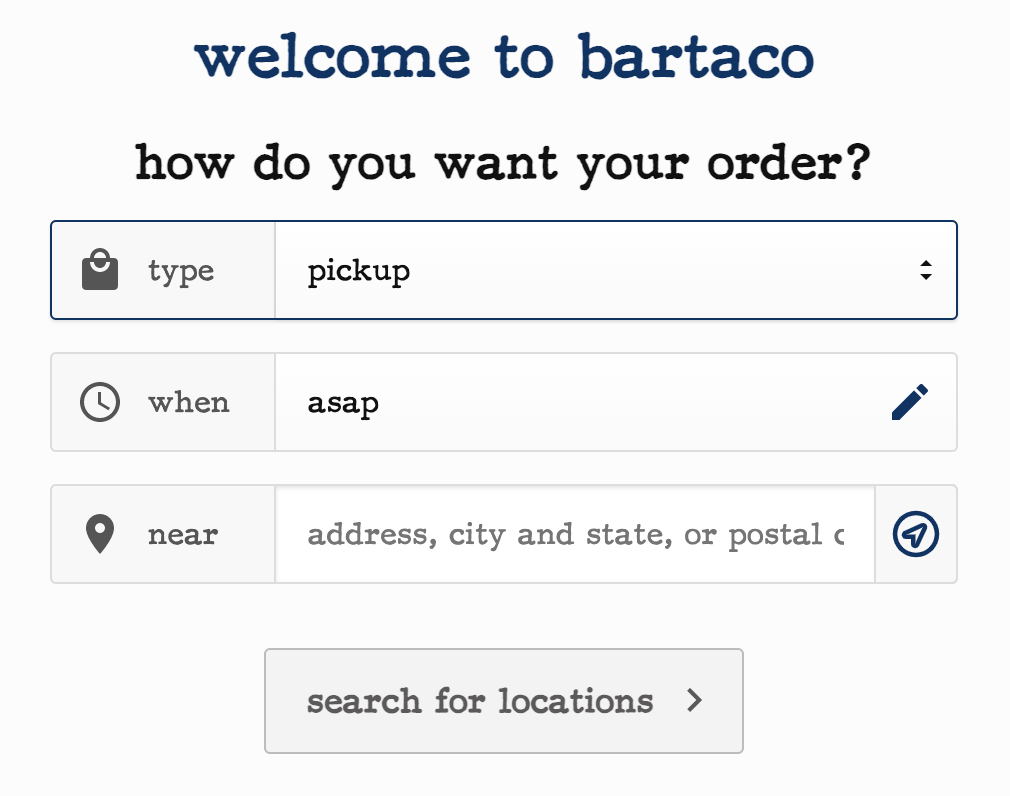 Think creatively about ways you can streamline and innovate the dining experience to better serve your customers.
Reviews matter — so ask for them!
While it is true that customers are quick to document a terrible experience, the majority of online reviews are positive. According to data released from Yelp, 51% of all reviews on its platform are five-star reviews, while only 17% are one-star.
Source: YELP
If you're a restaurant owner, I suggest you visit some tables each night to check in on the experience everyone is having. If customers seemed particularly thrilled with the food, the service, the atmosphere, there's nothing wrong with asking them to leave you a review. Maybe they'll even do it on camera.
You don't want to come off as too pushy, but there's nothing wrong with being proud of your business and attuned to your customers.
When in doubt, just answer your customer questions
The reason They Ask, You Answer has worked in industries as diverse as manufacturing, healthcare, construction, and software is because of the simple premise at its core: Answer your customers' questions openly and honestly. That might look and sound different for business A and business B, but that's the beauty of principles.
Customers patronize businesses they trust. When it comes to food service, that trust centers on delicious food, attentive service, and great atmosphere.
I would suggest hiring one marketing pro who can write content, film and edit video, and make updates to your site. I believe you'd quickly see ROI from this hire.
If you can show your customers what they can expect — and then deliver on those expectations, you're staying true to They Ask, You Answer principles. Success will follow.
Free Assessment:
How does your inbound marketing measure up?
Take this free, 5-minute assessment and learn what you can start doing today to boost traffic, leads, and sales.
Get Started
Free Assessment:
How does your inbound marketing measure up?
Take this free, 5-minute assessment and learn what you can start doing today to boost traffic, leads, and sales.
Published on September 20, 2021