How to Get Truly Memorable Video Testimonials from Your Customers [+ VIDEO]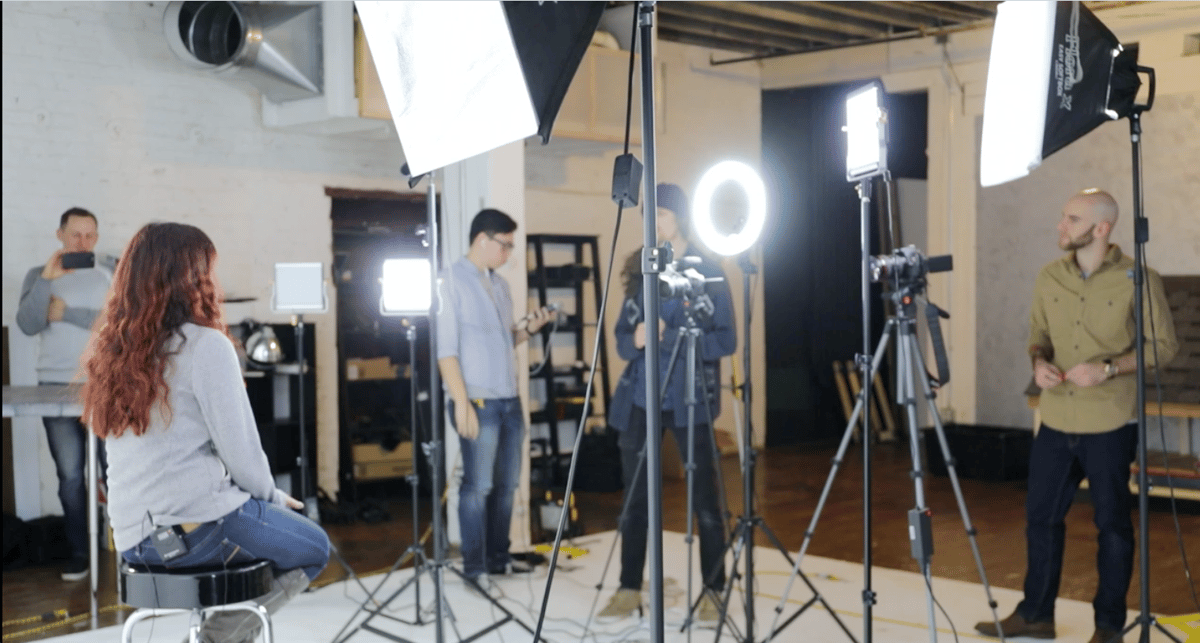 At this point in 2018, nearly every website has some sort of case study or customer testimonial (and they should).
With the addition of some helpful plugins, we've even got the ability to automatically pull in reviews from sites like Angie's List, Facebook, Tripadvisor, among others without lifting a finger.
But here's the issue…
If everybody has them on their site, and they're even automated, what value do they really bring to prospects? What makes them special or unique? Not much.
In fact, if prospects can't see the face of the person giving the review OR hear their voice, it's basically just empty words, lacking context and emotion.
That's where video (and my favorite part) comes in.
If you want to get those awesome customer reviews and testimonials on video, how do you go about asking? And how can you increase your odds of getting a "yes" when you do?
Here are four things to keep in mind that will help you not only get your customers on camera but have magical moments that highlight the emotional impact you have on your closest case studies.
1. Show Them Why It's Valuable
So, of course, before you can get someone on video, let alone giving you a testimonial, you need to pop the question. However, possibly more important than asking in itself is the WAY you ask for help.
To be clear, we don't want to coerce someone into saying or doing something they don't want to, but rather help them see the vision that you see.
Here are a couple things to help you get them on board and explain why it is important:
"You've had incredible success using our services; Would you mind sharing your story with others who might be inspired by what's possible?"

"We want to build our company to better help organizations just like yours. In order to attract more companies who are hard working like yours, we'd like to help tell your story."
Simply put, it's important to convey to them why their story is so important to you.
By walking them through their own version of the story, you'll likely find that your product/service had an emotional impact on them at some point.
If your solution saved them time, that's more time taking care of important tasks. If it saved them money or helped them get out of debt, that's likely relieved a large stressor. Try to uncover that.
Often times, you may even want to incentivize the process, offering a bit of value ahead of time in return for their participation. Again, not bribing anybody, but simply being courteous of their time and energy.
2. Do the Heavy Lifting
Now that you've got an emphatic "yes," don't expect the wheels to start turning on their own. It's going to be up to you to make this magic happen.
Be helpful and lead the process.
Immediately start pre-production and start building out a plan and vision for what this video testimonial is going to look like.
Start by clarifying the customer's background, the issues and pain points they've experienced, and the major ways you've helped them overcome trying times.
This might require a brief phone interview for fine details, but you should do as much of the preparation of this story as possible beforehand.
The easier something is to do, the more likely someone is to do it. So, the idea is to make giving a video testimonial require the LEAST amount of effort from them.
I'd recommend presenting them with a full storyboard or "script" of what the finished product will likely be, having them approve it, and then traveling to their location to shoot with them.
Which brings us to tip number three:
3. Offer to Interview Them
In my experience, interviews remove many of the common obstacles that come with video production (such as poor performance and duration of a shoot) and typically produce the best results.
Interviews allow your clients to relax and be natural. They feel more comfortable answering questions in their own words and are more likely to produce the emotional, human-to-human connection you want with a testimonial.
In our video training at IMPACT, we cover a range of interviewing techniques but here's a powerful one to master called the "Law of 3."
Fact is, in order to get to the REAL answers, you typically need to ask three questions, each one getting to a deeper level.
Here's an example from a real interview I did with George B. Thomas, shortened for this article.
Me: "Why are you so passionate about public speaking?"
George: "I enjoy influencing other people, and helping them see what is possible if they work hard and educate themselves."
Me: "What do you mean by influencing people?"
George: "The things I've learned over my career don't need to be repeated by others. If I can share what I've learned over time, tips and tricks I've learned the hard way, others could be more successful and skip the tough stuff."
Me: "Why do you care if other people are successful?"
George: "Well, it all goes back to a teacher in high school who told me that I would "never amount to anything..."
...to be continued by George at his discretion. :-)
When you sit down to interview your customers, get to the deeper level.
How were they feeling when had their problem? After they had your solution? What would the consequences have been had they not found your solution? How has this entire thing improved their quality of life?
4. Show Them Great Examples
As I mentioned above, it's vital that they catch the vision of what you're trying to achieve here. The best way to accomplish this is by having them watch other great examples of what you're going for.
If you don't already have some great ideas, here's a little inspiration...
Marketo Advocates from Hed Hi Media on Vimeo.
I'd be remiss if I didn't mention that there's always going to be a chance your customer will decline giving a video testimonial -- but don't let this stop you from asking.
If you've done great things for your customers, there is a story there, and there are going to be people who want to help you in return.
Remove the barriers that might stop you from making that video.
If you can't travel to them or bring them to you, try a Skype or Zoom call. If they aren't quite sure what to say, help them develop their story and show them great examples.
The trends in video marketing will continue to move towards more a viewership that wants genuine, human connections.
This may place lower standards on production quality, so mastering the story is the best technique to focus on.
Still intimidated by video? Subscribe to IMPACT's Film School of Marketers Channel on YouTube and I'll help change that. :)
Free Assessment:
How does your sales & marketing measure up?
Take this free, 5-minute assessment and learn what you can start doing today to boost traffic, leads, and sales.