Subscribe
Join 40,000+ sales and marketing pros who receive our weekly newsletter.
Get the most relevant, actionable digital sales and marketing insights you need to make smarter decisions faster... all in under five minutes.
Thanks, stay tuned for our upcoming edition.
How we generated $85,000+ with 'choose your own adventure' lead nurturing workflows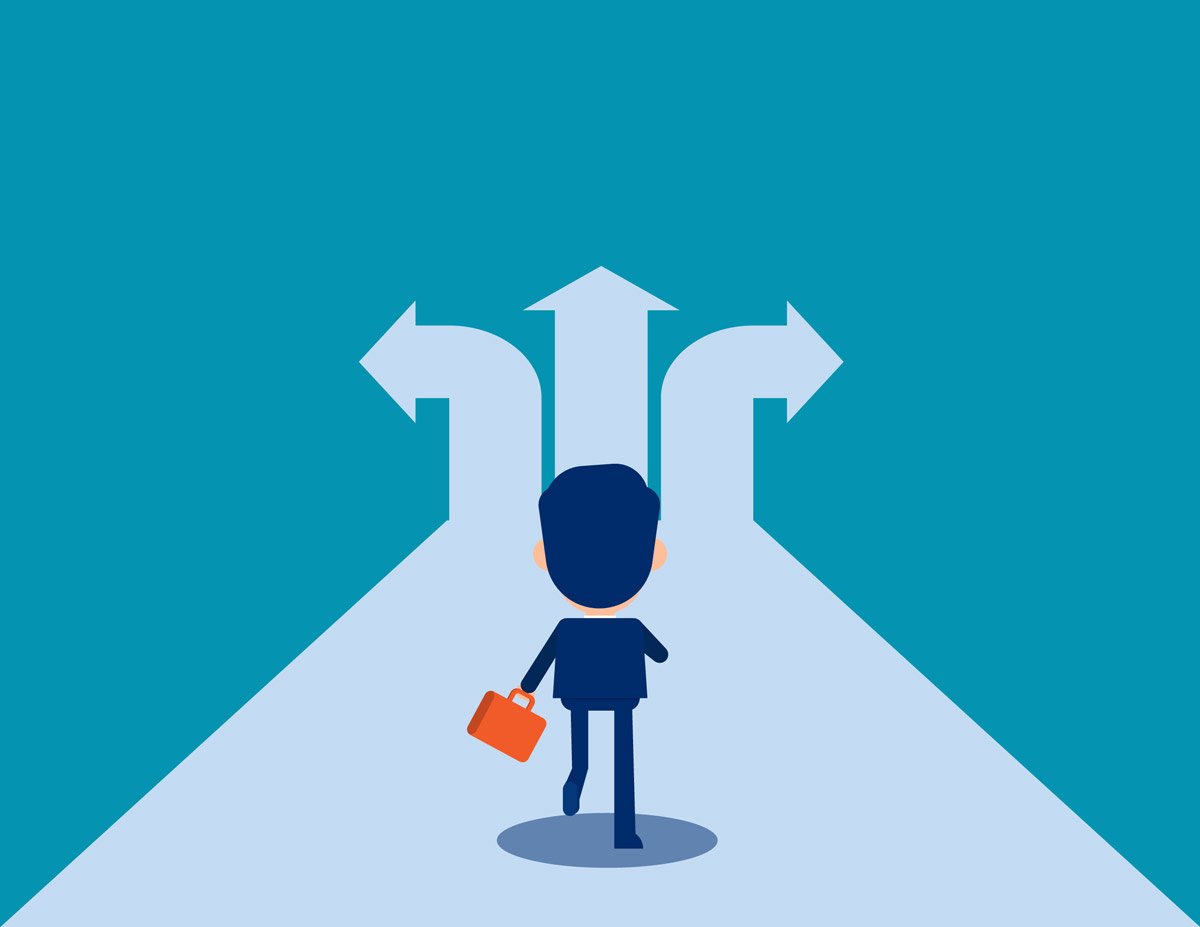 Jumping in to a new career as a content manager is never an easy task, but add on marketing automation responsibilities?
Now that's a challenge — but that's what Katie Bowles was asked to do.
Katie joined the marketing team at IMPACT client Mazzella Companies as a content specialist in September 2019. It was her first job as a digital marketer, and she had a big task at hand.
Mazzella had a proven track record for finding success with content marketing, and now it was Katie's job to continue that winning streak for New Tech Machinery, a subsidiary of Mazzella Companies.
With roughly 2,000 contacts in her newly inherited HubSpot database, Katie faced a common challenge that many marketers confront at some point in their careers: How the heck do I engage and nurture these leads?


Defining the problem: How can we regularly engage with our leads?
"We knew that we were attracting and converting the right leads, but then we weren't regularly engaging them with email marketing," Katie recalled.
She knew that inbound content needed to be part of the solution. Mazzella had built their online reputation on being the most trusted thought leader in the lifting and rigging industry, and Katie needed to build that same type of reputation for New Tech.
She recognized that Mazzella's past performance could provide the roadmap to success she needed for New Tech's contact database, but a few questions remained:
How can you leverage content to drive leads down the marketing funnel?
How do you deliver the right message, to the right prospect, at the right moment to re-engage your email marketing database?
Finding a solution with "choose your own adventure" lead nurturing
Katie realized that she needed to think beyond one-off marketing emails or short-lived campaigns: "I was hoping that by sending out regular emails on a weekly or monthly basis, we could nurture their education, and nurture their trust in New Tech Machinery… ultimately helping them understand how we can solve their pain points."
By leveraging the past experience of the larger Mazzella marketing team, Katie determined that a "choose your own adventure" style approach to lead nurturing would be a flexible, evergreen solution that would also allow her to flex her content manager skills.
"Choose your own adventure" workflows were an email marketing strategy first promoted by HubSpot 2018. By leveraging marketing automation, HubSpot users could build highly targeted workflows that acted as "adventure paths" where users could opt into via an initial email invite and ultimately determine what the rest of their interactions would look like based on the actions they took.
Here's a brief explanation of of how they work:
A prospect fills out a form on your website and converts into an inbound lead.
A few days later, that newly converted lead receives an email saying "Hey! We're here to help. What would you like to learn about?" along with three to four call-to-action (CTA) options that reflect common pain points.
The lead clicks on a button, and then, through

the magic of marketing automation

, that lead is instantly enrolled in a dedicated educational workflow.
Once enrolled, that workflow regularly delivers high quality, relevant email content, specifically curated to address the pain points of the original CTA selection.
With her strategy set, the next step was to build out a plan of attack.
Building a lead nurturing machine
Katie knew that it would take time to carefully craft each workflow, curate the necessary educational content, and build out all necessary HubSpot assets, but that the work would pay off in the end.
The first step to building out any lead nurturing strategy is to define what message you're trying to send, and which audience you want to target.
For Katie's project, her goal was educating roofing contractors who have expressed an interest in portable rollforming machinery and equipment.
Katie understood that successful lead nurturing never starts with a "hard sell."
To drive leads down the funnel, you need to start by targeting a specific audience, identifying their unique pain points, and then offering your goods or services as a potential solution.
Like most consumers, roofing contractors could fall into several potential pain points, but Katie narrowed her list down to three:
Contractors who owned a portable rollforming machine, but need to know how to get the most out of it
Contractors who were in the market for a portable rollforming machine, but were unsure of which one to choose
Contractors who were completely unfamiliar with portable rollforming machines and needed a complete overview on the product
These buckets would become the foundation of the workflow "adventures," but Katie knew that getting the wording right proved to be a challenge.
"Instead of just saying, 'I want to use my machine to the best of my ability,' we asked ourselves, what's a way that we could say that that's a little bit more conversational and maybe not so technical or reliant on industry jargon?"
To overcome this obstacle, Katie created HubSpot call-to-action buttons that spoke to these frustrations using relatable language to engage with her audience.
As you can see in the example above, the buttons "I want to know how I can get the most out of my portable rollforming machine," "I want to ensure I'm choosing the right machine for my business," or "I just don't know much about portable rollforming machinery" speak directly to the previously identified industry pain points, and encourage the email recipient to identify their greatest challenge.
By clicking on any button, the contact would initially be redirected to a simple thank you page confirming his or her specific selection.
These thank you pages (seen above) instantly greeted the visitor with a warm message: "Don't worry — We're here to help!" to help the visitor feel instantly reassured.
But so much more was happening behind the scenes.
Choosing a call-to-action button also enrolled the contact in an "adventure-specific" follow-up workflow. Each workflow was designed to send curated content related to that contact's selected pain point.
Each email, such as the one shown below, continued to provide educational resources related to their chosen challenge so that the prospect eventually felt more confident in overcoming it.
As the contact progressed through the workflow, the educational content would mirror the stages of the traditional buyer's journey:
Initial emails confirmed awareness of the contact's self-selected pain point and offered immediate solutions.
As the contact moved into the consideration stage, the workflow would deliver more in-depth comparison and cost information.
Finally, at the decision stage, the workflow content would shift to include more information about the benefits of working with New Tech Machinery and encourage the contact to reach out for more information.
By allowing the contact to choose their own pain points, Katie ensured that she was always delivering relevant messaging around the product, to the right person, at the right time.
"Choose your own adventure" results
After weeks of planning and preparation, Katie finally launched New Tech Machinery's "choose your own adventure" lead nurture workflow in November 2020.
"As soon as it was turned on, I think I immediately got about five or six emails directly from people saying, 'Oh, well, I need to know about this.' or 'Could you tell me more about this?'" Katie recalled. "It was nice to know that they were instantly engaging with it. Reading the content, opening the emails, and clicking on those buttons."
Katie sent the initial email to roughly 1,100 existing database contacts but ensured that all future database contacts would also be invited to enroll after downloading an asset from the New Tech website to help keep their lead nurturing experience consistent and positive.
As contacts made their way through the carefully crafted, interwoven workflows, positive results started to roll in.
Based on HubSpot's Marketing Email Health tool, it was clear that emails connected to this workflow consistently scored above average in terms of open / click-through rates.
Contacts were clearly more engaged with the email content.
In just over two months, more than 1,200 total contacts enrolled in New Tech Machinery's "choose your own adventure" workflow.
By looking at the campaign analysis, Katie was able to show that this lead nurture strategy influenced more than 500 contacts, three closed deals, and more than $85,000 in closed/won revenue.
With such promising initial results, Katie is already hard at work on a second "choose your own adventure" lead nurture strategy to target gutter contractors, another major subset of her marketing database.
Reflecting on her results, Katie said: "I think there's always the possibility to do more in the future. It might not revolve around these specific personas. Maybe we'd target another pain point. But it's clear to see that these workflows are helpful to our audience and they're definitely good ways to engage regularly with our leads."
The bottom line
Generating revenue from your existing contact database can seem like a daunting task, but if you never reach out, your lead will eventually go cold, and move on to other vendors.
Take the time to build an evergreen lead nurturing strategy that will ensure long-term success for your organization.
With the right content and the right automation, you can ensure that each lead has a positive purchase experience that feels personalized to their needs and natural.
Free Assessment:
How does your sales & marketing measure up?
Take this free, 5-minute assessment and learn what you can start doing today to boost traffic, leads, and sales.