How to Make High-Quality Sales Videos, Even On A Budget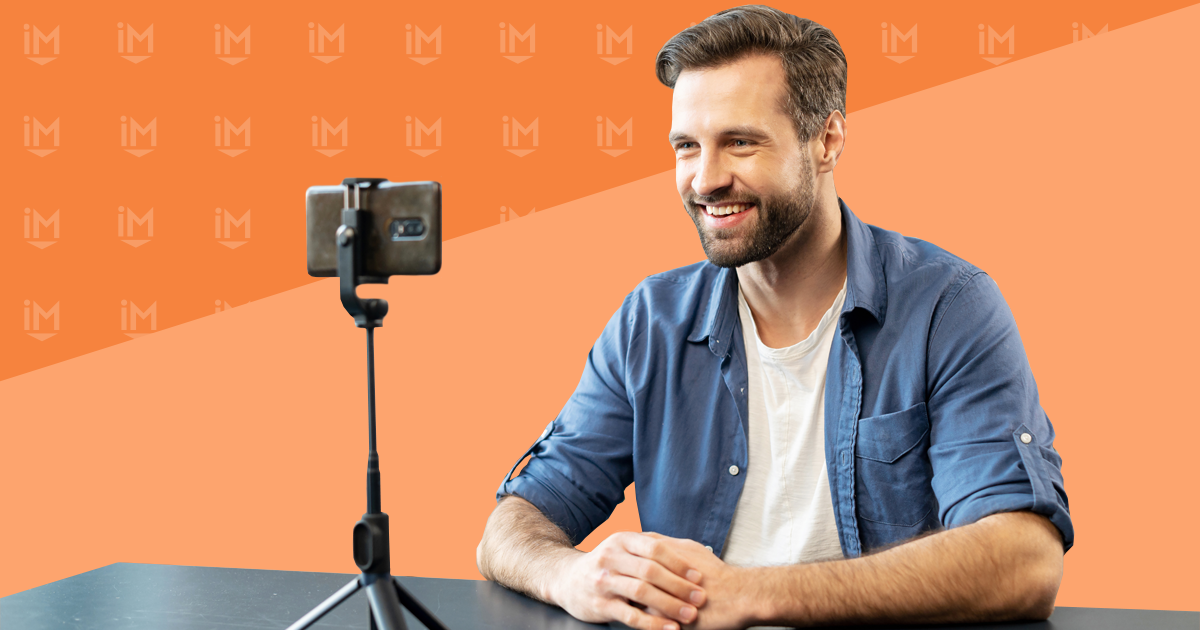 Today, every professional needs to be comfortable on camera. From Zoom interviews to in-house marketing videos to 1-1 sales outreach videos — the post-pandemic worker must thrive in a digital-first world.
In the years since the pandemic, the relevance and power of videos in sales and marketing — or what we call "The Visual Sale"— remains strong.
So much so, that video is now a requisite for many customers. According to HubSpot, More than nine out of 10 people report wanting to see more videos from brands.
We've heard it for years, but now more than ever, the cliché is true: Adding video content into your marketing and sales process isn't just a "nice to have;" it's a must have.

Even so, some business leaders are wary about the price tag that comes along with video production. But professional video doesn't have to — and often shouldn't — be an expensive financial endeavor, especially when it comes to sales.
Rest assured, you can look and sound great on video without breaking the bank, and below, we'll explain how.
And just to note, we made some recommendations below. These are not paid endorsements, just our personal favorites.
Sales and marketing videos on a budget
For many high-quality marketing videos, you'll likely need a DSLR camera, which can cost thousands of dollars. But you can make sales videos right from your laptop. We recommend adding a 4K webcam, but these can be as little as $35.
This should be all you need (at least, camera-wise) to produce great video.
How to get great lighting for your sales videos
When you begin filming, you'll quickly realize that bad lighting can make you end up with a "hostage" video.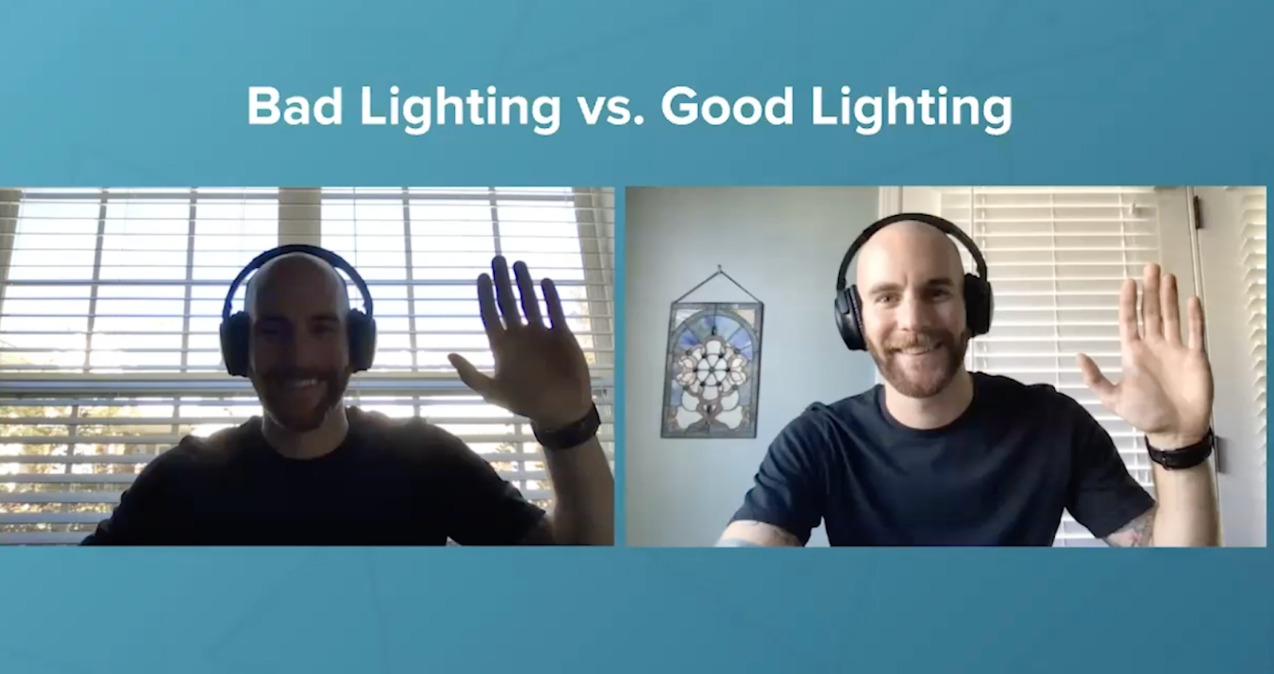 In every sale video, you'll want to come off as positive, approachable, and inviting. Not only do you need to entice people to click and keep watching, but you also want to make sure they are paying attention to your message.
Bright, natural light helps accomplish this by making it easier for a viewer to see your subject's face and expressions. Lighting also creates an airy, positive ambiance. Dark or poor lighting, on the other hand, can have the opposite effect.
For great lighting on a limited budget, aim to have a natural light source across from your face (for example, a window or lamp behind the camera).
However, you may also want to invest in some small equipment, such as a ring light or a three-point lighting kit to provide fill light and avoid harsh shadows. Many online retailers sell inexpensive lighting kits to help those making professional videos get set up with great lighting in a few seconds.
(For ring lights, check out this one from Amazon for $21.)

Want to avoid glare on your glasses? Try softening the lighting with tissue paper or an umbrella. More on that here.
Audio equipment and software
Like lighting, poor audio quality can distract viewers from actually paying attention to your message.
High-quality videos have sound quality that is crisp, clear, and free of background noise. If you've ever watched any of your own videos recorded from your phone or webcam, you've probably noticed that the audio quality was lacking.
To help improve your audio and video quality overall, use headphones with a built-in microphone, or consider using pillows and blankets to help with echoes. These techniques or noise-canceling through your headphones will also help muffle any distractions so you can focus.
A USB-powered mic is a quick fix that's easy to set up. At IMPACT, a lot of us use the Blue Yeti, which costs about $100. But there are many cheaper options as well.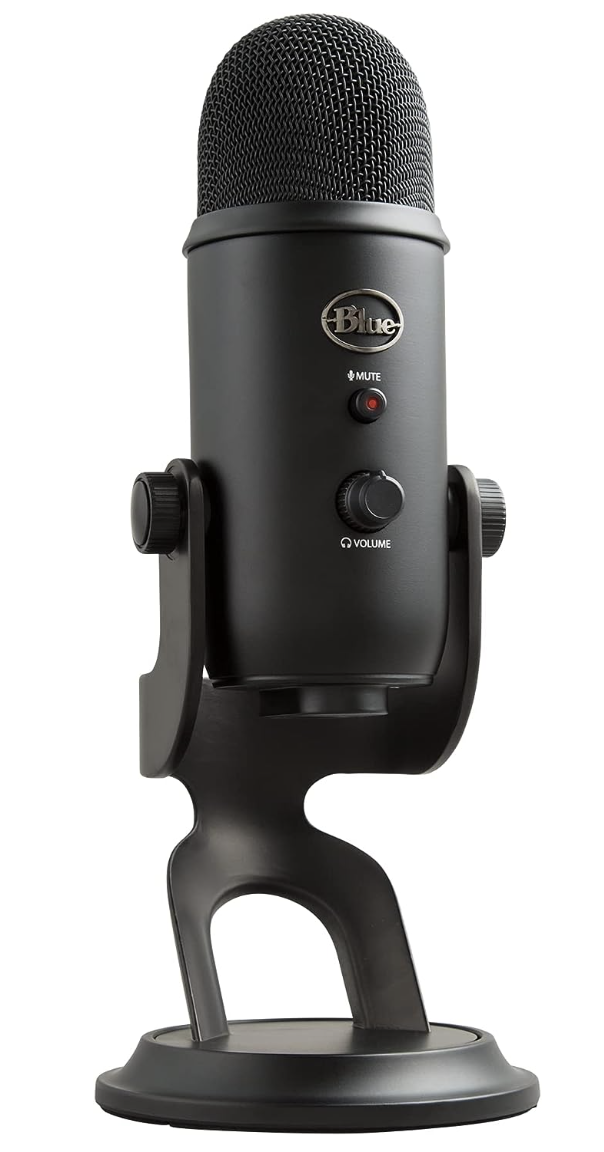 Or, you may also consider investing in an external recorder or lav mic that can be clipped to your shirt. This sound will be recorded separately from your raw footage, but it will also be more crisp and clear.
On the software side, you'll need a place to record your videos. You could use Vidyard or Loom, which both come with free versions. Or you could use a native application on your computer like Quicktime.
Krisp.ai is a great app that can help cut out background noise (and is very popular among our team).
How to frame your best shot
More than likely in your sales video, you should be the focus. You want to make sure that you project camera presence every time you make a video. With this in mind, try to keep your camera at about waist or chest height. This a the right height to create the impression of an intimate conversation, but still allow for people to see your hand gestures and body language.

(Note: This is also the prime set-up for personalized 1-1 videos sent in email or during the sales process.)
Small tools like a laptop stand or tripod can help accomplish this, but you can also consider simply placing your camera on top of a stack of books or sitting on pillows to raise yourself up as one team member did in this example.

You'll also want to place yourself in the center of the frame, unless you're presenting content on the screen simultaneously.

Regardless of the option you choose, make sure your laptop or mobile device is level and steady. Shaky footage can be as distracting as poor audio or video quality.
Setting up a background
Like lighting and audio quality, your background can either enhance or detract from the message of your sales videos. Again, you want the viewer to be focused on you and what you are saying, not distracted by the pile of clothing on your bed or the bright red cereal box on top of your refrigerator. (All very real possibilities if your home is your office.)
A good rule of thumb in any situation is to pick a simple, clean background. Try using a plain wall or something uniform like a bookcase or area with framed photos. You can also hang a sheet behind you or buy an inexpensive backdrop.

Simple backgrounds are also the easiest to light, helping ensure that you produce professional looking videos without having to fuss too much.
How to sound great without using a script
Have key talking points you need to cover in your video? While you don't want to look or sound like you're reading off a script in a professional video, it's good to have notes handy to keep track of what you need to say. Great videos flow naturally, but that doesn't mean the speaker was flying off the cuff or memorized their points.
Try having a Google Doc open with bullet points of your topics or simply writing them out on a sticky note that you stick on your camera or laptop so they can't be missed. Video tools such as Vidyard also have built-in note functions so you aren't fumbling with multiple windows or tools.
(And even if you do fumble, don't worry. When you're finished recording, that can usually be fixed with the help of simple video editing programs.)
Picking video editing software and more
After filming, post-production is where you perfect your videos. For personalized 1-1 videos, this likely won't come into play frequently, but should you like to have one on hand, the gold standard is Adobe Premiere Pro, but there are a number of cheaper tools.
AI-powered platforms like Descript and Vidyo.ai make it extremely easy to make quick edits, even if you're a video novice.
To dive more into the options and how to choose the right video editing software for you, check out this full list of our favorites.
And if you're ready for expert advice on how to get past your biggest sales obstacles, talk to a sales coach at IMPACT. We help businesses like yours every day.
Free Assessment:
How does your sales & marketing measure up?
Take this free, 5-minute assessment and learn what you can start doing today to boost traffic, leads, and sales.