Does HubSpot work for startups?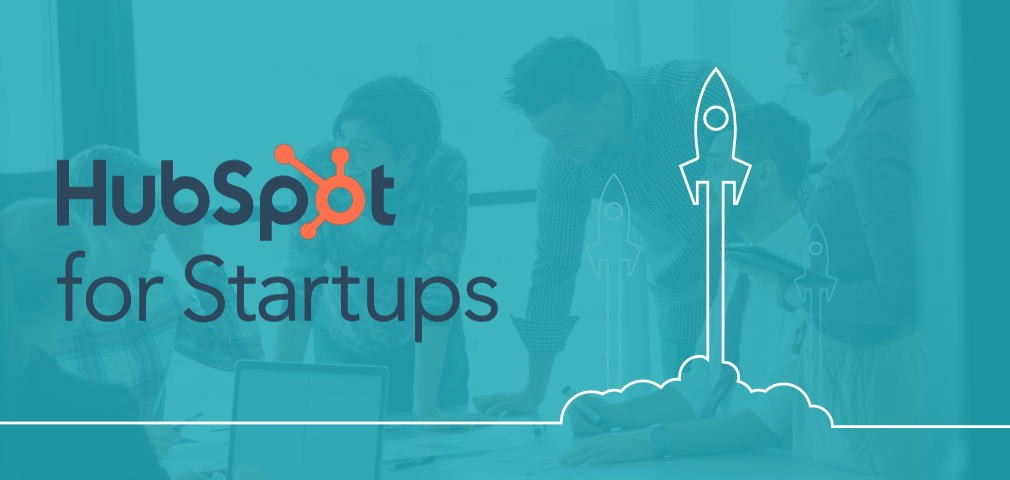 HubSpot has historically been known for being a great platform for small-to-medium-sized businesses (SMBs), and it has more recently expanded features and toolsets to cater to larger mid-market and enterprise businesses.
But what about startups — those companies who are small now, but have dreams of making it big?
Startup companies have not only a unique set of needs to be able to grow their businesses, but are also often tight on cash and man-power as they try to get off the ground.
Join the IMPACT coaches for a deep dive on a new topic every month in our free virtual event series.
Each startup company evaluating HubSpot should take into consideration its specific needs, industry, and goals. In this article, we'll look at the major reasons why HubSpot is a good fit for some startups, as well as reasons it may not be the best fit for others.
HubSpot for Startups program
To start off, HubSpot has a dedicated program just for startup companies. If you've been looking at HubSpot's standard pricing and packages, you may feel as though it's out of your startup's league.
However, the HubSpot for Startups program offers up to 90% discounts on HubSpot's entire platform, effectively eliminating the costs barrier.
(Note, depending on your funding level, you'll get a different discount level, and the discount will scale back over the course of a few years.)
A few other features of the HubSpot for Startups program that make it attractive: access to all of HubSpot Academy's educational resources, training and resources specific to startup companies, and access to over 300 platform integrations with tools like Stripe and Zapier.
So what's the catch? There are two main criteria for being eligible for the program: you must be a current member or alumni of an approved partner/incubator, and have raised up to Series A round of funding.
If you've already decided on HubSpot, getting into this program will save you cash and help you get started with the platform quickly.
If you're still not sure if HubSpot is really a good solution for startups, stick around.
Why HubSpot is a good fit for startups
Onboarding and training
Startups are usually running on a smaller budget than larger companies. One of the most important but expensive things that a startup can do is invest in training its employees. HubSpot does an excellent job of including tons of training materials for your team to get started.
So, should you choose HubSpot for your marketing and sales needs, you can rest assured that its requisite training resources (HubSpot Academy) already exist, they are high quality, and they are frequently updated.
These materials include free certification courses that will walk your team members through many of the HubSpot tools and strategies.
You will also have documentation, and training programs built for customers from the HubSpot Academy team, allowing your team members to hit the ground running .
Because HubSpot is built to be user-friendly and quick to learn, once you get into your portal and get your team started on training resources, there will be virtually no barrier to starting to use the platform for your marketing, sales, or service efforts.
In the onboarding period after you begin working with HubSpot, you will have access to the HubSpot for Startups (HSFS) implementation team for the first 30 days of your subscription service, and full access to HubSpot support. You can see all the details of the onboarding program here.
Special startup pricing
As mentioned above, because of special pricing that's available only to startup companies, HubSpot has effectively eliminated any price barrier.
Startups who have raised over $2 million in named funding up to and including Series A are eligible for 50% off in their first year, and 25% off ongoing.
Startups with under $2 million in funding are eligible for 90% off in their first year, 50% in their second, and a 25% discount ongoing.
This makes HubSpot affordable no matter what stage your startup is in. If you're not familiar with HubSpot's standard pricing structure, it's worth reviewing the packages and subscription levels.
And, if you're wondering what you get with each Hub at each subscription level, check out this article that breaks that down.
Growing with HubSpot
One of the most important reasons why HubSpot is great for startups is that the platform can "grow with" your company. This means that you can start on lower subscription levels that are cheaper and have fewer features, and upgrade to more robust subscription levels as your company's needs grow.
HubSpot offers many enterprise and professional features that lend themselves to larger teams and companies.
As your team and budget grow, and your use of HubSpot increases, you'll know when it's time to upgrade to a higher subscription level when you start running into capacity limits or realize there are additional features you need or want that can only be accessed at a higher level.
HubSpot also offers over 300 integrations with other platforms. This allows you to grow with tools outside of HubSpot that will also be able to feed information into HubSpot. This is important if your startup uses many other tools outside of HubSpot.
For example, your company might run events using Eventbrite, and need to get your attendee information into HubSpot — there's an integration for that! Check out HubSpot's App Marketplace if you're curious to see what integrations are currently live.
Why HubSpot might not be a good fit for some startups
While HubSpot offers many benefits to startups, there are some reasons why they might not want to use HubSpot.
Less flexibility compared to other CRMs
Depending on the industry you're in and how your startup is structured, you may need a completely customized CRM. While HubSpot offers customization options for building out your CRM, the platform currently allows less custom configuring than other enterprise-level CRMs like Salesforce and Microsoft Dynamics.
But be careful — as less flexibility in a CRM isn't always a con. Sometimes, completely custom CRM builds can turn into clunky, messy tools that team members don't always use.
HubSpot is made to be easy to set up and use, which means if you can fit your processes into how HubSpot is structured, you'll likely have higher adoption and usage for your team.
No owner of HubSpot at your company
One of the keys for any company to be successful with HubSpot is to have someone that "owns" it for your team. This means they're the one responsible for making sure it is adopted and used effectively.
Even if you end up working with HubSpot or one of their partners to help you use the platform, having an internal owner of HubSpot on your team will make sure your use of the tool grows as your company grows.
On the flipside, not having an owner most often leads to wasted money on a platform that's not being used for what it was originally purchased for.
Lack of organizational buy-in to the inbound methodology
HubSpot at its core was built for companies who are bought-in to the inbound methodology (read: What is inbound marketing?). The execution of this methodology is focused around attracting, engaging with, and delighting prospects and customers.
While there may be buy-in from one part of the team, like the marketing department, if there isn't buy-in across the organization, many of the tools and features you want to use will render themselves less than effective.
For example, if as a marketer you want to empower your sales team with content that answers prospects' questions, you might create some sales email templates in HubSpot for reps to use that link to different resources.
But if your sales team isn't bought in to inbound, they likely won't all of a sudden start using these resources; they'll keep doing things as they've been doing them.
Wondering how to get that buy-in? Get everyone in a room and show them how it'll change your business!
Is HubSpot right for your startup?
HubSpot has a lot to offer startups at different stages of growth, especially those who are ready to start executing inbound marketing, sales, and customer service.
In order to determine if HubSpot is right for your startup, decide whether or not you'll need the deep customization other larger platforms offer, as well as whether someone on your team can truly own your company's use of the platform.
Got more questions on what HubSpot has to offer? Check out this detailed guide on what HubSpot's Marketing Hub has to offer, and this exhaustive list of HubSpot pros and cons.
Got even more questions? We'd love to help!
Join the IMPACT coaches for a deep dive on a new topic every month in our free virtual event series.
Published on January 16, 2020