10 ways you're turning your HubSpot Sales and CRM investment into a money pit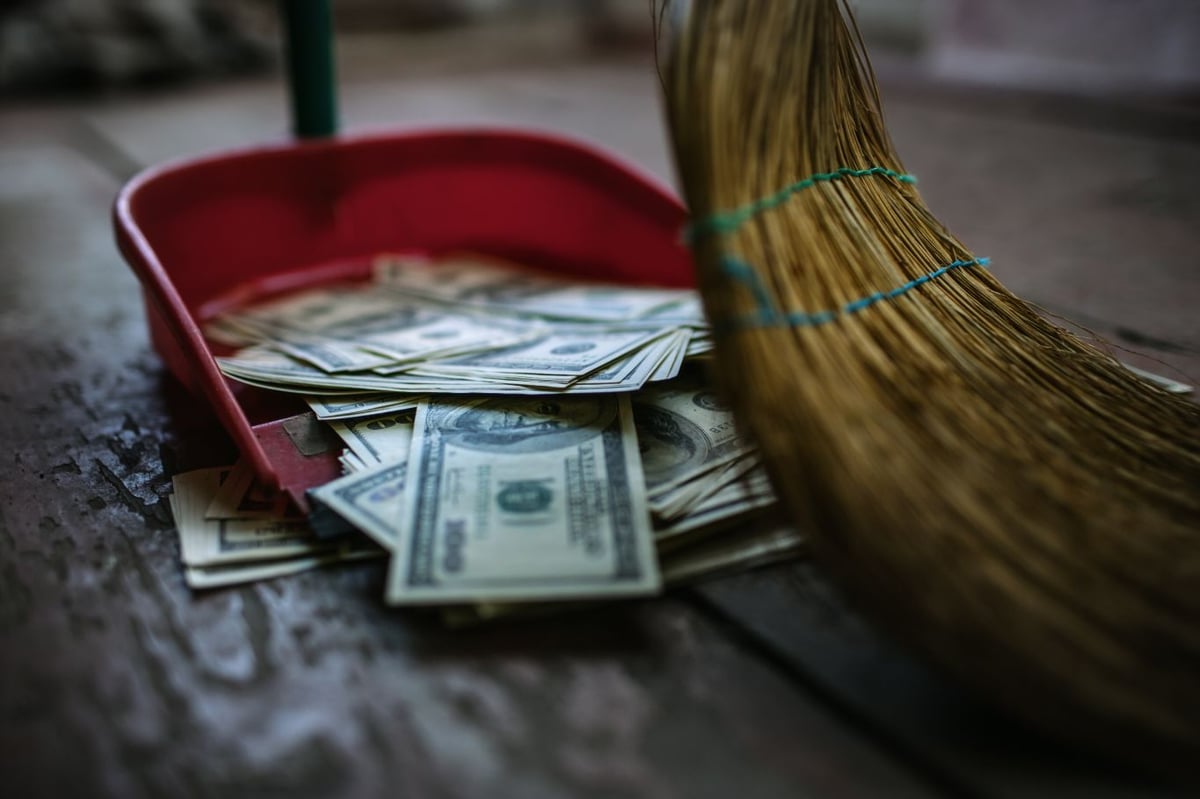 Top HubSpot Sales and CRM mistakes
Your sales team is not properly trained in HubSpot

Not taking advantage of automation

Not using custom deal pipelines

Not using custom views

Sales and marketing aren't aligned around the tool

No customized reporting dashboards

Not tracking ROI

Using HubSpot like any other CRM

Not taking advantage of integrations or tools

Not relying on qualified leads
Let me guess: You are disappointed and frustrated because the move to HubSpot CRM does not feel worth it. I get it; HubSpot is expensive.
You likely had to spend a lot of time (and money) transitioning onto the HubSpot CRM from another platform, and your marketing team most likely promised you it would be a better experience.
You would be more efficient, your team would be able to sell faster, and your team would be able to focus on what matters most...selling.
What is true? The opposite.
Your sales team has to navigate a new system, spend time learning and creating a new process, and figure out how these new tools are supposed to help. This ultimately leaves you to wonder, is HubSpot even right for me? Am I the right fit?
I have worked with many companies that have run into this exact issue, and while it is very frustrating, the problem is usually the fact that you are not using the CRM and Sales tools correctly.
HubSpot Sales and CRM can make you more efficient and help you close more deals. I have seen it work too many times to think otherwise.
Below are the main reasons why companies like yours are usually not getting the most out of HubSpot Sales and CRM.
Reasons why you aren't getting the most out of HubSpot Sales and CRM
1. Your sales team is not properly trained in HubSpot
Let's start with probably the biggest reason why companies are throwing money away with HubSpot: The sales team is not properly trained, or is unaware of what HubSpot can do.
Many of the points below are a symptom of just not understanding what HubSpot can do.
This leads to sales teams skipping out on tools or features in HubSpot that could decrease the time it takes to close a deal, or the amount of time a rep needs to put into each sale.
For example, HubSpot offers things like email templates that easily allow you to send a common email to a prospect without having to re-create it every time.
Time is money, and knowing what you can do to save you time can help you eventually save money. Plus, if you're buying a tool and not using it, it's inherently wasted money.
There are many things you can do to make sure your team knows how to use the platform. For example, HubSpot Academy has many courses and certifications that you can take advantage of for free. There are also other resources and agencies that can help teach you how to best take advantage of HubSpot.
2. Not taking advantage of automation
Sequences in HubSpot is one of those tools that can make the sales process much smoother, and also make sure that each rep is following the right steps when connecting with a prospect.
You can use sequences to automate response emails and next steps when a prospect reaches out and also add in a step to call or schedule a meeting with a prospect, among other things.
Once again, this is something that can save time for your team, but more importantly, make sure that each prospect is being followed up with quickly in the right way, .
The sales team can also take advantage of workflows. Workflows are much more robust and customizable than sequences and can be used for more complex automation.
For example, you will be able to assign contacts to the right sales rep automatically without having to dedicate someone on the team to do so.
If you assign prospects to specific reps based on location, you can set up a form that collects that contact's location, and a workflow that automatically connects the prospect to the right salesperson based on the location information.
Many times, companies will try and do this manually, making it someone on the sales team's responsibility. Freeing this person up can allow them to focus on other tasks.
3. Not taking advantage of custom deal pipelines
Pipelines in HubSpot can be customized greatly to fit how your sales process usually goes.
A mistake we see often is companies not taking advantage of this.
Deal stages, for instance, can be customized to represent each stage in your existing process. This will make it easier for your team to understand which stage a contact should be in in the database. Your team should be using language that is understood to describe each stage so it is clear when a prospect should be in each stage.
If deal stages are not customized, you would essentially be trying to fit your sales process to match HubSpot rather than the other way around.
It also helps with predicting the likelihood that contact will close based on the stage they are in because your team will be more familiar with how far that stage is in your sales process.
HubSpot also allows you to set actions based on if someone leaves or enters a deal stage. For example, once you move a contact into the "proposal sent" stage, you must add in a deal amount to make sure it represents the number actually sent to the contact.
This is a feature usually missed and can be powerful in making sure that once a contact enters a deal stage, your team must take an action like add more information about that contact. This is essential for closing deals fast by helping your team stay organized, and allows you to report on what is working and what is not when trying to close deals.
4. Not taking advantage of custom views
HubSpot has done a lot of work in order to let different members of your team see what pertains to them the most by offering custom views. This saves time and removes all the clutter that can be in a portal to make sure you are looking at the right information.
In the contact, companies, and deals views, you can create a filter for you or your team to make sure you only see what you need to.
For example, you can have a view for all current prospects you are talking to, all customers or even just potential leads you want to keep an eye on.
Without these views, your team might not even know they are looking at the wrong leads. It is possible that the contacts they are monitoring should not be a priority, or they are missing the prospects who have a more immediate need, leaving money on the table.
5. Failure to align the sales and marketing team
Marketing and sales alignment is another area that can greatly affect whether you are getting the most out of HubSpot Sales and CRM for your money.
One of the biggest areas misalignment can impact teams is the lead handoff process from marketing to sales. It is crucial to agree on when a lead is sales qualified, what information is needed from that lead, and what next steps should be taken.
How does this pertain to HubSpot? Based on what is agreed upon by both teams, HubSpot can help you use automation or tasks to make sure things are getting done correctly when handing over a lead.
This will make handoffs more efficient and will ensure the marketing team is only handing off qualified leads.
6. Your reporting dashboards aren't customized
The dashboard tool in HubSpot is something that should be customized for each team so they are looking at the metrics that make the most sense for them.
If you are not creating custom dashboards for your sales team, they can be missing out on the information they need to best do their jobs.
For example, for sales reps, you can create dashboards that show all deals currently in the pipeline, how many sales qualified leads you are actually converting, and how much sales are closing each month.
You can even create reports that track how much each rep is engaging with prospects so everyone is aware of their productivity.
All of these reports can help the team understand how they are currently performing, and if the changes that are being made are having an impact on the numbers.
7. Not tracking or reporting on ROI
Speaking of reporting, not tracking your return on your investment within HubSpot is a very common mistake for both sales and marketing teams.
If you're using HubSpot as your all-encompassing, one-stop marketing tool, tracking ROI in it is more effective than any other alternative. This allows you to see what is working and what is not all in one place.
This means you can identify what is bringing in the most revenue and analyzing if certain content, initiatives, and channels are bringing in the right type of leads. If you are spending tons of money in paid ads and you haven't closed a lead from that channel in months, for example, it might make sense to pull back spending or focus on optimizing your ads.
If you are not tracking ROI and do not have a good idea of what is working, you risk spending tons of money in areas that might not be bringing in revenue for your company.
8. Using HubSpot just like any other CRM
Many teams look at HubSpot like every other CRM or database that essentially just houses contacts so you can reach out and hopefully get a sale.
However, to get the most out of HubSpot and to make sure you are not wasting your investment, it is important to understand the benefits of it and what makes HubSpot unique.
This includes being able to track marketing and sales activity in one place, using automation in your processes and conversations, and creating reports to better help you understand your business and process.
Other CRMs are likely not on the same platform as your marketing, web, and email tools. They also may not offer integrations to them. It is important to know the differences and unique advantages or disadvantages offered by HubSpot and not just try to use it exactly as you did your old one.
9. You're not using integrations and tools
You can use HubSpot "out of the box" without much customization, however, one of the big advantages of using it is you are able to connect to many different platforms and flow all of your information into one place.
This is done through integrations available in the HubSpot app marketplace.
If you are not connecting other platforms to HubSpot, it is likely that you are spending too much time jumping between platforms or trying to make sense of separate data.
Let's say you want to track your email communication, for instance.
There is an integration with HubSpot for Gmail and Outlook.
These integrations make it easy for your sales team to use HubSpot tools (i.e. your templates, sequences, and even looking at the contact's profile information) in their email client without going into HubSpot. It also tracks all of that interaction in your contact's HubSpot record.
This is another big time-saver that can make your team more efficient.
10. You are not relying on qualified inbound leads
Last, and certainly not least, if you are not relying on qualified inbound leads, it is very possible that you are wasting money with HubSpot.
HubSpot was built to help your team with inbound marketing and sales. This means if you are relying on outbound sales tactics, cold calling, and just using HubSpot to house your contacts, there is a good chance most of HubSpot is a waste for you.
HubSpot is best when it is working for you to help get visitors to your website, capture their information by offering them something helpful or having them use your website to contact you, and nurturing them until they are ready to work with you.
Easier said than done, but that is really where the magic happens and what HubSpot can help you do best. You will also benefit from having much more qualified leads and healthier CRM.
Use HubSpot to make money, not lose it
While it may seem like not worth the investment, it is worth reviewing the points above to see if you are even using HubSpot the right way to begin with. There are many common mistakes that companies make.
There are many things you can do to try and evaluate if your sales team is using HubSpot correctly and more importantly things you can do to start making HubSpot work for your team, rather than being a money suck. If you are interested in being trained to better use HubSpot, check out our HubSpot training services for more information.
Free Assessment:
How does your sales & marketing measure up?
Take this free, 5-minute assessment and learn what you can start doing today to boost traffic, leads, and sales.