What Marketing Tasks Should I Still Outsource?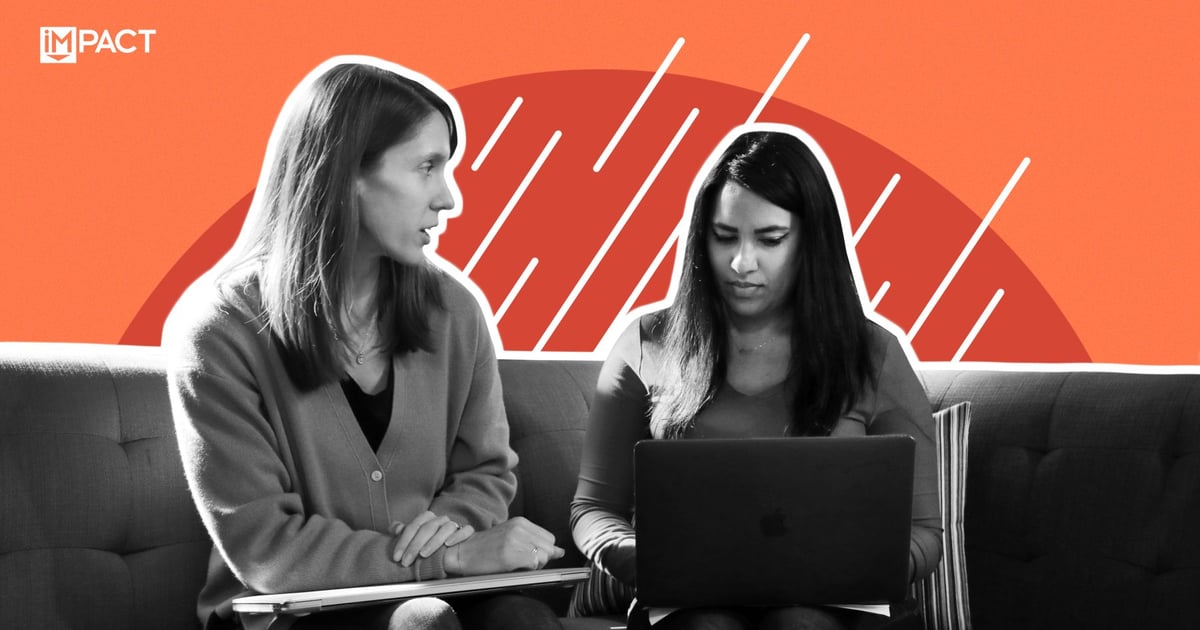 Marketing is not as hard as you think it is.
You don't need to rely on an agency to deliver leads each month — or to write your blogs, emails, and webpage copy.
Instead, you can do your marketing yourself, with a in-house team that will outperform any agency.
All over the world, frustrated companies are saying goodbye to agencies that have delivered sub-par results.
Small businesses and multi-national corporations alike are choosing to bring their marketing in-house so they're more connected with how they go to market.

An in-house marketing team is less expensive, less bureaucratic, and way more efficient, allowing you to control your own messaging and engage with your audience without an agency getting in the way.
But even so, there are some marketing tasks you may still want to outsource. And that's what I'll explain below.
Why marketing in-house makes way more sense
Think about it:
You'd never hire a sales agency to run your sales process.
You wouldn't hire a leadership agency to handle your decision-making.
So why do you hand over control of your marketing without flinching?
Is an agency going to know your business and your industry the way you do? Is an agency going to understand your customers better than you can? Is an agency going to sound like you?
Probably not.
With a framework and some training, you can see way more marketing ROI than you can with an agency. All you have to do is produce honest, unbiased articles and videos that answer your customers' questions.
Do this and you can out-punch the big boys without writing a monthly check to an agency.
Tasks you should take care of in-house
For too long, we've been convinced that marketing is best left to the experts. And it's true, marketing should be done by experts, but not marketing experts.
The expertise that matters in marketing is industry experience and insight.
This is what your customers actually want — not slick marketing tricks. And this expertise is what business leaders, sales managers, product designers, and service pros already have.
You. You're the expert. You know more about your industry and the work you do than any marketing agency ever could.
You also know your business — its history, its culture, its style.
You and your team are the experts who should handle your marketing. You just need a little bit of training and know-how.

Once you're up to speed, you should handle all of this stuff in-house:
Blog content
Videos
Sales enablement materials
Emails
Social media posts
Website copy
Keyword research
Marketing automation
Simple webpage design and updating
Data analytics
You don't need an agency to do these things for you. Your team will be able to do all of this on its own. And the results will be more authentic and effective.
Tasks you might want to outsource
But at the same time, I'm a realist. I don't think you should hire a new team member for every marketing task in front of you.
So, how do you know the difference between the needs to hire for and the needs you can use freelancers or specialists to take care of?
I tell my clients to use this formula. You should outsource a task if it checks these two boxes:
It's something that's highly technical
It's something that you don't have to do very frequently
Outsourcing only makes sense if your task checks both boxes. So, highly technical AND infrequent.
If it's something highly technical that you need to be done all the time, you should hire a team member. You'll pay less and get more.
If it's an infrequent task that's not highly technical, you should deputize someone on your team to learn how to do it.
If it's both. That is, both highly technical and infrequent, you should think about finding an outside expert to help you.

So, what types of tasks are these? Your needs will be unique, but some examples my clients face are:
Website redesigns
Technical SEO audits
Complex software integrations
Major rebranding
Occasional graphic design work
Tactical paid media ad campaigns
It makes sense. Building a website requires specific skills that your company probably doesn't need on a regular basis — and those skills are pricey. Most SMBs won't need a dedicated coder on staff, and it doesn't make sense to keep that coder on the payroll so they can handle your twice-per-decade website redesign.
So, this checks both boxes: Technical and infrequent.
You should use this same rationale for any task you're evaluating.
But you should always be striving to bring more tasks in house. Train your team to learn and do more.
This means that the tasks you outsourced last year you might not need to outsource next year.
As you grow, your team should too
Keep in mind that your in-house marketing team should grow as your business grows.
Let me give you an example:
Ohio-based Fire & Ice Heating and Cooling. They're a client of ours.
As recently as 2020, Fire & Ice didn't have a single team member focused on marketing. They started with a content manager to write articles and emails. Then they added a videographer. And things started to take off. As their company grew, so did their marketing team.
They had more tasks they needed to get done — so their team needed to grow.
Today, Fire & Ice has a marketing team of six:
Marketing manager
Content writer
Two-person video team
Graphic designer
Social media manager
They never should have hired a six-person team in 2020. And the one-person marketing team that suited their needs a few years ago would've held them back if they didn't add to it.
(If you want to learn more, here's their full story:)
Every team will scale in its own way.
Adding new roles
For some, you'll need to add team members to bring more and more tasks in house.
For example, as you grow, it might start to make sense to have a website specialist in house, or it might make sense to hire a HubSpot admin.
Adding more depth
For others, you might need to double up certain positions to meet more demanding needs.
In other words, you're not adding new positions, you're adding headcount. One videographer turns into a two-person video team.

Just keep in mind that the team you have today might not be the team you need a few years from now.
Outsource for the short term, hire for the future
If you need something now that your team can't handle, look to an outside specialist for help. But you should always have an eye on growing your team so that you can handle more and more marketing tasks in-house.
Remember, you're the marketing expert.
Build the team that helps you share that expertise with the world.
If you want to learn how to build the team you need for long-term growth, join me for one of our free monthly consulting sessions where we help business leaders solve their most pressing problems.
Free Assessment:
How does your sales & marketing measure up?
Take this free, 5-minute assessment and learn what you can start doing today to boost traffic, leads, and sales.