Subscribe
Join 40,000+ sales and marketing pros who receive our weekly newsletter.
Get the most relevant, actionable digital sales and marketing insights you need to make smarter decisions faster... all in under five minutes.
Thanks, stay tuned for our upcoming edition.
Marketing Specialist vs Generalist: How to Hire For Your Team [Interview]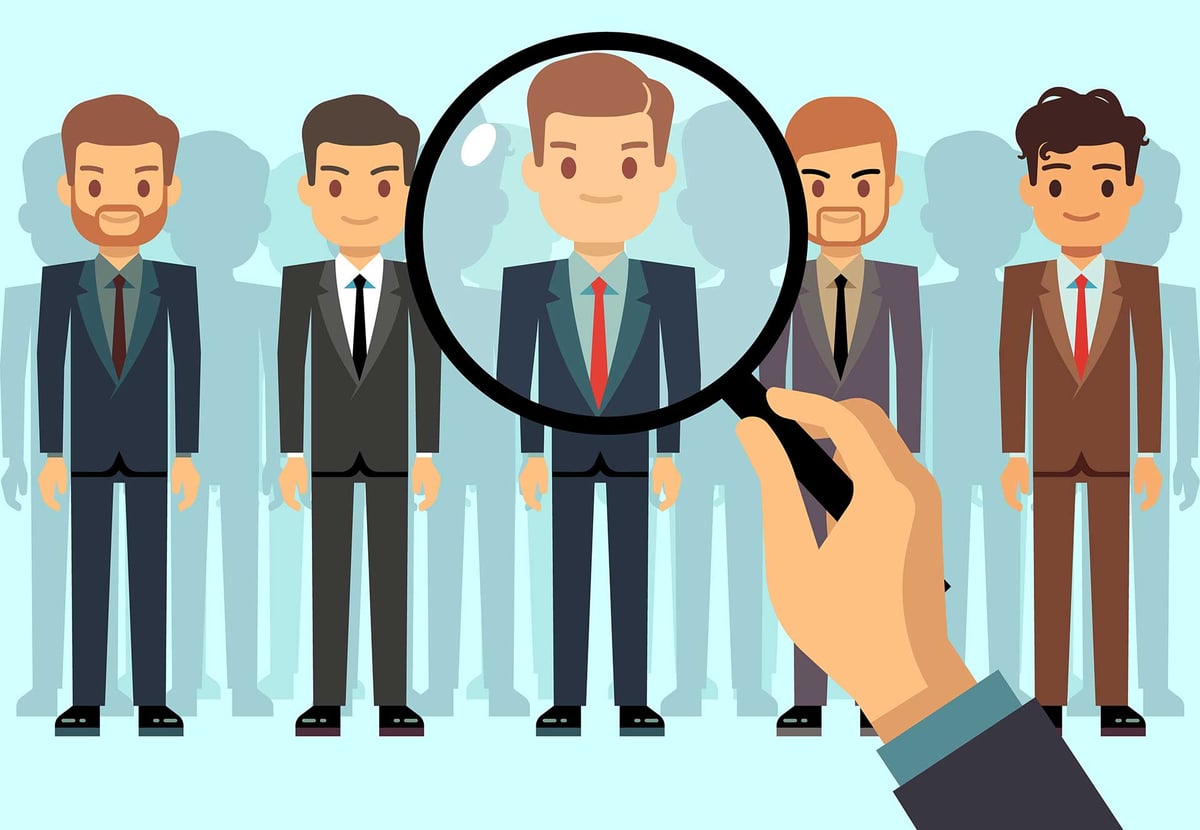 There's often debate among marketing leaders about how to assemble and hire the best marketing team -- with specialists or generalists, or both.
With many marketing teams now practicing inbound marketing, the role of marketing "specialist" is more important than ever.
If you were to get an inside look at tech companies like Onshape in Cambridge, MA, you'll see specialists are in high demand and provide enormous value for relatively small marketing teams, while generalists, as their name suggests, can be more cost-effective, wearing many hats.
But which is right for you?
On my consulting calls, I talk to a lot of leaders who are just starting to grow their marketing departments. These leaders often are wrestling with the question of what type of marketer to hire first.
We end up discussing questions like:
What's the right mixture of generalists and specialists on our team?

How do you manage what each type of marketer works on?

Can a generalist do the work of a specialist?

What are the ideal personality traits and/or skill sets of each type?
If you're a marketing leader at your company (or even an army of one, looking to become an army of two, three, four…), these are likely questions you're pondering as well.
Based on real world experience from successful marketers on teams that I really respect, I want to provide some additional perspective to answer these questions.
I want to do this so that, as they used to say on Reading Rainbow, "You don't have to take my word for it!"
That is why, for my post this week, I decided to sit down with Daniel Murphy of Onshape, a CAD software startup based in my current stomping grounds of greater Boston (which in itself has become a hotbed of marketing tech/innovation).
Onshape was recently nominated as one of Boston's "next pillar companies" by the New England Venture Capital Association.
So, Daniel's had a front row seat to see how a successful marketing team is forged (and of course has a lot of lessons learned that I think are worth sharing).
He personally helped grow Onshape's marketing team as the firm evolved from a small early stage startup into the promising tech company it is today.
How Onshape Grew and Evolved Its Marketing Team Through Specialists and Generalists
As you'll find out, Daniel has served as both a marketing specialist and a generalist. He's also hired both types of marketers for his team.
Onshape's specialists were actually the first hires. I found this counterintuitive, but what's "special" is they still have opportunities and expectations to be cross-disciplined.
Daniel's team also uses a new type of marketing generalist, which he calls a "principal generalist," but I'm getting ahead of myself. Here's a bit of our chat about the evolution of the Onshape marketing team and what your organization can learn from it.
N: Daniel, for years you've gone on and on to me about how important it is for marketing organizations to "focus on specialists." What is the role of the marketing specialist on a team, from your perspective?
D: You're exactly right, Nick, I think they're important to focus on right from the beginning.
First, let me explain how I define marketing specialists. Marketing specialists are team members that focus day-to-day on a specific marketing discipline. Depending on the industry, marketing strategy and budget, marketing leaders will hire talented specialists that can help them achieve their marketing goals.
If your marketing plans call for producing large volumes of compelling content, an elaborate website rich with information in various forms like blog posts, help documentation and videos then you're going to need team members focused in each of those disciplines that can help you reach your goals.
A few common examples of marketing specialists are a copywriter, video content creator, graphic or web designer, web developer, marketing technologist, public relations liaison, and product or sometimes industry experts.
N: When do specialists come into the picture for a marketing organization?
D: Contrary to popular belief, I think the right time to hire specialists is early on. If you know your team will be producing ten to fifteen blog posts a month, hire a talented writer to focus on making those posts excellent and also on strengthening the writing discipline internally so all your copywriting gets better over time.
Because digital marketing initiatives, like producing content and building a rich website, are so essential to success you'll hear about tech companies hiring an experienced journalist or a creative video producer, which is what we did at Onshape.
Don't get me wrong, not every company has enough need or budget to hire specialists for every discipline that can be practiced in the marketing department. But if you're trying to spin up a productive inbound marketing engine at your company and you were considering options from the list above, I believe the most important to hire are a writer, web developer, and marketing technologist.
N: Why are those the most important for marketing leaders to consider hiring first?
D: For two reasons: First, I find that those three jobs are the most crucial for building the inbound marketing engine.
Filling these three positions means you have team members that can create great written content, build a great website, and the plumbing or automation that is needed for the marketing funnel. Those are three really important parts of inbound marketing and take time to iterate and test.
Second, hiring amazing talent in these three areas is competitive. Marketers are in high demand. If you focus on these roles first, you're building your foundation for your marketing team. You can add generalists and other specialists later.
N: Okay, so what types of specialists do you have on the Onshape marketing team? How did that team evolve?
D: We have a relatively small team, there's ten of us in total. About half our team actually handles multiple specialist roles. For instance, our web developer also does some of the marketing technologist and web designer work and our product and industry experts create our video content (pre and post production).
From what I've seen with other technology companies, it's rare to have one team member effectively fill the roles of multiple specialists, but in our case, it's extremely productive. As our team grew we hired talented contributors that could work multiple areas of marketing.
N: Hold on a second... If a specialist on your team does the work of several specialist roles, wouldn't that make them a generalist?
D: No. I don't blame you for being confused on that point. Ironically, I've seen marketers with job titles such as "inbound marketing specialists" that are actually marketing generalists. So, leaders need to be careful when hiring someone with this title.
It can be confusing if you're not clear on the difference between the roles.
N: Agreed. I do think a lot of marketers can use "specialist" and "generalist" too loosely in defining roles. Now, you've told us about your definition of a specialist, but sounds like we need to nail down the answer to this question:
Knowing that specialists are foundational and yet still may work on a variety of projects, what's a true generalist role in your view and how should we be viewing that role on a marketing team?
D: In my mind, a marketing generalist is a person on the team who can do many things well such as email marketing, writing, and the work of a marketing technologist, but what makes them a generalist is that they gravitate towards two areas that are important to making the team run smoothly: organization and management.
Generalists are the operators of the team. While they can be creative, they do more project management than specialists. They manage projects like a website redesign, product launches, or major facets of the team's operations such as content distribution or lead generation.
The best generalists are good at reading and reacting to data, have strong interpersonal skills, and can prioritize assignments against the team's big picture goals.
They also might have some basic HTML and computer science skills, and know systems like HubSpot and Google Analytics really well.
N: Well what about you? What role are you currently fitting into at this point in the Onshape marketing team's evolution?
D: I am a marketing generalist. I actually handle most of our marketing operations work like managing Onshape's HubSpot portal, data integrity, and mapping. I can also sub-in to do writing, email marketing, and even video production, when needed, but what makes me a generalist is that I often manage various projects for the team, and that's what I'm good at doing.
I was originally hired as a video production specialist but transitioned into a generalist role as we needed someone to handle various projects.
N: What made you realize you were ultimately best suited to be a generalist?
D: Generalists are usually type A personality. They move quickly because they're the ones in charge of achieving specific goals. This can cause conflict with specialists who want to perfect their contributions rather than rush something out the door. I've seen this happen multiple times. I like being a problem solver. So being a generalist that was once a specialist means I have a unique perspective on how to accomplish our goals and maintain high quality work.
N: What have you learned about the specialist role, now that you've seen it from both a practitioner and a management perspective?
D: Because they are the expert on the team in that discipline, specialists can be protective of their work. I know I was and I've seen it come up across multiple specialists that I now collaborate with as a generalist.
That type of ownership of their work is good, in my opinion. For the most part, you want a specialist to be territorial. It's their job to be really focused and make sure that their particular discipline on a team is done well.
The generalist is the one keeping their head up and making sure all the work is coming together. They stand ready to "pinch hit" to fill any gaps between the disciplines involved in producing successful campaigns.
N: Can you elaborate on why is it good for a specialist to be territorial?
D: Sure. As I mentioned before, specialists don't like it when their generalist colleague tries to do their job for them. Let me explain a scenario where this can occur.
A good example is with web designers. When a generalist who might have a strong opinion about the layout of a page, gets involved to help move a project along, the web design specialist might become territorial of the page design.
The truth is not everyone is a gifted web designer. That's why you hire a specialist for that role. But most marketers think they can do it. This is why it's not a bad thing for the specialist to be territorial.
N: So how does a marketing team leader help these two roles work productively together?
D: In my opinion, it's important to give the specialist room to produce great work. What's a blog post worth if the content isn't compelling enough?
As for the generalist, managing another person's workload when you are not their boss is a difficult task. That's why hiring and training generalists is really important. You need to teach them balance.
For generalists, they can't be programmed to care about only getting something out the door. At the same time, a generalist can't sit on their hands and not provide deadlines on projects.
Q: How do you train a marketing generalist to be balanced?
I've hired a few different entry level marketers to serve as the principal marketing generalist on our team. By "principal marketing generalist" I mean the one member of our team in charge of organizing and managing most of our marketing activities.
On day one, a generalist should exhibit traits like organization, time management, and a strong sense of marketing best practices, but I've noticed some key skill sets new marketing generalists need to continually work on and hone if they're really to serve their role on the team well.
N: What are some of those skill sets?
D: They often need to learn how to be assertive with the rest of the team, since they are in charge of getting things done that can be blocked by other team member's work. However, there's a balance between being a pain in the ass and productive.
That's the true art of the role. Striking that balance.
For example: sending five unanswered emails to a blog author looking for a draft of the upcoming post is being a pain in the ass. Setting up a process, deadline for that draft, and then calling the author when the deadline has passed is productive problem solving.
While it's not always achievable, finding the balance should be the ideal.

They also need to learn how to prioritize assignments and tasks against big picture goals. Since they are generalists, they typically have a long backlog of work. The list is neverending. When successful generalists receive a new assignment, they know where it ranks in achieving the team's big picture goals, and they prioritize.

Generalists also need to learn how to read and react to marketing performance data.
Understanding key performance indicators for a marketing team and knowing how to appropriately react to them is something you need to train your generalists to do.
This is especially true if you're company has a Software-as-a-Service (SaaS) business model. On SaaS marketing teams there is so much performance data, it's dizzying. For instance, what data relates to lead generation? At a SaaS company we might look at trial signups, eBook downloads, webinar registrations, demo requests and so on.
The generalists needs to not only learn what data is important, but what it means. If you're lead generation numbers are low one week, how do you counter that? Do you blog more? Run outbound ads? These are the types of things successful generalists need to learn in the first few months.
N: While you can qualify for some of these interpersonal skills in the hiring process, it's likely that everybody will need time to adjust and figure out how to best work in a new organization. In your experience, how long does this type of onboarding usually take for a generalist?
D: Onboarding marketing generalists takes months, but setting 30/60/90-day goals helps you stay realistic on integrating each of the core skill sets into their workflow with the rest of the team.
Depending on how long your organization has been in market, the amount of "things to know" as a generalist can be overwhelming.
It might take several months for a generalist to become productively "knowledgeable." So, you have to be patient and realistic; give them goals and areas to focus in the first few months. It also requires the manager of the generalist be very hands on during onboarding.
N: So, where do marketing agencies and contractors fit into all of this?
D: In the early days of Onshape, we had more contractors than we do now.
The difference between then and now is that our goals have changed. We're supporting an inside sales team now and our day-to-day need for maintaining our website, managing our webinar program, and other areas has greatly increased.
When your marketing operation is small, outsourcing things like web design and development, graphic design, and even writing is plausible – particularly, if you can't afford to hire full-time specialists yet.
It's plausible to go with an agency or contractor because your in-house marketers can spend more time communicating needs to outside resources. When doing things like maintaining your website's content, building dynamic web pages, optimizing page load speeds become daily activities, it's time to hire an in-house web developer.
The most important part of working with an agency or contractor early on is making sure whatever you're doing is scalable for when you do hire an in-house specialist. If you're building a website with a marketing agency, make sure the website framework has great documentation so, when you do hire your web developer, they will understand it.
IMPACT is one such agency. Whether you're looking for website redesign services or digital marketing consulting and strategy, we have the experience and skills to help you scale your business and team. Talk to us!
N: How and when do specialists move into generalist roles? And vice versa.
D: When I started at Onshape I was supposed to be a specialist. For the first 6 months on the job, I was creating product videos. As we came closer to the launch of our beta product, the team needed someone to manage the day-to-day details of our marketing operations. That's when I made the switch.
I became that "principal generalist" by managing our webinar program, blog schedule, social media, some or our email marketing, and our website. Over time, I started working in other areas like lead generation and marketing operations. So, we hired more marketing generalists.
One of my colleagues we hired after he interned with us doing marketing generalist work.
He was technical, so he transitioned into being one of our marketing technologists. He became the chief maintainer of content on our website and over time, he built up the technical skillset to redesign our website. This provided enormous value to our team.
He is now our web developer, and he's doing really important work that marketing teams don't worry about when they are small. Things like web page performance enhancements, re-writing cleaner styling code, and managing our localized websites are now daily activities for him.
N: What other suggestions do you have for marketing leaders building out their team?
D: I was very fortunate to see in the last few years how, by hiring a healthy balance of generalists and specialists, a top-notch marketing team can be assembled.
When you make an offer for someone to join your team, obviously you have a particular role in mind for that marketer. However, when your team is small, I suggest you don't limit the scope of work for your team members - just make sure they have a core specialty they focus on and own for the team.
With Onshape, we kind of played a game of musical chairs, but with job responsibilities. This was actually a really great thing as our team grew. Without tight restrictions, we self-identified our strengths and weaknesses and arranged ourselves into the right role. Today, we're a high functioning team and everyone pulls their own weight (and then some).
Even though I transitioned from specialist to generalist, I still get to work on projects normally slated for a specialist. Which I love.
For instance, I worked with our localization software vendor and product team to develope a custom way to localize our HubSpot COS hosted website. It was a lot of fun being the marketing technologist for this project and it accomplished one of our big 2016 goals.
N: Wow, what a great journey you're on, Daniel. On behalf of all our community of marketing leaders, thanks a lot for your sharing your experience here. You are an inbound rockstar.
D: Thanks, Nick. Just doing my best to learn and grow every day.
. . .
So, as you can see, Daniel has been through the spectrum of roles from specialist to generalist to team leader, and each phase has brought different challenges.
What Daniel shared has been seen in other organizations, including IMPACT.
A quick example would be our own "smarketing" team - Ramona, Kyle, and Christine.
Each are specialists (in content, database, and design/development, respectively) but can all also serve as generalists depending on the project; Ramona as a writer/editor but also our pod's scrum master, Kyle as BDR/Growth Strategist working the database but also as our systems integrator, Christine as designer/developer, but also as a video editor/part-time content producer as needed.
As hopefully you've also observed from what we shared here, nobody is perfect. Leading generalists and specialists on the same team is a skill you develop over time as a leader. The right approach will likely be different given every organization's unique culture and maturity levels.
What's clear to me after speaking with Daniel is: no matter where you currently are in your marketing department's growth trajectory, you need to start with hiring and this means looking at how you're setting your specialists and/or generalist up for success across your whole process -- how the jobs are written, what skills you qualify for, how you train them, how you help them work together, and the incentives you give to each role.
Your Turn to Share:
How have you differentiated and balanced between specialist and generalist roles in your marketing department? Do you even differentiate? Are there areas of Daniel/Onshape's experience that you can relate to? Or possibly even disagree with?
Please share with us. We are eager to compare and contrast with other organizations in our community.
Free Assessment:
How does your sales & marketing measure up?
Take this free, 5-minute assessment and learn what you can start doing today to boost traffic, leads, and sales.