The 13 most popular types of videos on YouTube [Infographic]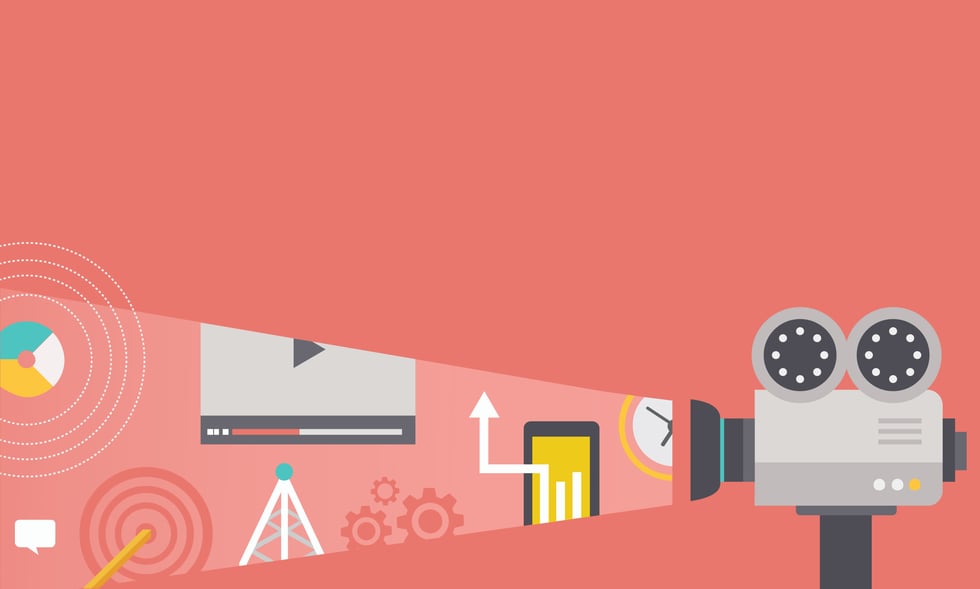 IMPACT+ Community Manager, 6+ Years Marketing Experience, Track Record of Helping Clients Double Their Traffic and Leads
It should be no surprise that YouTube is one of the most popular video hosting platforms out there with almost 5 billion videos watched on the platform per day and 1,300,000,000 users.
Even though YouTube has been around since 2005, it still stands strong with even Gen Z preferring to consume content on it over other social media platforms.
It's undeniably one of the best places to focus your video marketing strategies, but at the same time, doing it well can feel a bit daunting.
Creating consistent content onYouTube isn't going to guarantee views, shares, likes, or even success.
Success comes down to creating the right content. A big part of this is understanding the type of content that historically does really well on the platform and the types of video that people prefer to consume, especially your audience.
Vidyard shared an infographic by Mediakix, an influencer marketing agency, breaking down the top 13 most popular types of videos on YouTube.
Mediakix analyzed the videos that received the highest number of views and engagement as they were putting together their list.
Here are the 13 types of video content the infographic covers:
Product reviews video

An example of a product review video would be a person discussing a product or service they've used, what their experience was like, and whether they would recommend it or not. These are frequently created and shared by influencers.

How-to videos

How-to videos provide step-by-step details of how to accomplish a task. For example, if I wanted to learn how to change the oil in my car, I would go to YouTube to visually show me how.

Vlogs

Vlogs are simply a video version of a blog.

Gaming videos

Gaming videos vary; sometimes they are a recording of a user playing a game or review of a game.

Comedy/skit videos

Comedy/Skit videos are not only done by celebrity comedians but aspiring comedic YouTubers, publishers like Buzzfeed, and brands.

Haul videos

These videos typically cover makeup or clothing purchases. They usually dive into highlights of specific brands and product reviews.

Memes/tags

These are memes turned into video form. They are typically comical and socially relatable.

Favorites/best of

This is a different take on product reviews. YouTubers use these videos to talk about a product, service or experience they've had and what their favorites are.

Educational videos

Educational videos help educate viewers on a specific topic. They are used to inform, answer questions and provide facts. As marketers, this is likely the type of video you'll be most concerned with.

Unboxing videos

YouTubers use this opportunity to literally open package or product boxes on camera to show their initial reactions. This is a great way for brands to increase awareness around a product or service.

Q&A videos

YouTubers use Q&A videos to take questions their viewers have and answer them. It allows YouTubers to engage with their subscribers on a deeper level.

Collection

Collection videos are used as an opportunity for YouTubers to walk through a collection they have. This can relate closely to the review videos as many times the person is walking through a review of their collection.

Prank videos

I'm sure you've all been there, watching practical jokes caught on camera.
Curious if you're on the right path to creating the most popular types of video content? Check out the full infographic below.

Want to learn more about digital sales and marketing?
Master digital sales and marketing when you join IMPACT+ for FREE. Gain instant access to exclusive courses and keynotes taught by Marcus Sheridan, Brian Halligan, Liz Moorehead, Ann Handley, David Cancel, Carina Duffy, Zach Basner, and more.
Access hundreds of FREE courses and keynotes