How to do a competitive analysis in 5 easy steps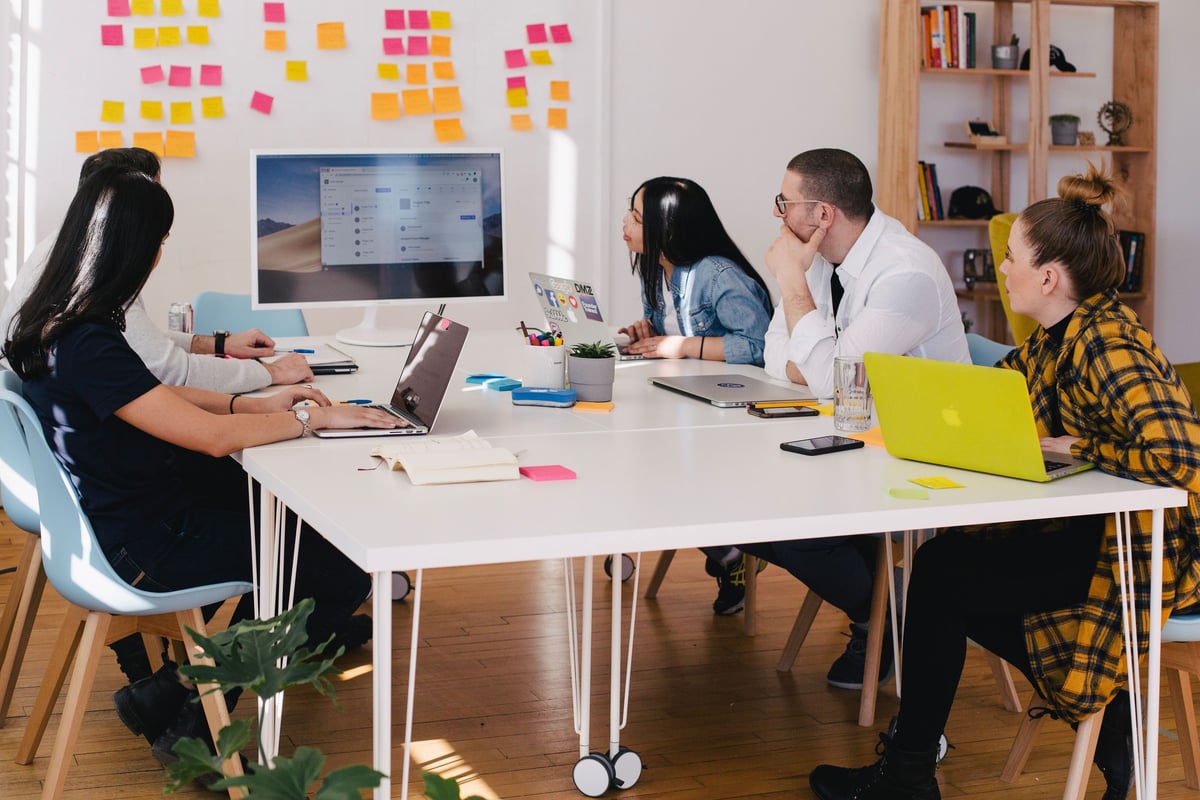 What is competitive analysis?
Competitive analysis (or competitive research) is a field of strategic research that specializes in the collection and review of information about rival firms. It's an essential tactic for finding out what your competitors are doing and what kind of threat they present to your company's success.
Whatever it is you do, it is almost certain that there are other companies out there offering a similar product or service to yours.
In any crowded marketplace, you need as much information and insight as possible to gain an edge over your competitors.
Simply knowing what they offer is not enough.
With the advent of new software and technology, marketers and business owners have the ability to know more about their competition than ever before.
It is extremely important to regularly conduct a thorough competitive analysis in order to stay one step ahead.
Why is it important to research competitors
Competitive research (or competitive intelligence) is a field of strategic research that specializes in the collection and analysis of information about rival firms.
It's an essential tactic for finding out what your competitors are doing and what kind of threat they present to the success of your company.
According to new data from Crayon, a research firm based in Boston, 41% of business professionals "strongly agree" that competitive intelligence is critical to their company's success.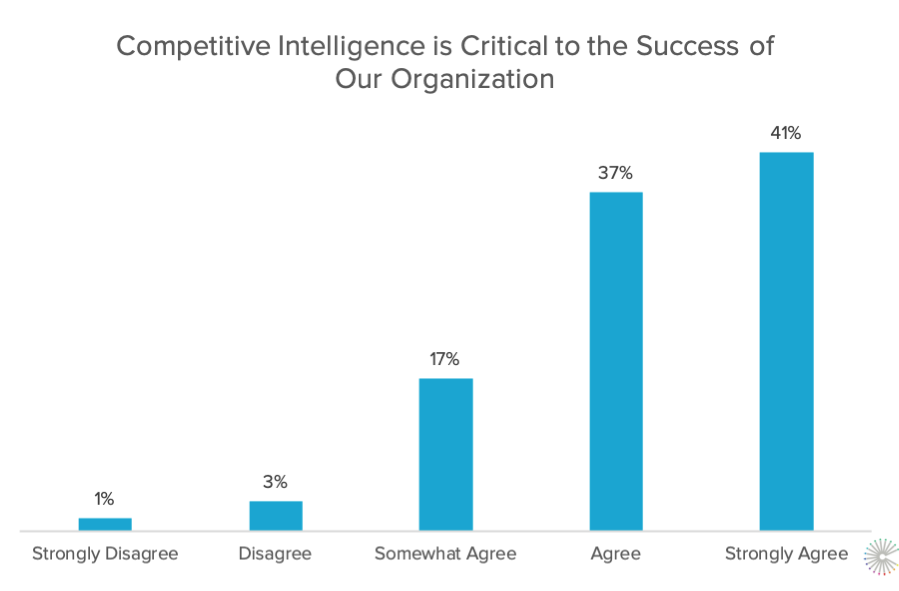 Source: Crayon
Competitive research is really just collecting bits of information available in the public domain, from financial filings to reports compiled by companies like Hoovers and Dun & Bradstreet.
(You can also find articles written about companies in local newspapers or on Nexus files.
Online databases are available from sources such as the U.S. Securities and Exchange Commission and Standard & Poor's, and news sources such as PR Newswire.)
Of course, you can also use search engines to find information about companies.
While an in-depth analysis is certainly going to yield the most insight, a good deal of information can be obtained just from your own desk. Here's how.
How to conduct your competitive analysis
1. Identify your top ten competitors
This seems obvious, but it's an essential first step. Do you know who your top competitors are?
If you sell a product or service online, you are likely competing with dozens, even hundreds of companies going after the same group of qualified leads.
Whether you are a local, national, or international company, there is probably someone in your company, often in the sales or marketing teams, who can quickly rattle off your top competitors — as well as what differentiates them from you.
If you need a little help identifying your competitors, Google is a helpful resource. By simply searching the type of service or product you are offering, it is pretty likely a few of your top competitors will show up.
Another great way to discover who your top competitors are is by using online tools such as SEMrush.
SEMrush is a great software to get a look into what other companies are ranking for your keywords, and how you stack up against them. You can start with a 30-day free trial.
2. Analyze and compare competitor content
Once you've identified your competitors, you can kick-start your competitive analysis and dig a little deeper to gain a better understanding of what type of content they're publishing.
Analyzing their content can help you determine what opportunities you have to help outperform your competitors. What types of content creation do your competitors focus on? Blogs? Case studies? Premium content?
Is some content gated? Are there newsletters, YouTube channels, or podcasts?
Once you've located their content, you can determine the quality, and you can see how it compares to yours.
Be sure that you look for how frequently they are publishing, adding, and updating new content — as well as what topics are they discussing.
At the bottom line, are they doing anything that you aren't?
If your competitors are consistently publishing case studies, this could be a part of the reason why your quality leads are going to your competitors. A prospective client wants to know what it's like to work with your company.
Next, take a closer look at their blog.
If your competitors tend to publish three times a week compared to your one article every two weeks, it will be beneficial for your company to start generating more traffic to your site by publishing more frequently about relevant topics.
However, don't just blog because you want to add more content; it won't generate more traffic if the content you're adding isn't remarkable.
3. Analyze their SEO
Say your competitors have the same type of content, update it just as frequently, and produce high-quality work. You might have to look more closely to find what they are doing differently.
It might be their SEO.
If your company has a blog, you know how important your SEO is. While conducting a competitive analysis on the type of content your competitors are generating, it is also beneficial to consider that content's SEO.
With the roll-out of algorithm updates like Google's BERT, search engines are getting better and better at understanding search intent.
Gone are the days when stuffing keywords into your content would guarantee a high search rank.
Instead, try to focus on beating your competitors at their own game.
If a competitor has an article that outranks you that shares six tips or tricks to produce better video content, maybe you write something that shares eight or nine.
If a top result for tennis rackets is a few years old, try to outrank it with one that's more up to date.
Does their list of top insurance providers leave out a big one? Does it fail to include a featured snippet? Are any links broken?
When you look closely at the work of your competitors, you should be able to identify gaps and shortcomings. Use the creativity and expertise of your team to fill in those gaps.
4. Look at their social media engagement
A company's presence on social media is becoming increasingly important, and each company is utilizing each platform differently. Social media networks are a great way for companies to interact with users and fans.
Additionally, businesses use these sites to share content.
The next step of your competitive analysis should be to determine how your competitors are using social media and integrating it into their marketing.
Not only is it important to see if your competitors can be found on social media platforms, but you also want to see how effectively they're using their profiles.
What type of information are they posting? What is their frequency? Do they have cover photos and profile photos?
How about oft-overlooked platforms like Google My Business or Pinterest?
Next, check out engagement. Do their posts garner clicks? Do they have followers? Are they often liked or retweeted? Are they posting photos that showcase events or company culture?
These are all questions you should be asking yourself when you are checking your competitors' profiles. Remember, just because they have a profile does not necessarily mean they are winning with social.
Don't just click off the page quickly; learn what they are doing. What can you do better?
5. Identify areas for improvement
After performing a competitive analysis, you now have a better idea and understanding of what your competitors are doing.
Take all the information you gathered about each competitor and identify particular areas of your own work that can be improved. If you're looking closely enough, you're bound to find something.
Not only will you be able to identify key areas that you can improve upon in regards to your content creation, search engine optimization, and social media engagement, but you can also help establish your company's presence with potential customers, blog readers/subscribers, and social media users.
Get started!
According to research done by Crayon, marketplaces are becoming increasingly crowded and competitive: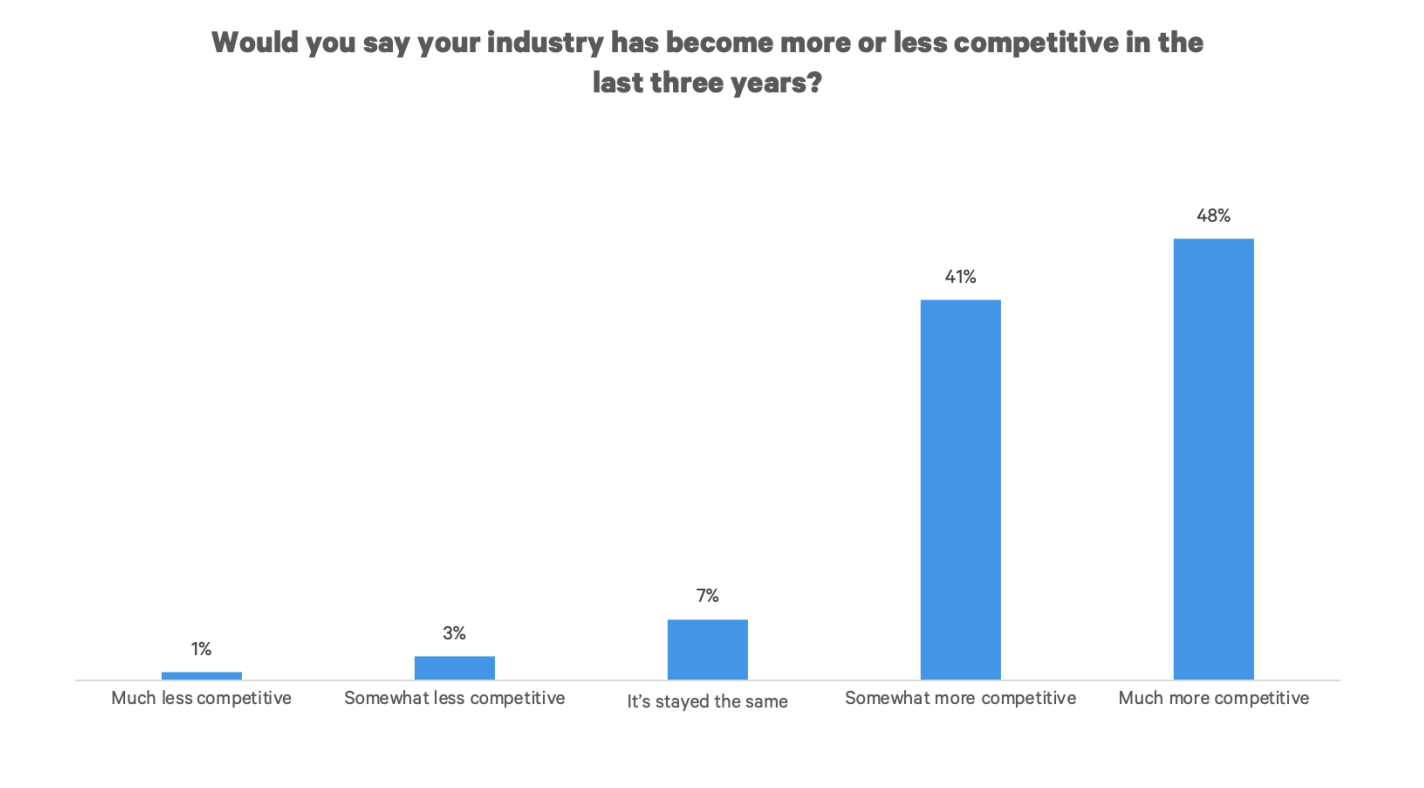 In this landscape, the information already provided to you by your competitors, by way of their websites, their social media profiles, and their content — in conjunction with third-party review sites and other resources, can provide you with much of what you need to position yourself strategically.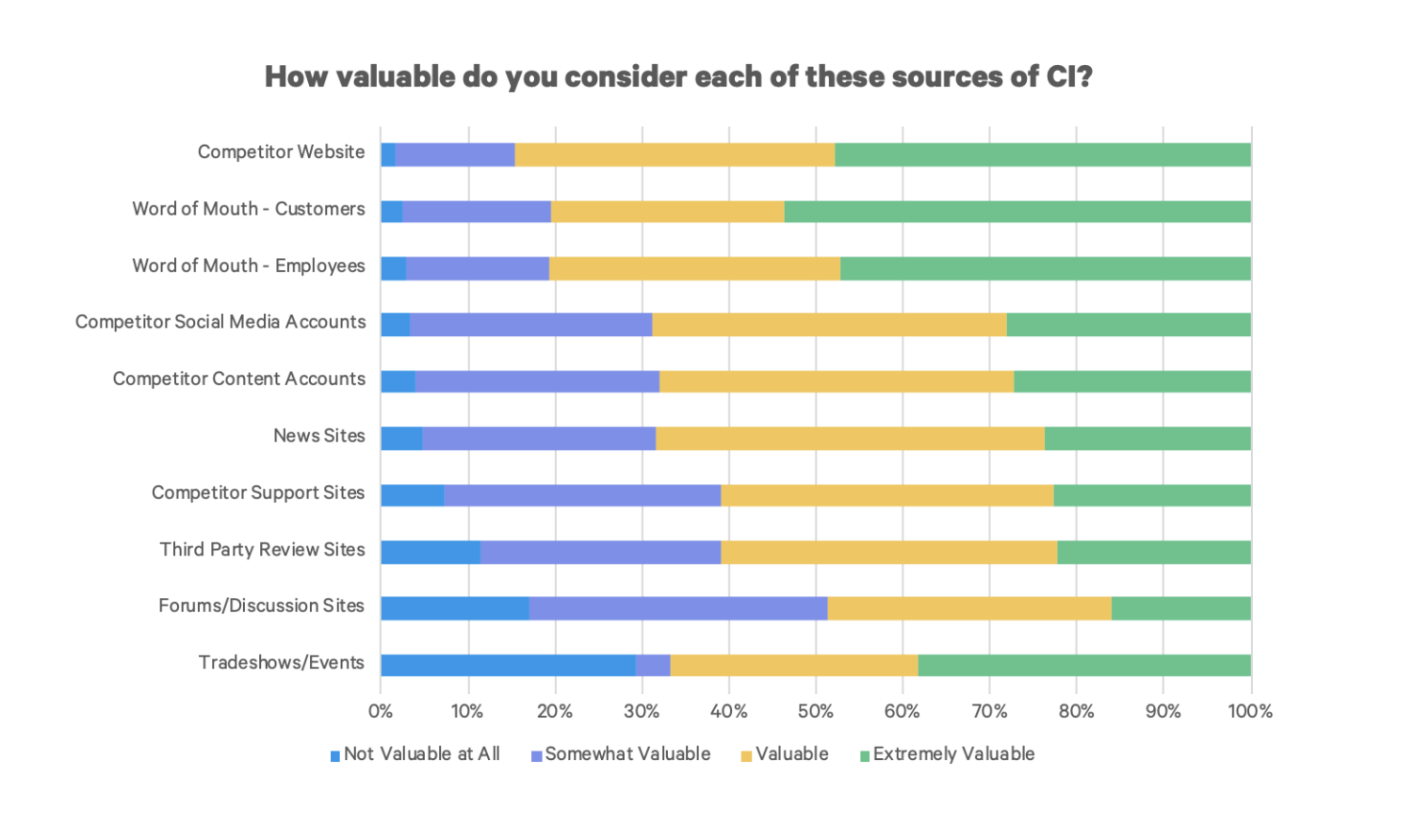 Increasingly, companies see their close knowledge of their competitors as key to their own success.
If you want to position yourself to stand out from the competition, start with the research that's already close at hand. Then, plan how you and your colleagues can go above and beyond to make sure your firm stands out, ranks highly, and is seen as a first choice, whatever field you occupy.
Free Assessment:
How does your inbound marketing measure up?
Take this free, 5-minute assessment and learn what you can start doing today to boost traffic, leads, and sales.
Get Started
Free Assessment:
How does your inbound marketing measure up?
Take this free, 5-minute assessment and learn what you can start doing today to boost traffic, leads, and sales.
Published on April 10, 2020