6 Most Common Problems With Virtual Sales Calls (and How to Avoid Them)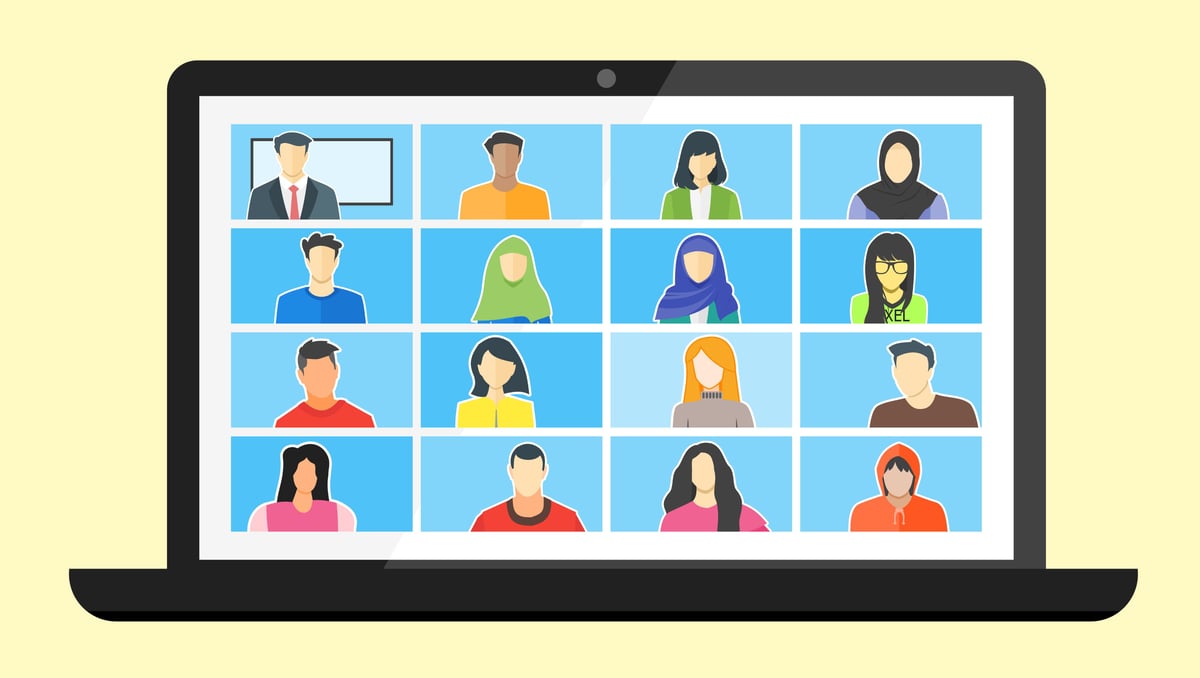 How can virtual sales calls go wrong?
Your mission, should you choose to accept it, is to crush your sales goals in a virtual, video-first world. But are you accidentally letting money walk out the door with rookie video sales call mistakes?
Now, let's dig a little deeper
Even as the most stringent restrictions of the COVID-19 pandemic begin to lift across the country, it's likely that the effects of the quarantine will be with us for the foreseeable future — and possibly much longer.
I believe virtual selling is here to stay.
So many businesses and industries that adhered firmly to handshakes and face to face meetings have been forced to shift to making sales over video calls.
In most cases, they found these easier than they anticipated, and I believe the long-lasting effect will be a decreased focus on business travel and fewer deals being made in person.
As such, it benefits all sales professionals to be at the top of their game when it comes to virtual selling. Just like with anything else, it's the little things that can make a big difference.
Anticipating and avoiding common problems is crucial to making sure your close rates are as high as they can be.
In the past few months, I have spoken to thousands of companies on the subject of virtual selling. When they ask how to have effective virtual sales calls, these are the problems I tell them to avoid.
Problem 1: You can't see each other
Video call platforms like Zoom can offer a human connection that cannot be matched by a phone call. Studies show that closing rates for video sales calls are at least 10% higher when the cameras are actually turned on.
So, going into a call, make sure that everyone will have their cameras on.
How do you do this? The key is addressing this before the call takes place.
When you set up the meeting, convey to your prospect that the call will be a video call and that you'll need to see them and they'll need to see you. I've found it most effective to employ a script like this:
"For our call on Friday, we're going to use Zoom so we can both be on video.

The reason we're using a video platform is because it's very important that we can see each other.

You need to be able to see me and get to know me because hopefully we're going to be working together in the future. And I need to see you because I'm going to be explaining some complex topics and I need to see you to make sure I'm doing a good job.

So, as to make sure we can connect and communicate effectively, please make sure that your camera is turned on for our appointment on Friday."
A script like this, if practiced correctly, is very effective. It clearly explains why you've made the request, places importance on the relationship, and builds consensus with the client.
Problem 2: Not everyone participates
If you're having a sales call with a room full of people, you will need to make sure that the questions you ask prompt responses, not silence.
Let's say you have a call with five people. The first thing you need to do is make sure you have everyone's name down. Zoom will display each caller's name — but only if they've configured their settings to do so.
If you have everyone's name, you can better direct each question to elicit a response.
When you ask an open-ended question to a group, you're very likely to get nothing in return but awkward video silence.
Don't ask: "What do you all feel is your biggest struggle as an organization right now?"

Instead, say: "Jack, tell me what you feel is the biggest struggle for your organization right now."

Then, "Jenny, what would add to that?"
To make the meeting successful there must be one core leader, and it is that person's job to establish flow. It starts with you getting everyone's names and then asking questions by name to individuals who are on the call.
Problem 3: Your busy slide deck competes with you
When you're presenting with a slide deck and sharing your screen in Zoom, a common mistake we see is that the slide deck will have way too much information.
The result is that the slides compete with you, the presenter, for the attention of the audience. The person on the other side of the call cannot effectively read everything on the slide and listen to you at the same time.
Instead, make sure your slides are simple. Keep them concise and punchy.
If you do have a detailed deck, you can always send it to them after the call.
Problem 4: Your slide deck crowds everyone out
This is simple, but important.
When you share your screen on Zoom, it takes up the bulk of the window, diminishing the personal connection offered by full-screen videos of the other people.
When you pose a question to your prospect — especially if it's a question that you think will prompt some conversation, make sure to stop sharing your screen so that the faces go back to regular size.
Over the course of the sales call, you're likely to be coming in and out of screen sharing mode. Don't forget and leave your slide screen up. Your prospects might start feeling like they're at a lecture.
Problem 5: Expectations aren't made clear
For some reason, when it comes to video calls, sales reps forget that they need to set the expectations for the meeting, just as they would for a face to face meeting.
And because of that, we often find that nobody really knows where the call is supposed to go.
The fact that the customer might be unfamiliar with buying over a video call only compounds this problem. Maybe they're used to coming to the showroom. Maybe they've only bought face to face in the past
A basic rule of sales is to set the expectations at the beginning of a meeting. For example, you might say, "if this goes well, once I present you the price, then you can put down a deposit and we can proceed with getting you on the schedule."
Expectations should be set up front. There should never be surprises at the end of the meeting.
Problem 6: A sales call becomes a get-together
People spend a great deal of time on Zoom these days, and not just for work. I've seen this familiarity bubble over into sales meetings. Without a clear leader, direction, and goal, a sales call can devolve into a social get-together.
Now, there should certainly be friendly and congenial aspects of any call, but you need to remember the purpose of the meeting.
For example, at the beginning of the call, make sure people are muted when they're not speaking. If they don't know how to do that, show them.
It is your job to make sure everyone understands best practices. You're the facilitator. Be prepared to direct the meeting — and make sure those expectations are clear at the onset.
Getting better every day
Sales reps need to constantly be working to improve their skill set and tweak their approach, whether that comes by way of role-plays, recorded calls, self-reflection, or professional development.
Adding in a new technology presents a learning curve.
In order to be the best you can be when selling virtually, make sure to avoid these common pitfalls.
Remember that video conferencing platforms don't remove the responsibilities you would have before any sales meeting.
Make sure to lead the meeting by setting expectations, directing the flow of conversation, and keeping the goal in mind.
This way, you'll be certain to conduct the best meetings possible.
Free Assessment:
How does your sales & marketing measure up?
Take this free, 5-minute assessment and learn what you can start doing today to boost traffic, leads, and sales.