9 content marketing KPIs you must be tracking in your strategy
Selecting the correct content marketing metrics helps tell the story of your success — and here are some to consider.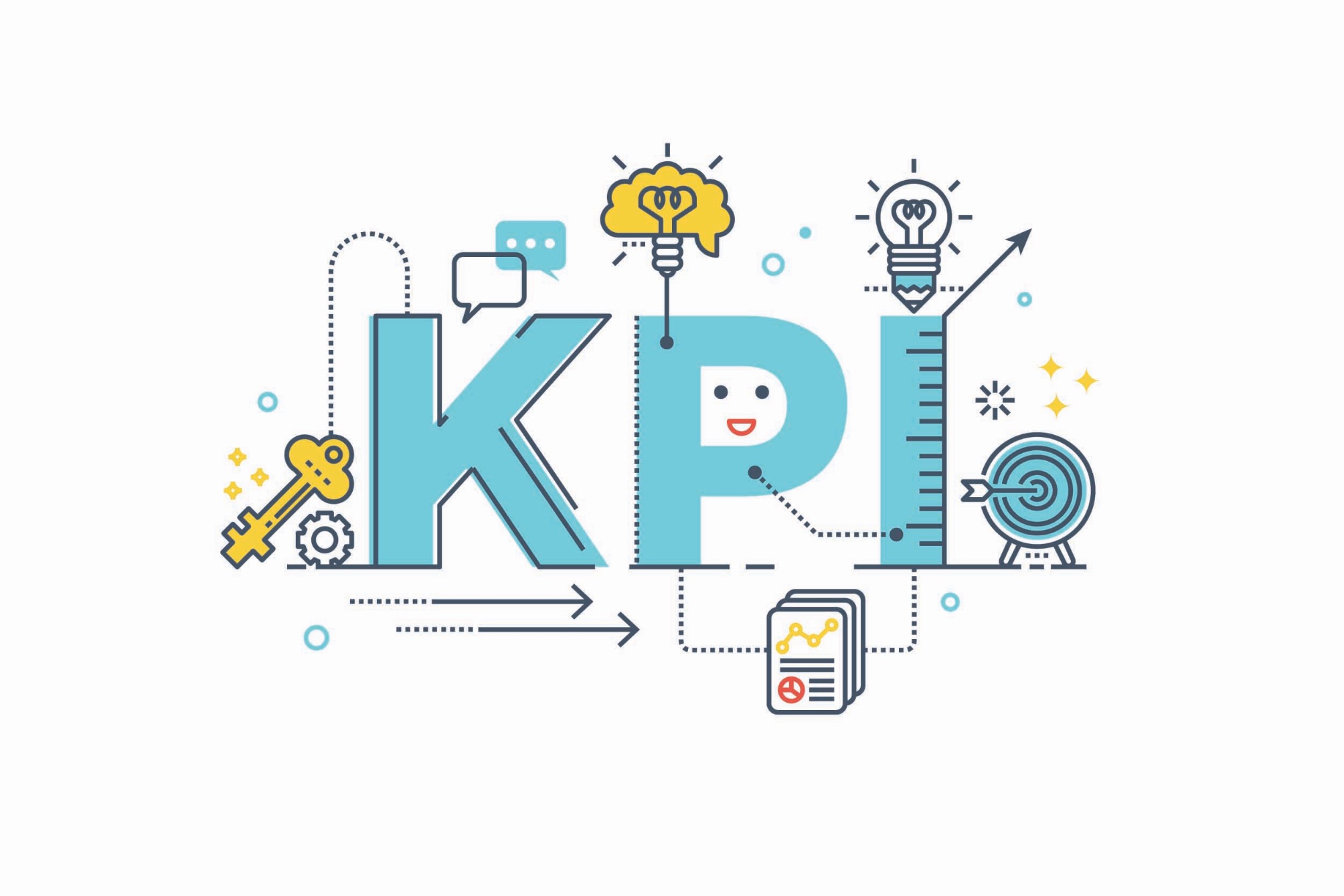 Content marketing KPIs you should track:
Time on page
Click-through rate
Page views
Unique visitors
Traffic by channel
Number and quality of leads
Social media shares
Comments
Bounce rates
A strong content marketing strategy is the backbone of many digital marketing campaigns. Without the correct content, it can be difficult to persuade potential customers to take the desired action. But how can you tell if your content marketing strategy is truly adding value to your overall digital marketing campaign?
The easiest way is through content marketing key performance indicators (KPIs). These specific, measurable metrics track how well your content is performing and if it is pushing your audience to take the specific actions you want them to, such as downloading your latest e-book or signing up for your newsletter.
Before we go over which KPIs you should track and why, here is how tracking KPIs can help improve your overall marketing strategy.
🎓 IMPACT+ course: 6 topics subject matter experts need to address
Why you should use metrics in content marketing
As with any marketing tactic or strategy, having the correct metrics or KPIs in place is crucial when it comes to determining whether your content marketing strategy is successful or not. Keeping track of metrics over time can help you demonstrate value month over month and allow you to see where you need to adjust for better results.
Though most business professionals understand the importance of tracking certain KPIs, such as website traffic, not all realize that measuring several metrics at different intervals throughout a marketing campaign can offer a bigger picture of how your overall strategy is performing.
KPIs, when tracked and used to gauge the success of your content strategy, will make clear how well your program is performing, or even where it might be underperforming. For this reason, a measured approach to content marketing can be far more effective.
Instead of adjusting your strategy based on a hunch or a few data points, you need to have definitive, numerical data surrounding the entire strategy that can point you in a more specific direction.
🎓 IMPACT+ course: Creating memorable, money-making content for beginners
Which content marketing KPIs should you be tracking?
In the world of content marketing KPIs, buzzwords such as "organic traffic" and "conversion rate" get thrown around frequently. But why are they important, and which KPIs matter most? Frankly, the answer, like many things, depends on what campaign you're running and what your goals are. Some marketers want to track KPIs that indicate how well their user experience (UX) is, while others need to know what's going on with content interaction.
This chart by Content Marketing Institute shows just how many metrics you could be tracking in your strategy. Even though we're only concentrating on a few of these, you can cover many areas when it comes to tracking content marketing KPIs:
[Source: Content Marketing Institute]
The easiest way to determine which metrics to use for your particular needs is to look at your overall campaign and ask yourself the following questions:
What is the goal of our content marketing strategy?
What do we want our audience to do?
Where do we want to lead visitors to on our website?
What type of leads are we looking for?
What customer data are we interested in collecting?
For example, if your goal is to direct people who read your blog posts or articles to make a purchase on your website or sign up for your newsletter, then you should track click-through rates on those links to be sure your efforts are working. If you have an additional goal of growing your presence on Facebook, then you will also want to track metrics such as likes, comments, and shares on the Facebook platform.
Be sure to track your KPIs and the success of your content using powerful analytic tools, such as HubSpot or Google Analytics. As Marcus Sheridan outlines in his bestselling book They Ask, You Answer, tracking how your marketing initiatives affect ROI, lead behavior, and website performance is a big deal when it comes to understanding exactly how much money your marketing efforts are making and how well they're working.
🎓 IMPACT+ course: They Ask, You Answer fundamentals with Marcus Sheridan
With all this in mind, here are some of the most effective content marketing KPIs:
1. Time on page
According to the 2021 Digital Experience Benchmark Report produced by ContentSquare, the average time users spend on one page of your website — across all industries — is just over one minute.
Time on page is one of the most useful metrics for a content marketer to look at because it shows how long your potential buyers are engaging with your content and can indicate how interesting or helpful your content is to them.
If your time on page is significantly lower than one minute, review the content on your website to see if these three indicators might give you a clue as to where you can improve:
Your introduction is too long or lacks focus: In today's fast-paced digital environment, website visitors will often read only your introduction (or the first few paragraphs) before deciding whether or not to invest the time to read the rest of your content. If your introduction is too long or doesn't provide the information they are looking for, most visitors will leave immediately, so be sure to keep it concise and to the point.
Your content might be too technical or difficult for potential customers to read: For companies that provide products or services more technical in nature, it can be easy to overwhelm customers with your content. Many potential customers will quickly leave your website if they don't understand what it is that your company does or the products you provide, so make sure this is clear and that the content is written at a level that makes sense for your audience.
Your subheadings aren't punchy or don't include the key concepts the visitor is interested in: For visitors who make it past your introduction, the next step is to skim the subheadings looking for pertinent information. More times than not, if they don't find an answer to their question in these headings, they won't spend time reading the content on the page. Single out the main points of each section and include them in a subheading so your website visitors can easily skim the page and find what they're looking for.
2. Click-through rate
Click-through rate, a content marketing KPI, is a good indicator of whether your content is causing the audience to take the appropriate action, such as contacting your company, subscribing to emails, or going to a specific landing page.
Many factors can affect your click-through rate, but the biggest is the call-to-action (CTA) within your content. A call-to-action can be simply thought of as a word, phrase, or graphic that compels a website visitor to act immediately. A few of the most common actions for these CTAs are to "call now," subscribe to a newsletter, or schedule an appointment.
If your click-through rates aren't showing strong results, it could be because your CTA doesn't align with your content or might be in the wrong location.
🔎 Related: The Big 5 best business blog topics to drive traffic, leads, and sales
3. Page views
Page views can be seen as a basic KPI for many marketers and often get overlooked for the value they can provide. People sometimes check if their overall page views are increasing or decreasing without analyzing much else. Although this can give you a general idea of how the traffic on your website is doing, it can also mean that you miss indicative trends by not diving in deeper.
By regularly reviewing your page views, you can quickly determine if new content is connecting with your audience. It also can be useful when laying out the customer journey. For instance, if your journey for new visitors looks like this:
Homepage → Product page → Case Study page → Contact Us page
Then a drop-off in views after they visit the case study could mean you need to revisit your CTAs on the landing page or even the case studies themselves.
If you notice people visiting a specific page more than others, try to understand why. Heatmaps are often a great way to see what content, links, or areas of a webpage are receiving the most attention. Pages that are doing well typically indicate areas of your website that your customers find valuable. That could be your pricing page, contact us page, or product pages.
Use what works on the pages that are doing well to update those performing poorly. Many companies find that FAQs, case studies, testimonials, and content addressing specific questions perform well.
4. Unique visitors
Of all the KPIs on the list, unique visitors is one of the most important metrics for content managers. Not only does it provide a solid base to start tracking website traffic, but it can also be used to quickly track progress month over month.
Unique visitors tell you how many distinct individuals visit one or more web pages on your website. Each visitor can create multiple page views, depending on how many landing pages they visit, but they are still only tracked as one unique visit.
Often just looking at views can skew data, especially if there are a few people who visit your website several times a day or on a daily basis.
It is important to note that not all unique visitors are created equally.
If you are trying to increase your leads or the number of people contacting you, then you will want to measure unique visitors, especially to your pricing or contact pages. From a lead-generation perspective, these unique visits can be much more valuable than ones to an article because they demonstrate how well you're driving prospective customers toward pages that can convert them into actual customers or even leads.
🎓 IMPACT+ course: Inbound Lead Generation & Conversion Optimization
5. Traffic by channel
Most companies take a scattershot approach to their marketing by investing heavily in every marketing channel, including social media, email marketing, paid advertising, and events. Although it makes sense at times to have a presence in these channels, it's just as important to understand how your audience is consuming your content. This is especially useful in zeroing in on channels that get results so you're not spreading your marketing efforts too thin.
For example, if most of your online audience is engaging with your content through social media and not paid advertisements, then it would make sense to invest more of your budget and time into social media. Likewise, if the product you are selling involves a long buying process that requires multiple touches with potential customers, then email could be highly effective. Knowing which channels your prospective customers prefer to engage with to consume your content can help you reach them more effectively and more often.
6. Number and quality of leads
Regardless of whether you are on the marketing or sales team, everyone wants to see the number of leads coming in from the website increase over time. However, just increasing the number of leads isn't always an indication of growth. In fact, without the proper content in place, you may find that the leads you are receiving aren't from your ideal customer.
When writing content for your website, blog posts, or marketing collateral, you will want to focus on the following:
Addressing common questions or pain points your customers have.
Providing content with skimmable headings.
Keeping the length of the paragraphs tight.
Using visual aids and bullet points to break up the content sections.
As you experiment with content, you will want to make sure to track the leads you are receiving. If you notice an uptick in new, quality leads, then the content is successful. However, if you find that no new leads are coming in or the wrong type of leads is coming in, then you may want to adjust content accordingly.
🍿 IMPACT+ on-demand: The art of using content in your sales process
7. Social media shares
Debate surrounds using social media shares as a content marketing KPI, but it does hold value. Even though it can't always be tied back to a specific dollar amount, it is a good indicator of how well your content is resonating with your target audience on different social platforms such as Facebook, Instagram, and Twitter.
Interestingly enough, according to a report by Edelman, "consumers find that a person like themselves is 14% more credible than a brand," which means that when more people share your content, you have the opportunity to build trust and expand your audience.
8. Comments
Similar to social shares, comments can be a good indication of how well your content is being received. If you notice that one or more of your blog or social posts is getting a number of positive comments, plan future content around those topics.
Engaging potential customers in the comment section can also go a long way toward building brand awareness.
9. Bounce rates
Bounce rates are a great indicator of whether a visitor to your website is finding the information they are looking for. A high bounce rate could indicate that readers are scanning your pages or articles and not finding much value in them.
A low bounce rate often means website visitors are engaged and taking the time to read through the content you have put together. If your bounce rates are higher than you would like them to be, try one of the strategies outlined in Christine Austin's article "6 best ways to decrease bounce rate on your website."
As the graph below demonstrates, the average bounce rate can also vary depending on the industry your company is in.
[Source: GrowRevenue.io]
Optimize your current content marketing KPIs
Now that you know which KPIs you need to be tracking for your content marketing strategy, try out a few that make the most sense for your business and see how they work. If you'd like more resources on how to use KPIs, try the following:
If you are looking for help in implementing the above KPIs or want to learn more about how the They Ask, You Answer approach can improve the effectiveness of your inbound marketing strategy, feel free to reach out to us with any questions. We love helping businesses like yours optimize your marketing strategy and drive more revenue through your website by building better content.
Want to learn more about digital sales and marketing?
Master digital sales and marketing when you join IMPACT+ for FREE. Gain instant access to exclusive courses and keynotes taught by Marcus Sheridan, Brian Halligan, Liz Moorehead, Ann Handley, David Cancel, Carina Duffy, Zach Basner, and more.
Access hundreds of FREE courses and keynotes