How to Get Your Whole Team to Buy in to They Ask, You Answer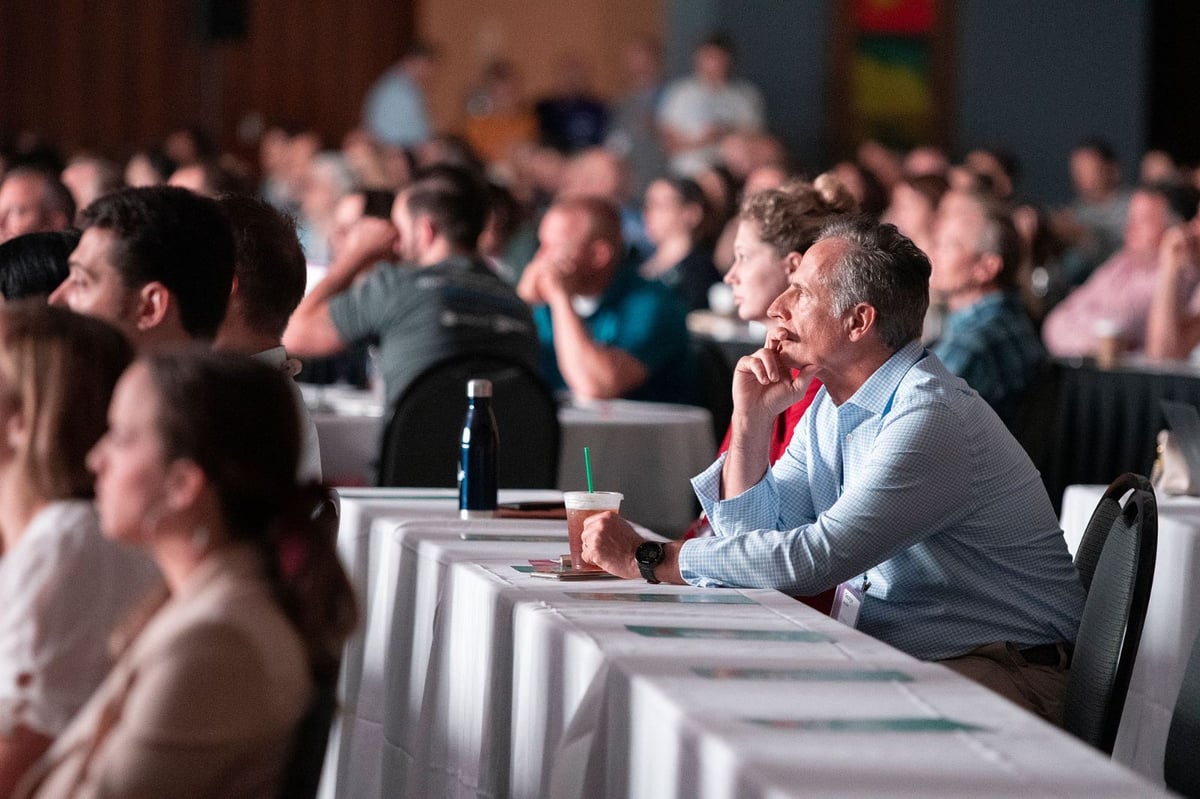 If you've come across the They Ask, You Answer philosophy and now believe it can revolutionize your business, proceed with caution. How you spread the word will have a profound effect on how the message is heard.
You might want to shout it from the rooftops, but a more nuanced approach is more likely to get your teammates onboard.
If you utilize resources, develop a shared foundation of beliefs, and put your colleagues in a position of self-discovery, you're more likely to get company-wide buy-in, and you'll be on your way to seeing incredible growth.
Remember this: convincing people to change their approach is a delicate act.
Think about it this way, if you've realized that change is necessary, you didn't reach that realization overnight. There have been numerous steps along the way that convinced you. When you try to get other people to see things the way you do, you must be patient with them.
Bombarding them with your point of view and explaining why you're right will often make your audience feel antagonized and resentful.
The right message delivered at the wrong time or in the wrong way quickly turns into the wrong message.
In order to get it right, and to get your team on board, follow these steps.
Aligning on shared values
If you seek to build consensus with someone, start out by establishing a shared foundation of beliefs.
Once you determine who you need to convince — whether that's the c-suite, the board, the sales manager, or any combination — start by asking these questions:
1. Would our customers say we are exceptional teachers about our product or service?

Be honest. Does our website do a great job educating our buyers about our products and services? Can customers feel like they know us through our website? Are we willing to address their questions openly and honestly?

2. Do we agree that trust is foundational to our business going forward?

In order for customers to want to buy from us, they need to trust us. They want to know they're getting a fair deal for a great product or service. They want to know that our company will stand behind what we sell and live up to our promises. If they don't trust us, they're less likely to give us their money.

3. Should our sales and marketing be focused on building trust?

If trust is the currency for any business, every message we put out, every conversation we have, should be focused on building that trust. Trust is built slowly, but it can be damaged in an instant.

4. Do we believe the buying process has changed?

The data says that more and more of customers' purchase decisions are happening before they reach out to a company. They are doing their research online, reading reviews, comparing products, and starting to make up their mind.
If your company leaders agree to these central points, they are in a position for self-discovery. If they agree with your answers to the questions above, ask them how your company can live those values.
What should your organization undertake to make this happen?
If these things are true, what must we do to grow our business?
If you can find alignment with the answers to the questions above, it will provide you with a strong foundation on which to start growing. Without that shared foundation, you can't move forward the way you want to.
Once you have established these shared values you can start to plan steps.
Ask your business leaders:
If we agree that we should be a trusted voice in our industry,

what steps do we need to take to get there

?
What steps must we take to build trust with our prospects?
If we agree that the buying process has changed, what steps should we take to capitalize on this change?
When you are able to break down complex ideas into steps, you are able to imagine a path forward.
If all these things are true, what are your next steps?
Begin obsessing over customer questions
Begin treating your website as a 24/7 salesperson that can help build trust
Begin writing your own content to use in the sales process
In short, if you agree with our answers to the questions above, you naturally will agree on moving forward with the principles of They Ask, You Answer.
Why They Ask, You Answer is a sales effort, not a marketing one
A key aspect of They Ask, You Answer that might not be immediately apparent to most marketers is that it is primarily a sales strategy, not a marketing one.
This will be hugely important to your company leaders, though. They will want to know how this investment will pay dividends immediately, not years from now. Make sure you convey the fact that They Ask, You Answer isn't just about ranking for search queries, driving organic traffic, and capturing leads from your website.
Sure, all that is true in the longer term.
But more immediately, They Ask, You Answer will help your sales teams be more efficient — and this can start happening tomorrow.
Armed with high-quality written and video content that directly answers your customers' top questions, your sales reps can educate your buyers and alleviate their concerns, which will help weed out bad-fit prospects, build trust, and improve closing rates.
While the marketing team might be more interested in search rankings and web traffic, make sure your leadership team knows that They Ask, You Answer can help your sales team bring in revenue immediately.
Use resources to help make your point
Marketers tend to speak in marketing terminology. In order to be heard by other constituencies at your company, be prepared to shift your language accordingly.
The book They Ask, You Answer was written in the language of sales teams and business leaders — because that's what I was when I wrote it.
If you feel like you've established some philosophical alignment, ask your business leaders (or sales manager, etc.) to read the book. It will provide more detail and a more complete argument than you can do extemporaneously.
Or, share a video of a keynote that conveys the essence of the book.
Don't feel like you need to completely start from scratch. These resources exist to help spread the message. They can help you convince your team.
Additionally, we have numerous free courses in IMPACT+, our online educational community, that can effectively introduce and explain They Ask, You Answer to first-timers.
It's not just what you say, it's how (and when) you say it
Choose your moment. Read the room. Know your audience.
We give these pieces of advice to anyone looking to win over a group of people.
In order for a message to be well-received, it needs to be the right message, to the right person, delivered at the right time. To paraphrase Kim Scott, author of Radical Candor, the quality of your message gets measured at the other person's ear, not at your mouth.
They Ask, You Answer is a highly intuitive philosophy. Once your business leaders see it, provided they're in the right space to be receptive, it's likely they will see the merit and be open to adoption.
Then, you'll be ready to move forward together and accomplish the business growth you've dreamed of.
Free Assessment:
How does your sales & marketing measure up?
Take this free, 5-minute assessment and learn what you can start doing today to boost traffic, leads, and sales.