18 interview questions for sales reps so you always hire the right people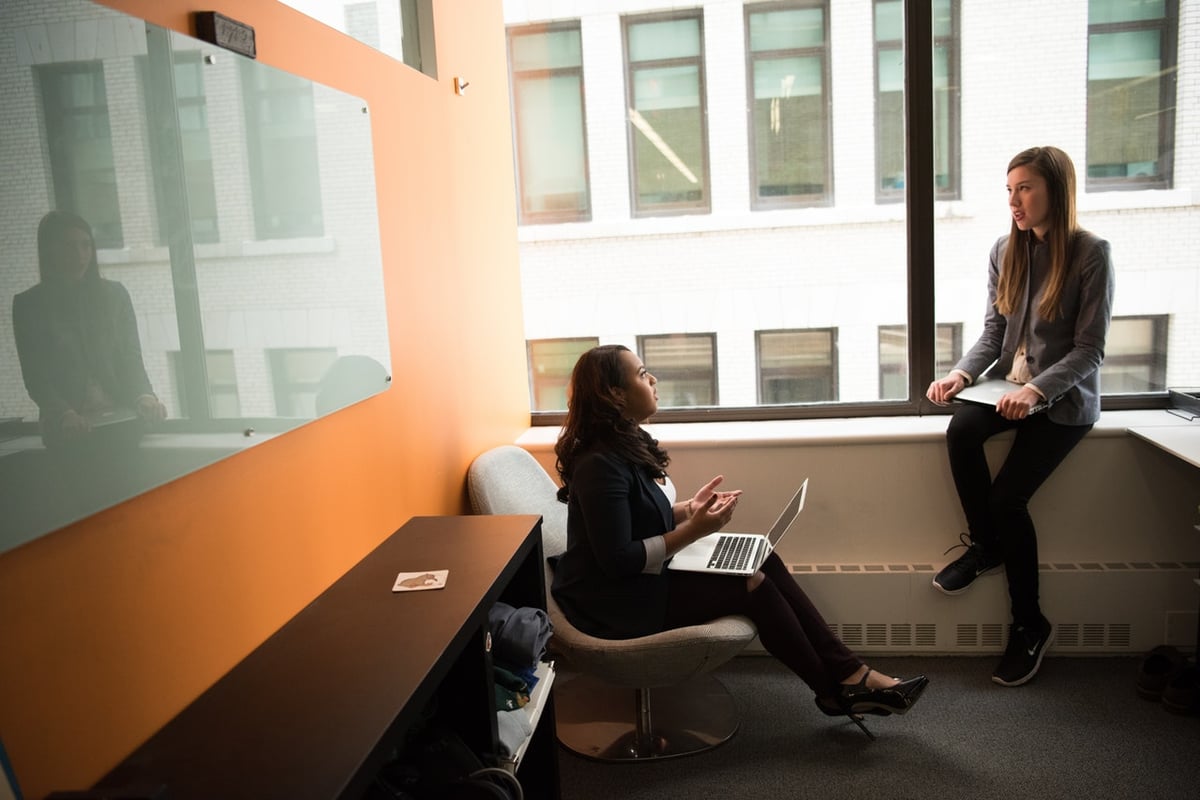 The success of your business is directly tied to the success of your sales team.
You need the constant flow of revenue that sales provides in order to keep the lights on, make payroll, hire new workers, and grow.
Accordingly, you need to make sure the sales reps you hire are dependable, ambitious, knowledgeable, and professional — able to fit right in and become a part of the team.
Finding the right fit starts with the job posting and continues all the way through onboarding.
With the right steps in place and a clear vision of what you're looking for, you can attract, select, and bring on the perfect addition to your team who will represent your company with distinction for years to come.
But what are the right steps? And what exactly do you need to ask to make sure they're the right fit?
Let's start from the top.
The job posting
Like most hiring journeys, that for the perfect sales rep starts with the job posting.
I suggest being utterly clear and upfront in the initial posting about:
what the role is
why it's open
who it reports to
what the key responsibilities are
You don't need to be as specific as listing desired outcomes or KPIs, but keep in mind that candidates want to know what they will be doing, how their success will be measured, who they will be reporting to, and what they can expect each week to look like.
Also, make sure to address company culture in the job posting, as well as any specifics you can offer about compensation and benefits.
Link to relevant resources to offer clarification.
The interview process
It is valuable for both the company and the candidate to make the interview process lengthy and rigorous.
Usually, our process here at IMPACT, for example, takes between two and four weeks, with numerous steps along the way.
The longer the process is, the more likely you are to get to know the real candidate.
People can fake an interview, but the longer they have to go on, the more that artificial façade wears off.
At the same time, an extended interview process gives your candidates more time to learn about the company culture as well.
As much as we try to put culture into words, it's really something you have to experience to fully grasp.
When candidates meet with me (as well as various colleagues) several times, they get a better idea of what IMPACT is all about — and they can better imagine what it's like to work here.
These are the specific steps we follow:
Step 1: Applicants are required to answer some preliminary questions when they submit their application. This helps create the "narrative" of the candidate: What's their story, why are they qualified above what we see in their resume, and why do they want this position?
Even in this early step, we are trying to get to know the applicants as people.
Step 2: I send what we call an "80% video."
This is a short video in which I go over the questions I get asked most frequently during an initial interview.
I talk about who the role is and is not a good fit for. Because I am the person the candidate would report to, it gives them a glimpse into my personality as well.
Step 3: From there, if the candidate likes what they hear, we test them a bit more and have them talk through how they would respond to situations that might come up when working with a prospect.
This way, we can determine if they have the acumen and sales skills we need.
This happens via a video response.
At this point, they have not yet spoken directly with a live human at IMPACT.
Step 4: If they do well in the simulation, we meet virtually for an hour to determine culture fit and continue to evaluate role fit.
As long as there are no red flags, at the end of this interview, I ask them to send me contact information of a current team member, a former manager, and an existing client who I can use as references.
Step 5: Next, we put them through a few structured role play activities, including sales situations and leadership team reviews. If they get the thumbs up, they move on to interviews with their prospective team members.
Step 6: If the team interviews go well, we will likely move forward with an offer.
Questions I always ask candidates
When conducting a first interview, I tend to cluster questions around particular topics. Sometimes I ask all of the questions listed below, sometimes just a few — and sometimes other ones.
But these give a good idea of the trajectory of my questioning.
Opening questions
1. Tell me about yourself.

2. Walk me through your experience so far.

3. Tell me what you know about this position and our company.

4. What are your compensation expectations?
What I'm looking to hear:
Does this person have the makeup and personality I need for this position? How do they tell the story of their career?
With general, open-ended questions, I'm looking to see how a candidate self-identifies. I want to see that they've done some research about our company, too.
Career-specific questions
5. What motivates you? How has this changed during your career?

6. Why should we hire you over any other candidate in our pipeline? What can you bring to the table that others can't?

7. Can you give me an example in your career where you overachieved against your peer group? What actions did you specifically take to make this happen?

8. What has your sales attainment percentage been in the last 12 months? What made you successful? What made you miss?

9. Tell me about the product or service you currently sell. What makes it valuable? How is it different from your competition?

10. What can you tell me that isn't on your resume that is important for me to know about you?
What I'm looking to hear:
With these questions, I'm looking for prior success and their desire to win. The first two questions are designed to expand the definition of success beyond just monetary.
In these questions, I am looking for a candidate to take full ownership of both their successes and failures.
Even in an interview, when a candidate is putting their best foot forward, I want to see them be able to say, "Look, I had some struggles with X, but here's what I've learned, and here's how I'm better now."
I'm looking to see both what their answers are and what those choices say about them. For example, if they share a proud achievement from ten years ago, what does that say? Or, what if they share one from last week?
Personal development questions
11. What sales skills are you currently working on improving?

12. What skills have you worked on recently?

13. What is your proudest achievement you've had outside of work? How did you do it?

14. If you were in my position, what is a reason you would not hire you?
What I'm looking to hear:
Here I'm looking for self awareness and confidence. What do they see as necessary areas of growth?
I appreciate honesty in this section. Every person has flaws — and if you work for me I will come to know yours. While candidates can be hesitant about disclosing their shortcomings, I think that awareness is actually a strength.
Teamwork questions
15. Tell me about a time that you had to do something outside your job description.

16. Tell me about a time where you dropped the ball for a client/prospect.

17. Tell me about a time a team member of yours dropped the ball for a client/prospect.

18. If you were to get the job, but eventually decided to leave, what might have caused that decision?
What I'm looking to hear:
Here, I'm looking for a demonstrated team-first mentality that shows adaptability, dependability, and growth mindset. I'm also looking to understand what triggers could cause them to be unhappy and leave the company.
Additional resources
The questions above come from a variety of sources — some are my own invention, while others are questions that have been asked of me at varying stages of my career.
However, regardless of the origin, they help
I also owe a lot to HubSpot's excellent resource of sales interview questions, which I've found very helpful.
Trusting your instincts
If you aren't jumping up and down with excitement about a candidate, it should probably be a no. You can tell a lot from even a single interview — and as the hiring process goes on, people's true colors emerge even more so.
If you really hone your process so that you ask the candidate all the right questions, require them perform all the necessary tasks, and have them meet all of their potential teammates, you can be as sure as possible that you're making the right offer at the right time.
Before you know it, that new hire will be a trusted member of your team.
Free Assessment:
How does your sales & marketing measure up?
Take this free, 5-minute assessment and learn what you can start doing today to boost traffic, leads, and sales.