I'm Hiring a Digital Marketer; Do They Need HubSpot Experience?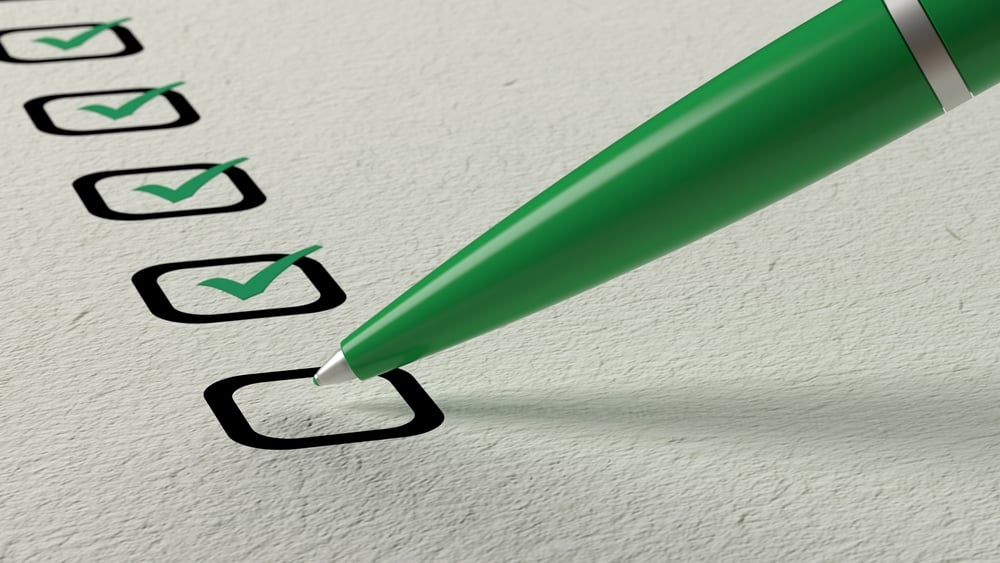 Getting the right teammates on board is critical to business growth. Whole libraries of business books have been written about hiring, training, and leadership, and these are gobbled up by HR professionals and organization leaders hoping to choose the right candidate for each job posting.
Hiring challenges become even more acute when you're looking to fill a unique role.
If you're only going to have one team member in a certain position, you need to be sure that the candidate has everything you're looking for, right?
Or, are there skills and knowledge the right candidate can pick up from on-job training?
This brings us to our question today: When you're hiring a digital marketing specialist, should prior HubSpot knowledge be a required competency?
Of course every organization's needs will be different, but certified HubSpot trainer Jess Palmeri has some words of advice for companies looking to grow their marketing team. First off, start by asking the right questions.
Before you hire, know what you need
Organizations use HubSpot to widely varying degrees. Some are just getting into the tool, while others have built robust processes within HubSpot to automate marketing, track deals, and administer customer service.
If you're in the we're just getting started camp, keep in mind that your HubSpot use will likely grow as your team relies on the platform to do more tasks.
That's why, according to Jess, before you hire, you need to start with these questions:
How do we use HubSpot now?
How do we plan to use HubSpot in the future?
If your team is new to HubSpot, it's likely you can hire someone (or choose someone from your team) with little or no HubSpot experience. They can learn the platform and grow with it as your team needs more and more functionality.
However, if HubSpot is deeply ingrained in your team's processes, and you're looking to replace an outgoing team member, your new digital marketing hire will need HubSpot experience.
"Depending on the level of complexity of your HubSpot needs," says Jess, "it could be a no-brainer that any new hire will need to have HubSpot experience." Like with all hires, knowing exactly what kind of experience — and how much that experience will cost you in salary — is key.
🔎 Related reading: Do I need to hire a HubSpot specialist — or can someone on my team do it?
Digital marketing candidate review: Must-haves and nice-to-haves
Your digital marketing specialist job description is likely to bring with it some required skills and competencies — and some "nice-to-have" attributes.
If you use HubSpot (or aspire to), here are things to look for in a resume, according to Jess.
Requirements:
1-3 years experience with HubSpot or similar marketing automation software (Pardot, Marketo, Mailchimp, etc.) The more recent the experience, the better

**Note: If you're newer to HubSpot, you might add "or willingness to learn" here.

Proficiency in data management and data analysis
Attention to detail, excellent communication skills, and a demonstrated proficiency in creating content
The ability to troubleshoot and problem solve creatively and independently
An obsession with improving personal skills, learning every day, and embracing new technology as it develops
A clear understanding of inbound marketing
The ability and willingness to acquire new skills and determine ongoing learning opportunities
The ability to communicate insights and learnings based on data related to digital marketing and sales
Nice-to-haves:
HubSpot marketing software and/or sales software certifications
Understanding of SEO best practices
Familiarity with the fundamentals of website design and conversion optimization
An appreciation of how content can be used throughout the marketing and sales process
🔎 Related reading: Culture fit vs. role fit: How to know if an applicant is really the right hire
Digital marketing specialist: Salary expectations
Salary ranges are always problematic. So much can depend on what part of the country you're in, your industry, and what you're expecting your new hire to do.
However, according to Glassdoor, a digital marketing specialist in IMPACT's home city of New Haven, Connecticut, can expect an average salary of $56,000, with a range from low 40s to high 70s depending on experience.
How to evaluate previous HubSpot and CRM experience
Not all HubSpot experience is created equal. HubSpot experience from several years ago might not be as useful as you think, due to the changing nature of the platform.
If Jess were to have a list of resumes in front of her, here is how she would rank different types of experience:
Current HubSpot experience. If the candidate is currently working in a role in which they're using HubSpot to automate marketing, this can be very valuable.
Still, you'll need to make sure they've been doing similar tasks to what you'll need.
The HubSpot platform is so large and complex that just because they work in it every day doesn't mean they're familiar with what you'll need them to do.
Current experience with another CRM. While HubSpot offers many unique features and functions,

there is significant overlap with other CRM platforms

. If a candidate has experience with Pardot or Marketo, for example, it can be almost as helpful as HubSpot experience.
HubSpot experience from several years ago. HubSpot grows, changes, and evolves very frequently. Says Jess, "Hiring someone with HubSpot experience from a few years ago might mean that they come on board and find themselves in an unfamiliar HubSpot work environment and can't do the work you need them to."
No experience. Hey, we all start somewhere. A new hire who is willing to learn can quickly become adept at HubSpot, especially if your organization is new to the platform. This way, they can train with the basics and grow with the platform. However, you might have to factor in additional training costs in this case.
As with any hire, experience costs money, and you will likely pay an employee more depending on how well they know the HubSpot platform.
Making the right marketing hire
Digital marketing is an ever-changing game, so finding the right candidate can be tricky. Remember, though, that an employee's skill set is not static.
If you select someone who has demonstrated a commitment to professional development (and your company values this as well), you can expect them to grow into a role. This is especially true if your organization is in the early stages of your HubSpot journey.
By contrast, if you've been using HubSpot for years and expect this new hire to quickly jump in and take some ownership of marketing automation, look for relevant and recent experience to be sure they can hit the ground running.
Remember, HubSpot experience from 2016 is not nearly as useful as experience from within the last 6 to 12 months.
Whomever you hire, make sure to convey that HubSpot will be a central focus of their work. Then, plan to use HubSpot Academy and IMPACT+ courses to help round out their knowledge base to guarantee that they can do the work you need.
Free Assessment:
How does your sales & marketing measure up?
Take this free, 5-minute assessment and learn what you can start doing today to boost traffic, leads, and sales.