How to Master HubSpot Lead Scoring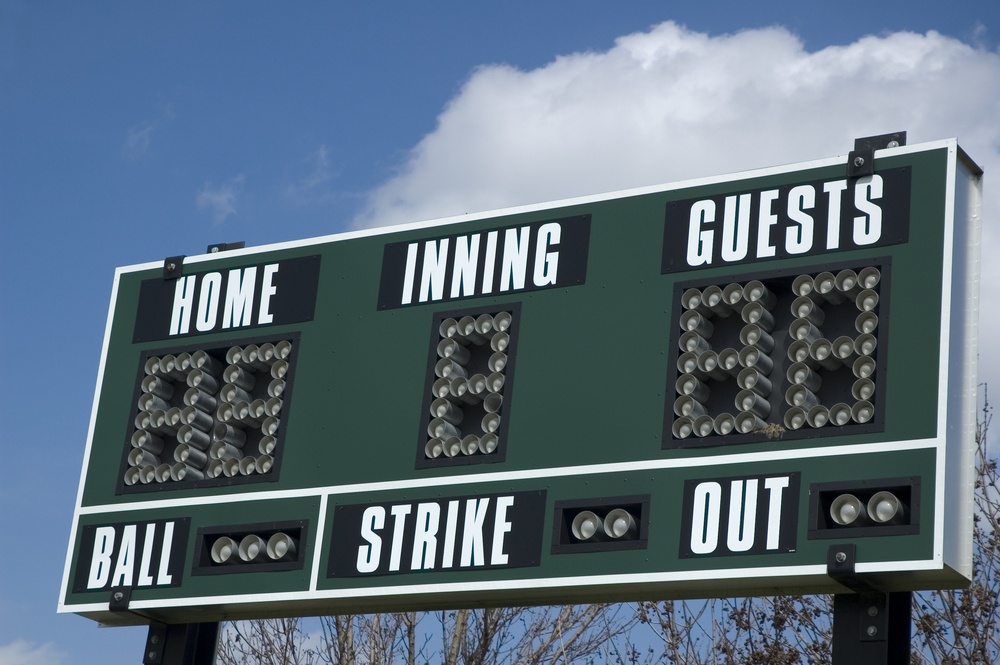 What's the best part about inbound marketing? I think most people alike would agree that it's the high number of leads that it attracts. But once you have all of those leads, what do you do?
Inbound leads are a different animal than your typical outbound leads, so it can be more of a challenge to figure out which ones are marking or sales qualified leads, if they're throwing out signals as to where they are in their buyer's journey yet.
Enter stage left: lead scoring, and the huge benefits it brings to your sales team.
Where Lead Scoring Comes In
Heads up! Boring statistic coming your way: According to Aberdeen Research, did you know that companies who implement lead scoring have 192 percent higher average lead qualification rates? "Ho hum" as this figure may be, the reality is we can't deny the success that lead scoring brings to the marketing mix.
Alright, so, back on track. You're executing campaigns, dominating your inbound marketing, winning at life, etc., and you realize that you're sending your leads to sales, but sales doesn't know which leads are the quality leads they should be following up with first.
Lead scoring is the secret sauce that helps you figure out just that - and with the right formula in place, your leads will actually end up doing most of the heavy-lifting for you, in terms of letting you know who they are, as well as what they need and when.
Lead Scoring In HubSpot
HubSpot supports lead scoring by collecting your contacts and scoring them based on their actions and behaviors, level of engagement over time, their profile and demographics, and more. Each behavior has an assigned point value (designated by you) that is updated as your lead progresses through the buyer's journey, determining when they become a qualified lead and can be passed to sales.
However, while HubSpot's lead scoring functionality is extremely powerful, it is still a tool that will only be as smart as you tell it to be. So you need to have a strong lead scoring strategy planned out and written down, before you jump into the tool.
Here are some helpful hints to set up the best lead scoring model for you:
Develop MQLs not just for marketing, but for sales. It's important to create MQL criteria with both marketing and sales in mind, because ultimately the lead passes through both departments with the same goal of closing them as a customer - so that handoff should be seamless, with the data collected being useful for both teams.


First of all, know and understand the definition of lead scoring. Lead scoring is the way to predict a person's readiness to interact with you. That's the kind of mindset you need to adopt.


Pick a minimum score for your MQL as the basis for your model. Here you will define a value, pick a target score and base your entire model off of it. This model can be made up of both positive and negative attributes. (Remember, lead scoring impacts all marketing automation processes – think about all the pieces that are affected by it when developing your scoring model - forms, emails, landing pages, blog posts, etc.)





Speaking of HubSpot, be sure to utilize HubSpot's "test contact" feature to test against your set lead scoring attributes. Again, as with No. 7, this is a great opportunity to test your lead scoring model to see if it's working, before it goes into practice.


Keep an eye out for common paths leads take through your buyer's journey. Then compare patterns of activities and ask yourself if your leads are scoring as you expected. For instance, are you getting a lot of unexpected "Other" responses in your job title drop down question?


Use both explicit (firmographic) AND implicit (behavioral) data as part of your model. Explicit data is a defined answer provided by a lead, whereas implicit data is their activity - number of pages viewed, types of content downloaded, etc.


Get creative with your data capture, in terms of what you ask and when. For example, save more "innocent" asks (email address, job title) for top of the funnel offers, and get more detailed (challenges, budget) for higher-value conversion opportunities. To help with this, you can use progressive profiling

– t

he art of gradually mining for lead intelligence over time, instead of turning off leads by asking for it all at once

–

through HubSpot.


In HubSpot, there are both predictive and manual lead scoring options. In short, manual allows you to build a completely custom model based on the attributes you believe are important. Predictive speaks for itself, calculating scores in real time. However, predictive lead scoring is only designed for businesses that meet a certain threshold of lead conversion volume, in order to ensure the accuracy of the forecasting model.


Finally, help keep yourself organized by limiting the number of forms you use to execute your lead scoring. For example, you could have three forms

–

top, middle and bottom of the funnel conversion forms

– that you use across all of your landing pages. That way, if you ever need to make changes to your scoring model, you aren't having to duplicate effort across a bunch of forms, without creating confusion.
One Last Thing
If you blew through my tips and trick above, probably the most important thing to remember with lead scoring is that you can't just "set it and forget it." After your initial set up and implementation, keep an eye on it and then tweak the criteria to fine tune your scoring, the same as if you would for a workflow.
To help you get started, here are two great questions you can ask yourself at these pivotal evaluation points:
Did my top prospects have the best score from my model?


Has there been any new marketing activities that need to be assigned a score value?
I would suggest reviewing your lead scoring model every three to six months, at the very minimum, to ensure you analyze its results efficiently. After all, companies with aligned sales and marketing (which starts with killer lead scoring) generate 208 percent more revenue from marketing, according to Measured Results Marketing – and don't you want a piece of that growth?
Free Assessment:
How does your inbound marketing measure up?
Take this free, 5-minute assessment and learn what you can start doing today to boost traffic, leads, and sales.
Get Started
Free Assessment:
How does your inbound marketing measure up?
Take this free, 5-minute assessment and learn what you can start doing today to boost traffic, leads, and sales.
Published on January 1, 2016