The Pros & Cons of Including Your Phone Number On Your Website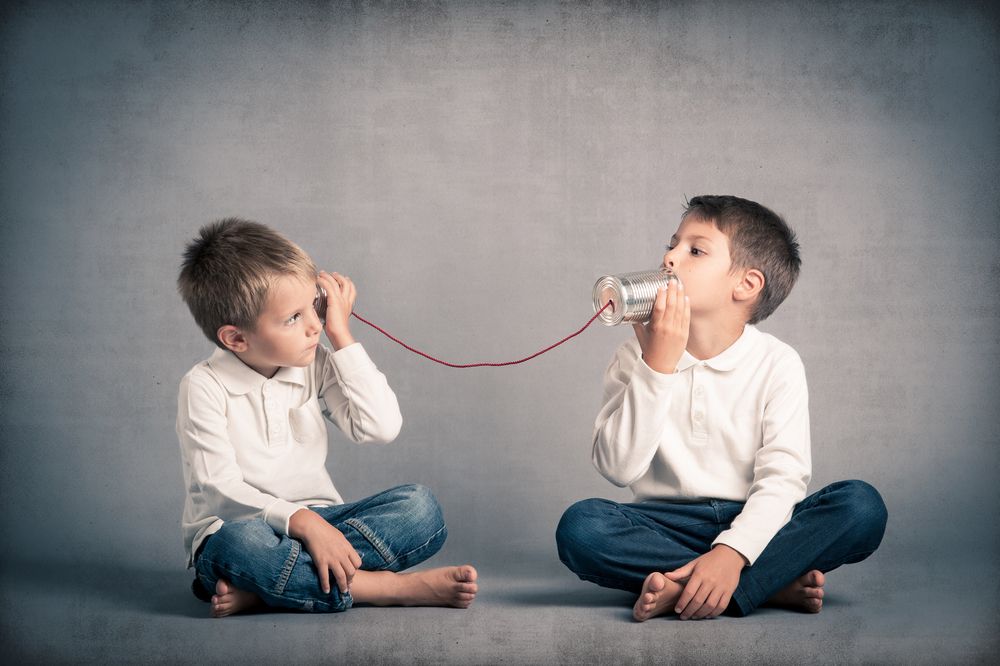 Can we talk?
Now, if you're an ambivert like me, the ambiguity of this question may send your anxiety level through the ceiling, but for many people facing online transactions, it can be a comforting and welcome proposition.
It's no secret that phones are used more for music, messaging, and Trivia Crack, than actually making voice calls these days, but what exactly does that mean for business owners? -- especially those in tech industries?
Is including a phone number on your tech company's website still worth the space, or does it cut into your conversions? Let's take a look at both sides.
The Pro-Phone Argument
The greatest argument for including your phone number on your website is that it builds trust between your audience and your brand.
As Jonathan Kay of Grasshopper Virtual Phone Systems has said,
"People feel more comfortable with brands that they can put a face behind. Even though [a person] might purchase a product [or service] exclusively online, having a phone number...and the ability to talk to a real person...makes [them] feel more comfortable taking out [their] wallet (or recommending someone else to)...."
Even if not used, making your phone number available brings the personal touch of traditional retail stores and business negotiations to what can often feel like an intangible and insecure digital experience.
It helps humanize your brand, reassuring people that they are working with other human beings.
It also let's them know that someone is being held accountable for their satisfaction. If an issue arises, your audience can rest assured that someone will be waiting on the other end of the line to help and that they won't be left standing in the dust.
This comfort ultimately helps ease many of the qualms people have and in turn, makes them more willing to convert.
Pro Who Got it Right: Litmus
One tech company with its feet firmly planted in the pro-phone party is Litmus.
With their phone number (and email address) readily available in their website footer, the email testing and analytics platform makes it easy for customers to get in touch if they have product questions, or are in need of technical support or customer service.
Litmus also does a skillful job with its placement of this information. By including the number in their footer, it is visible and easy to read, but only really noticeable to those actively looking for it.
This placement is subtle and most importantly, it doesn't interrupt or confuse the already established conversion path on the page.
The No-Phone Argument
While the user benefits of having your phone number on your website are rather clear, there are notable reasons, as an organization, to consider removing it all together.
Fewer Distractions
When someone arrives on your website, you want to make sure that your conversion path is clear and easy to follow. (Think of this as the Yellow Brick Road of the internet world.)
Overwhelming your audience with calls-to-action, headlines, and other options (like a number to call) can make them unsure of what to do next to continue their journey, and freeze up.
When someone is unsure of what action to take, Analysis Paralysis kicks in and they are more likely to take no action at all, lowering your conversion rates. By not including a phone number, however, you make it clear that people must fill out a form on the site if they want to move forward or contact you.
Fewer Unqualified Calls
Big or small, the last thing any organization needs is their phone ringing off the hook with people who may or may not actually be interested in their offering. Not only is this frustrating, but it also takes away from time you could be spending on qualified leads or perfecting your product.
By removing your phone number, you give your audience no choice, but to get in touch with you online through a landing page or social account.
This lets you evaluate the inquiries being made and determine if they truly require a lengthy phone call to follow up. It also helps you avoid receiving calls from solicitors, press, or even snooping competitors.
Pro Who Got it Right: Wistia
Many tech companies keep their phone numbers under wraps, (I'm pretty sure I sprouted a grey in the amount of time I spent hunting for Google's) but one that particularly stands out for doing it right is Wistia.
Instead of offering a phone number, Wistia has resources like a Support Hub and User Community that provide a similar human element. With these resources, people can reach out to current users for answers or sort through a number of detailed eBooks instead of giving the Wistia team a call.
These options save people time by having the answers right at their fingertips and also save the Wistia team from having to devote a large portion of their day to answering phones.
To compensate for not sharing their phone number, the Wistia team members are also champions of social media. Whether you send them a detailed question or just a quick hello, they are ready and waiting to shoot you a response in record time. (Seriously, send them a tweet. I once got a response in 30 seconds.)
Key Takeaway
Looking at the success of both Litmus and Wistia, it's obvious that there may be no right or wrong answer when it comes to including a phone number on your website.
No matter which path you take, the important thing is that you are accessible and responsive to your audience. Whether it is via phone, email, Twitter, or a user community, be ready to engage with your buyer and offer the answers they seek in a timely and convenient manner.
Free Assessment:
How does your sales & marketing measure up?
Take this free, 5-minute assessment and learn what you can start doing today to boost traffic, leads, and sales.