Why Vidyard won't immediately solve your video problems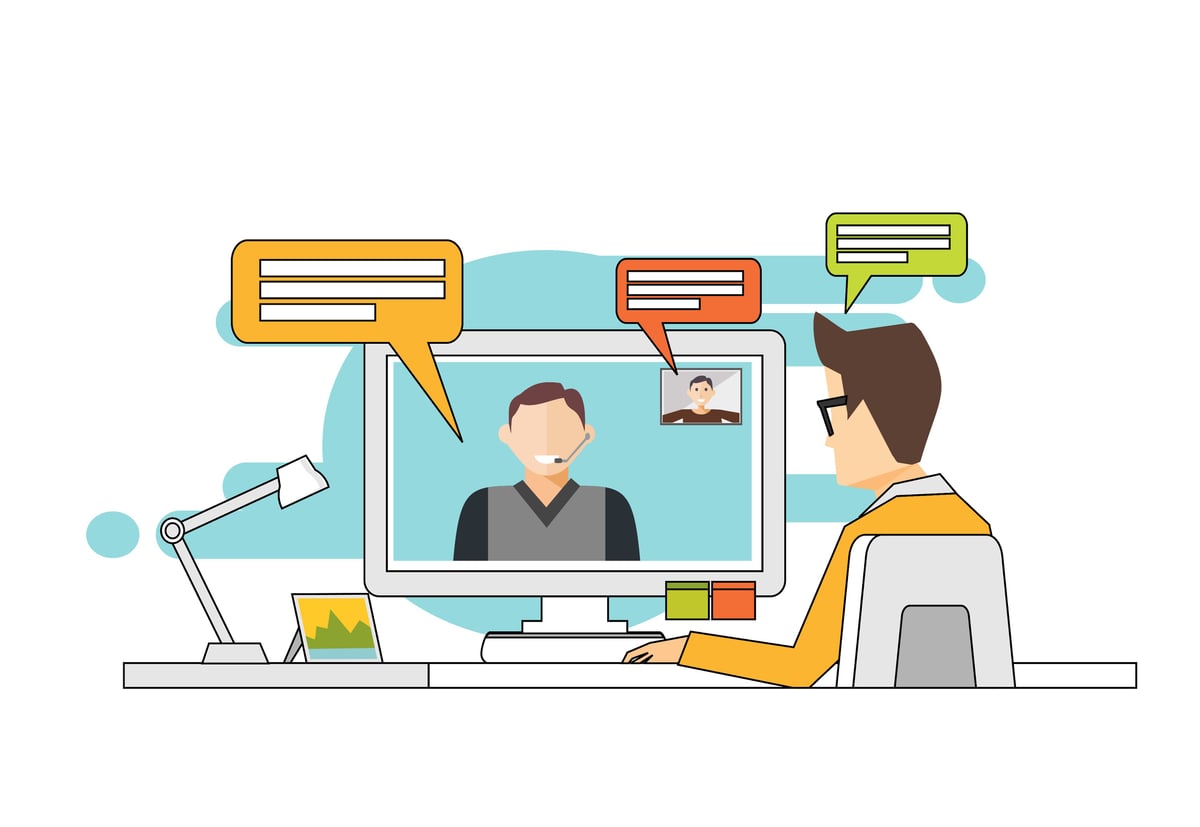 At IMPACT, we use Vidyard so often it's hard to imagine our lives without it. When we send sales emails, we embed a 1:1 video of introduction. In internal office communication, we sometimes replace a Slack message or an email with a video. When giving feedback to colleagues, same thing. Vidyard helps us communicate more easily, more naturally.
In all of these cases Vidyard is a critical communication tool for these two key reasons:
In addition to these communication practices, we also host our sales enablement videos (as well as other site content) on Vidyard so we can track engagement metrics.
For all of these reasons, Vidyard is a crucial tool for us at IMPACT — and the folks at Vidyard are our great friends. We collaborate with them on events, and we recommend their product to our clients. That's how strongly we believe in Vidyard's ability to revolutionize the way your team communicates.
Because it's such a compelling platform, it's easy to get confused about what Vidyard is, though. It's important to remember that Vidyard is just a tool (albeit a very good one). It is not a video strategy, and it will not instantly solve the challenges your organization faces.
To use Vidyard effectively, you'll need to build a video strategy — and develop a 'culture of video' amongst your team. Here's how to get started.
How Vidyard can help your company
Lindsey Schmidt is a video trainer at IMPACT who works with clients from a variety of industries, helping them achieve success using video in their sales and marketing processes.
She sees Vidyard as offering two significant benefits: "As a communication tool, Vidyard humanizes people," she says, whether that be in the sales process or within the office. A prospect is more likely to be charmed by a video than by a bland wall of email text.
Second, by choosing to host your company videos on Vidyard's platform, you have more control of the client's viewing experience (think: no distracting "watch next" video thumbnails like with YouTube) and have richer analytics to pull from.
However powerful these benefits are, Lindsey reminds us that "Vidyard is just one part of a larger video strategy." To find true success with your unique video strategy, you need to begin by creating a culture of video.
Creating a culture of video
For far too long, video has been something that most SMBs outsource — paying a lot of money to an agency to film a handful of videos a year. There are two major drawbacks to this approach
First, without a strategy behind your video production, there's no knowing if these few videos from a production company are really going to drive traffic or connect with your customers. Sure the video might look great, but it is actually going to get someone closer to making a purchase? If not, then is it really worth it?
Second, the "few-times-a-year" approach makes video feel like an exotic medium that isn't something your company can do on its own.
By contrast, creating a 'culture of video' makes video feel like a part of how your team communicates. Video becomes something familiar that happens all the time.
If you create a 'culture of video' within your organization that allows your internal team to produce video content each week, you make video feel like a part of your company. In turn, your team members will come to feel more comfortable on camera, and you're able to produce the videos that are actually going to be helpful for your sales team to close deals.
Vidyard is an important component of creating a culture of video. The more team members see themselves on camera and consider video to be an effective communication device, the more comfortable they will become.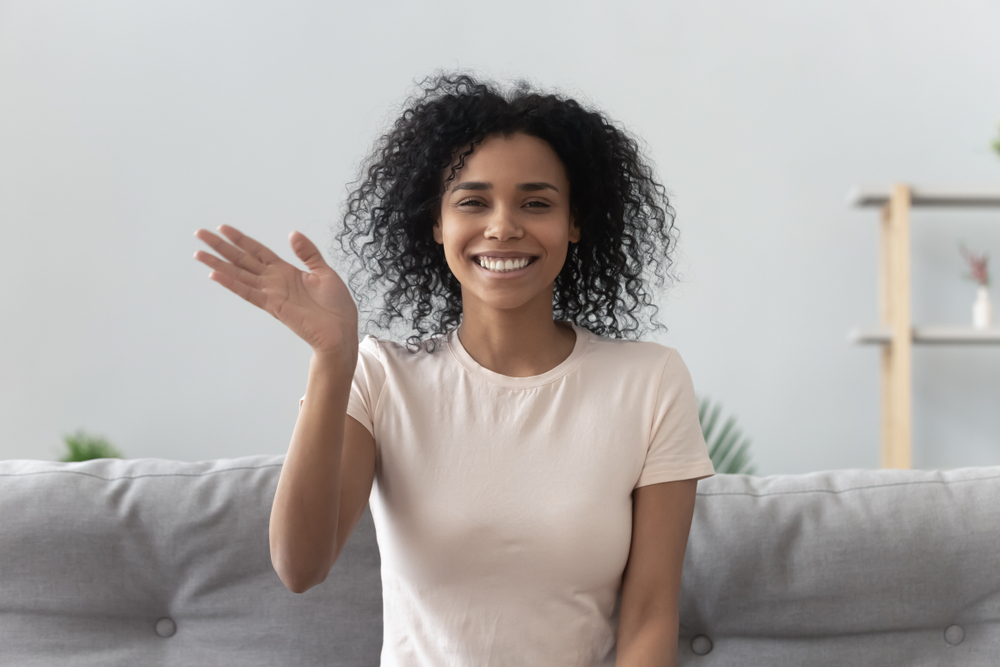 With a culture of video in place, you can begin to build an effective video strategy.
Building your video strategy: The Selling 7
So, what does a video strategy look like? We recommend focusing on the video content that really helps move the needle. At IMPACT, we call these videos the Selling 7.
These types of videos will resonate with your audience, regardless of your industry.
We cover these in more depth in other articles, some of which are linked below, but here's an overview to get you thinking:
80% videos: These address the most common questions that your team hears from customers. Think of it like a video FAQ page. Sales teams can send these to prospects before a call.
Employee bio videos: Most companies say that their people make the difference. Employee bio videos (

when done properly

) can introduce your great team members to the world.
Landing page videos: Any page that has a form should have a video. Do this to pacify people's fears about giving you their information.
Product / service videos: A video detailing a product or service helps a buyer feel more well-informed and ready to make a purchase.
Cost videos:

We say it all the time

. You need to address cost openly on your website, and videos are a part of that. If you can't give an exact cost, give a ballpark — and talk about the factors that could make it go up or down.
Social proof / testimonials videos: Happy customers can be your greatest brand ambassadors. These videos let them share their stories with future customers in a way that's authentic and compelling.
"Claims we make" videos: If you make a claim on your website ("We only use the freshest ingredients" or "Our facility is cutting edge"),

show it in a video

. This helps your customers truly see the truth behind what you're saying.
These seven videos can form the backbone of your video content strategy — and each can be hosted on Vidyard, which will allow you to see key data analytics to tell you more about traffic and engagement.
🔎Related: The Selling 7: Sales and marketing guaranteed to get results (+video)
You need your team to buy in to Vidyard
As Lindsey advises, "if you are investing in Vidyard as a tool, it's important to understand all the capabilities of the platform to make sure that you are getting the most out of the investment that you can."
Getting your team to adopt Vidyard is actually two challenges in one.
In terms of hosting videos on the site, this should only concern the videographer and the content marketing team. While they might need to migrate and upload older content, subsequent adoption of the platform should become just a matter of routine.
When it comes to 1:1 video, start by sharing statistics that support the main premise: email open rates and click through rates go up when those emails contain videos.
Armed with this knowledge, it's all about taking the plunge.
Our trainers can instruct you in video best practices. At the very least, you should start by sending videos within the office as you become comfortable with the technology and the practice.
As Vidyard becomes an essential part of the way you communicate, you need to keep up to date on new and better ways you can use the tools it offers.
To keep growing in your knowledge, Lindsey recommends the Vidyard blog for product updates, as well as communities like the virtual peer groups in IMPACT+. These are places to bounce ideas off of other Vidyard users and to learn from more experienced peers.
🔎Related: How to add Vidyard videos to HubSpot emails [Tutorial]
Your video strategy
Any tool can be used differently by different people — sometimes masterfully, sometimes clumsily. The same goes for Vidyard. It is, after all, just a tool. When it's employed in a dynamic and well-realized strategy, it can achieve wonders.
We think that your video strategy should feature Vidyard in a prominent role, but don't assume that you have a strategy just because you've created your Vidyard account.
A video strategy is a cousin to your content strategy, and it should be developed with equal care.
If you need help to effectively design and implement a video strategy to achieve your sales and marketing goals, talk to us. We can help you create a culture of video at your organization.
At IMPACT, our goal with any client is to train you so that you no longer need our services.
Rather than perpetual outsourcing of your video production needs, you can learn to produce more, better videos for less money when you bring production in-house — and this will serve both you and your customers better.
Free Assessment:
How does your sales & marketing measure up?
Take this free, 5-minute assessment and learn what you can start doing today to boost traffic, leads, and sales.