5 Reasons Why 75% of the Websites We Build Are on HubSpot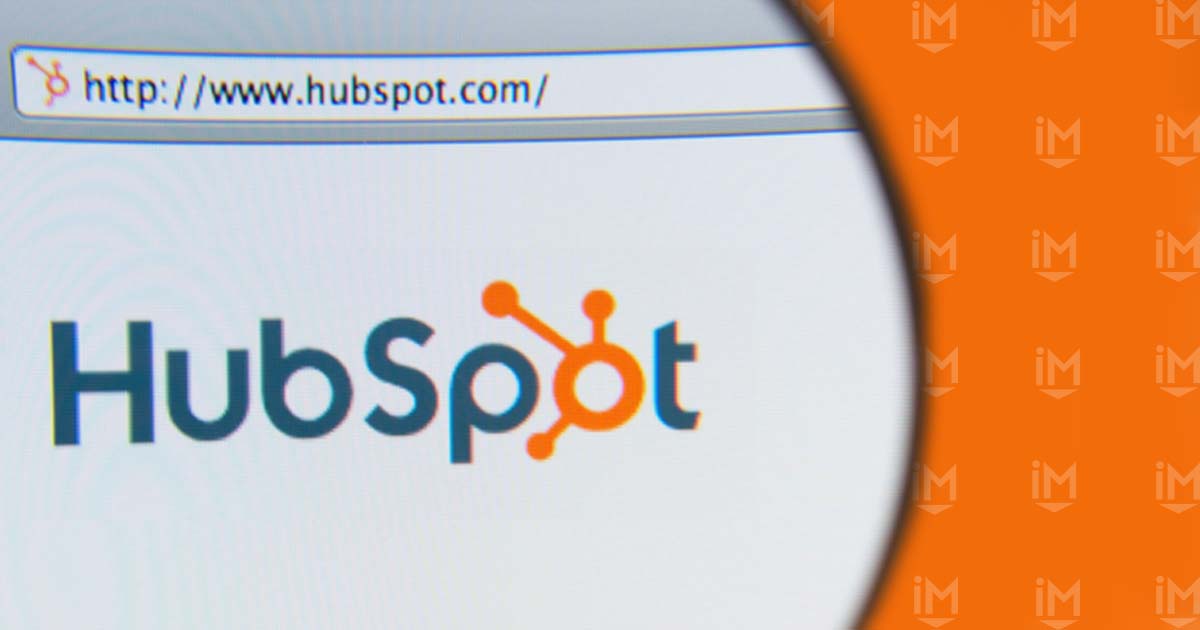 At IMPACT, website redesign projects make up a big chunk of our business.
From day one, designing and building websites has always been one of our core offerings.
However, as design and technology trends have come and gone, our design and development teams have grown in scale and expertise by leaps and bounds, and our options for content management systems have grown as well.
Over the years, we've settled on two platforms on which we build websites: HubSpot and Wordpress.
Of the 50+ websites we build in a year, at least 75% of them are on HubSpot.
Why?
I'm so glad you asked! Here are the five main reasons we recommend HubSpot as our CMS of choice to our clients:
1. CMS + MAP = Awesome

Anyone who uses Google's G-Suite can speak to the efficiency you gain with integrated tools and the effect they have on your productivity.
The same holds true when your content management system (CMS) and marketing automation platform (MAP) are integrated.
If you're using the HubSpot Marketing Hub as your marketing automation platform to drive inbound leads, you're collecting all kinds of extremely valuable data about your customers on an ongoing basis.
With the HubSpot CMS, you can leverage all that data to personalize and contextualize content on your website to those individual leads.
For example, perhaps you want to change out a call-to-action with another one depending on what industry a lead is from. Maybe you want to update the info on your pricing page based off people's past interactions with your sales team. or create a page with some personalization tokens to address people by name or company.
The options for leveraging smart content to create personalized experiences are endless...

On top of that, managing your website within the same system as your marketing automation platform gives you one less platform to log into, and gives you the ability to make updates and edits to your site's content and appearance whenever you want (instead of submitting a request to an agency, IT, or in-house developer).
2. Security

You may think, "Who would bother hacking my website and what would they even be looking for?" If you are thinking that, you may be unpleasantly surprised.
Automated scripts attempting to exploit known website security issues are constantly crawling the internet looking for opportunities to use your server as an email relay for spam, or to set up a temporary web server to serve files of an illegal nature. Your website could be hit by ransomware. The internet can be a scary place.
HubSpot is not an open source system.
While that has some drawbacks in terms of customization, there are also some big advantages. One of the most significant is that vulnerabilities created by third party developers and their plug-ins will never be a concern.
Anyone who's managed a WordPress site has at least one or two battle scars when it comes to dealing with spam or other hacking-related security breaches.
Leveraging an open source system means you're relying on a network of plugins built by 3rd party developers. When WordPress pushes an update to their system that makes any of the plugins out of date, that could create an opening for that automated bot crawling your website looking for a vulnerability.
Leveraging a closed-loop system like HubSpot severely decreases the likelihood you'll have to deal with security issues related to your website.

Features that come standard with HubSpot (instead of extras with additional costs) include secure hosting and SSL (Secured Socket Layer).
For businesses that need their own private SSL for regulatory purposes (or simply because it will help them sleep better at night) HubSpot provides the option of upgrading to a private SSL for $100/month.
HubSpot also has third-party services in place to fend of Distributed Denial of Service (DDoS) attacks designed to keep you out of your website, and the slew of other features that you can check out on their security page.
3.
Speed
Taking into account Google's 2010 announcement that site speed will be factored into their algorithm, the HubSpot development team is constantly working to make the hosting platform faster. ….
It utilizes a global Content Delivery Network (CDN) to optimize load-time for your website's static assets (like photos and formatted text) and also features automated image compression which retains image quality, but significantly reduces the file size to accelerate page loading time.

The back-end of the platform is also built to accommodate sudden spikes in traffic and load dynamic components of your site (such as CSS animations and JavaScript) using a scalable programming language called Java. This way when you finally get accepted to make your pitch on Shark Tank, your website won't crash due to the flood in traffic. ;)
4. SEO

While site load-time is one of the biggest factors in SEO, HubSpot provides a few other key features that are big factors in the overall SEO health of your website.
While Google's recent announcement around Mobile-first indexing put everyone one notice that designing for mobile is a critical priority, HubSpot has been a mobile-first platform from the beginning.
With HubSpot you can be sure your website will deliver a fantastic user-experience on any device and in turn, be poised to also rank higher in search engines.
HubSpot's content tools, which are integrated with the site page builder, also help give you insight into how well you've optimized each page for search and their Topic Cluster tool helps you strategize and measure efficacy of your SEO efforts.
5. Customer Support

Whether you're building a website yourself or working with an agency, once it is built, up, and running, you're ultimately on the hook for managing and maintaining it.
At IMPACT, we aim to make all of our clients self-sufficient in maintaining and updating the websites we build for them.
Sometimes, though, situations occur where the support and guidance of a professional becomes necessary.
If you've ever had to solve a critical issue on a WordPress or Joomla site, you'll appreciate how real this struggle can be...
There's no WordPress.org support line; just hundreds and thousands of forum posts and blog articles in which the answer to your question is hiding somewhere.
While the global WordPress community can be a useful asset to help troubleshoot a problem, when your site down and you need it fixed, combing through forums and putting your trust in an anonymous commenter named 'Larry49ersFan89' isn't a great option.
With HubSpot, whenever anything goes wrong and you need someone to help, HubSpot support is only a phone call away. You can trust the person on the other side of the phone is a trained expert who's sole responsibility is solving your technology issue as soon as humanly possible.
HubSpot also keeps a running performance report of any issues that might be happening across their platform, so in the event of an issue, you'll what's happening and when you can expect it to be fixed before you can say 'Jack Robinson.'
Unlike WordPress, HubSpot doesn't need updating either, so there's no need to worry when it comes to manually triggering software updates that will have cascading effects on various sections of your website's functionality and the issues that may follow.
Weighing the Options
At IMPACT, we're often in a position where we're asked to give our professional opinion about a given technology tool.
While we certainly have been closely aligned with HubSpot for a long time, we only recommend solutions to our clients that we think will help them see results.
If we felt another CMS out there was better than HubSpot, we'd be recommending that instead, and sometimes, we do. While it's not a fit for everybody, year after year, project after project, HubSpot is still our number 1.
Free: Assessment
Does your website build trust with buyers and bring in revenue?
Take this free 6 question assessment and learn how your website can start living up to its potential.