Subscribe
Join 40,000+ sales and marketing pros who receive our weekly newsletter.
Get the most relevant, actionable digital sales and marketing insights you need to make smarter decisions faster... all in under five minutes.
Thanks, stay tuned for our upcoming edition.
The Best Example of Brand Storytelling Ever: The Lego Movie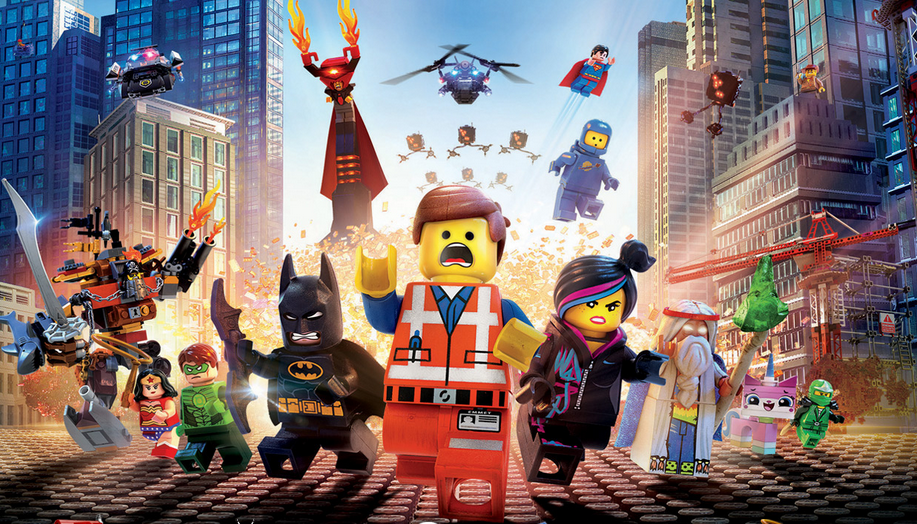 We hear lots of talk these days about the power of "storytelling"—and why it's so critical for businesses and brands as we continue to rush forth in the digital age.
But like so much of this other stuff we yap about in the marketing and branding realm, storytelling has always been important. It has been the essence of the greatest and most successful communicators since the beginning of man.
Socrates was a good one.
Jesus was even better.
Ben Franklin was masterful.
Dale Carnegie was genius.
The list goes on and on.
But today, stories, when used properly, not only give "soul" to a brand, but can also supercharge their overall branding and marketing efforts.
And no better example have I ever seen of this than The Lego Movie that was just released by Warner Bros. As I sat in the theater this evening to a packed house along with 3 of my children, I marveled at what I was witnessing. Kids laughed. Adults chuckled. Everyone was thoroughly entertained. All because a brand had managed to create a masterful story, using their product as the star, and at the same time created what is the most effective 90 minute commercial for a "toy" we've ever seen.
In fact, an hour after we had returned from watching the movie, two of my kids walked out of their bedroom, each with a newly-built Lego ship. (This after not having touched their Legos for months.)
A few minutes later, my 11-year old son made a simple statement to his mother:
"Mom, I need a new Lego set."
And that, my friends, is how to tell a story and induce your customers to action.
Sure, making people feel good when they hear or read a story is nice, but making them spend their money is ultimately what it's all about—at least if we're being honest with ourselves.
The Simplicity in How Lego Did It
But the reaction of my kids is no surprise really. If one analyzes the film, it's quite apparent what makes it so very effective:
1. It's actually a good movie—incredibly well written— for kids and adults.
2. The product is the entire movie. Every scene is masterfully created with Legos.
3. There are deep messages happening within the movie, all of which are uplifting and easy to get behind:
-There is a "builder" within each one of us if we only believe
-We're only as limited as our imagination allows us to be
-You're never too old to create magic
This is exactly why Lego has hit such a huge home run with this movie, which is quickly becoming the mecca of "story telling done right" for brands big and small going forward.
Stop Selling "Stuff"
You see, Lego doesn't see themselves as a company that simply makes little blocks that can be turned into bigger objects.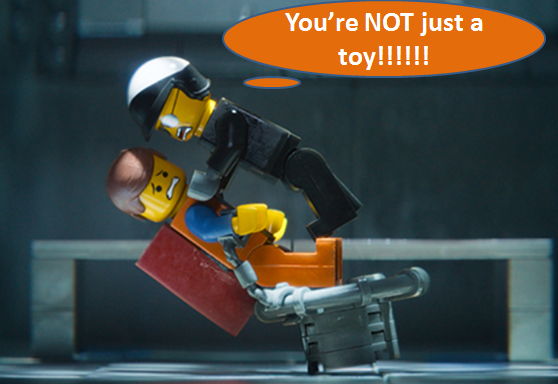 Rather, Lego understands their bigger purpose—one of challenging the minds of people young and old to create, imagine, and go beyond what they believe is possible.
In fact, Lego doesn't sell "blocks" at all, they sell possibilities.
It is my firm belief that every brand and business needs to find their inner Lego, as it's certainly within each one of us.
We can sell "things," or we can sell so much more—something with meaning, depth, and purpose.
So my hat tips to Lego for thinking so far ahead of the storytelling curve, and it's my hope that this is just the beginning…
Free Assessment:
How does your sales & marketing measure up?
Take this free, 5-minute assessment and learn what you can start doing today to boost traffic, leads, and sales.