Who Should Be on Your Content Marketing Team? 7 Critical Positions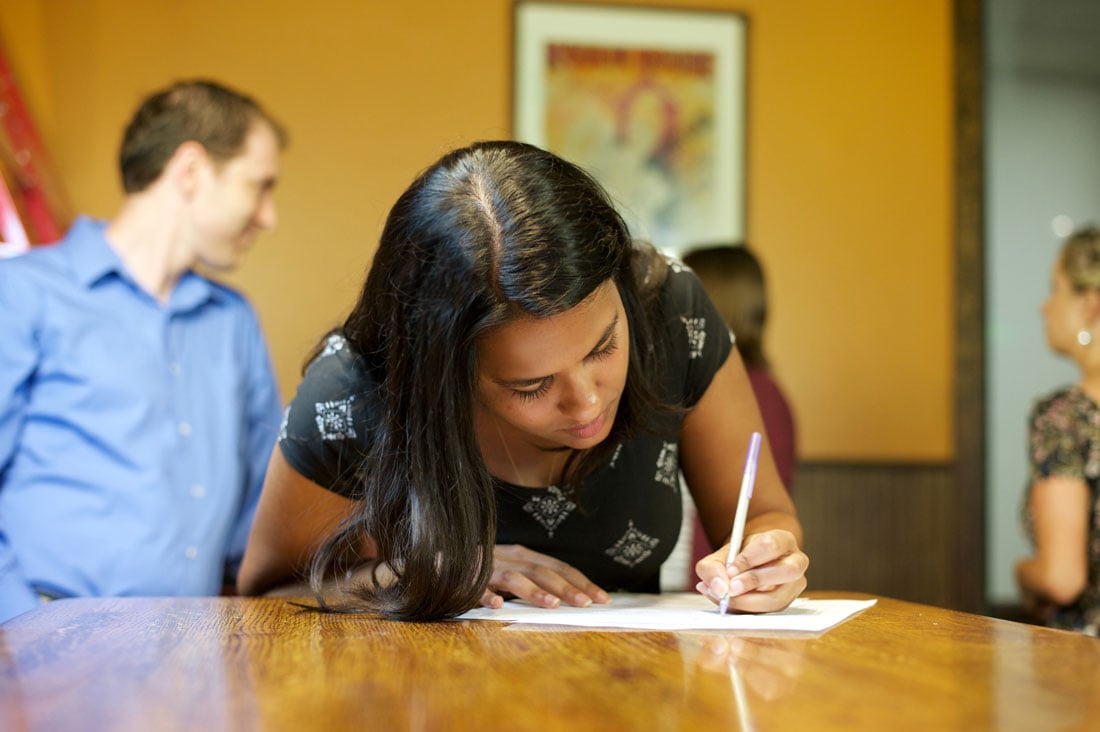 If you're looking to ramp up your content marketing efforts, you're going to need to assemble your content marketing team.
But what positions do you need to fill? How many people should be on your team?
Do you need to hire all of the positions below or can some people be responsible for multiple tasks?
If you do hire all of these people, what specific skill sets do they need, and what duties will they perform?
Below isn't a list of every person you need on your content management team. Instead, this is more like a dream team. If asked to create my own super content marketing team, these are the people I would like to have by my side.
You might be thinking to yourself, "do you mean like the Avengers?"
No. Not like the Avengers. Not at all. And here's why:
I don't know if you've noticed, but almost all of the Avengers have a nearly identical skill: they all hit really hard. Whether they're using a shield, a hammer, a metal glove, or a green fist, they all bring super-strength to the table.
Rather, I'd like my super team to be more diverse, like The X-Men, where everybody has unique powers. The X-Men have teammates that can perform telekinesis, telepathy, teleportation, weather manipulation, healing, time travel, and *snikt snikt* produce adamantium claws from their hands.
And yes, most of them can also punch really hard.
That's the kind of people I'd want on my content marketing team: a diverse group with expertise that complements, rather than compounds, to create a balanced group working toward a common goal of saving the world generating more revenue for your business.
1. Content Manager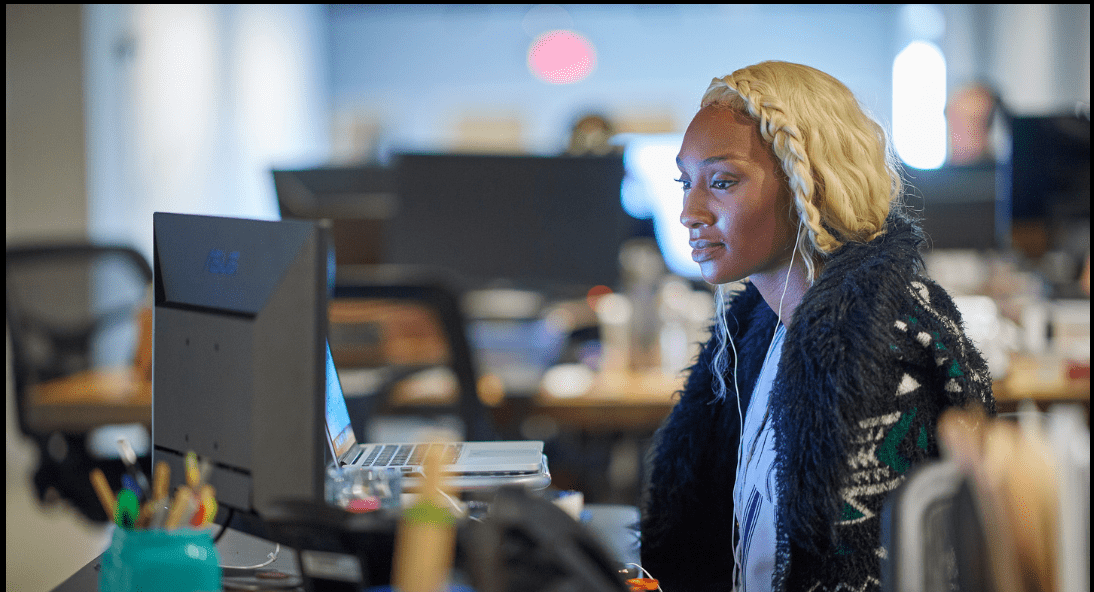 The content manager position is the most important position on the team.
In fact, it's the only position on this list 100% necessary to have a successful content marketing plan.
I've worked with many clients that only hired this position and were able to achieve desirable results.
However, when you only have one person working towards achieving your goals, they'll be spread a bit thin. Your results will often take longer to see fruition or won't be as impressive as they could have been with a larger team.
In an ideal situation, where you have other members on your team, your content manager will be responsible for the following tasks:
Working closely with sales and leadership to develop content marketing goals
Creating your content style guide so your writers and contributors accurately capture your brand's voice
Planning your editorial calendar (including blog content, web page development, video content, premium content, pillar content, social media posts, newsletters, email workflows, and more)
Delegating responsibilities to the rest of the team
Reviewing/editing all content before publication
2. Writers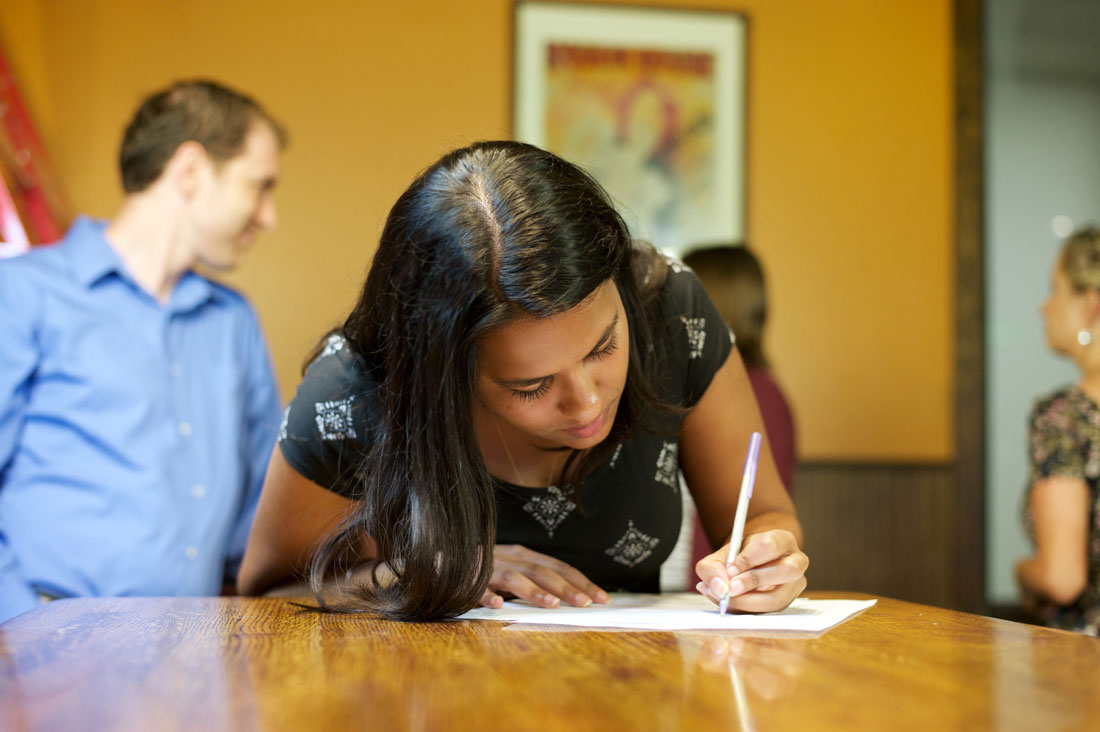 Content marketing is a writing-intensive endeavor.
For best results, your content team should be publishing three blog articles per week.
In addition, you should be creating premium content offers regularly, sending newsletters and emails frequently, adding new website pages as needed, and revising outdated content periodically.
If the only position you hire for is a content manager, writing will be their primary job duty. However, this can make it difficult for them to perform other tasks.
And because content marketing is so writing intensive, it's a best practice to hire people with backgrounds in Journalism or English. It's a lot easier to teach marketing to writers than it is to teach writing to marketers.
Often, companies outsource the writing to freelance writers. Here at IMPACT, we've come to the realization this is not a best practice, and we've written extensively about why in our article, Benefits of Insourcing Your Content Marketing.
If hiring a full-time writer is out of the question, we suggest having the sales team participate in creating written content under the guidance and red pen of the content manager.
Companies like Yale Appliance (and even IMPACT, ourselves) have a policy of "everybody writes content."
If your company is struggling with what to write and how to write it, I suggest reading the following:
In short, if you're not producing written content weekly, you don't have a content marketing strategy.
3. Videographer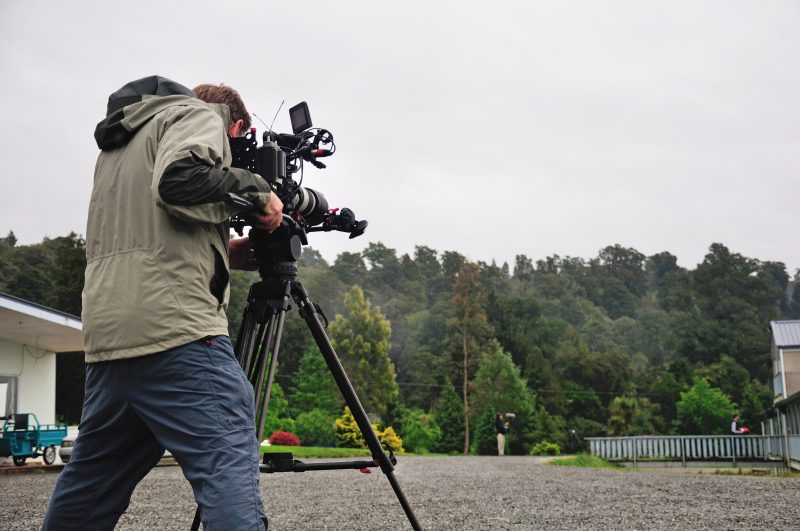 Video isn't the next big thing on the horizon for marketers. It's the present and future.
If your company isn't already creating video content, you're a bit late to the party.
But the good news is, it's never too late to start.
As reported by Cisco, 80% of all internet traffic will be for video by 2021.
This makes video content a no-brainer for any company wanting to excel at content marketing.
But, like with writing, many companies outsource their video content production to freelancers and other companies.
Just like with in-house writing, we highly recommend insourcing your video production.
Your in-house videographer will work with your content manager on many tasks including:
Drafting script outlines
Shooting videos
Editing videos
Publishing videos to YouTube and/or other video hosting sites like Vidyard
It should also be noted that video content is not just a marketing tool; video is a powerful sales tool as well.
4. Designer/Developer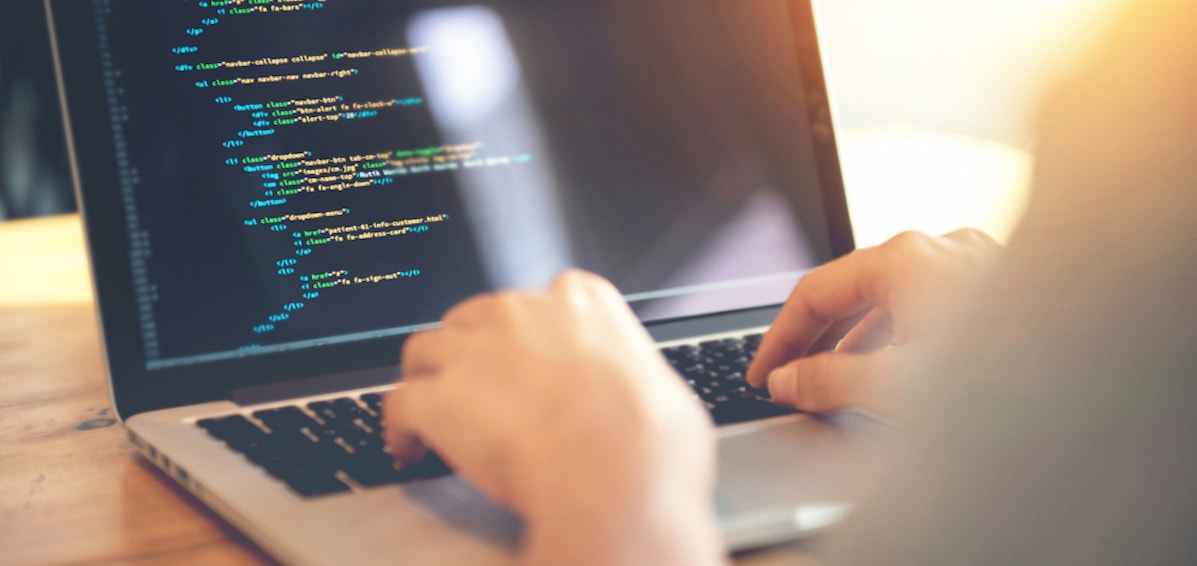 How do the pages of your website look?
Are they easily navigable for users to browse your site and find the content they're looking for?
Do they offer clear conversion paths?
Are they optimized for mobile?
The look and feel of your website, web pages, and various templates can play just as important a role in keeping people on your website as the content itself.
If your website looks dated, isn't responsive to various device types, or doesn't express a clear value on every page, people will leave before ever getting the chance to read your amazing content.
Having a designer/developer on your content team can help you create beautiful website pages that entice visitors to stay on your pages longer, while making it easier for them to maneuver through your site.
In addition, these folks can often fix technical issues as they arise, ensuring your site is always operating efficiently.
5. Social Media Expert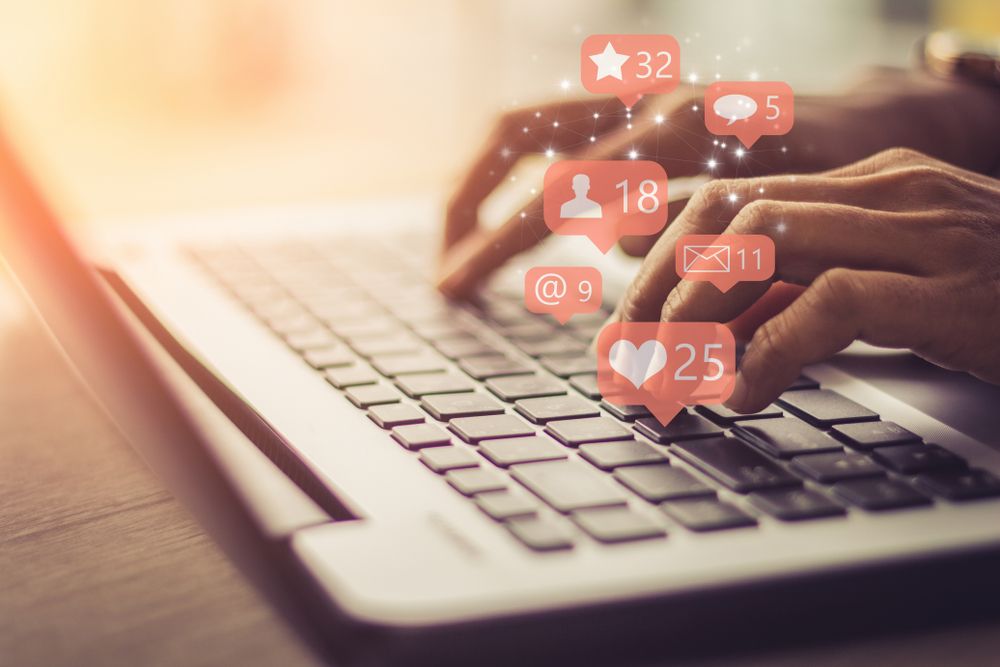 Where is your digital audience when they aren't searching for answers through Google?
What are some of their preferred social media platforms?
Are they frequently scrolling through Facebook, LinkedIn, Twitter, Instagram, or elsewhere?
If you want to reach your audience in a meaningful way, you have to do it on their level in the places they inhabit, in the formats they most prefer.
Many of these platforms are constantly evolving their algorithms for how, when, and for whom they display content.
A social media expert is skilled in finding where your audience is and how to best deliver your company's message to reach them and engage them in purposeful ways.
To get started with social media marketing, we recommend checking out these social media resources.
6. Ads Specialist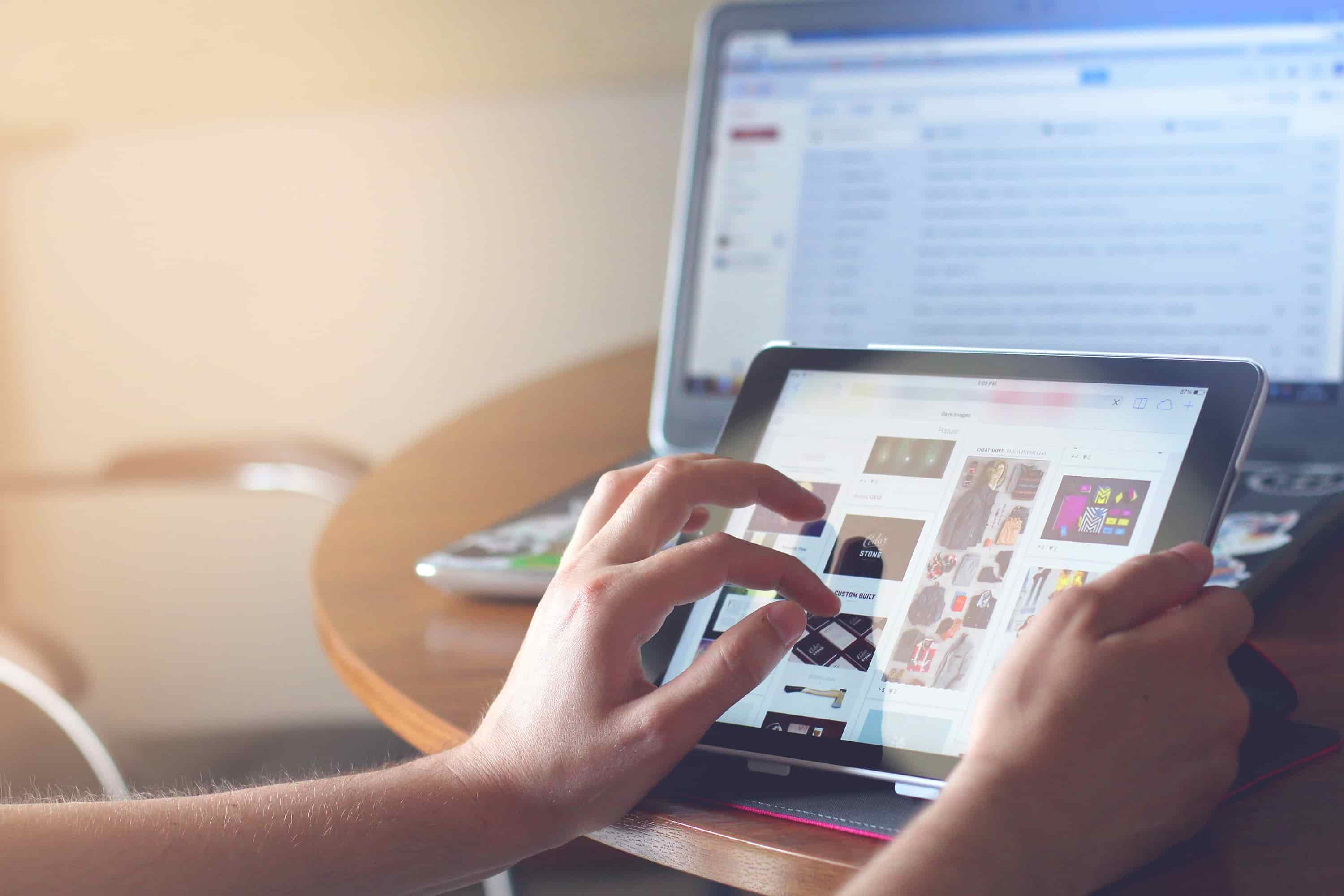 Attracting your audience through organic traffic and social media publishing is the optimal approach to content marketing.
One of the main benefits of inbound vs outbound marketing is the lower cost, and therefore, higher return on investment.
However, one of the drawbacks of inbound marketing is the time it takes to see your ROI. In many cases, depending on how competitive your industry is, it can take six months to a year before any significant results can be seen.
If you're looking for quick returns to supplement your long-term strategy, an ads specialist is a great addition to your team.
One of the benefits of having an ads specialist on your content marketing team is that your writers and videographers are producing higher-quality landing pages and YouTube content to point your paid traffic towards.
When inbound and outbound work together, you give visitors a better experience, and in turn, you improve your bottom line.
7. Buy-in from sales & leadership
With all of this said, unless you have top-down buy-in from your entire organization (most notably from sales and leadership), your results will always be lackluster.
Leadership needs to stress the importance of content marketing not just as a marketing goal, but as a company philosophy.
Without leadership on board, the rest of the company won't see content marketing as a priority and will often push back on helping the marketing team.
If the rest of the company isn't in-tune with the content your marketing team is producing, they won't have any idea of what kinds of content is available on the website and won't be pointing customers and prospects to it.
The sales team should be working closely with the marketing team. Nobody understands the struggles prospects are having or their questions quite like the salespeople talking to them every day.
Also, sales should be using the content the marketing team is creating to better help prospects get detailed answers to their questions, thus helping prospects close as customers faster. We call this process assignment selling.
When the sales team and the marketing team are working in sync, the marketing team always has a wealth of relevant content to create, and sales gets a stockpile of content to use as they nurture leads to closing.
Final Thoughts & Next Actions
You don't have to fill every single one of these positions. Many of these responsibilities can be held by a single person or shared by a group.
But again, the more duties you put on an employee's plate, the further stretched they'll be and the longer it will take to see results.
However, if I was only able to hire three of these positions, I'd start with a content manager, a writer, and a videographer (and of course, get buy-in from sales and leadership). Those three can cover the most important bases for ensuring your company is creating the most relevant and helpful content your audience needs.
Once your team is ready to grow, I'd fill the additional roles as the need and budget arises.
And of course, if you want to fast track your team to learn best practices for content and video marketing, I'd highly suggest looking into IMPACT's consulting programs.
Published on August 12, 2019