How to Write an "About Us" Page That Actually Converts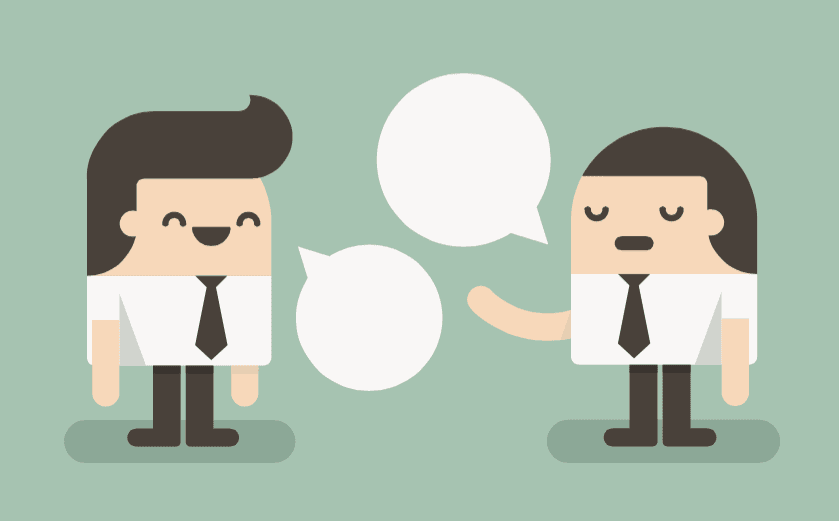 You know when you first meet someone and they say "tell me about yourself" and you freeze not knowing where to start, then slowly try to back out of the conversation? (Or maybe that's just me...)

Well, that's what the "About Us" page has become for many businesses. They're either boring, droning on and on without direction, or simply, don't exist at all.

Unless you're Google or Apple, not having an "About Us" is a huge misstep. Not only is this page one of the most highly viewed on most sites, but it offers an opportunity to introduce yourself and, most importantly, build trust.

Join the IMPACT coaches for a deep dive on a new topic every month in our free virtual event series.



Armed with some research and a few years of agency life under my belt, here are a few quick tips I've put together on how you can write an "About Us" page that actually seals the deal.
1. Focus on Customer Value
Even though it's called an "About Us" page, it's not all about you. In order to make the sale, tell your story in terms of what you do for your clients.

As Ann Handley says in her book Everybody Writes, "the best way to keep readers reading is to talk about them, not you." In other words, frame your company's background and milestones as the value you're offering them with your product or service.

A simple way to get started is to eliminate "our" and "we" statements in favor of those with "you" and "your".

Pros Who Got it Right: Yottaa. When you first arrive on Yottaa's "About Us" page you're met with a strong value proposition describing what they bring to the table for you. The IMPACT client grabs your attention and encourages you to keep scrolling by saying what's in it for you right off the bat.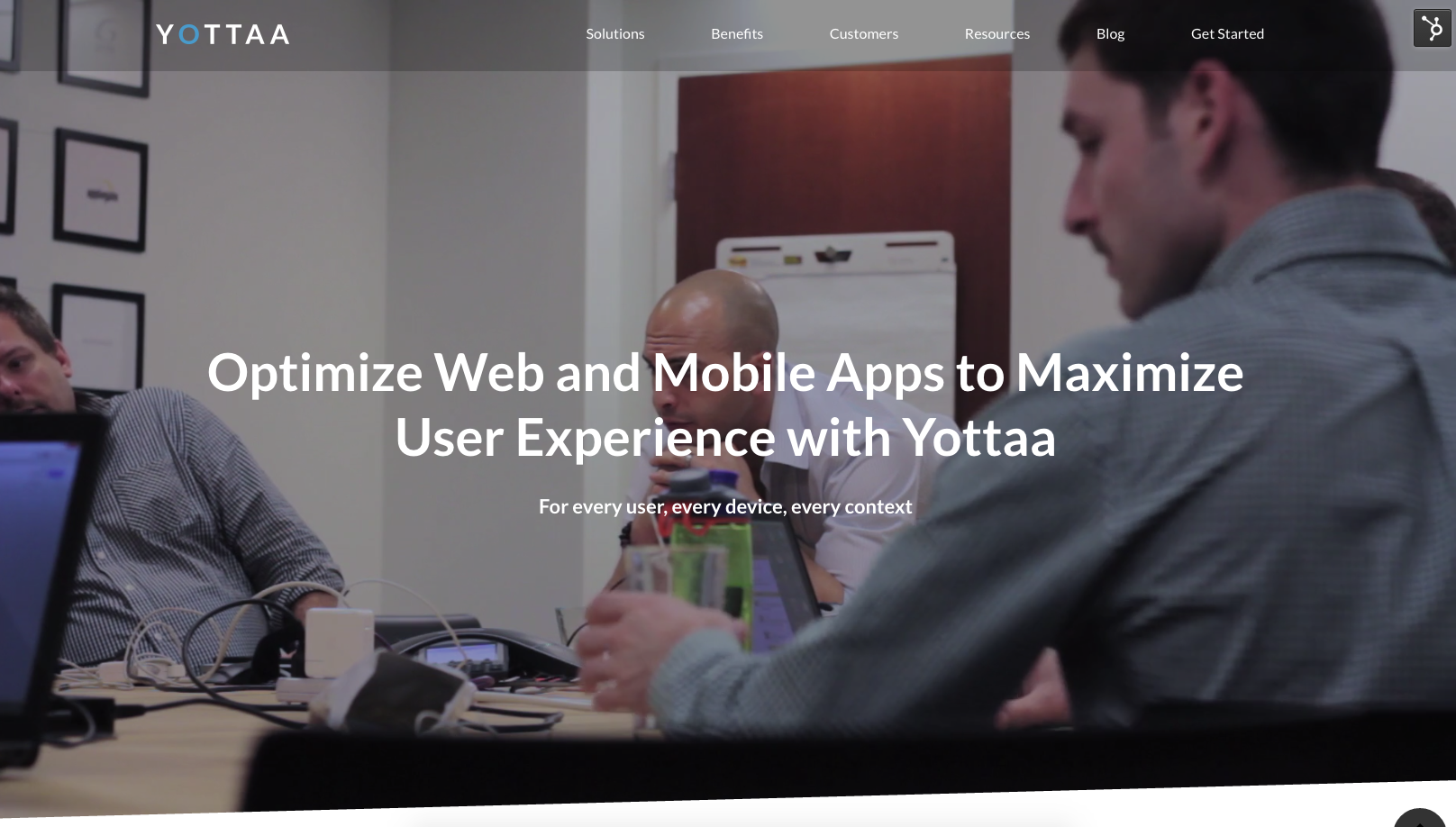 2. Use Facts, Not Fluff
Any company can say they'll "grow your business" or have "great customer service", but only the real deal can prove it. Instead of boasting about your accomplishments or product, let the facts speak for themselves by including:
Customer Testimonials
Industry Awards
Real Statistics & Figures
While the numbers increase your credibility, a 2013 Zendesk survey found that 90% of people have said positive reviews and testimonials influenced their buying decisions in the past. Use this success and good "word of mouth" to your advantage.

Pro Who Got it Right: Aviary. Aviary puts a lot of our tips into action, but I was especially impressed by their use of real data. In this creative display, the Adobe team incorporated usage stats into a timeline, highlighting them not only as milestones in the company's history, but as impressive social proof of their popularity. (All the cool kids are doing it; it must be good!)
3. Be Visual
Today, this may seem like stating the obvious, but we really can't stress it enough. The brain processes visuals 60,000 times faster, than it takes to decode text and with the average human attention span less than eight seconds, visuals are the best way to make an impact.

Use interesting images, videos, or graphics to illustrate important facts about your company and offering. This will help keep your reader engaged, while also making the content easier to digest.

While you're at it, make sure to use real photos of your team to help humanize your brand and put a face to a name.

Pro Who Got it Right: HubSpot. With its minimalist approach, Hubspot successfully manages to incorporate several different visual mediums into its "About Us". The page opens with a video, but as you scroll you're met with a mix of glossy office photos and graphic charts. It's concise, engaging, and most importantly, it makes you want to learn more about HubSpot.
4. Show Personality
CopyHackers described the "About Us" page as a crucial tool in making a company more "likeable" and likely to convert leads. In fact, recent research conducted by the Advertising Research Foundation on Consumer Behavior has shown that the emotion of "likeability" is most indicative of whether or not a campaign will increase a brand or company's sales.

Who wants to work with someone they don't like, right?

Use your "About Us" to show your personality, corporate culture, and who you really are. Put aside industry jargon and buzzwords and speak to your reader as your team actually would. By using an authentic voice and tone, you'll be more endearing or "likeable" to the reader and ensure that those who do convert are a good match for your brand.

Pro Who Got it Right: BigCommerce. BigCommerce's "About Us" may seem simple at first, but their use of playful language (and hidden alter ego's when you hover over a photo) shows unique personality and a sense of humor. Sign me up!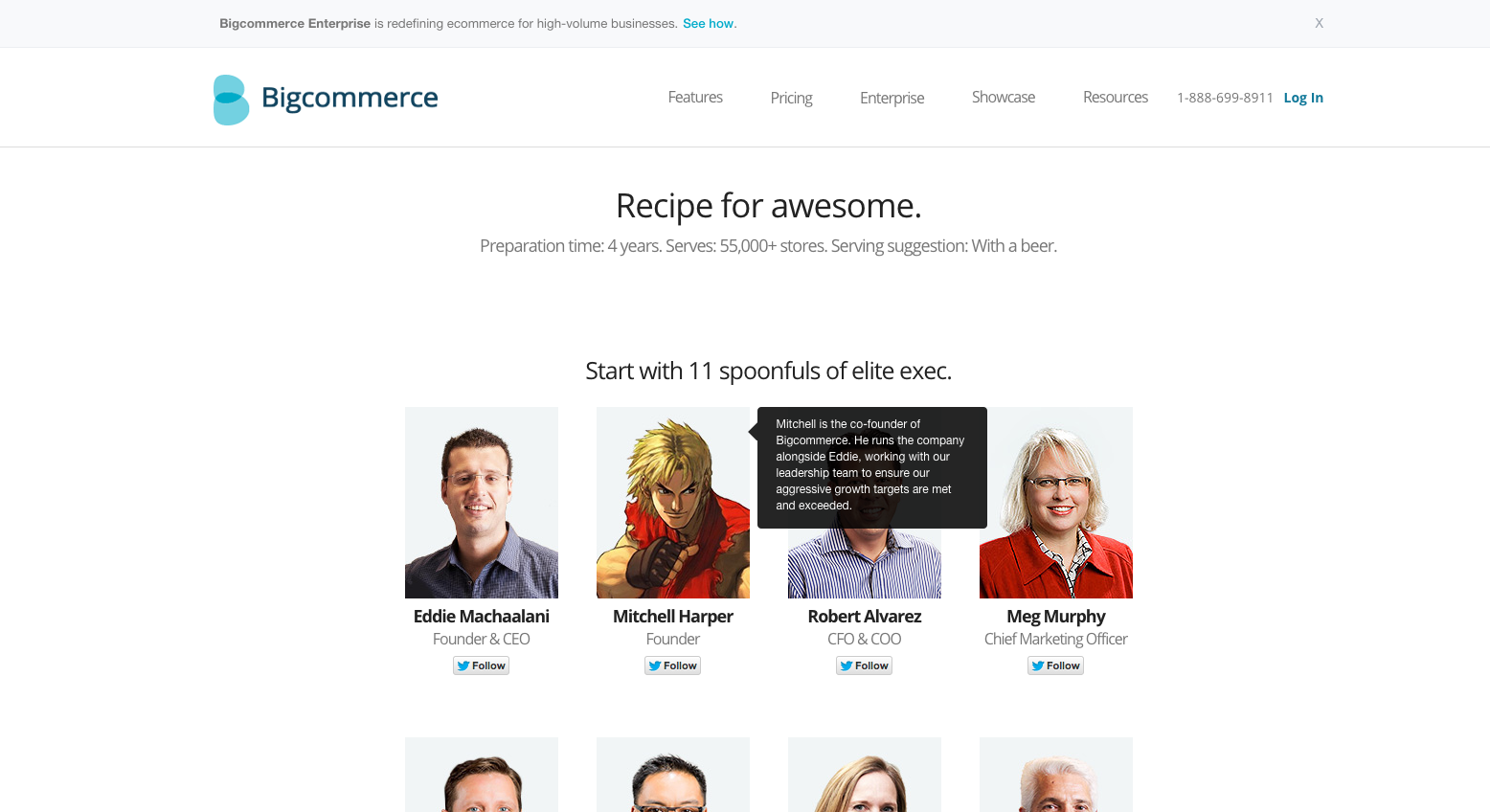 Getting Started
The "About Us" is a page that visitors find themselves on when they are early on in their buying cycle and are evaluating you as a possible solution.
Make sure you're making the right first impression. Sit down with your marketing team, discuss what you (or even who) will best showcase your business as a whole, and start checking off our 4 tips as you go along.
Join the IMPACT coaches for a deep dive on a new topic every month in our free virtual event series.
Published on March 30, 2015