Why does the IMPACT Website Blueprint cost $7,500?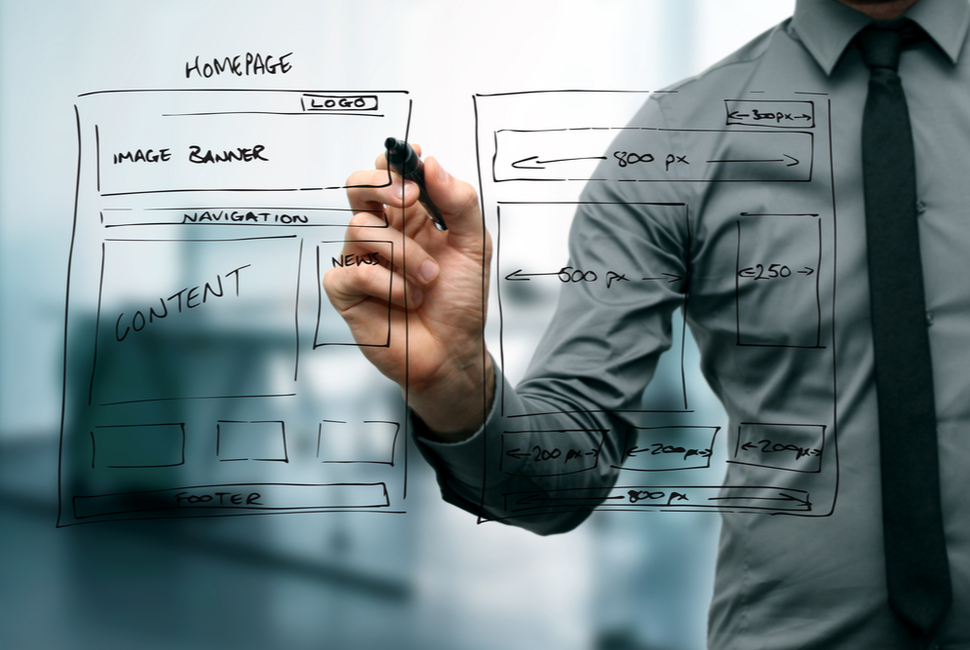 Content Trainer, Content Marketing Consultant, 7+ Years of Digital Marketing Strategy and Account Management Experience
Getting a new website isn't cheap and it won't just magically appear overnight. Those of you who have built a website know that it's filled with sleepless nights, endless meetings, and second-guessing almost every decision.
But what happens after you go through this marathon and your website still doesn't get traffic or convert leads and sales? The worst thing that could happen after you launch a new website is that it needs to be completely redone inside of two years.
The best way to avoid this nightmare scenario is to build your website on a solid foundation. At IMPACT, we know what this solid foundation looks like and have packaged that up in our Website Blueprint. The cost for the Website Blueprint is $7,500. The Website Blueprint isn't a full soup to nuts redesign, but rather a customized SEO, content, and design strategy that you can use to build your website with or without us.
Now that you know the price, you're probably asking yourself:
What do I get for my $7,500?
Is the Website Blueprint worth it?
We'll answer these questions to help you determine if this is the right path forward in your quest to build a conversion-driven website.
What would make the Website Blueprint a good fit for me?
Although we would all probably agree that every good website needs a foundational strategy, the IMPACT Website Blueprint is just one method.
If you have a very specific plan in mind and aren't looking for an open collaboration to optimize your website strategy, you're probably not a good fit for the Website Blueprint. If you're just looking to throw together a quick templated website, you're better off looking elsewhere.
But, let's say that you are willing to collaborate to build your website strategy. You understand the value of a new and comprehensive website that reflects the unique DNA of your company. You also know that your website is a sales tool. If you find yourself in that camp, then you should continue learning about what the Website Blueprint process looks like.
So what do I get with the IMPACT Website Blueprint?
When you sign up for a Website Blueprint, you'll be working with our website strategy and design teams. Over five weeks, we'll work collaboratively to craft a strategy based on your design preferences and company goals.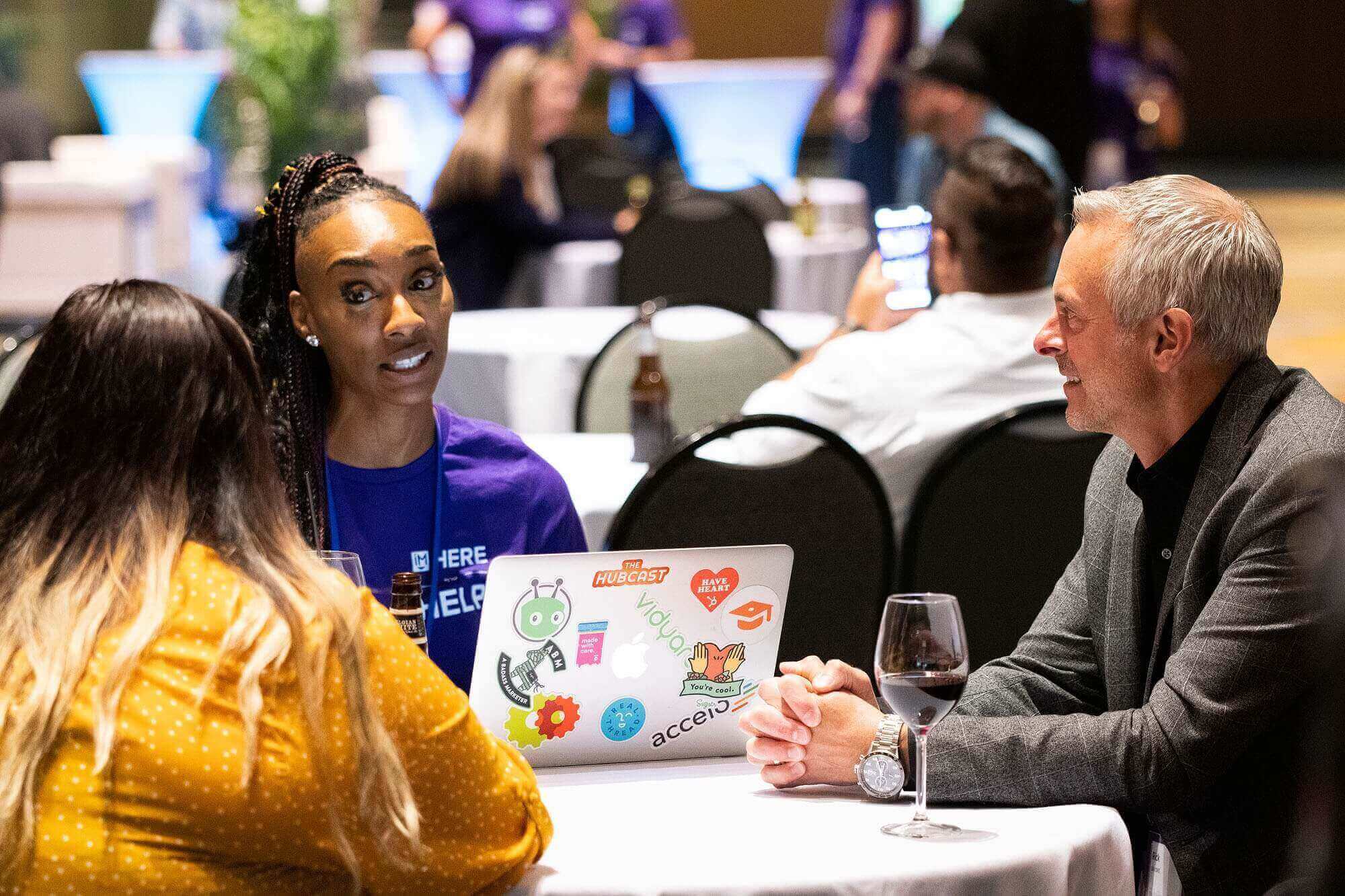 With the Website Blueprint, every customer has five meetings and receives specific deliverables.
5 meetings over the course of 5 weeks with a Website Strategist
Meeting 1: We will go through an overview of your company, what you do and don't like design-wise, and collaborate on a value proposition exercise. This meeting provides our team with the inspiration to create a website that represents your company.
Meeting 2: This meeting is dedicated to the design of your website. We discuss color palettes, font styles, imagery, and icon design to understand the visual aesthetic you're looking for.
Meeting 3: We will meet to discuss a high-level overview of your new sitemap built from an SEO audit of your current site and keyword research. You'll also see the strategy for each page type that gives you an idea of the content that will fill the page. Lastly, you'll see two mock-up designed options for your new homepage. From these options, you pick the design direction.
Meeting 4: We will walk you through the final and fully built homepage design and specific page strategies.
Meeting 5: You'll get a fully scoped out timeline and budget for your website redesign. This will include transparent, line-by-line detail that helps you understand the price and what you can expect to pay should you retain IMPACT to build the site. All the final deliverables will be completed and handed over during this meeting.
Specific deliverables you'll receive
A value proposition map to aid in your content writing
A proposed sitemap structure
High-level page strategy outlining the suggested structure for each page type
Full home page design
A proposed cost to get your website completed with IMPACT
A timeline to get your website completed with IMPACT
Is the Website Blueprint worth it?
Understanding the meetings that you'll attend and the deliverables that you'll walk away with is helpful. At the end of the day, though, you care more about the value that you get for your $7,500 and if it's worth the money.
According to Followbright, the average website blueprint costs between $5,000 and $20,000. So when you're looking at the cost of our Website Blueprint, it's actually on the low side of that spectrum. In complete transparency, this is a service that we actually expect to lose money on based on the time we put into the meetings and deliverables.
You can take what you get in our Website Blueprint and have any agency in the world design and develop your website from our strategy. You have no obligation after working with us on a Website Blueprint to work with IMPACT to redesign your website.
So why does the IMPACT website blueprint cost $7,500?
This is an area of our business where we bet on ourselves. We're confident that the way we approach helping you create a sales-driven website strategy will speak for itself. We will build the trust you need to have when looking for a website redesign partner.
Our web strategy team has experience building websites here at IMPACT and at other agencies. We've taken the best components of the processes learned from their experience to create the framework for our Website Blueprint. The strategy you receive aligns with your overall sales and marketing strategy, so your website becomes a dynamic sales tool for your company.
Is the Website Blueprint right for you?
When you're looking to redesign your website, in order to move fast you need to start slow. Spending time to craft a proven strategy will help turn your website into a sales tool and minimize the worry of having to redo your website in a year.
The IMPACT Website Blueprint might be a good fit for you if
You have a HubSpot or Wordpress website and are looking to do a complete redesign
You're ready to commit to updating your current website structure, design and content to produce a better user experience
You are ready to collaborate with a team of website design experts to create your website strategy
Learn more about the Website Blueprint and how IMPACT can help you reach your website redesign goals.