5 ways growth-driven design projects go wrong (and how to avoid those mistakes)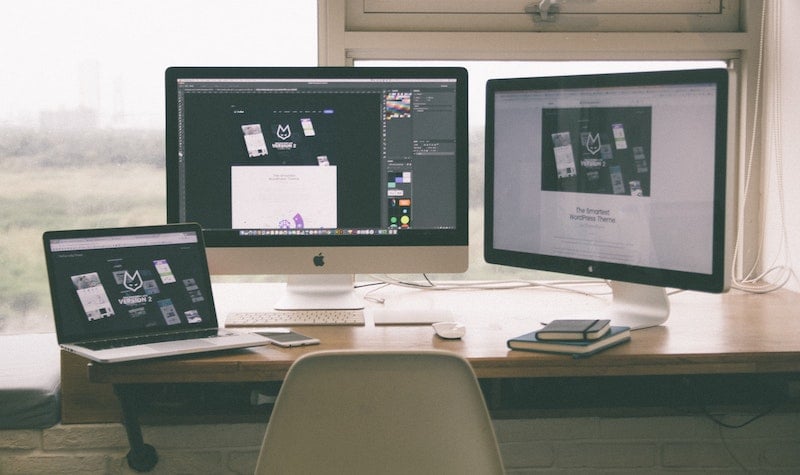 The idea for growth-driven website design (GDD), like most ideas, was born from pain. Luke Summerfield and HubSpot team introduced the methodology in 2015 in an effort to solve the numerous issues involved in traditional site design.
For instance, the standard process takes a long time, maybe five months to launch if you're lucky, more likely a year if you're everyone else and there are one hundred reasons why — extensive design feedback from the client or the developers can't wrap their arms around the full breadth of the project until they're in there or people are struggling to write all the webpage content, etc.
Greater time to launch means it takes companies longer to see results. This is especially frustrating when a lack of traffic, leads, or conversions was already a problem before the project started.
Traditional website redesign is also notoriously difficult to scope (for the reasons above and more) and so often goes over budget.
If you're rolling your eyes at this, know that I'm not just talking about clients paying more money, I'm talking about agencies losing money. Web teams often swallow tens of thousands of unbilled work per year to keep clients happy and projects on track.
Another issue that a lot of agencies won't admit to is that long-haul web projects are built entirely on guesswork. The guesses can be extremely well-educated, depending on the experience of the project team, and are supported by research and best practices, but the strategy and design aren't based on actual user data.
Some companies don't even offer strategies before diving into a website redesign project (that's a red flag, by the way).
When done right, growth-driven design answers all of these pain points.
Why growth-driven design?
The goal with growth-driven design is to quickly build a "launchpad" website that looks and performs better than what you have currently, but is not a final product. So, rather than slogging through a site redesign for a year, you make over the 20% of the site that will generate 80% of the value, and collect user data. This data will inform the decisions you make about optimization for the rest of the site.
🔎 Related: Why a growth-driven design website will give you better traffic, leads, and sales
The up-front commitment is much smaller than a traditional website redesign. In turn, risk is reduced, clients see quicker time to value, and agencies can scope projects more accurately and manage capacity more efficiently. Everyone wins!
But again, this is: When. It's done. Right.
There's a reason I had to talk about what growth-driven design is before we could get here. Despite seeming like a panacea to all web redesign problems and inspiring "Ohhhhh! DUH!" moments at agencies everywhere, the trend eventually fell apart. It's possible that you, dear reader, haven't even heard of it, which is a serious shame!
Agencies and clients alike can still reap the benefits of GDD (or GDD-inspired models, like we use at IMPACT) that use the good and skip the bad — while also avoiding getting trapped by traditional web redesign. Both sides just need to understand the potential pitfalls so you can sidestep them.
(You know what's coming next, right?)
Below we've identified five key ways growth-driven design projects go wrong and will tell you how to avoid them. I've rambled on enough already so let's dig in.
1. Not budgeting enough money
Point blank: growth-driven design is more expensive than traditional design.
You could be looking at $70,000 instead of $50,000 for the year. Why the big difference? You're investing month over month in optimization rather than shelling out half to get the project over and done with.
There are a couple of ways to think about the expense. My favorite is an analogy from the brain of IMPACT Director of Web Services Vin Gaeta: "You're basically paying your website a salary to keep improving every month," he says.
🔎 Related: How much does a website design or redesign cost in 2021?
"We talk all the time about how your website is your best salesperson. It never takes sick days. It works 24/7. It exists for the sole purpose of accomplishing your business goals. A growth-driven design retainer is the salary you need to invest in that salesperson."
You can also think of your website as an essential part of your sales and marketing toolkit. Consider how much marketing effort you put into it: the blog content, the landing pages and content offers, the emails, and social posts crafted to entice people to visit it.
Are you confident that the site can move people to convert once they get there? Or will they be wowed by your marketing only to get to a site that's outdated, inefficient, and underwhelming?
Put the same care and attention into your website that your team pours into your marketing and sales. As Vin puts it, to ignore your site after launch is to "run a Maserati into the ground because you don't want to get the oil changed."
For GDD, this means paying a monthly retainer of at least $5,000 to make sure your website is the best it can be.
2. Working with the wrong team
Though the agency's team structure isn't within your control, you can and should find out what the makeup of the web redesign team is before you engage. Any agency offering growth-driven design as a service must have strategists who are dedicated to their client accounts and know what they're looking at.
Part of why the trend died off is because many companies attempting GDD simply weren't built for it. They weren't completely committed to the vision, they were just looking for recurring monthly revenue.
Ask the prospective agency questions about how they work.
In addition to strategists, do they have project managers who can keep the project within scope and on track?
Is the team capable of running sprints — the short, concentrated workshops of design and development needed to keep the project limited to manageable phases?
Do they have collaboration tools and do they invest in internal efficiencies?
Do they support effective content development for text, images, video to keep things moving?
After the launchpad site goes live, the web team will need to create a backlog of proposed updates to make and tests to perform. A focus area for the site will be determined every quarter, research will be performed, and action items outlined. The top priority tasks will get pulled into a build sprint. The efficacy of those updates will then be measured. You can see how guesswork is no longer part of the equation.
If the agency doesn't have the right people to provide expertise and strategic direction, their design and development prowess becomes irrelevant. Take the time to learn about an agency's capabilities so you can be confident you're working with a team that can help you reach your goals.
You might be reading this and thinking: Hey, I have strategists, designers, and developers on my in-house team. Can we do GDD ourselves? You certainly can. In fact, you can do it even if you outsource your design and dev, as long as the strategy is leading the charge and the whole company is committed to the vision.
If this route sounds right for you, I highly recommend taking the growth-driven design course in HubSpot Academy to get up to speed on agile web design and project management, the tools you'll need in your tech stack, the different types of user testing to conduct, and how to create a website optimization roadmap.
3. Giving up too quickly
A 2017 web design agency survey found that running GDD resulted in 16.9% more leads and 11.2% more revenue just six months after launch. Yowza! So if the name of the game is quicker time-to-value and seeing results faster, the need for patience might seem antithetical to that.
This is exactly why impatience is a common problem.
Growth-driven design often fails because clients cut and run too early. They will get turned off by negative test results and negative user feedback and don't have the patience to hang in there for the optimization and updates. Sometimes strategists recommend changing things and results go through the floor.
This even happens with IMPACT's site. Sometimes, we change a form, add a video, update calls-to-action, and conversions tank, but we stay committed to figuring out what went wrong, to leveraging data, and end up in a better place than where we started.
People will also often try GDD for a month or two and then get distracted by a shiny new idea. Suddenly, they want to put the budget elsewhere. I've heard clients say, "The website just isn't a priority anymore." The funny thing is, the new priority is usually a tool (VideoAsk! UpContent!) or a sales and marketing initiative that (you guessed it) points back to the website.
This doesn't work for GDD.
Let's think back to the analogy of your website as a salesperson.
You've invested in this website person, you're paying him/her a worthy salary. After six short months, he/she has contributed to 16.9% more leads and 11.2% more revenue. What a rush! You're starting to fantasize about hockey-stick growth that trends upward to infinity. You're feeling flush with power. Then things level off a bit.
Website person wants to do research and collect data instead of jumping into "fun" website updates suggested by Sam from sales. Among several home runs, a few of website person's ideas went foul.
Are you going to fire that person immediately? I hope not.
You would have patience and understand there are ups and downs on the way to achieving your goals.
Succeeding with growth-driven design requires a commitment to the greater vision of a website that's always performing optimally. Restlessness or frustration after failed tests is understandable, but I can guarantee that seeing those times through to the next iteration will be better than bailing. Stay patient and keep climbing to the next peak of improvement.
4. Not having the right mindset
Growth-driven design is not for everyone. You need to be ready to accept your website as a continuous project. If you just want to set it and forget it or are not equipped to commit to an ongoing and evolving web strategy, GDD is not for you.
For example, there are clients who are fundamentally opposed to the methodology because they feel they'll be launching a site that is "incomplete."
While I understand where that's coming from, this isn't the case.
Part of the GDD strategy involves identifying and prioritizing the three to four high-impact pages you'll be redesigning and rebuilding for the launchpad in Phase 1. These pages — usually the homepage and core product or service pages — represent the 20% that provides 80% of the value for site visitors.
This doesn't mean the rest of the site is excluded from the Phase 1 launch. Every other part of the existing site will get high-level style updates to match what has been redesigned, those parts just won't get any custom design or functionality until later phases.
Regardless, this reality challenges the usual process. Agencies will ask you to rethink your entire strategy, budget, and approach for the year, and that can be scary.
It's not always easy to create an ongoing strategy that's always improving and changing. Experiments will sometimes yield negative results (e.g., a strategist suggests a new button design and conversions tank). You have to be okay with that and be able to understand that even negative results are beneficial because they tell you what not to do.
If your team is truly uncomfortable with the idea of quickly launching an updated site, gathering data, and continuously optimizing based on that data, don't let someone from sales twist your arm into GDD. People on both sides will be miserable for the duration of the relationship.
You need to truly be committed to providing users with the best experience possible, not just getting a big site project checked off the list so you can move on and ignore it for another three years.
5. Ignoring your marketing strategy
Your website is critical to your sales and marketing efforts, but you need a strategy for the content that will make your site come to life. In fact, content creation is one of the most common holdups with traditional website redesign. It is often unfinished content, not lingering tech or dev concerns, that pushes back launch dates.
You need a content strategy. And you probably need one before you need a website.
When clients come to us and ask for a website redesign, we always push back and start asking about their content marketing strategy. The uncomfortable truth is that a shiny new website will not bring in leads if it doesn't provide value to your visitors. If they're looking for information about your services or products but they only find salesy, pushy, or outdated content, they will form a negative impression of your entire organization and choose to go elsewhere
To be most effective, a website should be conceived and built with a content marketing strategy already in place.
Then, you can move forward confidently with the GDD process.
It's only natural to feel the need for a new website and want something in place as soon as possible, but we believe that a website is a business expense that should not be rushed.
GDD will get you a better site if you're willing to be patient and invest time and resources. And, if you've built a solid strategy beforehand, you'll know that the site you're getting is the site you need.
These mistakes are avoidable
So, dear reader, you have perhaps gone from not knowing what growth-driven design is to understanding it and having the knowledge you need to avoid the most common GDD mistakes. Not bad for one blog post.
What I want you to take away from this is that all of these mistakes can be avoided. Growth-driven design projects are not doomed to fail, they just need to be approached with the right budget, team, mindset, and patience.
The first step to take is to have internal conversations about your goals for your website. Do you just want it to look nicer or do you want it to be the most efficient member of your sales team?
Both are possible, but not every company wants both. If you find yourself in the latter group you can then move forward to evaluating whether you can commit the money and support needed for growth-driven design.
With a real commitment to data and growth, you can experience — and hopefully even enjoy — an agile alternative to traditional website redesign.
Free: Assessment
Does your website build trust with buyers and bring in revenue?
Take this free 6 question assessment and learn how your website can start living up to its potential.
Score My Website
Free: Assessment
Does your website build trust with buyers and bring in revenue?
Take this free 6 question assessment and learn how your website can start living up to its potential.
Published on January 21, 2021