What can we expect in working with IMPACT on a website redesign?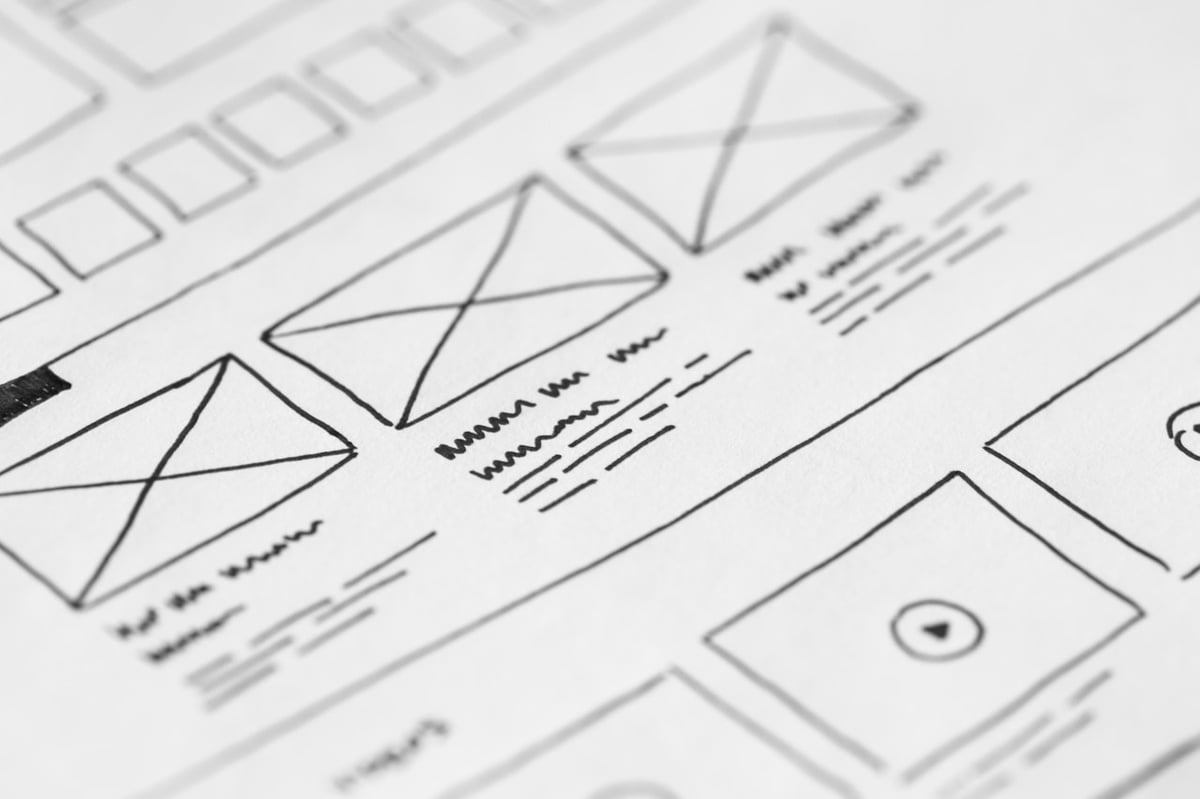 Getting started with a website redesign is an exciting time for your business. A well-designed, optimized website is essential to drive the traffic and capture the leads necessary to bring in revenue and help your business grow.
IMPACT has built websites for hundreds of businesses, suiting them to each client's specific needs and objectives.
Our process, however, is unique. Rather than launching the website and handing it over, we continue working with clients after launch to keep monitoring and improving the site — and we do this for as long as the client deems necessary.
Too often in the past, we saw clients coming back, months after launch, reporting that the site we built them wasn't being used by site visitors in the way they'd hoped. These post-launch adjustments helped us see the value of growth-driven design — a retainer redesign model in which an agency monitors and adjusts a newly-built site in the months after launch.
IMPACT uses a retainer model that is front loaded with higher payments in the early months as dev-heavy tasks get completed. Then, after major portions of the new site launch, your retainer payments will decrease and IMPACT's web experts will monitor site analytics so they can optimize the site to serve your users and accomplish your business goals.
So, exactly what should you expect working with IMPACT on a website redesign? Here's how your redesign will go.
Getting started with IMPACT
Starting from your first connection with an IMPACT account executive, we want to make sure that you understand our website redesign process — and how it best suits your needs. Our process is different from most agencies, and we want to establish full alignment before moving forward.
We believe that your website is a vital tool of your business, but it is not a marketing strategy, in and of itself.
Therefore, we want to be certain that your site will be part of a broader sales and marketing initiative that will connect with your customers and truly drive traffic to your site. After all, a beautiful website that doesn't accomplish your business goals is not a prudent investment.
With this alignment established, you will meet with members of our web team to hear more about how our process can be tailored to your needs.
Your website strategy blueprint
Your redesign begins with a 90-minute kick-off planning session in which you will work with the IMPACT team to determine the limitations of your current site, a wishlist for your new site, a potential timeline, and decide how it all aligns with your larger digital sales and marketing strategy.
This first month will focus heavily on planning and strategy. You will work with your IMPACT team to determine the overall structure of your site, culminating in a website strategy blueprint that includes a mockup of your homepage.
Your launchpad site
Once we've agreed on next steps from the blueprint, our team will focus on designing and developing your "launchpad site" — which is the 20% of your website that is most critical to your traffic and conversion needs.
A launchpad site looks and performs better than your current site, and is a starting point for us to begin optimizing based on user data. This doesn't mean you get a half-done, incomplete website — it means that we put the effort where it will benefit you the most.
This process begins with branding strategy and design mockups, based off the blueprint. We will begin building the core elements of the site and populating them with the content you write (with our guidance).
Once these core elements go live, we continually improve and adjust the portions of your site that have launched, while simultaneously designing and developing the remaining aspects of your site, as your needs and data dictate.
Our ongoing improvement retainer means we continue to test and optimize each aspect of your site.
A retainer suited to your needs
You will work with IMPACT to set up a retainer structure that aligns with your budget, your website's size and complexity, and the speed at which you want to proceed.
Many businesses new to the redesign process are surprised to find how intricate and lengthy it can be. (Most businesses find that their website redesign will take at least two or three months.)
The design and development of your site must be informed by well-conceived strategy and done with great precision. Even so, our team can move faster or slower, depending on your needs.
In general, our clients select a larger retainer for their early months as we complete dev-heavy tasks, and then a reduced retainer as development work gives way to testing and optimizing.
Designing, developing, testing
Our retainer model means that you have our expertise on hand for as long as you need us.
For most clients, the third month sees the launch of the core sections of your site, with each subsequent month seeing an increased shift toward testing and site adjustments.
For each subsequent month, we work with your team to plan for and execute the most critical priorities for that month. This could be design and development work, testing and optimization, or data review.
Data from traffic analytics, heat maps, and A/B testing is critical to our development model. As each portion of the site launches, we will track and compile user data. This allows us to know the design elements, copy, conversion paths, and landing pages that resonate the most with users.
Our continual testing, inspired by HubSpot's growth-driven design, uses these data-driven improvements to build a site informed by user data and optimized for your business' goals.
How 'point pricing' best serves our clients
You'll pay IMPACT a monthly retainer fee, which is tailored to your development needs. We use a point pricing model.
What is point pricing?
All work items will be measured in points, which cost $175 each. You can think of each point like an hour of work, but points are actually measures of value. If we determine that a certain task should "cost" one point, you won't pay more if it takes us longer to complete.
You will work with your project manager to determine the amount of work required to achieve your goals each month.
Each month, your IMPACT team will present a plan of how we will use your points that month before starting any work.
Why point pricing is the best payment model for you
Point pricing ensures that we're providing you with the full value we've agreed upon.
Point pricing allows us to plan and allocate the right resources for your needs.
Point pricing allows us to take an agile approach that ensures everyone is working on the most critical priorities each month.
An ongoing relationship
IMPACT's ultimate goal is your self-sufficiency. Although we heartily believe that websites are never finished (rather, they should grow and adapt as your business and marketplace changes), we build sites that are designed for marketers to adjust and update them without an agency's help.
Except for major new development that would require an in-house expert or more work from our team, you should be able to take control of your site. Our team will show you how.
Who you'll work with
During your website redesign, you'll work with several IMPACT web team members: A strategist, project manager, designer, and developer
Your strategist will guide all aspects of your website redesign, from initial planning sessions to ongoing adjustments, frequently making recommendations about testing, reviewing the website for improvements, and ensuring the website is user-focused.
Your project manager is your main point of contact. They set and run all meetings, making sure goals are met and schedules are up to date.
Your designer will create wireframes, mockups, and illustrations. They assist with brand vision strategy and build designs that are user focused and aesthetically pleasing.
Your developer will build the website in a way that makes it fast, flexible, and easy for your team to make changes yourselves.
The website your business needs today — and tomorrow
Your website gives visitors their first impression of your business. You want to make sure their experience is pleasant and informative, and that they leave your site feeling like you understand their challenges. If you provide them value — that is, answer their questions and allow them to approach the buying process in their own way — they are likely to trust your business and become customers.
No matter how much planning we do with your team, there will always be things we cannot know about your new website until it goes live and people begin to visit.
IMPACT's model allows for nimble adjustments and tweaks, all derived from and informed by data analysis, to make sure your website best serves your users and accomplishes your business goals.
Free: Assessment
Does your website build trust with buyers and bring in revenue?
Take this free 6 question assessment and learn how your website can start living up to its potential.