The Rise of the Introverted Salesperson
Why selling on Zoom is upending the sales profession — and changing who succeeds.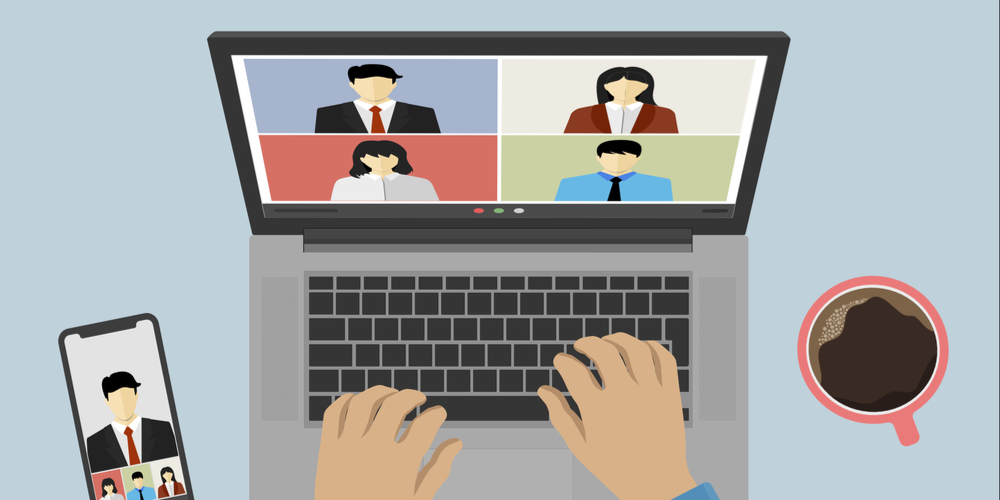 The shift to virtual selling has upended the status quo for many sales teams across the country and around the world.
I firmly believe, as I've said before, that nearly everything can be sold over video — and in many ways the virtual sales process makes it easier for sales reps to connect with customers and build trust.
Still, there has been a great deal of resistance, and some organizations have just tried to wait it out, hoping that once COVID passed, they could go back to normal.
But there's no way virtual sales are going away. It just won't happen. I don't see corporate travel budgets ever totally rebounding to what they were. Businesses are going to think twice about flying representatives to meet with clients when they could just as easily do so over a Zoom call.
All this virtual selling has brought with it unanticipated effects.
For instance, sales team leaders have found themselves in a unique situation: The shift to virtual sales has changed who their top-performing sales reps are. In some cases, they've seen their best salesperson become one of their worst, while others have grabbed to the top spot.
Sales leaders need to understand what makes a virtual sales call successful. Some old-school sales reps who have long been successful doing things the old-fashioned way will have to learn a new way to sell if they want to get back on top.
If they keep trying to wait it out so they can get back to the old way, they're going to keep underperforming.
What worked before will not work now
A successful sales meeting depends on confidence, likability, and trust. But these things look different in a conference room than they do in a Zoom call.
For many years, the vision of the "perfect" sales rep was an outgoing, extroverted person who could "own the room" and win people over. (Granted, there are exceptions, but this was a general belief many managers had when creating a sales team.)
The problem is, these same techniques and characteristics don't necessarily translate.
In a conference room, you can have your slide deck up on the screen and all eyes are on you. No one is likely to have a laptop or phone out, and a strong voice and an air-tight presentation script mean that your message will be heard and absorbed.
Now, think about a Zoom call.
You leave your slide deck up in screen share mode, minimizing faces and inviting people to tune out. You follow the same script, but it feels to everyone else like you're droning on and on.
The people you're meeting with are already looking at their screens. It's so easy for them to check email, send a Slack message, or switch between windows.
The same practices that may have allowed you to own the room now make you seem overbearing and scripted.
And if you don't adapt, your close rates will suffer.
The new rules of sales
When it comes to success with virtual sales, a number of best practices go ignored. I cover those in great depth in this article: The 6 most common problems with virtual sales calls (and how to avoid them). For now, just think about these basics that will make your call go well:
Be explicit with your expectations for the call ahead of time.
Make sure everyone has their camera on.
Declutter and trim your slide deck — and don't allow it to dominate the presentation.
Ask questions in a way to make sure everyone participates.
Understand the "little things" that dictate whether or not you're able to control and lead the call.
I've found that success on virtual sales calls requires a lot more nuance than conference room meetings of the past.
Because you can see all faces at once on Zoom, you can track small facial expressions that would be lost in a larger setting. Then, you can call on people by name to hear their thoughts:
Mary, you seem skeptical about that. Tell me why.
Ken, is that a challenge you've experienced before?
If you're not watching, these details are easy to miss.
In general, while an in-person sales meeting often takes the form of a presentation, a virtual sales call is more of a discussion.
It's up to the sales rep to make sure that the discussion keeps flowing, and sometimes that's about being quiet, asking good questions, and interacting with each individual — all traits that more introverted sales reps may be particularly good at.
Leaders: Start by watching sales calls
I meet with sales leaders and business leaders every week, and I'm always surprised by this fact: very few are regularly reviewing sales-call recordings to offer specific feedback to their sales team pros.
If you want your team to be their best on video calls, you need to give them feedback.
Here's how:
Set aside time in your calendar and make sure no one books over it.
Develop a simple template (or

use a free one you find online

) so you're sure to provide positive validation as well as areas of improvement.
Watch calls all the way through and take notes while you do.
Then, in a meeting with your sales rep:
Force the rep to make their own observations (good, bad, and ugly) before you, as the manager, give yours.
Be specific and non-judgmental with your feedback, with the key question being, "How could we have done/said this better?"
Offer sincere, specific praise for the things they did well.
Focus on growth, not limitations.
Develop an action plan ("Next month, try to concentrate on these three things").
If you're a sales VP or other team leader, you should watch one sales call each month for each of your direct reports. Use your 1-on-1 meetings as the time to offer your feedback.
Now's not the time for nudging — all salespeople need to get better
For the organizations and sales teams who have kept a wait-and-see mindset as the pandemic ravaged their industries, I say this: Now is not the time to gently nudge your sales reps to get better. Now is not the time to suggest they start looking into Zoom best practices.
Virtual sales are here to stay. In its landmark study published in the fall of 2020, HubSpot put it simply: "Sales leaders who did not invest in remote selling fell behind."
Those who waited for normal to return suffered because of it, while companies that jumped right in found that virtual sales could be more effective than they thought.
HubSpot reported that 63% of sales leaders believe virtual sales meetings are equally effective or more effective than traditional, face-to-face meetings.
Buyers prefer virtual selling as well. No longer are they put off by virtual sales calls. It's actually the opposite. According to a report from McKinsey, "Only about 20% of B2B buyers say they hope to return to in-person sales."
This is the reality.
It's time for sales reps — especially those who are very used to doing things the way they've always done them — to get on board and start learning.
People resisted email, too
Twenty-five years ago, many old-school professionals resisted email. They had their Rolodex and their book of business. Why change things up for a passing fad?
Too many business leaders handled the situation with kid gloves, letting people drag their feet and resist progress.
Executives have to set culture and expectations. That means going from, "I think we should all consider doing this" to "This is what we're doing — and here's why."
Take the guesswork out of the whole process. Don't give your team a choice whether to opt-in or not. That will just lead to more reluctance. Set the expectations so you can get better, together.
Free Assessment:
How does your inbound marketing measure up?
Take this free, 5-minute assessment and learn what you can start doing today to boost traffic, leads, and sales.
Get Started
Free Assessment:
How does your inbound marketing measure up?
Take this free, 5-minute assessment and learn what you can start doing today to boost traffic, leads, and sales.
Published on May 25, 2021